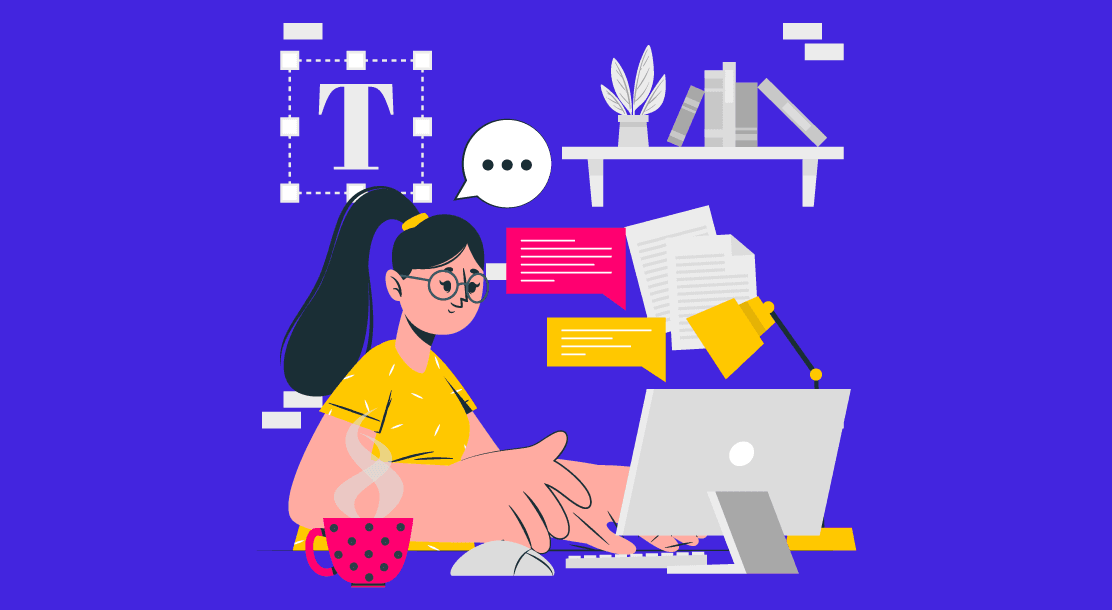 A welcome email is crucial to your marketing strategy. Check out these five welcome email tips for your next marketing campaign.
Email marketing is a way of communicating digitally. You can send promotional email content to users through their email addresses. It is an important strategy in the e-marketing process. It serves as a means for marketers and customers to interact with each other. Through emails, marketers can maintain and develop their relationships with customers. It also helps in increasing brand loyalty.
This blog focuses on welcome emails and what you can do to create an impactful one.
5 Things to Include in Your Welcome Email
These are some welcome email tips for onboarding new clients.
1. A welcoming subject line
Introduce your product/service in the most exciting way possible using the subject line. This entices users to read the email. Try using words that show how your company is valuable and beneficial to them. For example, "Welcome to our app (name of the app), where you can find food with healthy ingredients."
2. Personalization
Personalizing your email enables the customer to feel like they are communicating with a company representative. A personalized welcome message can contain each user's first name and create a more friendly, welcoming tone.
3. Product/service description
Provide a comprehensive explanation of your product or service in your welcome email, especially to new clients. You can also explain how it can meet customers' needs and solve their problems.
4. Exclusive offers and benefits
Since this is the first email you will be sending customers, it might help to include some special deals or promotions. This helps build a stronger relationship with them. It also shows your company's commitment to customer satisfaction and can serve as an incentive for them to buy your products or services.
5. Social sharing buttons
Adding social media sharing options can help you increase your welcome email's visibility. This makes it simpler for users to share with their friends and family. You can also incentivize users to share your email content by offering an exclusive discount code. The discount code will only be available if they share the email with their friends.
Before we conclude, here's a short brief on why email marketing is important.
Importance of Email Marketing
"A welcome email is the first email your subscribers receive right after their first interaction with your business. It helps you introduce yourself to your prospects and encourage them to engage with your brand," is how Automizy defines a welcome email.
Email marketing is a very effective tool as it addresses the recipients directly and lets them become aware of the products being advertised. In this way, marketers can tailor their message to suit their users' needs.
Furthermore, you can track the analytics of an email. You can see how often the email has been read and acted upon. As a result, you can create more compelling email content and adjust your messages.
Finally, email marketing can also be an important source of revenue. Customers who have opted in will receive marketing emails regularly. They are reminded of your products, which leads to increased sales.
In Summary
Creating a welcome email is important. It allows new users to become aware of your product or service. It is the first step that lets you begin developing relationships with them. A welcome email should try to address the user's needs while introducing your company's value proposition.
Furthermore, it should provide some sort of incentive for users to start interacting with you on social media. It can also include a call to action, such as purchasing your product or service. By following the five tips listed above, you can increase the effectiveness of your welcome emails.
Key Takeaways
E-mail marketing can be an effective tool for onboarding and sending welcome emails to new clients.
Greet your users by name.
Explain who you are and why you're reaching out to them.
Provide a brief overview of your product and how it can benefit your users.
Offer details on exclusive deals, discounts, or promotions.
Include social sharing buttons and an explanation of how they work.
FAQs
1. Why are welcome emails important?
A welcome email is an important way for your company to talk to new customers. It sets the tone for how you will communicate with them in the future. It serves as a reminder for your brand and lets your users know what they can expect from your company.
2. What should be included in a welcome email?
A welcome email should contain information about the product or service that you are offering. It is also helpful to include details about who you are, why they are receiving the email, and make an offer for them to purchase your product or service.
3. What is a good welcome message?
A good welcome message starts by introducing the company. You can also express how excited you are to have them as customers. It should include a brief explanation of what your company does. Also, include how it can help the user along with any exclusive offers or promotions.
4. What is a welcome email sequence?
A welcome email sequence is a series of emails sent out after the initial welcome email. These emails are all part of one big campaign. The first email welcomes the person to your website or service. The others provide information about what you offer and how it can help people.
5. What is the goal of a welcome email?
The goal of a welcome email is to serve as an introduction and reminder of your brand while providing value to your users. Keeping the user engaged and excited about your product or service is important