Perfectly Timed & Accurate Subtitling Services
Convey your message without hampering your brand

Widest network of expert multilingual writers

Affordable and 100% accurate translation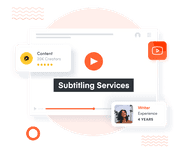 2500+ Businesses trust us with their content
Subtitle your Videos to connect with different Audience
Build Brand Credibility
A subtitled video shows that your brand has an international presence. It helps build brand reputation.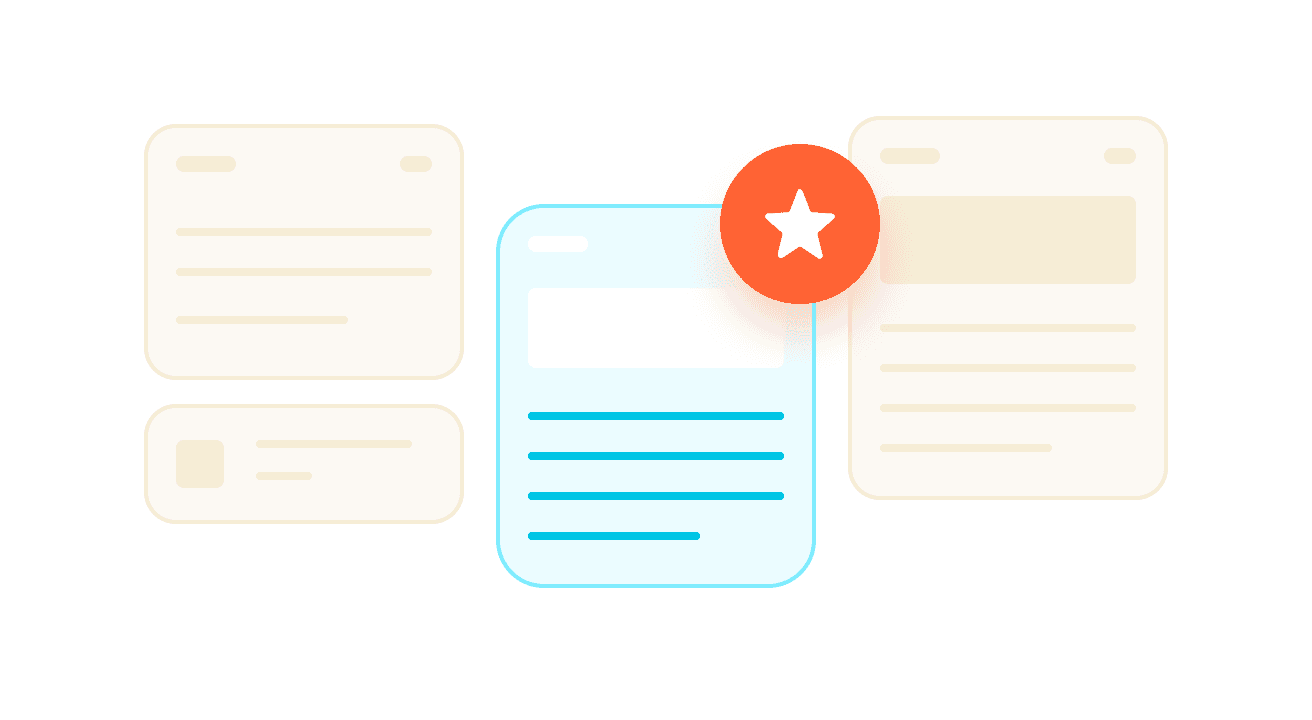 Improve Brand Visibility
Subtitling allows Google to show relevant content from your website to individuals searching the Internet in their local language.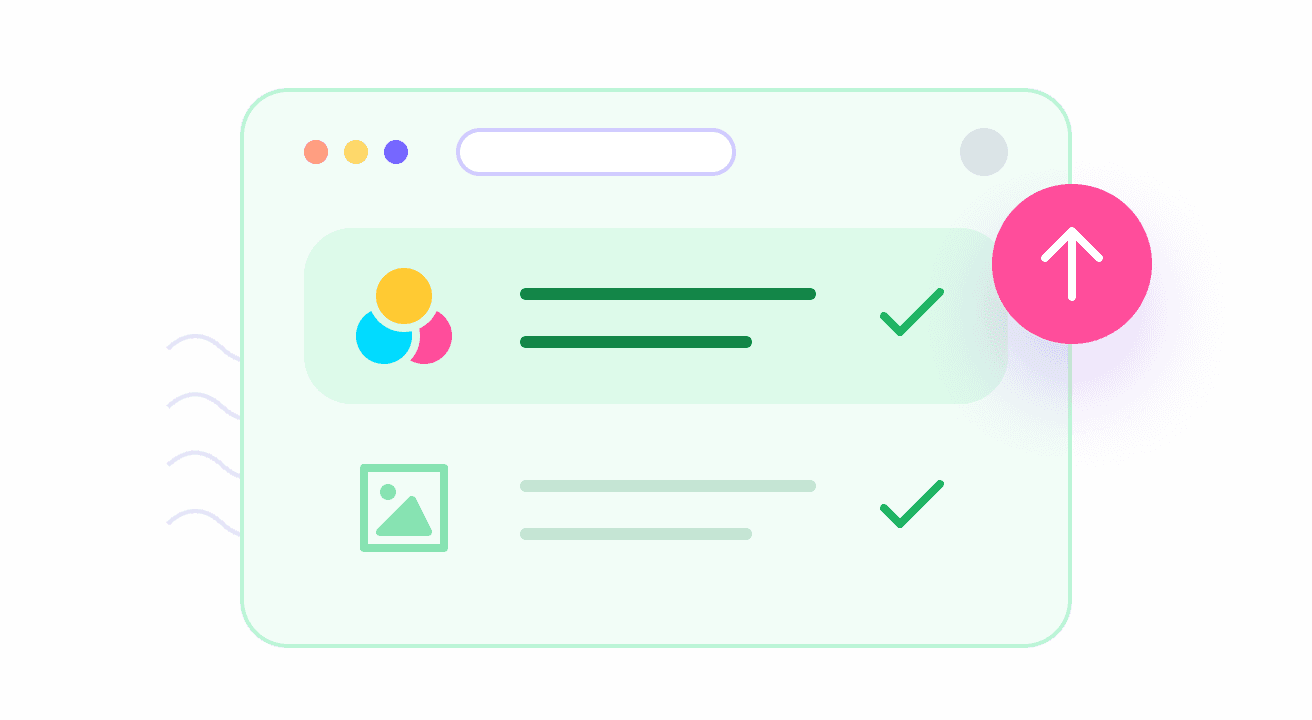 Increase Market Share
Video is a powerful marketing tool that, when subtitled, helps you access foreign markets. That will benefit you with increased market share and income.
Why Pepper?
1000+
brands we've worked with
60+
services offered
250,000+
content pieces delivered
45,000+
creators part of our platform
How do we Make Subtitling Easy?
1
Share your vision
Our platform will analyze your requirements and target audience and understand better from you.
2
Our Translators Start Working
Our experienced translators will get to work on converting the video assets into your requested language.
3
Get the Subtitled Video
We work in a fast-paced environment to deliver relevant work in a stipulated time.
Discover Subtitling Services with Pepper
Skilled and Quality Native Writers
Competitive Pricing
Accurate and Quality Subtitling Service
Frequently Asked Questions
It incorporates text into audio and video content to transmit verbal communication messages in written form.
What subtitling services do we provide?
We offer the following subtitling services. · Documentary subtitling services · Video subtitling services · Social media and website subtitles · Broadcast subtitling services · Vimeo and YouTube subtitles · Online training, education, and learning subtitles · Promotion and advertising subtitles · Television and film subtitling services
Is hiring professionals necessary for subtitle translation?
There's no substitute for a professional team working together to get the job done right. If you're looking for someone to write (or even research or design) subtitles for your movies and TV shows, then it makes sense to consider hiring professionals. At Pepper, we match the best subtitle translators with your projects, improving the quality of your products many fold.
Can I trust you with the speed and quality of subtitle services?
We have selected the most efficient subtitle professionals who are aware of content urgency and deliver premium quality services within short deadlines.
Are subtitle services worth it?
Subtitle services are a great way to add subtitles to videos or audio. Subtitle services can improve your videos' search engine rankings, making them more relevant to your viewers. They can also help you grow your business by providing search engine optimized subtitles for your content, which will help expand your audience without spending money on advertising. This clearly shows the worth of such services.
When should I avail professional subtitle translation services?
Perhaps you're short on time and have to manage a lot of things. Perhaps you're concerned about potential appearance or quality of service. In such instances, it's best to avail professional services for subtitle translation. Our Pepper subtitle translators can make your workflow so much easier.
What are the benefits of subtitle writing?
Subtitle Writing can be an incredibly powerful tool when it comes to marketing your product or business. If done well, it can encourage people to take action on something you care about. Subtitles can increase your video views by as much as 300%. They can help build an international following and give your videos more exposure. At Pepper, we are aware of all the advantages of subtitle writing which can make your product go places.
Is hiring professionals necessary for subtitle translation?
There's no substitute for a professional team working together to get the job done right. If you're looking for someone to write (or even research or design) subtitles for your movies and TV shows, then it makes sense to consider hiring professionals. At Pepper, we match the best subtitle translators with your projects, improving the quality of your products manyfold.
Why 2500+ brands trust us with their content needs
Pepper content has been a cost-effective solution for us to get relevant original content in a timely manner. The team is nimble and has helped us churn quality content quickly that is not only engaging but also purposeful. Keep it up team!
Bharat Bhattad
Head of Digital Marketing
Pepper has been my man Friday for long now. Last-minute requests, difficult content requirements, unrealistic delivery expectations, and many such challenges but Pepper has always managed to pull a trick out of their hat and surprised me with near-perfect delivery.
Himanshu Tomar
Lead-Brand Marketing

Pepper delivers unparalleled content quality. They are quick, efficient and make life easy for our editors, as their content requires minimal corrections to none. Pepper turned out to be great! not only for our content solutions, but as people to deal month on month.
Shahid Salman
Content Head
Pepper has never failed to live up to our expectations and has become our favorite team to work with. It has undoubtedly blazed a beautiful trail of professionalism, zeal and dedication. We have always loved working with team Pepper.
Manas Makani
Deputy General Manager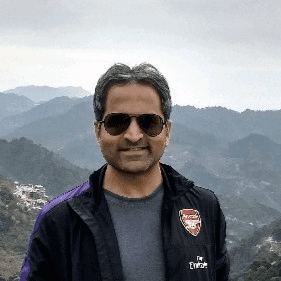 What are Subtitle Services?
Subtitle services are a range of professional services offered by companies and individuals who provide professional language translation and subtitle formats. Subtitle conversion is a process used to successfully generate subtitle files for an audio or video source. Each step in this subtitling process is carefully tested to ensure a high-quality subtitle is produced, resulting in a perfectly optimized final file.
If you want to explain complex concepts, use subtitle services instead of writing an essay. You can also explain simple ideas using these services as it is much easier to understand what you are watching or listening to if you have subtitles available.


Selecting the Best Subtitle Services for Your Videos or Audios
Subtitles are easily one of the most important components to gain maximum entertainment value out of your videos. The process of choosing the best subtitle service will depend on several factors, including your
● Budget
● Desired results
● Design required
● and other factors such as quality and reputation.
Thereupon, while researching which subtitle services are worth a try, these are a few factors to consider. The first and most important is design. While you'll still want to make sure your video looks good when subtitled, the overall design will reap better results. Another important factor is quality. While not a universal rule, quality tends to win out over quantity most of the time.
Subtitle services should improve your video content's readability and discoverability, especially in instances where images or sound are simply missing in your original content. And when it comes to video production, convenience should be a high priority, especially when picking the perfect subtitle.
There Are Several Areas To Use Subtitling
Using subtitles can add a lot of visual interest and atmosphere to your videos. There are several areas where subtitles can be used:
● To convert audio or video into another format, such as audible text.
● To make images smaller so they fit inside the borders of normal text (often called giant images or ADS).
● To create composite subtitles that make all the different types of audio or video fit together.
● Employ subtitles when you want to add unique flavour to your posts or videos.
● You can use subtitling for virtually anything that involves translation.
What Are Closed Captioning Subtitles?
Closed captioning is a method of adding captions or explanations to videos or audio.
Closed Captioning (CC) Subtitles allow the deaf or hard of hearing to understand text describing a set visual element in an audio or video. When the movie or show is silent (so the captioning is not available) and the spoken text is not clear to the deaf person, the result can be difficult for them to follow; here's when Closed Captioning (CC) Subtitles comes in.
However, Closed Captioning (CC) Subtitles can also be used to describe a major part of a scene that you can't hear or understand. For example, if a movie has a scene where someone is talking, and you don't hear the words they are saying, these subtitles can be of great use.
Thus, it is a method that uses subtitles to communicate information in text form.
Know About Transcription and Subtitling
Transcription and subtitling are the two main ways that people use to translate spoken words into text. Transcription occurs when the person speaking reads aloud a portion of a document or speaks into a recording device while reading from a book or article. Subtitling is usually done before or after a recorded event in which people can listen and comment on the spoken word (and occasionally add their own words and effects).
To be precise, transcription is the process of making audio recordings and typing them into a clearer, more understandable form. This is usually done by a professional transcriber trained to take precise notes and understand spoken words precisely. Subtitling takes the trick one step further by literally re-writing the words in the video to make them as clear and accurate as possible.