Authentic & Genuine Thought Leadership Content
Cement Yourselves As Industry Experts

Share Valuable Knowledge & Build Credibility

100% Original & Insightful Content
Win Your Audience's Attention, Consideration & Loyalty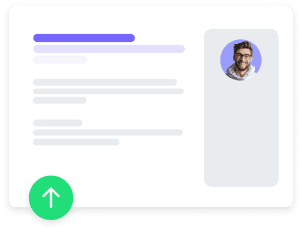 Maintain Authority In Your Industry
Let our expert writers' knowledge and skills provide relatable, fresh thought leadership content that motivates and engages your audience.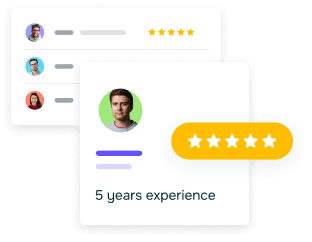 Bring Value As Well As Leads
Help your audiences understand what the best solution looks like with well-researched and unique perspectives on consumer problems.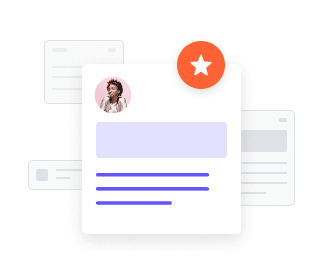 Create High-quality Content With Ease
As we engage only the top 3% of talent and an avant-garde content platform, be assured to receive really good content, really fast.
Why choose Pepper for your blog
150,000+
Content pieces delivered
2500+
Brands we have worked with
150K+
Strong creator network
Get Your Hands On An Intuitive Content Ordering Process
We Listen. We Understand We Create
Our platform starts analyzing your thought leadership content requirements and target audience.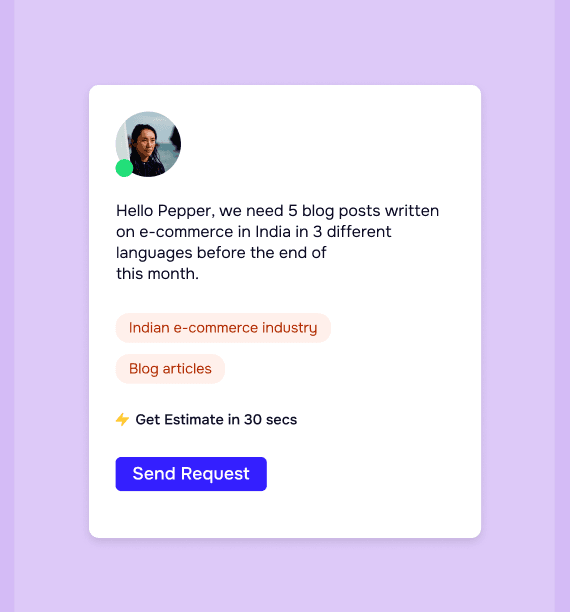 We Match You With Expert Creators
Our algorithms ensure the best-fit writers are briefed, readied, and launched into your project.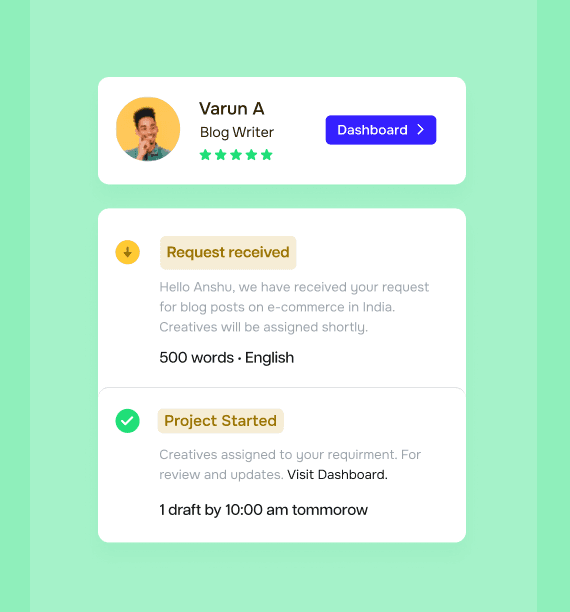 Use The Dashboard To Manage Your Content
Tracking progress is easy on the Pepper platform. Get real-time visibility of your project with our easy-to-use dashboard.
Jumpstart Your Thought Leadership Journey Now!
Pocket-friendly Content Plans
Timely & Error-free Delivery
Churn Content That Inspires
Frequently Asked Questions
1.
What is thought leadership?
Thought leadership is to establish oneself or one's brand as a trusted expert in the industry. This can be done by sharing unique insights and expertise.
2.
Why is it called thought leadership?
'Thought Leadership' was coined in 1994 by Joel Kurtzman, the founding editor-in-chief of Strategy & Business magazine. According to him, it is used to describe somebody with an in-depth knowledge of a business marketplace and its customers.
3.
What are the benefits of thought leadership?
Thought leadership helps establish a brand's credibility and authority. It also helps generate shares, mentions, and subsequently leads.
4.
What is thought leadership content?
Brand insights that shape the big conversations happening in one's industry is thought leadership content. It is more of an approach to content than the content itself.
5.
How do you become a thought leader?
One can become a thought leader by sharing expert knowledge and experiences with others about a particular brand or product. A thought leader always has a viewpoint that is different from others in the field.
6.
What is special about thought leadership articles?
Thought leadership articles must be centered around extensive industry expertise, and a thorough understanding of current trends, and events, as well as the marketing persona's possible problem or difficulty. They must be supported by reliable, objective facts.
7.
Does thought leadership content drive leads?
While thought leadership content is usually inspirational, it is also always research-driven where it engages with customers' pain points in a way no other marketing content does. It also has more long-term values and thus is great at leader generation in inbound marketing.
8.
How does Pepper Content deliver excellent thought leadership content?
Pepper Content works with the top 3% of talent and thus, manages to match you with content experts in your industry. These experts deliver content that is knowledgeable and inspiring.
9.
Does Pepper Content Follow an editing process?
Pepper Content's editing process involves three steps: Reviewing the content with high-quality software and plagiarism detection tools, removing any and every error, then making it engaging and crisp, before conducting a final quality check.
10.
Does Pepper Content offer other content services?
Pepper Content offers many other content writing services including blogs, whitepapers, ebooks, product descriptions, presentations, etc.
See how businesses have transformed their content marketing