Design
6 Graphic Design Blogs to Read in 2022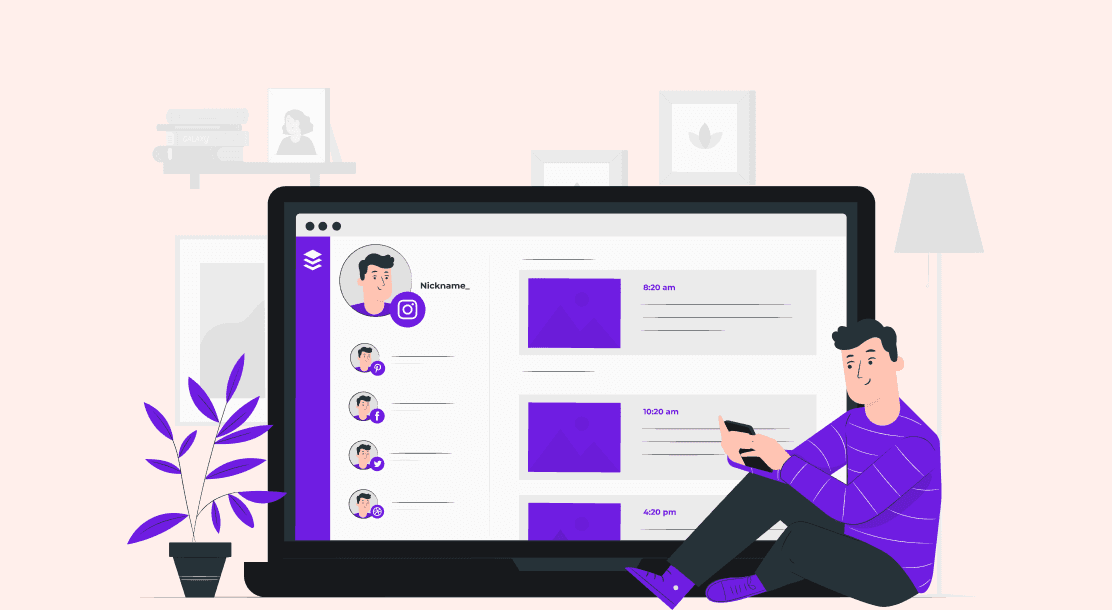 There are a lot of great graphic design blogs out there. We gathered six that will help you stay up-to-date with the latest trends and amass precious knowledge.
A graphic design focuses on creating and disseminating design-related information online. Such blogs usually discuss many aspects of graphic design, including trends, new techniques, and technologies, and professional critiques and opinions about specific works, among other things. The benefits of these graphic design blogs include access to a large network of fellow designers for ideas, design inspiration, and other resources to build on your existing knowledge.
There are different types of graphic design blogs available today. Some focus on sub-fields in graphic design, such as print production or web design. Others may cover multiple areas, discussing issues related to all forms of graphic design. Many a graphic design company have their own design blogs, which is not only a great way of marketing, but also an incredible resource for designers looking for tips and tricks from industry experts.
No matter your focus, there is likely a graphic design blog out there that can provide you with the information and inspiration you need. These blogs can be an invaluable resource for keeping up with current trends, learning new techniques, and networking with other professionals in the field. If you are not already following a graphic design blog, consider doing so today to take your career to the next level.
6 Graphic Design Blogs to Look Up Today
Are you a freelance graphic designer who is looking for some inspiration? Or do you own a graphic design company and want to start a blog of your own? Either way, we've got you covered.
We've compiled a list of six graphic design blogs that will suit your artistic style, whether you're into minimalism or prefer something with more oomph. From general design blogs to niche sites devoted to specific types of design, there's sure to be something here that catches your eye.
1. Creative Bloq
Creative Bloq is an excellent resource for all things design. They feature articles on graphic design, digital art, and more. The blog features many useful sections, such as how-to guides, design news, reviews, buying guides, and more.
If you're looking for a comprehensive design guide, Creative Bloq is a great place to start. You'll find everything you need to know about design basics and plenty of inspiration to get your creative juices flowing. Whether you're a seasoned pro or just getting started, it is a valuable resource for anyone interested in design.
2. A List Apart
A List Apart focuses on the design and development of web content. In essence, it is a web design blog covering a wide range of topics, from technical tutorials to informative articles on web design theory. They also have an extensive resources section, where you can find everything from Photoshop tutorials to information on design accessibility standards.
A List Apart is a great place to start if you're looking for inspiration. Their articles on design trends and web development technologies will keep you updated on industry news. And if you need some practical advice, their tutorials will show you how to put theory into practice.
This design blog is an essential resource for anyone who designs or develops for the web. Whether you're just getting started or doing this for years, you'll find something here that will help you improve your craft.
3. Abduzeedo
Abduzeedo is one of the most popular graphic design blogs around. It covers all aspects of graphic design, right from branding and typography to illustration and UI/UX. It also has an extensive tutorials section, making it a great one-stop shop for all your design needs.
The blog is updated frequently with new articles, tutorials, and tips on graphic design-related topics. This makes it a beneficial site to bookmark if you're interested in following current trends, keeping up to date with the latest tools, or learning about new techniques.
Whether it's editorial design or non-fungible tokens (NFT), and more, the writers at Abduzeedo will have something useful to share with you. So if you want to learn more about graphic design, be sure to check out Abduzeedo.
4. Design Shack
Design Shack is another great general design resource. It features articles on various topics, ranging from web design to graphic design. It extensively covers many broad categories, including everything from Photoshop tutorials to design trends.
Whether you're a beginner or a seasoned professional, you'll find something useful on Design Shack. It also has a section, wherein you can find presets and templates for all your design needs. It also features a variety of creative works from talented designers worldwide.
5. Inspiration Grid
This blog is an excellent resource for those who are looking for daily graphic design inspiration. As the name suggests, the site is devoted to showcasing beautiful and inspiring design work. This is the perfect place to turn to if you're ever stuck or uninspired. The site is updated regularly with new content, so you'll always have something new to check out.
The blog features a wide variety of designers and graphic design services, from well-known names to up-and-comers. Whether you're into graphic design, photography, illustration, product design, and more, there's something for you. And if you're ever feeling lost in this sea of inspiration that is Inspired Magazine, you can always browse the archives to find some of your favorite content from years past. Whether you're a professional designer or just someone who loves great design, Inspiration Grid is the place for you.
6. Made by Folk
Made by Folk is a great resource for design professionals across categories. It is an excellent storytelling platform, which features global talents pushing the envelope in the world of design. The blog's forte lies in interviewing designers and artists, showcasing their work processes, and depicting what makes them tick. As the name suggests, the blog is truly about the people.
From packaging design and letterforms to infographics, the interviews span multiple design categories. There's also a Jobs section, which features a curated list of the hottest design jobs and internships.
Whether you're looking for inspiration or advice on improving your craft, there's something in this list of graphic design blogs that will suit your needs. So why not head over to these blogs and see what they offer? You won't be disappointed!
FAQs
1. How are graphic design blogs helpful?
Graphic design blogs act as great resource guides you can use to learn about everything from the latest design trends and technologies to interviews with renowned designers and artists and design processes.
2. Why is Design Shack a great resource for designers?
Design Shack is an excellent resource for designers because it offers a wealth of information about all aspects of design. Whether you're looking for inspiration or advice on improving your skills as a designer or design tutorials, this site has something valuable for everyone.
3. How can I start a graphic design blog?
Here are a few steps to starting a graphic design blog:
● Create a professional website.
● If you have a company, make sure you feature your design services on the blog.
● Talks about relevant and value-add topics.
● Use powerful visuals.
● Be consistent; create a publishing schedule.
● Promote your blog on social media.