Design
Decoding Design Communities and Their Advantages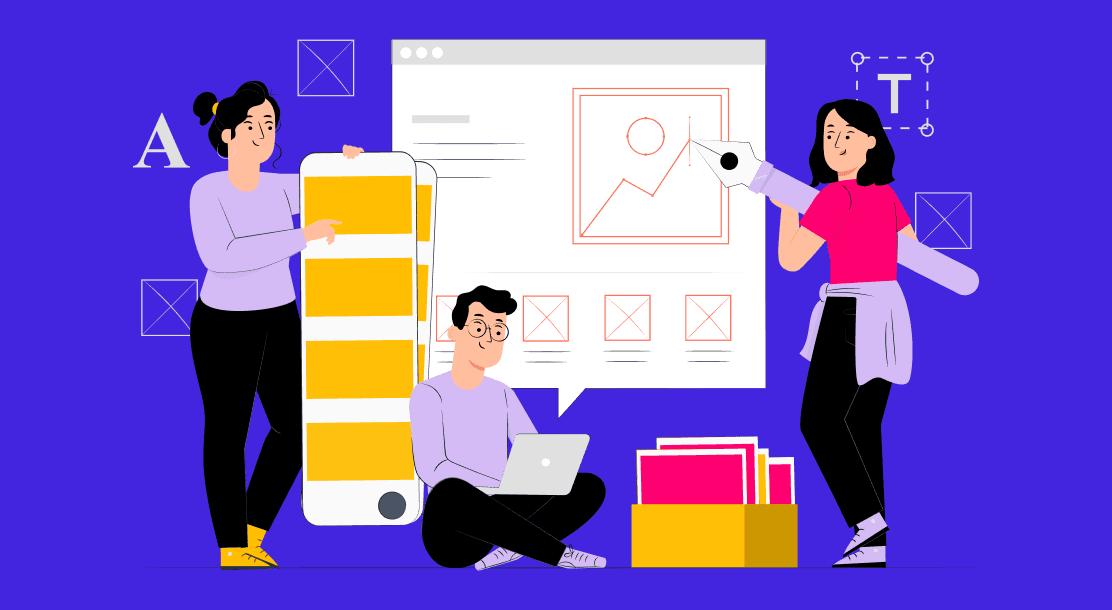 Design communities are platforms where like-minded designers meet to exchange ideas and information on design. This blog focuses on why you should join one.
Table of Contents
What is a Design Community?
Why You Should Join a Design Community
Some Design Communities You Can Join
Unlike writing, designing is not a work of isolation. Designing is very much a collaborative creative process. Working with like-minded people around you can positively boost your skills as a designer and can significantly enhance your knowledge. Communication and exposition are essential aspects of the design process.
This is where the concept of design communities comes in. Design communities can help bring out your best creative ideas. The sense of companionship, motivation, creative encouragement, and space to talk about the creative process and the hurdles one can face allows an individual to think and create better.
What is a Design Community?
Design communities are workspaces that give a sense of personal work areas instead of the rigid top-down corporate work structure. Nowadays, there are several communities for designers where they can share and explore ideas and bolster each other's faith in the process of creativity.
Why You Should Join a Design Community
Design communities are a fascinating concept; let's look at the advantages they bring along with them. Creative encouragement and inspiration are a significant part of any creative process. Unless you are inspired to create or write something, it is almost impossible to do so.
Being a part of a design community allows you as a designer to gather several references that can inspire your work later on. Getting to see and observe others' designing processes can also help you seek some inspiration. Creative encouragement is significant in helping you love what you do as a designer or a creator and not get exhausted by it over time.
1. Offers relatability
Designing, creating, or writing, can all be lonely processes that can burn you over time. Hence, it is vital to find a community where you can meet people who understand your struggles and relate to your pain points.
They might even offer you solutions to your problems. Creation can be a challenging process, but being in a community and discussing the individual and shared issues of being a designer or a creator, can lead to surprisingly satisfactory solutions.
2. Motivates individuals to learn new things and add to their skillset
Working with other creators will help you learn new skills and add to your skillset. You might even be encouraged to try new things, even if they do not mainly fall into your comfort zone. Design communities are an excellent platform for learning new and exciting things.
3. Increases one's confidence
Sharing and discussing while creating something always brings about confidence. You will get to hear positive and encouraging words from fellow designers as part of a design community, which will help bolster your faith in yourself. Discussing your work will also reassure you about what you are doing as a creator.
Some Design Communities You Can Join
Joining design communities can also help you stay in constant touch with the trends. Here are a few design communities that you can consider joining.
1. Dribble
Dribble is an excellent example of a design community. It is specially made for designers to communicate and collaborate. Dribble is just the right place for people who are design enthusiasts. You can find and talk to designers who work for different niches, like logo design, graphic designers, typographers, illustrators, etc.
2. Web Designer Forum
With more than 3000 members, Web Designer Forum is a UK-based design community. An extremely active community for designers and creators, Web Design Forum, offers its users a chance to network with various web designers. Their site has several features that can help you find designers you'd like to communicate with by going to different boards like Gallery, Jobs, and more.
3. Sitepoint Forum
If you are looking for a design community with more members, Sitepoint Forum would be a great choice. With about 2,50,000 plus members, Sitepoint Forum is a brilliant networking space for designers. You can even find programming tips, business advice, and more on Sitepoint.
4. How Design
How Design is one of the extremely popular design communities on the internet. The best thing about How Design is that it's broken down into different categories like news, design career, design business, How events, etc.
As a community, How Design has a diversity of designers and creators belonging to different age groups and experience levels. Most designers might already be on How Design since the platform is pretty popular amongst experienced designers.
5. Mockplus Community
Mockplus lately announced the release of its Discussion Community. Anyone can post and share their designs, design resources, ideas, and concerns at this forum. There is also a ranking system where people contribute to any topic or discussion or even help resolve a problem.
This helps foster a source of encouragement for people to come together and participate and become a part of the discussions. It also helps build meaningful relationships.
6. UX Design Community
This design community is built to share resources, ideas, knowledge, and exchange issues incurred during the designing process. It is a great place to grow and learn as a designer. This platform is especially for UX designers and can help you understand the specifics of your niche as a UX designer.
You can even ask and answer questions on the UX Design Community forum. The questions on this forum are tagged using different subject areas like usability, website design, interaction design, user behavior, and more.
7. Graphic Design Forum
GDF, or the Graphic Design Forum, has more than 20,000 members and is one of the extremely popular design communities. It is also one of the oldest and the biggest design forums globally. This graphic design community is a pretty active platform. 
There are various general categories to choose from while browsing through Graphic Design Forum.
8. Designer News
Designer News started as a space for sharing interesting tips and insights about the design industry and gradually grew into a global community. While it was an "invitation-only" community earlier, now it is open to all so that they can easily access knowledge and information about the design industry.
Technology enthusiasts can also find relevant content and information of their interest on Designer News beyond design. You can also share links and invite other people to join this forum.
The Final Word
Being part of a design community comes with many positives. Creating, writing, and designing all of these can be extremely isolated processes and can sometimes be exhausting due to the creative dissatisfaction they bring along with them. At such a time, knowing and being in touch with like-minded individuals who are part of the creative process themselves and can understand your dilemma or self-doubts can be of immense help.
Being a part of a graphic design community, a product design community, or any other community design group pertaining to your specific niche of work, can help you bounce ideas, learn from the skills and techniques of others, and create meaningful pieces of art together. Being a part of a design community can help you thrive better as a designer or an artist.
Key Takeaways
Workspaces that give a sense of personal work areas instead of the rigid top-down corporate work structure are known as design communities. Creators can share and explore their ideas and work collaboratively, designing together.
As a part of a design community, one gets to see and observe the creative process of other designers or creators. It works as positive reinforcement or encouragement to design better.
Since designing and creating can be extremely isolated processes, it is essential to find a community where you get to meet people who can understand your struggles and relate to your pain points. The relatability factor can make your life much easier.
Working with other creators can encourage an individual to learn new skills and even try new things, which they would conventionally not do by themselves.
The sharing and discussion of ideas and art within a design community also add to individuals' confidence in their own work. Discussing and explaining your work allows you to express yourself to other people more easily.
FAQs
1. What is community-centered design?
CCD, also called community-centered design, is about people, essentially. In this, the designs and creative ideas are derived from the power of perception and by observing people's behavior. 

2. What is a UX community?
A community meant for User Experience professionals is known as a UX community. UX professionals' key areas include visual design, interaction design, user interface design, human-computer interaction, creative direction, etc. This community allows UX designers to share their work and collaborate on projects. 

3. What is social design?
Society design, or what's better known as social design, applies design methodologies for tackling complex human issues. Social design emphasizes social issues as the priority.