SEO
Use These Blog SEO Tips Today For More Traffic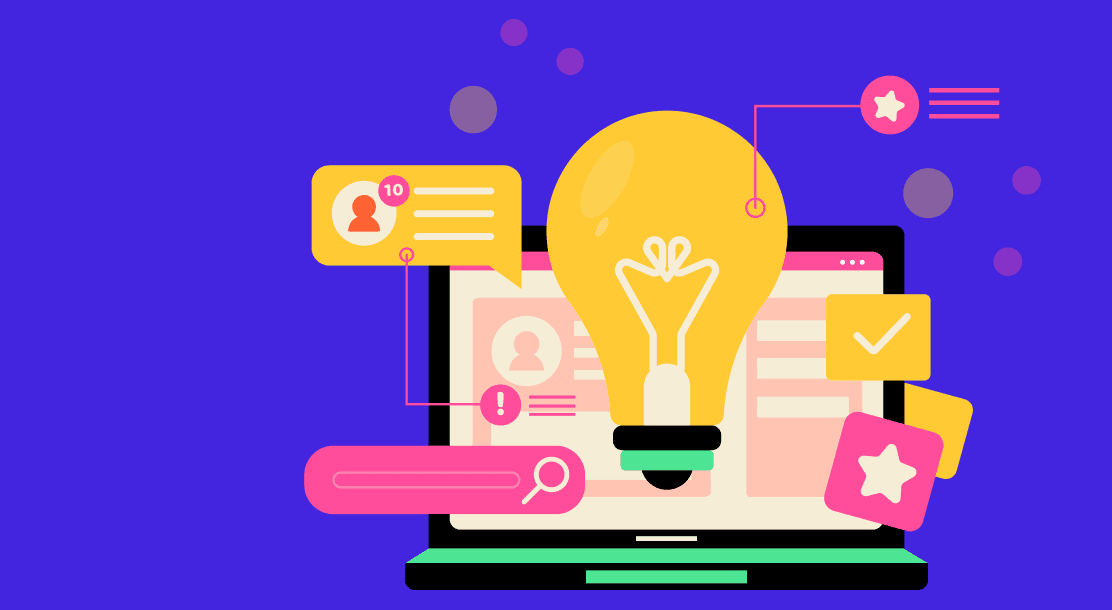 Blog SEO tips show how SEO tracking tools use organic data for compiling keyword lists that help drive more traffic. Use long-tail keywords for better results.
Whether you are new to blogging, or a seasoned punter, you must have realized how difficult it is to figure at the top in Google's search results. That's why you need blog SEO tips to ensure you get more traffic for your website to appear in the top three of SERPs. In addition to using blog SEO best practices, you must be patient and persistent to keep ahead of your competitors.
It can be very challenging to pinpoint how the search rankings algorithm works because of the hundreds of factors involved, including keywords, backlinks, usability, and many more. However, if you follow the best SEO blog tips for 2023, you can rest assured that your rankings will improve to drive more traffic to your website.
What's the Significance of Organic Traffic?
Did you know that SEO is cheaper than paid advertising? Unlike PPC campaigns, which you must renew regularly, blog SEO tips show how SEO tracking tools use organic data for compiling keyword lists that help drive more traffic. Although SEO may feel like a simmer, you will gradually see an increase in overall traffic and better rankings in a few months. What's more, the more you are at it, the more backlinks and site authority you gain, allowing you to target more powerful keywords to drive search results.
If you start from the other end of the spectrum, you can expect better results when you use long-tail keywords, as they have better conversion rates. Did you know that over 30% of Google's search queries have four or more words (long-tail)? These keywords don't have much competition and can drive good traffic because they are easier to rank on search results.
Blog SEO Tips to Use for More Traffic
1. Content is still king
Engaging content has become essential today, and you can no longer rank in Google with short blogs. You must write compelling, long-form content with useful and relevant information, providing solutions to your target audience. Your aim must be to become the go-to source, and ranks will come automatically.
People will flock to your site if you post relevant and interesting content. Of course, you can turn to the internet to get inspiration. But the million-dollar question is, what's the best way to find inspiration? Start by searching for blog SEO tips on Google, and you will come up with several niche topics that can help you start your new article interestingly.
2. Keywords matter most
One of the best SEO tips for blog posts include using relevant keywords in your SEO blog post because that is what will help rank high in Google searches. Keywords are powerful, single words, terms, or phrases that users commonly type in their Google searches. Some of the best blog SEO tips you can get is to use keywords in your blog that are relevant to what people are searching to make your content more visible.
3. Use keywords in the URL
Before publishing your blog post, make sure that you set the URL with your blog's primary keyword inserted in it. To make things easier, you may want to add the Yoast plugin on your WordPress to prompt you at the appropriate time. Try to keep your URL short and sweet because, like humans, Google's spiders also don't like to be confused with a jumble of words in your URL. The URL gives weight to your site's authority, and using your primary keyword in your URL acts as a critical ranking factor.
4. Add images and videos to your content
Content without images is like ice cream without nuts, cake with no icing, or a holiday without your mate. Including pictures and videos in your content has at least two main benefits:
Reading your text is easy
You can add life to your text by adding a colorful image. That's because images can complement what you are trying to say in your blog. Also, adding videos to your content can help increase backlinks as the content becomes more shareable. Blogs with videos are always engaging.
Adding images and videos can help get more brownie points by driving additional traffic to your site. Even people searching for photos on Google end up reading associated content they find with them. It is just one step away from your website if you add a link in the text below the image (caption). Moreover, if the picture you post is attractive, people may use it with their blogs, giving you due credit.
5. Include keywords in title tags
One of the most critical blog SEO best practices is to add keywords to your title tags, preferably at the beginning of the title, as it makes it more appealing to Google's spiders. They can determine the topic of your webpage and easily distinguish one page from the other. Even if you have two similar-looking web pages on your website, using keywords in the title pages helps distinguish one from the other.
6. Link your blog to high-quality sites
External links are as important as internal links. True, there is a likelihood that customers may wander away. In reality, if your content is engaging enough, they always come back after reading the exciting and valuable information you shared through your external link. External links need not go to your competitors; instead, they can lead to helpful tools you are talking about in your blog, statistical information, or any other fact you wish to highlight and share. One of the best blog optimization tips worth following is linking your blog to quality sites.
7. Make your content easily shareable
The more people your content reaches, the better the mileage for you. Sharing on social media and other websites helps lure visitors to your website, and it also helps boost rankings on search engines. It is easy to add buttons for Facebook, Instagram, Twitter, and LinkedIn. Consider adding WordPress plugins like SimpleShare and SumoMe.com, which helps with your social media linking. It is one of the best blog optimization tips you can use today to get more traffic to your website.
8. Use webmaster tools
Search engines like Google and Bing offer an incredible package of tools that help you understand how your keyword ranks, the sites linking to yours, and more. The data you receive from the search engines help to evaluate your blog again and again and tweak it accordingly. If you check out Google's resource pages, you can check the click-through rate for a particular keyword to make changes and adjustments in your blog by comparing it with other successful blogs with a much lower click-through rate.
The above points will help you understand the best SEO tips for 2023 better. If you wish to rank your blog higher, it is critical to adopt good SEO practices that Google appreciates. Such blog SEO tips can help you gain an edge over your competitors and stay ahead of the competition. It will also help if you for professional SEO blog writing services.
FAQs
1. What are the blog SEO tips to optimize my blog?
You must use the appropriate keywords and track their rankings to identify which phrases people search most. Another blog SEO best practices include thinking over the topic before you start writing your SEO blog. You must also ensure that you use short sentences and paragraphs to make your blog easily scannable. Use transition words when moving from one sentence to the next. It makes sense to link your blog to existing content, popularly known as internal linking.

2. What are blog SEO best practices that help drive more traffic?
One of the best blog SEO best practices is focusing on relevant things instead of wasting time on things that don't matter. Also, search intent must be at the very top of your mind when writing SEO blogs. Don't forget to write compelling title tags and add internal links to boost crucial pages. One of the best SEO blog tips for 2023 is improving page experience signals. Last but not least, don't forget to add frequently asked questions (FAQs) at the end of your blog.

3. What is meant by the 80/20 rule in SEO blogging?
Also known as the Pareto Principle, the 80/20 rule states that you must put in just 20% effort and activities to get 80% results. When taken as one of your blog SEO tips, it can help you generate 80% of your traffic from 20% of your blog posts, and subsequently, 80% of your income comes from the top 20% of your blog posts. The Pareto Principle owes its existence to Vilfredo Pareto, an Italian economist who first discovered 80% of the wealth in a nation's economy is controlled by 20% of the population.