SEO
Using Google Review Snippets to Optimize Your SEO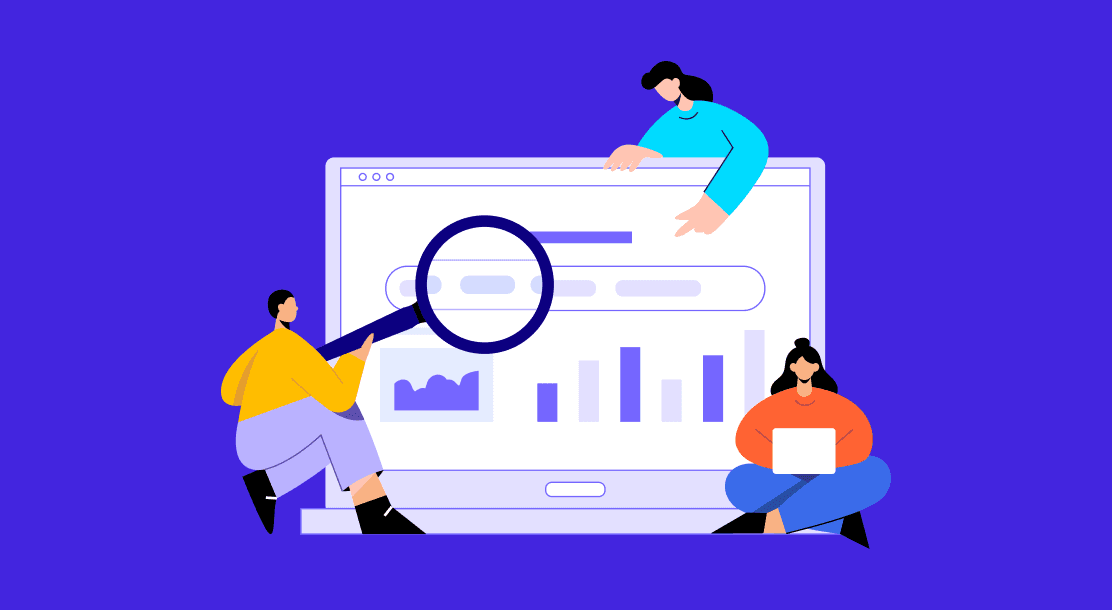 Rich Google review snippets go the extra mile to provide critical additional information about your web page. They are the best to figure on Google search results.
Using Google review snippets is one of the best ways to figure prominently in Google's search results. Review snippets, a tool from Google, are useful in grabbing the attention of potential visitors, and adding it to your tool repertoire makes perfect sense. Review snippets come in various forms, and one of the most-used and highly popular is review-rich snippets or rich review snippets.
So, how do Google review snippets help optimize your SEO to increase sales and revenues?
What is Google Review Snippets?
Before trying to understand what benefits you get from Google review snippets, it is crucial to understand what they are. Review snippets appear on Google search engine results page (SERPs). You'll find these on all websites, and they appear as page URLs, page titles, and concise content descriptions, either auto-generated by Google or content written by a content creator.
What's so special about review snippets if they are found on all websites? That's the subtle difference between review snippets and review rich snippets.
Rich snippets go the extra mile to provide critical additional information about your web page. However, they are not to be confused with featured snippets, which are nothing but very special results appearing at the top of any results page. They usually originate from reputable sites with good authority and add to your domain authority ranking.
Rich snippets may vary depending on the type of content you present.
They could be:
Instructions
Recipes
Product Specifications
Product Prices
FAQs
Even Notifications
Business Location
Rich review snippets often include a star rating, with five stars being the highest. This rating is an overall average of several reviews (hundreds) about a specific product or service. They are usually accompanied by brief excerpts about a particular review relevant to the search query.
Such critical information gives consumers an idea about what other consumers (who have already used the product) think of the product or service they are searching for.
What are the Benefits of Google Review Snippets?
Google review snippets were introduced as early as 2009 and have become quite popular ever since. Today, you can hardly notice a Google search results page not featuring rich snippets. It is not without good reason. Rich snippets help grab the attention of your target audience as they provide more specific information and can make your product pages stand out distinctly to be noticed by people searching for a specific product or service. Such reviews create a sense of trust and belief in customers, which is why businesses use review-rich snippets on their web pages.
1. Provides additional information
Today, anyone looking for a product or service turns to Google for a quick search that gives them all the information they want. However, such basic information about millions of products has become too commonplace today. You must provide specialized information your competitors are not giving, and Google review snippets are one of the best ways to do so.
Today reviews are critical because no one buys a product or service without double-checking, and what better way than getting it from the horse's mouth? Reviews are the best way to gain social credibility for your online business. With rich snippets acting as reviews based on a rating system, you can provide extra information to spin buying decisions in your direction.
2. Keeping ahead of competitors in search results
Competition is one of the main challenges of any business. The trick lies in keeping track of your competition to keep up with trends and learn what you are against.
Just check how many competitors use rich review snippets and keep up. You don't want to be left behind in the race, and the best way to be ahead of the curve is by using Google review snippets. You must use additional information with catchy images and positive ratings to attain better online visibility.
3. Drive traffic to enhance SEO
A website thrives on traffic, and more users to your website mean a high SEO rating. One of the best ways to grab users' attention is by using review rich snippets. Rich snippets help you drive more traffic than your competitors.
Mind you, merely adding rich snippets does not guarantee to figure a top position on Google's search results. But surely, rich snippets will positively impact your ranking. Moreover, you can attract more new users to your website by improving your click-through rate. More users mean rich snippets are sending positive signals to Google's spiders about the rich quality of your website.
How Google Review Snippets Help Optimize SEO
Rich snippets don't just generate positive reviews; they can lead to an increased click-through rate. Google review snippets make users curious about your business, who then visit your domain to learn more about your products and services.
Increased Click-through Rate
Any increase in your click-through rate means you are witnessing more conversions. With click-through rates and conversions in your favor, your site's SEO and ranking on Google see a dramatic rise.
Having exclusive positive reviews about your website makes it easy for users to find you online. All they need to do is conduct a cursory search on Google. With your search opportunity results improving, your website's ranking rises proportionately.
Any increase in your website's ranking can only mean it is excellent for optimizing your SEO. However, Google's search results ranking is not the only thing enhancing your SEO, though it plays a critical part. Reviews help you through your challenging journey towards better Google ranking.
Did you know that according to a survey by Dimensional Research, 90% of buyers are influenced by reviews on Google? Reviews play a critical role in enhancing your website's SEO optimization. People who read Google reviews are likely to convert at a 58% higher rate than those who don't.
Engaging shoppers with Google review snippets help increase your average order value. There is not less than a 3% increase in engaged users, reflecting the effect reviews have on your website's SEO. That's probably why more businesses rely on Google review snippets to enhance their SEO, drive more traffic, and increase conversion rates.
The above points will help you understand that review rich snippets are essential to enhance your Google rankings. Providing additional information helps you stand out from the crowd and helps buyers make decisions quickly.
FAQs
1. How can I optimize Google featured snippets?
Optimizing Google featured snippets involves answering every question briefly and being to the point. Remember to stick to the facts, though a single article can answer several related questions. However, you need to organize your questions properly. Also, it helps to use eye-catching images to grab the attention of your target audience.
2. What is meant by review snippets?
It is a brief excerpt of a review, which could be a summary of the scores compiled by several reviewers. Google's spiders look for valid reviews, and when they find review rich snippets featuring stars and vital summary information, they know they are from reliable sources.
3. What is the meaning of the Google Review Schema?
It is a definition of products or services. It is Google's understanding of properties based on the opinions others have about your product, service, branch office, etc., and the ratings people give it. To help people instantly understand the value of products, Google review schema always displays products with stars.