SEO
10 Critical Steps for Local SEO Optimization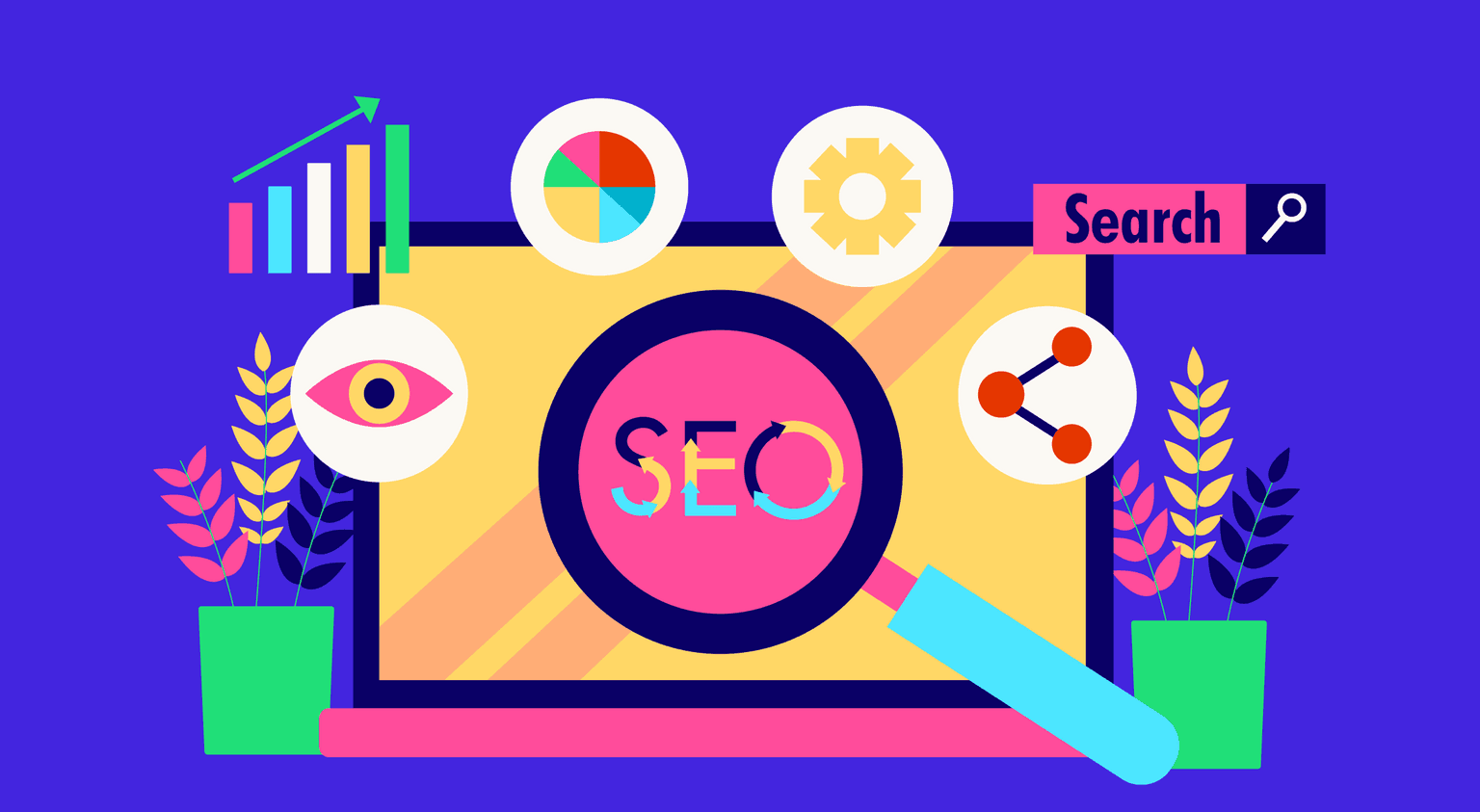 Wondering what local SEO optimization is and how it can benefit you? Click here to learn about this method to boost your website's ranking and increase sales.
Creating a website for your local business is an excellent way to boost sales and increase its reach. Over 90% of consumers turn to the internet to search for businesses, and almost 46% of all global searches are for seeking local information. With so much potential lying in the hands of such websites, it is vital to ensure that your website ranks well among the competitors.
But how can you boost your website's rank? This is where local SEO optimization plays a role!
In theory, it is pretty straightforward – local business + website = local SEO. But where do you start with it? Don't worry. It is no rocket science! Follow our comprehensive guide to optimize your website and outshine other businesses.
What is Local SEO?
Local SEO optimization is the practice or process of optimizing and boosting your online presence to get more searches and, by extension, more business. It aims to put your local business website – primarily one with brick-and-mortar locations – as the search engine's top result.
The search engines focus on several factors, including local content, citations, links, and social media profiles. Using this, the engines pick up the most relevant local information to best serve the user. Local users can incorporate these factors into websites and position their products/services to ensure prospects navigate their sites easily.
While the search can occur on different websites, local SEO for small businesses works only with Google.
10 Steps for Local SEO Optimization
Below is a 10-step process to help you with local SEO optimization.
1. Claim and optimize your GMB listing
Google My Business, or GMB, is the crème de la crème of any local SEO optimization strategy. The tool, offered by Google, helps you create business listings for free. Moreover, it is one of the top factors affecting your business' ranking in local search and snack pack results, both.
You'll have to create an account to optimize your GMB listing. Here's how:
Next, provide all the required information like your business name, shop/business address, business type, exact location on the map, phone number, and website.
Submit for verification.
Once your GMB is verified and live, your local search optimization strategy's next step is optimizing your GMB account. To do so,
Upload attractive pictures of your business. This could include office space, premises, team photos, products or services, logos, cover photos, or restaurant interiors.
Mention your business hours
Include additional categories that might be relevant to your business
Give more phone numbers.
2. Check for Google penalties.
Another hidden opportunity, and perhaps the easiest one, of boosting your website might be lying within the site itself – Google penalties. Has your website incurred any penalties from Google?
To check the penalty status, your site has to be connected to Google Search Console. If you aren't, then make sure to connect and verify it. Once the connection is established,
Log into your Google Search Console account as the site owner.
Find the site you want to audit in the Search property.
From the left sidebar, select Security & Manual Actions – Manual actions.
If the right panel says "No issues detected," move on to the next steps! However, if it mentions any problem, fix it immediately.
3. Find on-page SEO issues.
On-page SEO is an essential part of local SEO optimization. It is an untapped potential that is especially effective if you're competitors are missing out on it. However, individually finding all SEO issues with your site can be tedious and challenging.
Instead, you can use SEO tools like WebCo to audit your entire site and find all on-page SEO errors. Out of the entire report, keep a lookout for these issues for maximum local search engine optimization:
Broken pictures
Missing sitemaps
Missing robots.txt file
No ALT attributes for the pictures
Too long, missing, or redundant title and description tags
If you spot any of these issues, get them corrected immediately.
4. Run a keyword audit
This single step can significantly affect your local seach engine optimization strategy. First, you'll require a list of keywords to incorporate into your website. You can either use SEO tools to search or deduce some on your own. For example, if you own a shoe store in New York, "shoe stores in New York" and "shoe stores in NY" can be your keywords.
Once these keywords are set and decided, you need to do two things:
Discover keyword ranking: You can gauge whether the keywords were effective by discovering your website's ranking. Your goal is achieved if it appears on pages 1 through 3. You can either Google each keyword individually or use any SEO tool to check them together.
Discover keyword search intent: Search intent tells what the potential consumers are typing in Google to search for what they wish to enquire. For example, for users searching "buy blue iced lolly in Manhattan," the search intent is commercial or transactional.
So, when deciding the keyword, ask yourself these questions:
Are the keywords you're using irrelevant to your services or products?
Are they long-tailed or short-tailed? This is integral as the former is specific and effective, while the latter is more general and hard to rank.
Do your keywords include the words "where," "closest," or "near me"? Since they would be location-based searches, it is vital to have these words.
5. Optimize for voice search
Voice search is a growing technology of recent times, and it won't be long before it becomes a prominent means of searching. Therefore, if you wish to keep up with it, it is recommended to have a local search optimization strategy to incorporate it.
Since users use more long-tail keywords in a conversational sense, you'll have to adjust your content to fit this tone. For instance, they ought to have traditional questions starters like "who," "what," "when," "where," "why," and "how." Your GMB page should be optimized with information that voice assistants like Siri, Alexa, etc., can quickly answer.
6. Perform a backlink audit
Backlink audits are another way to rank your website higher than the competition. Get any SEO tools and check your backlink status ASAP! Once you get your report back, check the following:
Is your backlinking stable? While you should prefer quality over quantity, losing backlinks is a bad sign.
Are the backlinks relevant to your content?
Are you, instead, collecting backlinks from domains that are spammy and irrelevant to the website's niche? If yes, then get rid of it by removing or disavowing them.
What are the anchor texts of your backlinks? They're your ranking keyword and should match with preferred keywords.
7. Create content based on local news stories or events
What's a better way to grab the audience's attention than publishing stories that interest them? They'll be able to relate to the content and navigate your site. Here's how you can strategize local search optimization with local news content:
Write content about local events, stories, or activities.
Videos or articles about local charities or social causes your business stands for.
Add a location-specific webpage for this content.
For instance, if you have a local bakery, you can mention local bakery events or if you're raising money for some charity.
8. Optimize your website for mobile
An evident shift to mobile is occurring with the increased network penetration and cheap availability. Mobile website visits have increased over time, and desktop website visits have decreased.
These statistics confirm that it is important to optimize your website to be more mobile-friendly.
Decrease the loading time of your website (3 seconds or less)
Incorporate bigger fonts that are easy to read
Avoid filler words and images
Have an intuitive interface for better UX
9. Improve your internal linking structure
While external linking is an important part of local SEO optimization, you must also focus on internal linking. A proper internal linking structure will boost your SEO structure significantly.
It also matters because:
It supports website navigation
Creates a website hierarchy and information structure
Segregates pages according to their authority and establishes a ranking
10. Get regular reviews from happy customers.
Getting regular and glowing customer reviews will optimize your GMB profile and boost confidence about your business amongst locals. A survey shows that almost 85% of customers trust reviews and take them as personal recommendations.
Here's how you can encourage more customers to leave reviews:
Ask for a review as soon as the sale is complete
Send a post-sale email or message asking them for a review (ensure that they were satisfied with the services)
Address all the reviews in the GMB profile, negative or otherwise
Wrapping Up
Local SEO optimization is integral if you want the customers to find you on the vast horizon of endless options. These easy yet significant steps would ensure that your business stands apart and gains the attention of prospective buyers. Incorporate these changes now and watch the magic happen!
Key Takeaways
Local SEO optimization is a strategic technique to increase your website's ranking in Google results.
You can get more sales, build consumer trust, and increase visibility and traffic through proper optimization.
It is derivative of several factors like local content, citations, links, social media profiles, etc.
A Google My Business profile is recommended as the first step of local SEO optimization as it puts the business at the forefront of results.
Other steps include solving on-page SEO issues, removing Google penalties, running a keyword audit, performing a backlink and internal link audit, etc.
FAQs
1. What is locally optimized SEO?
Locally optimized SEO or local SEO optimization is a strategy to rank the website of a local business at the top of search results. Its visibility will increase in the local search results of Google (it doesn't work with other search engines, as they have different parameters).
2. How to do local SEO in 2022?
Optimize by mentioning the location strategically across the website
1. Use the right keywords
2. Encourage and post positive reviews
3. Post local content
4. Make the site mobile-friendly
5. Enter your website in the local directories.
3. What are the benefits of local SEO?
1. Increases your business and website's online visibility
2. More traffic to your brick-and-mortar location
3. Brings more local users and traffic that improves the chances of sale conversion
4. Builds trust and credibility
4. Which types of businesses require local SEO?
1. Bars and restaurants
2. Plumbers
3. Medical service providers
4. Law offices
5. Real estate companies
6. Hair salons
7. Coffee shops
8. Local non-profit organizations
9. Manufacturers