SEO
Understanding Voice Search Optimization & Its Impact On SEO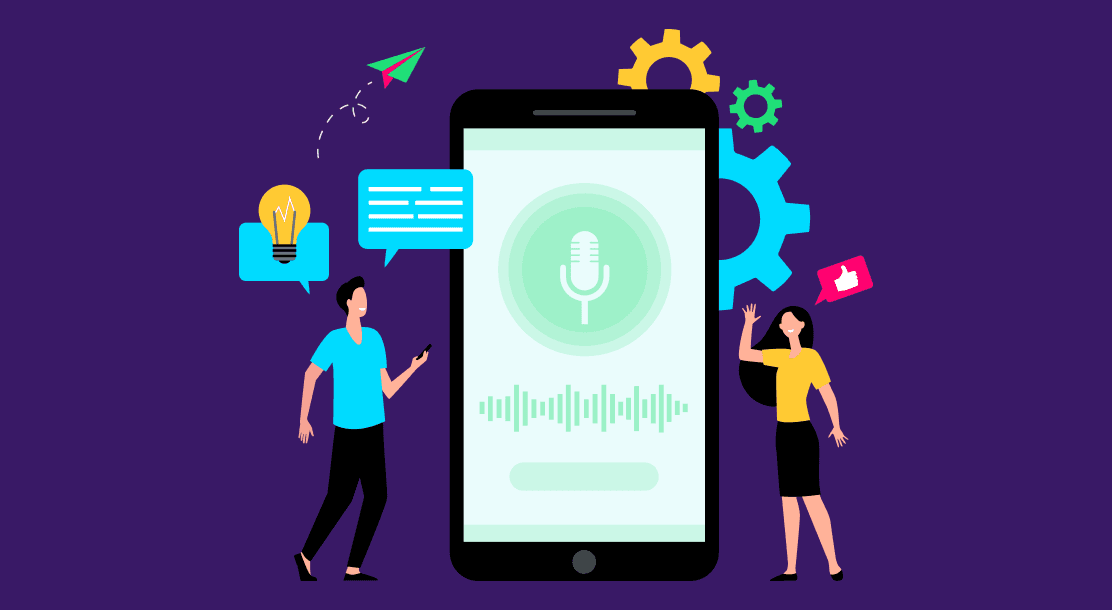 If you still don't have voice search optimization as a component of your SEO strategy, it's time to put it right today. Understand voice SEO and more in this blog.
If you remember, in Star Trek: The Next Generation (featured 1987), a conversation with a computer was more like far-stretched science fiction. Today, it is a reality. And what's more, many data points indicate that voice search SEO is the future of online search.
32% of US consumers own smart speakers.
39% say voice searches are more engaging.
72% of consumers in the US prefer engaging with voice search.
Voice recognition technology has developed significantly, and so has voice search usage. In the last decade, voice search has evolved and become better and smarter. It has completely transformed how one interacts with digital devices. Voice SEO is faster and, as it is also hands-free, allows you to multitask.
Voice search optimization is one of the fastest-rising trends, and it's something you cannot lose out on in your SEO strategy. However, before setting voice SEO in motion, you'll need to understand what voice search is, what devices are used, why it matters, how it works, and more. Let's get started.
Defining Voice Search SEO
Since its launch in 2011 by Google, voice search has come a long way. Today, most tech giants are extending voice-activated systems. Simply put, voice search is a technology that permits users to search using voice commands. Voice SEO optimizes keywords and phrases for searches with the help of voice assistants. Voice SEO is required for websites to appear in searches controlled by voice assistants.
Voice search optimization is designed to optimize the search when people run verbal searches. It allows them to read your webpage whenever a query is related to your page. It can also be called the process of streamlining and upgrading the information on your website to meet the voice SEO requirement.
Devices Used For Voice Search
Smartphones are the most popular voice search devices. The smartphone's voice SEO is used to search local restaurants and banks, check the weather, etc.
This is followed by smart speakers, which are mainly used for household commands like switching the lights on/off, opening curtains, etc. It is believed that over 37% of U.S. households use at least one smart speaker.
The voice search SEO industry is growing with its inclusion in other devices, like smartwatches, WiFi, vacuum cleaners, TVs, and more. Today, software based on voice recognition is used to make purchases, send emails, improve security with voice biometry, transcribe meetings and podcasts, in criminal investigations, and many other areas.
Voice Search Optimization: Benefits
With its rise today, voice SEO is becoming the new normal. Some of the benefits for businesses adapting voice search are:
1. Quick response to queries
Typing can get tedious. The response is quick and prompt as voice search speeds up the search process. The voice search SEO feature makes both searching and laying out results faster.
2. Hands-off facility
As you do not have to pick up the device to search, this touchless facility allows you to search even while on the go or driving. It leaves your hand free for multitasking.
3. It is multilingual
It is unbelievable that Google assistant today can understand 30 major languages! With the multilingual option available, it breaks the barrier to voice search optimization in marketing.
4. Accessible to all
Senior citizens or people with disabilities face issues with shaky hands and might have difficulty in typing. Voice search is a boon for them. Adding voice search SEO in the marketing strategy makes the brand easily accessible to a larger audience.
5. Helps drive traffic
With voice search optimization, your website is exposed to more clients, thus driving higher traffic than in the past.
How Voice Search SEO Works
Voice search is a complex process, but a basic understanding can help you with your voice search optimization venture. So, every time a voice search inquiry is run, the voice search assistant does the following things:
Filters the noise: This ensures the background noises are separate and the focus is on the voice query.
Digitize the voice query: It turns the sound waves into digital data.
Voice analysis: It then processes the digital data and conducts a voice analysis.
Connects to external sources: In the next step, the voice search assistant connects to external sources, like Google Search, to deliver relevant answers after translating the information.
Recognizes patterns: The process then involves identifying patterns and comparing the query with the existing samples in the database.
Impact Of Voice Search on SEO
Voice search has brought about a technological revolution in how we search on the Internet. Let's look at its impact on search engine optimization.
1. Natural language
The technology is now adapting to everyday conversational language with improved voice recognition systems. This helps users give commands as if they are talking to another person.
2. Keyword length
As conversational languages are more elaborate than written words, SEO strategies must include more long-tail keywords to answer voice search queries. According to Backlinko, currently, voice search uses about 29 words for search.
3. Question words
More question words like who, which, when, where, and how will be included in the voice SEO strategy. These are usually left out in written searches.
4. Semantic search
Unlike lexical searches, which seek literal keyword matching, semantic search is based on context and intended meaning. It helps the pages rank higher.
5. Local search
Voice search SEO has increased the emphasis on local search. Consumers use voice search to find local businesses. With this in mind, marketing strategies should focus on "near me" queries.
A Quick Summary
Who would have once believed that technology could talk back? The older generation might still have some apprehension about talking to a phone, but with voice SEO on the rise, younger generations are more comfortable using voice search.
Voice search is the future, which is developing at an impressive rate. Voice SEO will definitely optimize our lives and work. With companies having a better understanding of what customers need, want, and value, including voice search SEO in your strategy will also provide an opportunity to improve market positioning. It would be unwise to ignore this SEO industry trend. Voice search optimization is vital to give your business a driving foothold.