Design
14 Tips to Enhance Your Presentation Design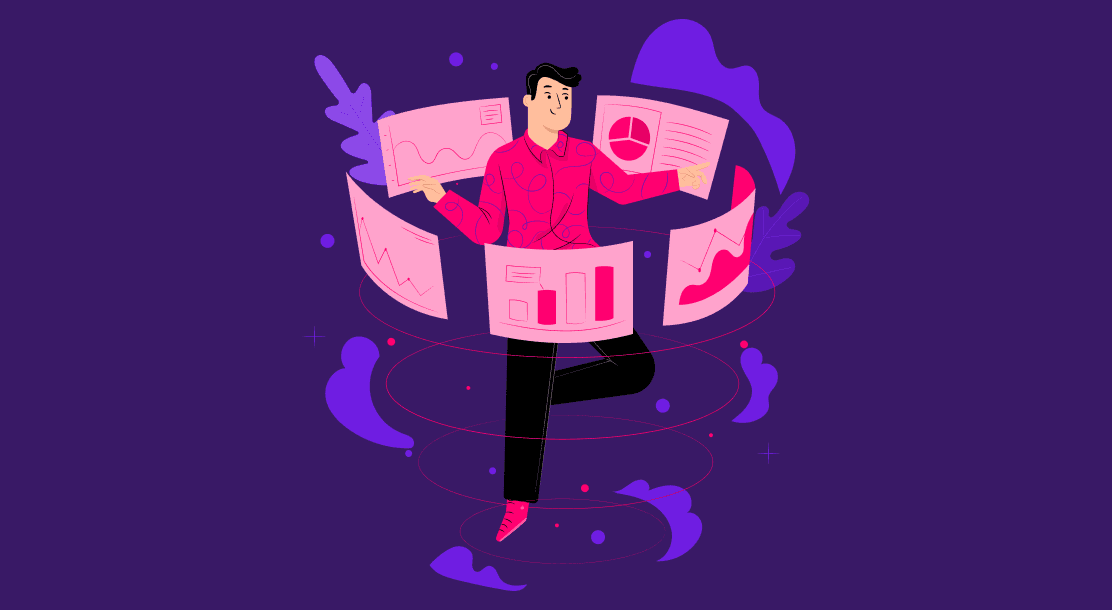 Table of Contents
14 PowerPoint Design Tips
Creative PowerPoint Templates
Conclusion
FAQs
PowerPoint (PPT) is unquestionably among the most effective and widely-used presentation tools for marketing your business/brand. It can present visually stunning elements in an effective manner, which will convey the message of your presentation. A creative presentation design can help you create an innovative story and interactive experience. To know about such powerful PowerPoint design tips and tricks to make more creative slideshows, read till the end.
14 PowerPoint Design Tips
Here are all the crucial PowerPoint design tips you need to know about.
1. Customize
Customization is the key. If you want to make more creative slideshows, it's important to think out of the box and not just rely on the basic themes. To switch things up, pick a PowerPoint template and personalize it.
2. Use catchy text
Always create a hook for your presentation slides. This not just adds to the overall quality of your PowerPoint presentation design, but it is also a major tool to grab the viewer's attention. You can start with a question or a statement.
3. Add relevant media
To make the PPT more creative and engaging, you can add relevant multimedia. For example, you may add an animation or video clip to a slide to describe the concept more clearly.
4. Use catchy fonts
Fonts play a major role when it comes to creative PPT designs. Using a font that is consistent with your brand's voice can do wonders for your audience and the interaction process as well.
5. Go for a minimal look
Don't overdo your slides. Keep them minimal. Yes, you read it right. Overdoing the PowerPoint template makes it confusing for your audience to focus on one thing. It will divert their minds, and they might even lose interest in the rest of the presentation.
6. Present it on PowerPoint
You would want to download your PowerPoint presentation design and then show it through your laptop or computer. But you should not do it. You should present your PowerPoint presentations via PowerPoint only because this will ensure a smooth flow and avoid any lags in between.
7. Pay attention to the alignment
Use proper alignment options for your PowerPoint design. And more importantly, use the same alignment and fonts to create a sense of uniformity and leave a long-lasting impact.
8. Use animation
You can try different animation patterns provided by PowerPoint to make your slides more creative. Animation is an easy way to add emphasis to text and other elements.
9. Don't forget the brand logo
You must use your brand logo to enhance your brand identity and make it clearer to your audiences. The right logo design is needed to create a strong first impression and to attract your target audience.
10. Convert images into shapes
You can give shapes to your images and use them to make creative PowerPoint templates. If you can't edit an image properly in PowerPoint, you should try tools like ShapeChef. It is a tool that lets you create and use different shapes.
11. More images, fewer words
Images catch the viewer's eye in a second. So to make your slides more image-heavy, it's always better to insert more images and less text. Lengthy texts make presentations boring and are, hence, better to avoid.
12. Enter one topic at a time
Do not try to overload your slides by putting more information than required. Pick a point and try to complete it in one slide. The next topic can be covered in a different slide. With this approach, your PowerPoint slide will be easy to understand.
13. Follow the 2/4/8 rule
Use the 2/4/8 rule to make the best out of your slides. Try to complete one slide in two minutes, avoid having more than four bullet points in a single slide, and use a maximum of eight words in one single bullet.
14. Choose the color palette carefully
Use your brand color palette for your presentations. This will help in strengthening your brand identity. And if you do not have any, then it's better to go with simple colors and not something that's too dark or too light.
Creative PowerPoint Templates
Here are three PowerPoint templates we recommend. They are creative, simple, keep the message clear, and hook the reader instantly.
Conclusion
Keep the above tips in mind to make creative PowerPoint slides and win your audience's heart. Wherever applicable, customize your slides, keep them minimal, use fonts sensibly, put more pictures and less text, follow the 2/4/8 rule, and add cool animations to your presentation design. We hope these tricks will help you master the art of presentation design.
FAQs
1. What font can you use for presentations?
To create an impressive presentation, it's always better to use fonts that are used for your brand's communication.

2. How to make PowerPoint presentations?
You can use the recommended templates and customize them according to your needs, or you can create your own slides in PowerPoint. 

3. What should be the animation between the slides?
Animation for your slides is one part where you can get really experimentative. It is a way to make your presentation more interactive.

4. How many slides should you have in a presentation?
That depends on the kind of presentation you are making. There's no ideal number for slides. 

5. Where to run the presentation?
You can run it on any software, but it's ideal to run it on PowerPoint itself. It ensures there are no (or fewer) lags.