Marketing
How to Write Great Email Signatures [With Examples]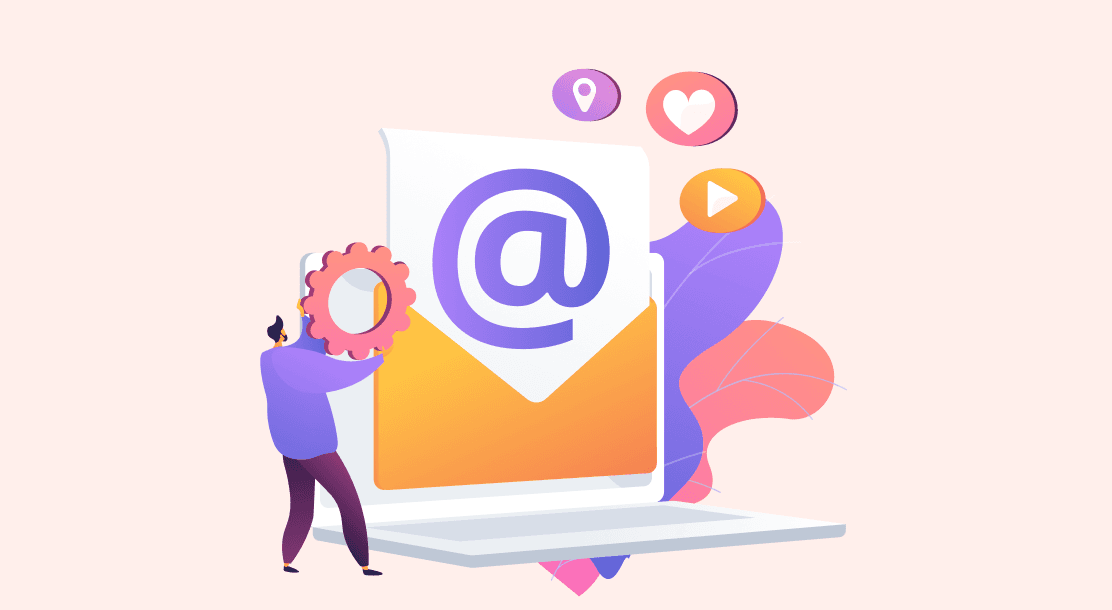 Table of Contents
How to Write Email Signatures
Common Professional Email Signature Elements
Best Examples of Email Signatures
Other Methods to Make Your Email Signature Work
Key Takeaways
Conclusion
FAQs
To be effective, your signature does not have to be fancy. In truth, the most effective email signatures are frequently simple.
A personalized text block just after an email that includes brand and personal information is an email signature. Professional email signatures are similar to digital business cards attached to emails at the bottom. Your full name, company information, and contact information are typically included. Email senders can also include more interactive components such as photographs, logos, or even links for areas and business objectives.
So here are a few pointers on how to make a memorable corporate email signature that everyone will appreciate:
Share your important information.
Keep the email signature plan in mind.
Align with your company's brand
Consider using an email signature generator.
Use companies have discovered to track your progress and make sure your site is mobile-friendly.
With the developments in email marketing, including a call-to-action to urge your subscribers to engage even more with you and your company makes sense. For more complicated campaigns, you can employ various aspects and customizations and play around with them. Many programs and sign generators can also assist you in creating an ideal signature and streamlining your email usage.
Any email signature is a crucial component of your marketing initiatives. It demonstrates your brand's personality, presents the person behind the emails, and offers important contact information.
How to Write Email Signatures
To be effective, your signature does not have to be fancy. In truth, the most effective email signatures are frequently simple. Here are a few safety tips to keep in mind.
Keep it short and sweet: Just 3 to 4 lines of content
Do not put so many details: Instead of including every social network or website URL, prioritize.
Include a picture if possible: A primary, professional photo or your company's logo can help establish trust and confidence.
Do not include your email address.
When it comes to contact information, be cautious: You don't want your cell phone number to be shown to everyone you email.
With a business email signature, don't promote a personal agenda: Sure, you're pleased with your cat's Instagram account; however, it has nothing to do with your work life, so it does not belong in your signature.
Use color to your benefit: Match the color scheme and typeface to the marketing materials for your company.
Don't go overboard with fonts or animated gifs: Maximum of two fonts. Please, no flashy blinky things.
Remember to optimize for mobile: To ensure your signature is attractive and interesting, send yourself a test email and examine it on your mobile device.
A business email signature is very customizable and can be used for various purposes, including,
Developing brand awareness
Generating leads
Driving more traffic to your online platform and
Establishing a good link between yourself and the company you represent.
Email signature marketing, as you can see, is a genuine thing. When done correctly, it can attract many new readers to your website or blog and develop into a valuable practice for your personal or corporate brand.
Common Professional Email Signature Elements
Apart from the apparent goal of presenting yourself to your email subscribers, work email signatures can serve several purposes. Let's look at some of their most prevalent elements and how to show them properly.
Name in full: You can't have a sign without your full name, after all. Write it near the top of the page so that readers can see who they'll be interacting with right away. To make it stand out of the text, render it bold or raise the font size. If you choose, you can put your preferred pronouns beside your name.
Company name and job title: Company information will give your correspondence more power. When readers receive emails from you for the first time, they can verify your brand name or title to see if it's worth their time. As a result, it's best to provide them with that option as often as possible! Adding inbound links is also a good idea. When email recipients click on them, they can learn more about your company and job. And this activity has the potential to attract some new and valuable website visitors!
Information about how to contact you: Share your contact information, such as your cell or contact numbers, with your email subscribers to make it easier for them to reach you. If the email account you used for this situation is your main account, there's no need to repeat this unless you wish to give them another alternative.
Icons of social media: Social media marketing is one of the simplest and most successful ways of communicating to your subscribers and consumers. So why don't you take advantage of this opportunity to direct your email subscribers to our social media pages and begin actively engaging with them? To boost your engagement, you might include icons and links to your most regularly used social media accounts after your emails, for example. Professionals in advertising, retail, and other client professions might benefit even more from this approach because it can assist them in maintaining their rapport with their clients.
A photograph or the company logo: Want to personalize your email signature more? Then include a pic so that the reader can recognize and recall you. Choose a picture that adheres to your industry's unwritten laws. For example, if you work in finance, you should use a more standard professional photo; however, you can use a less imaginative headshot in the startup world.
For a better work email signature better encourage digital branding experiences, you may include your company logo. Overall, connecting your brand elements with your visitors may significantly increase your organization's exposure, primarily if you conduct business via email frequently.
Call-to-action (CTA): You may also incorporate calls-to-action (CTAs) in your signature if you want to elevate your email game to the next level. These CTAs will differ depending on your company's objectives. You can, for example, highlight your most recent content article or include a URL to your calendar to encourage readers to arrange an appointment with you, such as a demo. Continue to update your CTAs regularly to keep up with your corporate strategy.
Best Examples of Email Signatures
Here are a few examples of how signatures can make a lasting impression.
Straightforward and simple: Keep things simple if you're going to be silly! Your identity, title, organization, and contact information are frequently required for a commercial context. If that's the case, a clear sign like this will suffice.
Putting your social media feeds on display: Add your leading social media URLs in your signature if you want to increase your company's or personal and professional image.
Inviting people to subscribe to emailers: Each person who signs up for a newsletter is a possible prospect or connection. Collect them as soon as possible! It's a good idea to include a newsletter subscribe link in your signature.
Just send an SMS: Sometimes, the simplest solution is the best. A text signature is quite acceptable. It's a simple, mobile-friendly format. Example:
Riverside Water Slides, Ltd. | Joe Otter | Chief Executive Slider
W: riverside slides.
Other Methods to Make Your Email Signature Work
Don't hesitate to use your imagination. Pick a couple of approaches that will work for your business or brand. The idea is to make it simple for the client to engage with your signature rather than bombarding them with hyperlinks and social media icons.
Consider what you want your contacts to do when they see your signature. It could simply be a matter of remembering your identity, title, and organization.
I'd like to connect with you on LinkedIn.
I went to your website.
I'm enjoying your blog.
I'm taking a look at your YouTube channel.
Purchasing a ticket to an event or registering for a webinar
Taking action in response to a particular call to action
To make the ideal concluding statement, keep your signature clear and simple, no matter how you utilize it.
Key Takeaways
First and last names are required in the signature to be valid and unique for every individual.
Affiliation information (such as job title and department) is a must.
Additional contact information like your mobile number is very important.
Icons for social media profiles that can be your picture make it better.
A call-to-action does the job.
Include links for making reservations.
You can also add legal requirements or industry disclaimers.
The email signature should contain a photograph or a logo.
Conclusion
We conclude that a corporate email signature is a useful tool for promoting your brand from the above content. People remember you based on how you close your emails. As a result, key components such as your username, contact information, and corporate information should be included in your signature.
For a lot of businesses, the email signature is almost an afterthought. But that is a huge opportunity missed. Those signatures are an opportunity for you to make it obvious who you are, make it very easy for others to contact you, and provide them a place to go to learn more about you, your company, or a project you're working on.
FAQs
1. What is a good email signature?
A good email signature contains your full name, a photo of yourself, a direct phone number, a hyperlinked website address, and social network symbols with connections to your profiles. 

2. How can someone create the email signature?
Choose New Email.
Select Sign > Signatures from the drop-down menu.
Select New, give the signature a name and then click OK.
Type the sign and style it as desired under Edit signature.
Close the email by selecting OK.
Seeing the signature you generated, go to New Email.
3. What should you put in your email signature?
Both a first and the last name are required.
Department and title.
Both an email address and a phone number are required.
Company name and logo 
Company location 
Official company profiles are linked to social network icons.
Disclaimer
A banner (optional)
4. Is it necessary to include a signature in your email?
Signatures personalize every piece of communication sent out. Your company's identity is developed and maintained through your signature, every time an individual reads an email from you. Don't forget to create a consistent signature format for every employee.

5. What is the significance of an email signature?
Any email signature is a crucial component of your marketing initiatives. It demonstrates your brand's personality, presents the person behind the emails, and offers important contact information.