Marketing
The Meme-ification of Instagram: Learn How To Use Memes For Marketing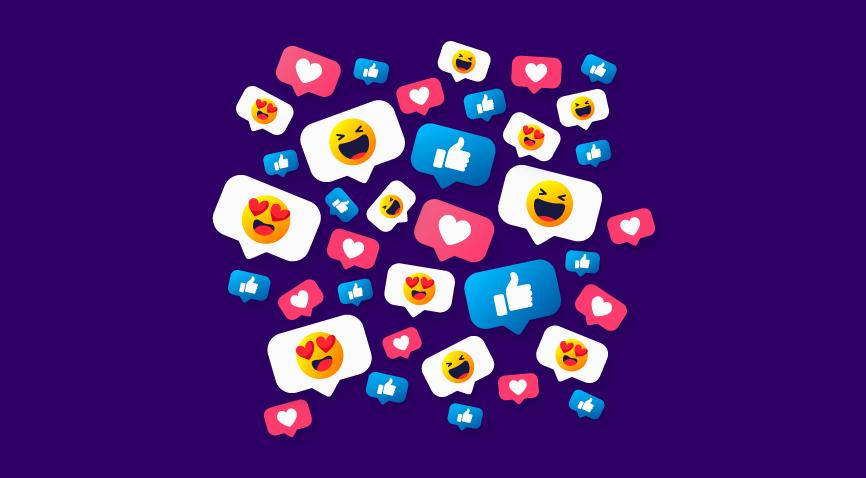 Table Of Contents
Introduction
How Do Memes Work on Instagram
Why are Memes Relatively Engaging
How are Memes Used for Business
The Memefication of Instagram
Key Takeaways
FAQs
Memes are pieces of texts, images, and videos that spread within the social fabric of the internet through social media. They can be humorous or relatable posts that people find entertaining and share amongst their contacts. Memes usually go viral within a short amount of time. They have become very popular recently because of their capability to attract and entertain. These properties of memes have made marketers use them for marketing.
According to The Nyu Dispatch, traditional marketing graphics have 5% engagement, while memes can yield 60% organic engagement with ten times higher reach.
How Do Memes Work on Instagram
Memes catch the attention of users, especially the younger generation. Almost 38% of young adults follow meme accounts on social media, says YPulse. They are designed and planned in such a way that they contain humor as well as information regarding a particular subject, be it a product or service or anything you are dealing with. Creating content or posts on Instagram on a trending subject can gain a lot of traction. Tons of pages on Instagram create memes and have millions of followers. People find such posts funny and share them with their close ones, which in turn share them with their friends, and this cycle goes on like an endless loop.
Why are Memes Relatively Engaging
Memes help brands feel currently equipped and trendy. People love them, and companies want their customers to be happy; that is why it goes both ways. Hopping on to trends reflects on the company's reputation, and customers are naturally attracted to them. Followers with good meme knowledge share it with their mates, and thus the engagement begins.
How are Memes Used for Business
Memes are very expressive and can convey a message through just a picture and a line. They have become a fun way to promote ideas or products because of their engagement power. Memes are a fun and clever way to communicate with your audience without letting them lose interest in your brand. Many businesses have been using the idea of mummification recently because it is a great way to grab the attention of the youth. It also instantly makes your brand more interesting.
The Memeification of Instagram: How to Use Memes for Marketing
Today, almost every business, old or new, is on social media to reach its target customers. Brands need an easy way to reach a large group of people in a short period of time. They also want their audiences to be curious about what they are offering.
Following meme trends on Instagram is one of the best and easiest ways to introduce and promote your brand. If you are already in the field of marketing, then you are probably aware of memes and have good knowledge about them. Let us take a look at a few brands that are embracing meme marketing techniques on Instagram:
1. Glossier
This is a popular skincare and beauty products brand known for its cult classics. The brand reposts user-generated content (UGC) through its Instagram page. It helps to promote new products that their followers use in real life.
The brand has been using memes consistently across its Instagram account and has effectively taken social media ownership within the beauty industry. The main focus of Glossier is on its community above everything else, and it continues to engage with its followers via its Instagram account regularly. They feature products in posts and stories whenever they can to promote a sense of community around Glossier.
2. BarkBox
This brand provides a monthly subscription service that provides boxes with dog toys, treats, and chews. Their Instagram page is mostly memes revolving around trending topics but with a cute or funny dog at the center of it all.
The above image is an example of how BarkBox's Instagram page posted a meme referencing the Batman comic where a dog is asking for help.
3. Bugles
This is a crispy corn chips brand produced by General Mills and Tom's Snacks. It regularly posts memes and slips in a few bulges in the image as their meme advertising strategy. They market their product very cleverly by using pictures of cute pets and babies to gain customers' attention and affection. They connect with their followers through their page that focuses particularly on memes highlighting their product.
4. Very UK
Very is a British online retailer selling products from high fashion brands like Ralph Lauren, Nike, and more. Very uses memes very often to connect with its followers and keep them there.
5. Ritual
This is an online retailer that sells multivitamins and nutritional supplements specifically for women. They use meme templates from popular shows and slip their products into the image, making the messaging more appealing. They also use cute pictures of pets to attract customers and post them with cute captions.
The brand Ritual created this meme referencing the Friends TV series to showcase their product and how it can help customers.
6. The Beard Club
This brand is a beard supplement provider that focuses specifically on bearded males. The Beard Club creates memes and content that is very relatable, and their whole Instagram page looks a lot of fun.
7. Hims
This brand provides products that protect your skin, prevent hair loss, prevent erectile dysfunction, and help you sleep better. They post many memes on their Instagram page and are good at reposting tweets relevant to their brand message. The health problems they treat have a lot of meat to talk about. The brand uses fun memes to connect to its consumers.
8. Epic Reads
This is a digital community designed to connect readers with HarperTeen authors and books. The brand posts interesting memes that only the readers can relate to and which intrigues others to read their books.
9. Slim Jim
This is an American snacks brand whose Instagram account is filled with nothing but memes. The brand focuses mainly on its branded hashtags and communities, and they boast a whopping 1.3 million followers. It is fun to look at their page and go through the memes because of the different ways they use to represent their snacks.
10. Chipotle
The brand Chipotle is an American restaurant chain. This chain serves Mexican-inspired food. Chipotle is very creative in whatever they do, from their TikTok videos to Instagram meme posts.
Chipotle had posted this meme during Halloween of 2021 to attract their followers to order 'BOORITO' from them.
Key Takeaways
Source memes from tweets: Twitter is a great place to find information about the latest memes and repurpose content for Instagram.
Check top Instagram meme accounts: This is the best way to go about it if you want to post content for your brand and include it in popular memes.
Relate the meme to the product: Simply slipping in your product in a meme will not mean anything to potential customers. You need to tie the product to the meme and make it look pretty meaningful because it attracts people.
Don't overuse a concept: Doing this will bring down the excitement of your memes. Search different memes every time and try out different concepts.
Make the best use of this strategy: Recently, almost every brand has created an Instagram account to promote their product, and they use memes to attract followers quickly. It has become a competition, and you need to be as creative and consistent as possible in this race.
Conclusion
The meme-ification of Instagram has been very useful for brands to introduce and promote their products to customers. It has also helped brands help customers understand their products better. It has simply become an easy and efficient strategy to reach people in a friendly manner and catch their attention.
FAQs
1. How do you advertise with memes?
Firstly, you need to know your audience, their likes and preferences, and whether they will be able to understand the meme. Secondly, you need to be original and unique; otherwise, you will just be another brand posting a meme because everyone else is doing it. Take your time to understand your audience and try getting their responses.
2. How can social media improve marketing?
Social media has a lot of scope for furthering your business. With the use of social media, you can reach a wider audience in a shorter period. Use friendly images that are not offensive to anyone; use live videos to talk to your followers and let them know about your product and what you are offering.
3. How to attract customers on Instagram?
Engage with your audience by being consistent in what you are doing, be it posting and going live regularly. Your caption is very important for attracting users because it gives brief information about your product. Casually advertise your product or service and be authentic; this gives customers an affirmation that they are dealing with someone they trust, and they can refer others to you.
4. What are the benefits of memes?
Memes are free to make and are easy to create. They are also clever and attractive and help establish an emotional connection with the audience. 
5. How to use meme marketing?
One does not need any resources to learn how to use memes for marketing. You just need your device, and social media account to get started. Start by searching for trending topics used in memes regularly and try to relate them to your brand or product. Your meme needs to be clever and humorous to gain the attention of users