Marketing
10 Brands That Excel In Localization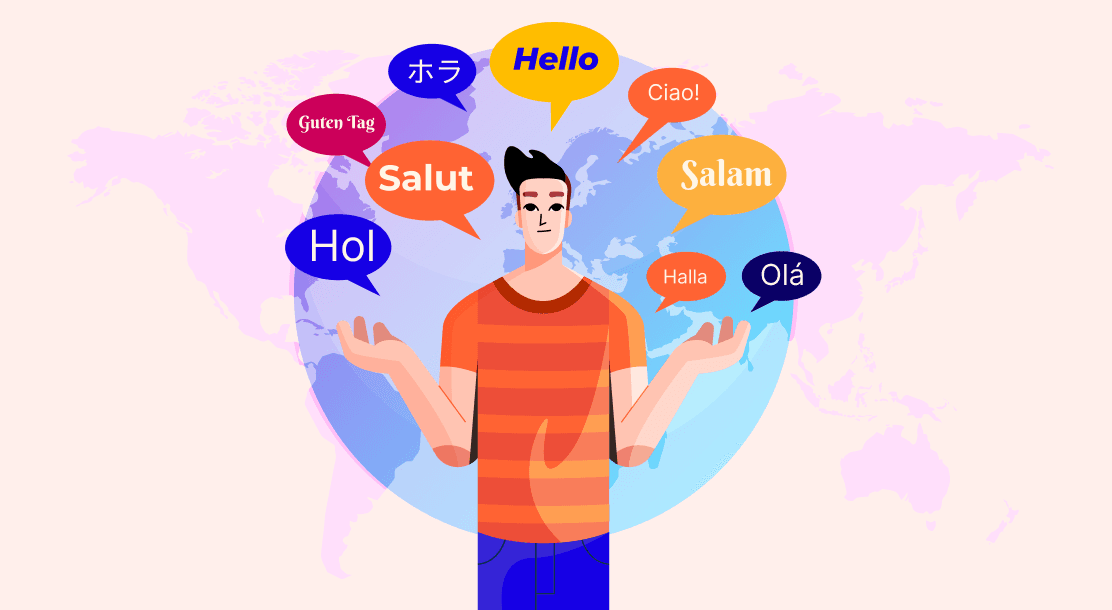 Localization has come a long way to include people from 190 countries with various dialects. The trend of adapting content or products to a specific region started in the 1980s when American software companies began selling their software in other countries.
A one-size-fits-all marketing approach simply won't suffice if you have to appeal to the more refined taste of today's consumers, especially if your brand has plans to expand into new territory. That's why an increasing number of brands are instead opting to tailor their campaigns to their target markets to suit those customers' needs. In other words, they are "thinking globally, and acting locally." By doing so, they can provide a much more personalized experience that is much more likely to resonate with consumers on a deeper level.
Localization is a key marketing strategy for companies that want to enter new markets. It typically includes translating copy into the local language and creating marketing materials that consider regional customs, dialects, and values. This is important because studies show that 75% of consumers prefer to buy products in their native language. In addition, 86% of localized marketing campaigns have outperformed English-only versions.
Now, brands not only translate their content into different languages but also create content specific to the likes and tastes of a particular region. For example, Coca-Cola, Microsoft, and Nike all have successful localization strategies.
10 Brands That Use Localization Successfully
1. Airbnb
Since Airbnb is a vacation rental marketplace, hyperlocalized content is critical in reaching the local audience. The business has seen unprecedented growth in a short period. Airbnb has amassed 1.5 million listings in 34,000 cities in less than a decade. And this success is mainly due to the company's commitment to localization.
Airbnb's wide global presence has required the platform to be translated into dozens of languages – more than 26, in fact. Moreover, the brand has created targeted content marketing strategies for specific markets worldwide. This content takes many different forms, from Airbnb magazine (available in print and online) to city guidebooks, social campaigns, and even localized experiences for tourists. By offering such a variety of tailored content, Airbnb has been able to appeal to an ever-growing base of hosts and travelers.
User-generated content translated into Spanish on Airbnb © Airbnb: Source
2. HDFC Bank
In an interview with Alok Juneja, Business Head of Language and Translations at Pepper Content, Jahid Ahmed, Vice President and Head of Digital, Content, and Social Media Marketing at HDFC, says, "The basic nuance of creating a business is to go local."
When it comes to finances, individuals cannot afford to opt for services they do not understand. This makes localization a critical step for BFSI brands to tap into the local market and prevent missing out on opportunities due to miscommunication, misinterpretation, and lack of comprehension.
HDFC is one of India's largest banking and financial services companies. It aims at leveraging the power of content for localization and follows the approach of "not one source fits all." According to Jahid, their localization attempts are channeled into treating each geography individually and targeting them through advertisements, communication, or customer outreach. He also mentioned that a localized conversational tone could be beneficial for discoverability.
3. Netflix
According to Statista, as of the second quarter of 2022, Netflix has around 220.67 million paid subscribers worldwide in 190 countries. This is an incredible feat considering that the streaming service was only in 50 countries as recently as 2015.
Since Netflix was growing and was known for its ambitious push toward global expansion, the company undertook a localization program to curate local-language programming and content for customers in each country. That included rolling out programming with localized subtitles, local languages for its user interface, and dubbing to existing programs.
"We think of subtitles and dubs as enabling access to the story, and so our goal is to use creative intent to create culturally relevant and resonant translations for the content so that it has a wide global appeal."
Denny Sheehan, Director of Content Localisation and Quality Control at Netflix (Source)
Currently, Netflix is producing original content in 17 different markets, and 45% of the total library Netflix has in the United States consists of foreign-language titles.
4. Dunzo
Dunzo is a hyperlocal supply management company that is expanding its services to include urban spaces. To do this, it uses graphic designers as well as real-life images. Dunzo's USP is to capture the city's pulse and describes how it wants to make a part of people's lives.
Dunzo uses its social media content in a way relatable to locals. The communication is often in Hinglish or any local language mixed with English. This gives Dunzo a clear advantage of being more relatable and relevant to the local audience in a particular geography.
5. Slack
Slack is a communication app for simpler inter and intra-team communications. It is now available in several languages after the company decided on localization to better connect with users in other countries.
Previously, Slack had only been available in English even though many countries – such as India, Germany, France, and Japan – primarily conduct business in their regional languages. By expanding its language options, Slack hopes to increase its user base by making its app more accessible to users around the world.
In an official blog, Slack's Localization Manager said, "Localization builds trust with our customers in a language that they understand, with cultural references that are familiar to them."
Slack is known for its clever comments, stories, and references to familiar local expressions. It is incredibly considerate about these things as it helps them build trust with users worldwide.
6. Zomato
Zomato uses localization to ensure hyper-personalized marketing is done right. Being a food delivery app, its nature is to cater to geography, which makes it highly relevant for Zomato to talk to its customers in their native language.
Zomato understands the importance of being hyper-local, and they've made it a key part of their marketing strategy.
If you receive a notification from Zomato in your native language, it's not because they've sent the same message to everyone on their list. It's because they know you're from the same area, and you'll appreciate that they're specifically catering to you. The team at Zomato is well aware of how impactful this can be, which is why hyper-local marketing is such a significant part of their strategy.
7. Amul
Amul is one of India's most popular dairy companies, having spearheaded the country's "White Revolution" back in the day. Although the company was founded way back in 1946, it has kept up with the times in terms of its approach, visual design, and overall tone.
What started as just a simple mascot has become one of the country's leading social commentators, weighing in on current political and cultural issues with a healthy dose of humor.
With its consistency in wit and humor, Amul effectively uses local languages to integrate with their iconic banners and add, resulting in the added flavor of personalization. This is one of the reasons Amul strikes a chord with its customers.
8. ShareChat
ShareChat is an Indian-grown social media app that was launched in 2015. The social network has more than 35 million monthly active users and could be India's next Unicorn startup.
ShareChat is brilliant in its simplicity and smart localization. The app is available in 14 official Indian languages, which directly taps into the market of mobile users who can't or prefer not to use the more dominanting English.
9. Paytm
India's leading e-payment system, Paytm is currently worth $10 billion. Paytm started by allowing users to pay their mobile bills but has since expanded to include other utility bills, the railway, Uber, and ticketing for events and flights. In 2017, Paytm launched Paytm Mall, a business-to-consumer platform that is still a work in progress compared to other established players.
However, there is more to Paytm's success than its variety of services. The fact that it is available in 11 Indian languages and approved by the Reserve Bank of India makes it accessible and safe to use for millions of Indians.
10. Tinder
Tinder has quickly become a worldwide phenomenon and is currently used in 90 countries across 56 languages. With an estimated 120 million visits, the company has decided to keep the app's design consistent in all languages. This means that the images and page layout will remain the same, with only the text being translated into various languages.
Conclusion
Localization is the next step in the current trend of hyper-personalization, especially in product delivery and marketing. Many brands have already begun their journeys and are seeing great results.
Want to know how you can localize your brand? Try Pepper Content