Marketing
9 Key Strategies To Increase Twitter Reach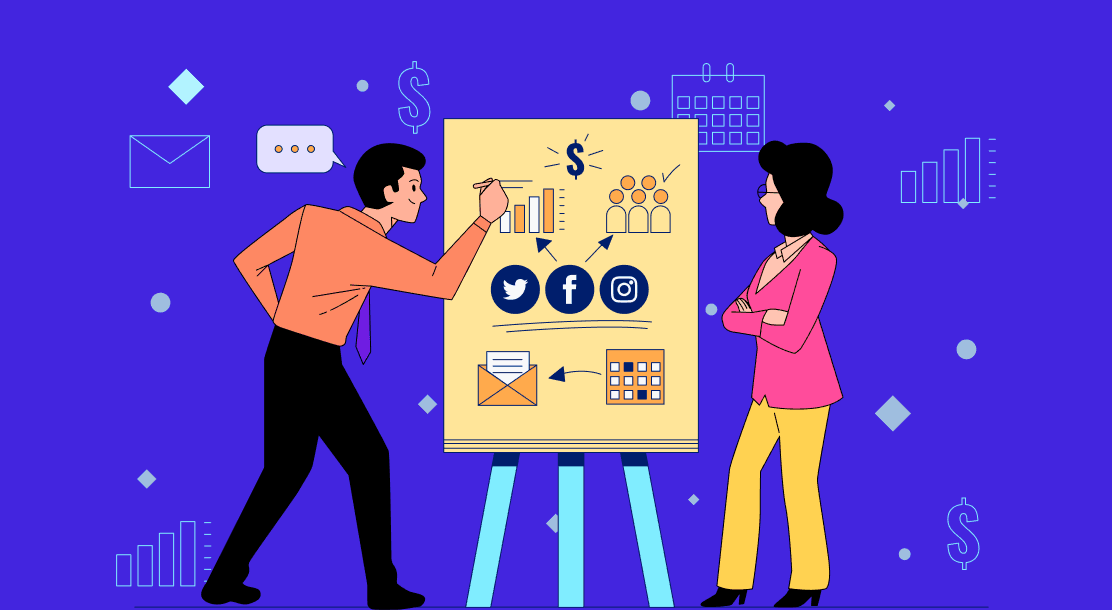 Twitter is a powerful tool to help you achieve your marketing targets. Find out more about why and how to increase Twitter reach.
Twitter, after Facebook, is the next social media giant in terms of users and popularity. This microblogging platform empowers users to write and share posts. Twitter is famous because it is short, crisp, and to the point making it the perfect marketing tool for building brands.
Twitter has progressed from a platform for sharing personal views into a high-octane marketing platform. Twitter allows brands to interact in real time with their audience. However, using it as a successful marketing tool requires strategic planning and intentionality to stand out and keep your audience engaged.
If used strategically, Twitter helps generate new leads, build relationships with existing customers, and provide outstanding customer service. This is why increasing Twitter reach is crucial for the success of your social media.
If you want to improve your Twitter reach, start by building a healthy Twitter presence, which will translate to high reach. In this article, let's discuss why to increase Twitter reach and how to increase reach on Twitter for your brand in detail.
Twitter Reach: Why It Matters
As per Statista, Twitter is being used as a digital marketing tool by 67% of B2B businesses. Being a popular social media platform, Twitter is used by many brands to connect with their audience.
Because it creates two-way communication, Twitter closes the gap between brands and consumers. Some even consider Twitter the easiest form of customer service as all the brands need to do is reply. 77% of Twitter users respect a brand if they receive a response to their tweet. Increasing reach on Twitter has innumerable advantages for your business.
Reach a larger audience: As Twitter has a huge base of users, brands can convert these users into customers. Using hashtags, you can increase Twitter reach by focusing on a particular location or customer group.
Quick customer interaction: Twitter permits two-way communication that, in turn, helps you with customer service. It can also be used for collecting valuable customer feedback.
Create brand identity: With relevant tweets and communication, you can create a positive identity and business appeal for your brand.
Cost-effective: Starting a Twitter account is free of cost. However, there are also paid services like advertisement space which can help businesses increase Twitter's reach organically.
As Twitter is a part of the marketing strategy for most businesses, let's dig deeper into some key strategies on how to increase reach on Twitter and hold on to your customer's attention.
9 Key Strategies For Increasing Reach On Twitter
1. Share useful and relevant content
If you are keen to understand how to improve Twitter reach and increase your follower base, it is important to ensure that your content adds value and appeals to your audience. By leveraging Twitter Analytics, you can better understand what appeals to your audience best. Twitter is not a one-sided broadcast medium. It is a platform for interaction with users. Reply to customer queries and ask questions relevant to your industry or business.
2. Post visual content
As they say, a picture is equivalent to 1000 words. This fact becomes more critical, especially where you have limitations on characters to work with. An informative tweet complemented with an infographic or photo helps capture attention and holds attention. GIFs, as per data, provide 55% increased engagement. Creating a Twitter video can be time-consuming and costly, but it creates the maximum effect. However, make sure your images and videos are optimized for mobile users.
3. Tweet consistently
A calendar for your social media posts helps you in planning. It is especially critical to have timely tweets for specific days like National Doughnut Day, International Women's Day, etc. You don't have to sit and manually tweet at a particular time; use the various tools available to schedule your tweets in advance. The more you tweet, the more your chances are to increase your reach on Twitter.
4. Make connections
Twitter is all about interacting with others. It is not only about posting a tweet but engaging with the community. If you are curious about how to increase Twitter's reach, follow industry leaders, retweet influencers, and reply to comments. All this will help you increase your Twitter reach and build engagement. Engaging micro-influencers to promote your brand can also help you expand your audiences.
5. Tweet Timing
The time of posting a tweet is as important as the content of the tweet. Based on Twitter analytics, choose the most optimal time for sharing updates for maximum engagement.
According to Wiselytics, the half-life of a tweet is 24 minutes; thus, posting at the right time is critical to increasing Twitter reach. You can choose the most appropriate time to share your updates based on the audience's activity.
6. Utilize Twitter ads
Paid ads on Twitter are another great way to increase Twitter's reach more directly. Promoted Tweets that come with a monthly payment help users discover your brand. Promoted Tweets are marked for users to know that they are paid ads. Like any other organic content, you can discuss and interact with promoted Tweets.
7. Using the hashtag
If you are wondering how to increase reach on Twitter, use hashtags. Twitter gave birth to hashtags, and to date, they are an invaluable tool that boosts engagement on the platform. That said, it is important to find and use the right hashtags. Only use hashtags that make sense for your brand and post. You can also create a unique branded hashtag for your business. However, don't overdo it; restrict each tweet to one to two hashtags.
8. Add call-to-action
If you want to enjoy engaged Twitter users, use A CTA. Tell the audience what you expect from them. Some common CTAs that can boost your engagement and increase reach on Twitter are Help, Please Follow, and Retweet.
9. Set measurable Twitter goals
The marketing strategy should include clear, measurable goals that keep the tactics on track. These goals can include building engagement to increase Twitter reach, generating leads, increasing website traffic, providing exceptional customer service, and networking with industry leaders. After setting the goals, the next step is analyzing the metrics and tweaking the strategy if needed.
Twitter is considered an effective marketing tool for social media. Customers look forward to great content and stories from brands and businesses, hoping to discover something new. Twitter helps reach the right audience and amplifies the relevant message using keywords and hashtags.
For potential customers to trust your brand and help you increase reach on Twitter, plan your content well, publish content regularly, and engage with your audience. If used effectively, this social media management tool opens your brand to a broader audience and provides you with an opportunity.
Learning how to increase Twitter reach organically might seem daunting, but by following some basic guidelines, you can leave your mark. All you need for better brand presence is a distinct voice and engagement in relevant topics for discussion.
FAQs
1. Do I need anything extra to use Twitter?
All you need is a data connection. Create your own Twitter account and start tweeting from your laptop or even your mobile phone.

2. What is a Retweet? 
Re-posting a Tweet is known as retweeting. This feature helps you share an interesting Tweet, either your own or that of others, with all of your followers.

3. Is Twitter a good medium for marketing?
Twitter is a recommended environment to meet up with new customers. This platform is getting all the attention of marketers of reputed brands nowadays.

4. What is meant by the Twitter 5000 rule?
Each Twitter account can further follow up to 5K accounts. Once that number is achieved, you must increase your follower list to follow additional accounts. 

5. Why is Twitter unique?
Users on Twitter can join real-time conversations, which makes it unique. It connects instantaneously with its users. It has become the place to be today.