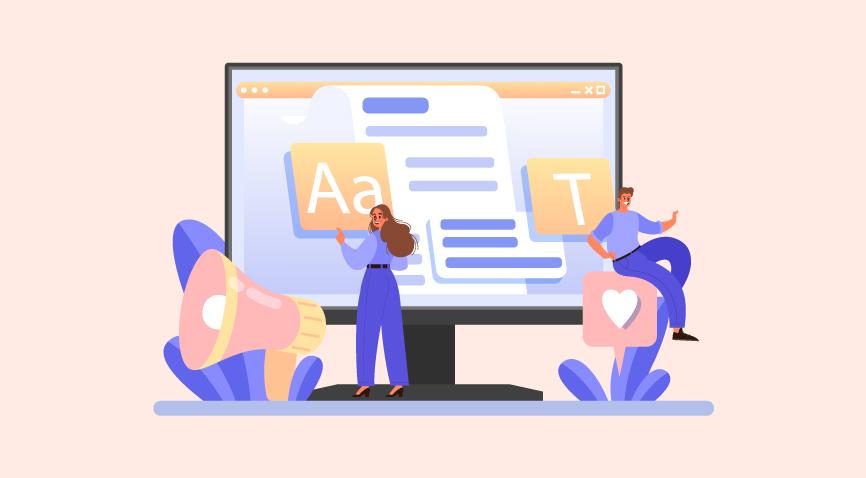 Today, more copywriters are leaning toward freelance jobs than full-time ones. Here are some helpful tips for finding the best freelance copywriting jobs.
Copywriting, over time, has garnered a sacred place among top job choices. You may be an experienced copywriter, but keeping up with the cutthroat competition is tough. This is especially challenging in a freelance environment.
You may have worked full-time and are now looking to take up freelance work. Before taking things to the next level, understand how the freelance game works and what skills you would require to get freelance copywriting jobs. Here are some tips to help you find freelance copywriting jobs.
Tips to Find Freelance Copywriting Jobs
Copywriting may come easily to you, but the right kind of traffic is what you need for further expansion. To help you with the same, here are some tips that could help you find your destined success in freelance copywriting.
1. Scour online platforms
Job markets are known to be demanding of writing skills. It's a relatively complex and diverse arena of opportunities. However, don't confuse the roles and responsibilities of a copywriter when it comes to your search.
You must look for authentic and trustworthy names when working in this area. Things to consider before choosing an online platform can include:
Social proof (how many writers already rely on it?)
Track record (do they pay the members on time?)
Quality of opportunities (can you get top-notch copywriting gigs?)
One of the premium content companies currently ruling the market is Pepper Content, offering content jobs with an array of copywriters already working hassle-free.
2. Check job boards
Job boards may sound like an archaic option to look for jobs. But, they are still trustworthy and pretty functional. You get good freelance copywriting jobs and recruitment essentials listed in one place. All you need to do is skim through the list.
3. Consider word-of-mouth publicity
Word of mouth is still the best way to reach out to the clientele you have been trying to land. Now, picking a suitable client base requires patience and research work. Consider some critical factors like their area of work, requirements, deadlines, company policies, etc. Ensure you are rewarded for the time and effort you put in as a quality freelance writer.
4. Update your profile
Updating your profile is a must when trying to find freelance copywriting jobs online. Clients consider your up-to-date website and account like LinkedIn and Twitter. So, to prove your efficiency, start by being social media savvy with good infographics and crisp and informative content.
5. Build a strong referral network
Keeping in touch with your old clients is the best way to get more projects and good traffic. Use your existing client base to meet new people and upscale your opportunities. You can win both trust and a reputed name in the market as well.
6. Include testimonials
A job well done never goes in vain. So, keep official tabs on referrals and employ them to monetize your old, perfectly-executed assignments. Posting testimonials of your previous clients gather the right kind of traffic you want and need, giving you an upper hand over the competition.
7. Get listed in online directories
Several online directories log names of known and trustworthy content creators. Registering yourself is an excellent idea to get more clients. Numerous companies won't bother looking for individual names and copywriters but pick out the registries with an entire list. Keep updated with the list since they are ever-changing.
8. Build a strong social media presence
Instagram, Facebook, Twitter, and other numerous virtual sites are no longer for recreation only. Today, they all are functional as a strategic pathway to promote brands and businesses.
As a copywriter, you must keep a steady, promotional, engaging presence there. Engage with your audience, encourage the support and assess the feedback. Soon you will master the skill of navigating through this, and the results will be very apparent.
How Pepper Content Can Help You Find Freelance Copywriting Jobs
One of the best and most effective tips we can offer is to sign up as a creator for Pepper Content. As we mentioned earlier, Pepper Content already boasts not hundreds but thousands of talented freelance writers. Our pool of copywriting experts receive consistent work and timely payments making the freelance process much smoother. We recommend signing up to become a freelance copywriter with Pepper Content immediately!
Finding Freelance Copywriting Jobs With Ease
You can do many things to get work as a freelance copywriting professional. Ensure that you have an updated portfolio and are updated on the latest new online content portals.
Keep brushing up on your copywriting skills, marketing knowledge, and networking skills to get the maximum work possible.
FAQs
1. Is it safe to find freelance copywriting jobs online?
Yes, copywriting jobs online is both safe and trustworthy. Since everything is transparent and available on the Internet, you can easily run a quick background check for extra security. Trusted websites like Pepper Content provide easy access to such jobs.
2. Are freelance copywriting jobs demanding and time-consuming?
No. As the job is a freelance opportunity, your work hours depend on your timetable and specifications. You can pick your clients as per your comfort and proceed with them. 
3. Can we ask our old clients for written referrals?
Yes, written referrals are much more effective than word of mouth. A written proof speaks of your efforts and is a testimony that you've worked with the client in the past. 

4. Is content writing similar to copywriting?
Copywriting is more specific and client-oriented. Content writing, on the other hand, covers everything coming under the umbrella term content.