Freelancing 101
Why Freelance Content Creators Need To Stop Writing Only Blog Posts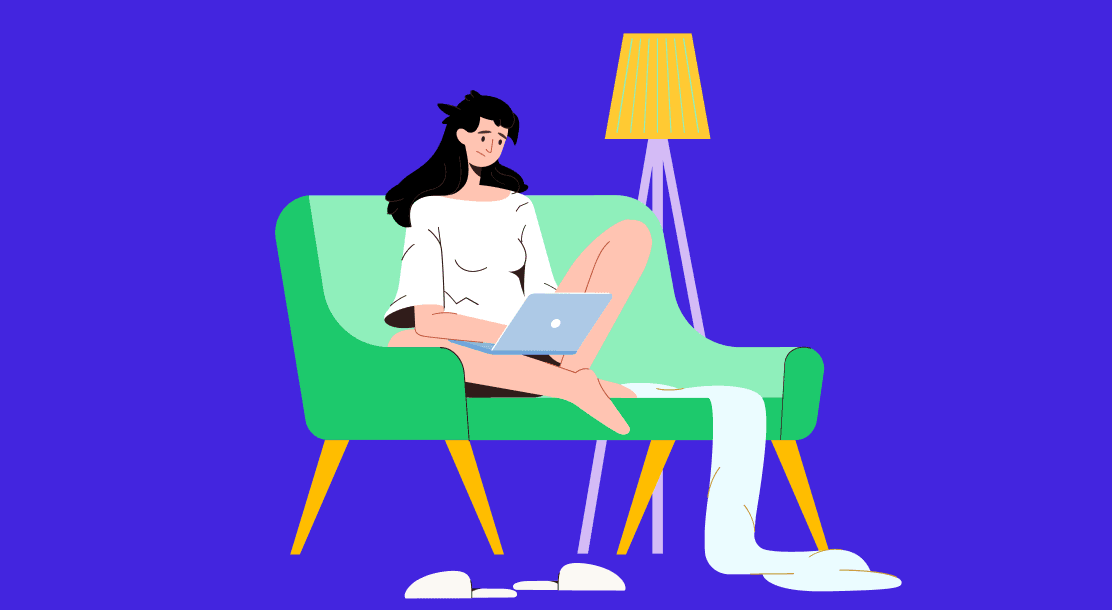 This blog focuses on why freelance content creators need to move away from creating only blog content.
Content is king. This holds even in today's digital world.
Digital marketers and businesses now rely on content in any form to promote their services, market their products and position themselves in the market. Both professionals working for an organization and freelance content creators have been curating content to deliver.
Some of the written content ideas like social media posts captions, website content, ad copies, blogs for businesses, guest posts, and articles are some of the written content ideas that help freelance content writers churn ideas and come up with fresh new takes on the subject through their content medium.
What has stayed prominent since the emergence of the digital ecosystem is the relevance of blog posts. Blogs not only create a separate section on our website but also become a portal where web visitors can read and know more about the brand, business, service, and product. Blogs not only add value to the website from a search engine perspective but also act as a reflection of what we wish to convey.
But with each opportunity comes saturation. Blog posts alone cannot be ideal for communicating with the target audience.
Why Freelance Digital Content Creators Need Only Write Blogs
1. Limits creativity
Blogs are one of the best ways to reach out to your target audience, but not the only way. Content can be marketed and consumed in other forms and through other forums. When a freelance digital content creator sticks to only blog writing, it offers a glimpse of their overall work profile to a blog writer or just someone who can curate good blog content.
Freelancers usually miss out on opportunities that help them get better. The means to communicate also remains more or less the same as blogs tend to cater to a specific niche of audiences, thus lacking end-to-end creativity.
2. Exhaustive market
We have been hearing about blogs for a very long time. Blogs have been a boon to web visitors and search engines, and blog writing as a service has added new and budding freelance writers that now business marketers and clients can choose from. With peaking competition and not many topics to write on, blog posts tend to get repetitive. And freelance digital creators are left with no option but to churn out variations of the content only to get resurfaced every year.
3. Fair pay is rare
Freelancers are heavily dependent on their commercials from clients and business marketers. The scenario is slightly better for part-time freelancers. When a freelance content creator offers their service and prices it to fair value, the commercials are questioned and more often considered an "option" as clients tend to research well before getting the freelance content writer on board.
Freelance content creation is a competition that seems unfair by the day. You could be the best in your domain, but someone out there could steal your slice of cake by just adjusting their commercials.
4. Limits positioning
You would have to set yourself up as someone digital businesses and marketers look up to when it comes to content and keep upgrading and updating yourself as and when required. When a freelance content writer restricts their talent to merely writing blogs, the positioning of the freelancer is that of a blog writer rather than a content creator. Now mind you, both terms have unique images—one that is an ace at blog writing and another that comes up with creative and fresh content.
So red pill or blue pill, Neo?
5. Limits growth
Have a vision and track your growth. Improve your content-creating skills, and you will get better than your competition when it comes to churning out SEO-friendly and engaging content that drives more traffic and gets more traction. Of course, go for blog writing, but don't just restrict yourself to it because you will be limiting your growth.
What Freelance Content Creators Can Do
1. Explore social media
Social media has and will be what will save us from awkward family gatherings, help introverts socialize outdoors, and continue to engage with new-age internet users and millennials. Writing social media posts, collaborating with brands to promote their products, coming up with ideas, and pinning them down to help businesses grow in the digital arena is where a freelance content creator can ace.
2. Instagram: The current "addiction"
Freelance Instagram content creators have been on a roll. From writing content as captions to getting featured and even increasing their social media presence, Instagram has helped freelance content creators in several ways.
3. Article writing
Articles can never go wrong. You can promote your content on top article posting sites and forums and get the exposure a blog post cannot guarantee. Businesses need articles as they get featured and position brands engagingly and ahead of the curve. Articles are a fresh take on users and readers without limiting creativity.
4. Guest writing
Guest write on the client's forum, be it their website or an article they wish to get published. It will create a good reputation for you as a freelance content creator, and your work can remain a part of their brand with or without your name being mentioned. Being the go-to freelance content creator best suits a freelancer when it comes to business.
In Summary
What ultimately sells is content. How you write it, how the reader perceives it, and will it connect with the target audience is what essentially needs to be taken care of.
Blogs hold value and power as a good SEO practice for your brand and digital presence. But one has to think outside the box and be flamboyant and flexible in content marketing in this ever-growing digital space.
FAQs
1. Why are blogs a good option for freelance content creators?
Blogs are a good space to be creative. While they are a good addition to your portfolio, they are also an important outlet for content creators.
2. Why are content creators important?
Freelance content creators write content for businesses to grow. As a result, a well planned content creation strategy and content can result in brands engaging audiences and impacting sales positively.
3. What are the other modes of content writing?
– Web content
– Ad and sales copy
– Social media
– Industry writing
– Journalistic writing
– Creative writing