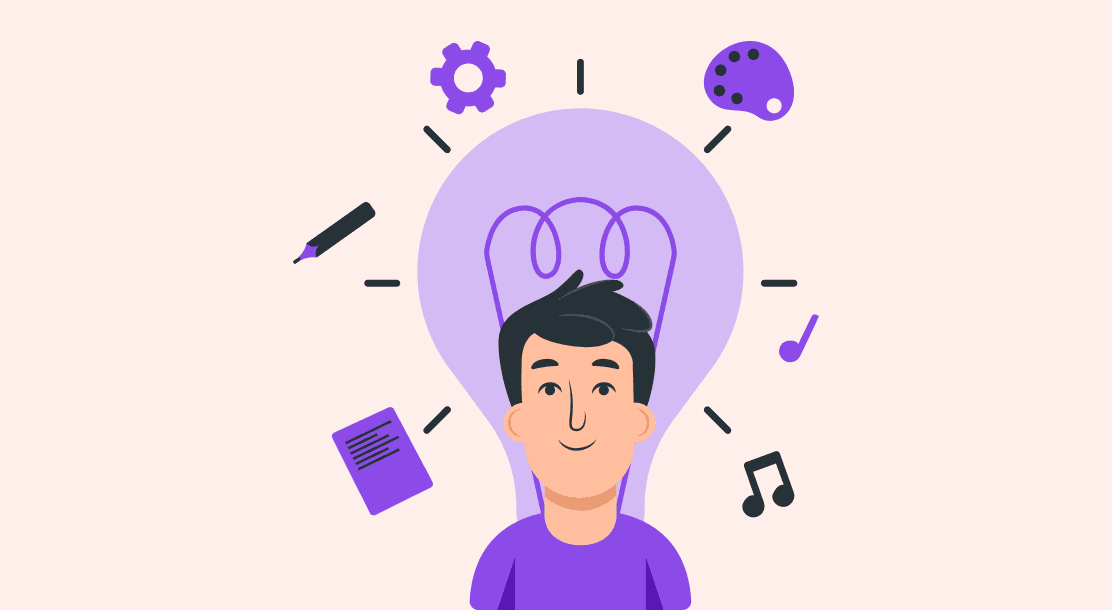 The freelance industry is growing rapidly across India and the world. So, here are 30 statistics that you should refer to as you consider becoming a freelancer.
There is a significant difference between how we worked five years ago and how we do now. Especially over the last two years, the pandemic forced everyone to work from home. Ever since many companies worldwide have started operating on a remote or hybrid basis. Another such revolution has come forth with the rise in freelancing.
Over the last decade, the freelance industry has seen multifold growth. Furthermore, statistics show that freelancers will be more prevalent by 2030.
So, why not leap early on? You could start by taking up freelance projects to earn a side income. And if it works out, like millions of freelancers worldwide, you can consider becoming a full-time part of the freelance industry.
If this doesn't convince you, we are sure that these 30 statistics on the freelance industry sure will. Be it freelancing in IT industry or working on paid gigs in the music industry; this blog gives you insight into everything necessary.
The image above shows the benefits of the freelance industry for both companies and freelancers. Understandably, freelancing will be all the rage shortly.
Freelance Industry Benefits as per Statistics
Here are the top freelance industry statistics that make a difference.
There are 15 million freelancers in India, and the market is growing exponentially.
50% of individuals born in 1995 and later (Gen Z) are in the freelance industry.
In 2020, the freelance industry stood at nearly $1.2 trillion.
An average freelancer in the USA earns $67,164 every year. In India, it is around INR 32K per month.
77% of freelancers agree that technology has proven highly beneficial in finding independent work projects.
Freelancing v/s Working a Full-Time Job
Ever since the pandemic, full-time jobs have become less enticing. The world saw the great resignation and a general reluctance to work on a full-time commitment from offices. Hence, these statistics are food for thought for individuals in the freelance industry.
6. 87% of people with jobs considered freelancing as a viable option in the coming years.
7. 65% of freelancers have said they make more money than in their previous full-time job.
8. 62% of freelancers prefer working remotely to improve their schedules' productivity.
9. 51% of freelancers are reluctant about switching back to their traditional job.
Global Freelance Industry Statistics
Freelancing is taking over the world. These statistics show you how.
10. There are about 1.219 billion freelancers in the world.
11. Freelancers around the world earn $21 an hour on average.
12. The Philippines are the fastest-growing freelancing country, with 208% of year-on-year revenue growth.
13. Nearly 50% of all freelancers offer skilled services.
14. Almost 80% of the workforce will move to a freelancing model by 2030.
15. 36% of total individuals in the freelance industry are full-time freelancers.
Freelance Industry Statistics From the USA
Here are some numbers that show you what the freelance industry is bringing to the table for America.
16. The average freelancer salary in the USA is $23.55 per hour.
17. The revenue of the freelance industry in the USA grew by 22% in a single year.
18. Freelancers in the USA earned nearly $1.2 trillion in 2020.
19. Around 59 million Americans catered to the freelance industry in 2020.
20. 71% of freelancers in the USA state that they prefer freelancing because of the flexible schedule.
Freelancing in Different Industries
Nowadays, even the most unconventional jobs offer the option of freelancing. Many professionals benefit from lawyers, actors, content creators, and physical trainers.
21. A 37-year-old voice actor made $1.5 million on Fiverr.
22. At $255/hour, legal entity structuring is the most expensive service on Upwork.
23. 25-35% of freelancers are gig workers.
Freelance Platform Statistics
Don't underestimate the power of well-established freelancing platforms. While word of mouth gets you projects, signing up on freelance platforms can prove beneficial in the long run.
24. Fiverr's revenue grew by 100% in 2021.
25. Upwork has 145.4 thousand core active clients spending at least $5,000 per year.
26. In 2021, Upwork freelancers earned over $3.3 billion across 10,000 skills in categories.
27. With over 500 corporate clients, including Amazon, Adobe, and Facebook, Pepper Content has raised $4.2 million as a freelancing platform in India.
The Downside of Freelancing, as per Statistics
The freelance industry comes with a small share of downs. Here's what it looks like:
28. 92% of freelancers stated that work-free vacations are not possible for them in a study.
29. Females in the freelance industry earn only 84% of what their male counterparts would.
30. Roughly 36% of the total US workforce is on a freelance model.
With all the crucial statistics, you now have a better understanding of the potential of the freelance industry. The numbers will also help you decide your choice of field and other decisions.
Now, let's talk about the marketplaces you must explore as a freelancer. If you are not already active on these, we suggest you make a profile and start getting work opportunities.
8 Best Freelance Industry Marketplaces to Try
One of the benefits of freelancing is that you can work for clients anywhere, globally. Moreover, you are likely to find a freelancing platform for every industry.
For example, Behance is a hit among designers and architects, as it allows you to build a creative portfolio and connect with clients simultaneously.
Platforms like "Do Your Thing" enable you to easily make connections and find collaboration opportunities if you are a content creator. At the same time, Pepper Content is a platform for writers that works on an assignment model.
Here is a list of the top 8 freelance industry marketplaces that you must take a look at as you consider a career as a freelancer:
From content writers to editors and content marketers, Pepper Content hires all individuals in the field of content on a freelance basis.
Upwork is a renowned global marketplace in the freelance industry where freelancers with more than 10,000 different skills find work.
Fiverr is another viral freelance marketplace. It allows listing and applying for small one-off jobs or gigs online. For freelancing in IT industry, Fiverr is a great option.
Chegg India offers homework solutions and is thus a popular marketplace in the academic industry.
Behance lets you showcase your design portfolio. The features of allowing others to follow your work and showing project views increase your chances of finding work on this platform.
Guru is a freelance marketplace based out of the USA. Freelancers with varied skills can find work here.
Do Your Thng is a company dedicated to content creators. If you are an influencer or just starting content creation, you will find work and collaboration opportunities on this underrated platform. Moreover, this app might be helpful if you wish to freelance in film industry.
Truelancer is one more freelance industry portal to find projects online. Everyone benefits from freelancing on this portal, from developers to SEO experts and marketers.
Utilizing These Stats to Your Benefit
Now that you have a fair understanding of how the freelance industry works with all these stats, you are set to take your first steps. You can begin by taking up a handful of freelance projects using the abovementioned platforms. Then, as you grow, keep updating your portfolio, approach to work, and rates.
FAQs
1. How big is the freelance industry today?
A few years ago, in 2018, the market size of global freelance platforms was $2.35 billion. And by the end of 2025, the market size of the worldwide freelance industry is all set to reach $6.7 billion, as per trusted reports. Moreover, the compound annual growth rate (CAGR) of the same is said to be 15.3% in the 8-year timeframe.
2. What is freelancing in IT industry like?
The IT industry is one of the most sought-after industries in India and the world. So, freelance website developers and programmers have an excellent opportunity to set up their base and start freelancing in IT industry.
Start-ups and small businesses are the most accessible clients for IT fanatics. Even MNCs like Google work heavily with freelancers, including IT specialists.
3. How can I freelance in film industry?
To freelance in film industry is not a new practice. The film industry is one of the pioneers when it comes to freelancing. Because everyone from the Director's PA to producers, artists, and filmmakers only work on a project basis. To freelance in film industry, you will need a strong portfolio, a confident personality, and exceptional skills.