Freelancing 101
10 Factors Freelance Writers Must Consider Before Taking On New Work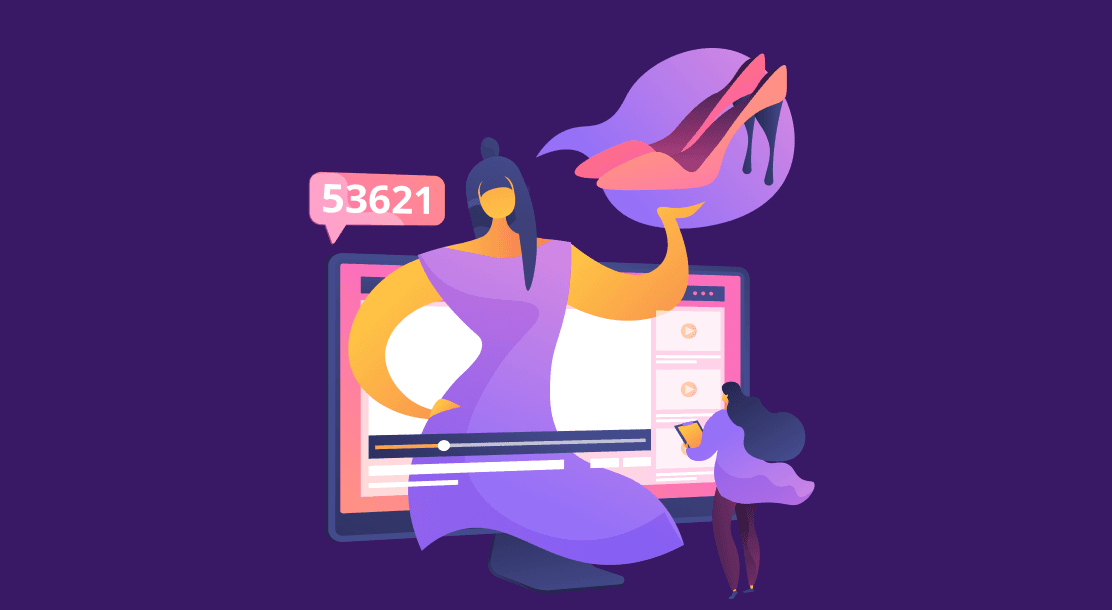 It is difficult to find good writers. However, being a good writer is relatively easier. Here are some tips to be a good freelance writer while taking up new work.
With the gig economy being one of the most lucrative industries in our current digital-forward world, it is only natural to find freelance writers working hard to make a name for themselves. But what happens most often is freelancers outbid each other to get the contract, and at any cost.
Most often, they suffer because the work may be too much for the amount they've charged; or the client may not seem to be the kind they want to work with. Sometimes freelancer writers also find that the topic they are working on is highly complex and technical and needs more than just a simple treatment.
In such cases, freelancers are left feeling demotivated and clients unhappy.
As a result, it is important for freelance writers to know about certain factors to consider before bidding for or taking up a new project. This blog lists 10 such factors. Read on.
10 Factors Freelance Writers Must Consider Before Taking on New Work
1.
Play to your strengths
As a freelance content writer, you must play to your strengths. Focus on your area of expertise and a topic or industry you like writing about. One way to do this is to analyze your past assignments and see which ones were a joy to work on for you as a writer.
Once you identify your strengths, you should focus on the domain or industry that you are interested in. This will help you emerge as a topical authority in the industry.
2.
Schedule work properly
One of the biggest challenges companies face with freelance writers is that they cannot meet deadlines. You must meet deadlines consistently. This is one of the primary client expectations that can help you stand out from the crowd. If you can schedule work properly and meet the set deadlines regularly, you will emerge as a reliable freelance content writer for the client.
3.
Understand the assignment
Before you say yes to any assignment, make sure you put enough effort into understanding it correctly. It is tempting to say yes to all projects that come your way.
However, it is equally critical to realize that saying yes to all assignments will neither help you nor the client. You should understand the requirements thoroughly before saying yes to the assignment.
4.
Capture important information in the contract
A contract is a valuable document between the freelance writer and the client. You must capture all relevant information in the contract so that both parties are on the same page with expectations and results.
You can include important aspects like how many rounds of revisions are accepted before it is added to the project rate or how you would calculate hours spent in case you are being paid hourly.
5.
Ask pertinent questions
Rather than just settling for the brief you receive from the client, ask the right questions to get more insights into what is expected and how you can do justice to the project. These questions would help you dive deep into the topic being covered in the writing or the project itself.
6.
Communication
A clear communication plan is a crucial aspect for any freelance content writer. This plan covers aspects like how you would share progress and deliverables with the client and how you expect to receive feedback. By setting a clear communication plan, there is an increased chance of establishing a long-term relationship that is mutually beneficial for both parties.
7.
Work-life balance
Another important aspect to consider before applying for freelance writing jobs online is your work-life balance. The last thing you want is to find yourself burnt out a few months down the lane struggling to get back on track. You must keep a strong work-life balance and give equal importance to aspects like health, family, and friends apart from work.
8.
Say no to plagiarism.
You can be running late on deadlines and have already been through the third reminder from the client. But that doesn't mean you are allowed to lift content from someone else's work blatantly.
As a writer, you can be inspired by other people's work, but you cannot plagiarize others' content and present it as your own. Learn to think up your own ideas and write your own content. You will see how seamlessly you evolve as a writer.
9.
Focus on customer delight
This is one of the most understated factors. There's delivering, over-delivering, and delighting. Focus on delighting the customer with your work. If they ask you for an article, give them one of the best versions you could ever write. If you have to create website content, give them ideas on how to place it as well. This will not only ensure that your client looks at you like a professional, but they will also develop trust in you.
10.
Learn to say no
You would think this wouldn't be on the list since it is important to keep finding work and have a healthy roster of clients. But, every professional freelance writer must learn to discern between projects they can and can't take up.
There are several criteria to say no to a potential client. It could be the payment they offer, conditions set for the assignment, or the overall vibe. If you feel you are selling yourself short, it is better to say no right at the outset to avoid burning bridges later. Learn to say no.
In Summary
These are some tips that can help freelance writers while taking up work. One of the most important aspects is that you want to establish yourself as a reliable, talented, and consistent writer capable enough to meet the increasing business content requirements. Whether a part-time or a full-time freelancer, you must work on these tips before taking up new work.
FAQs
1. What makes a good freelance writer?
Consistent delivery, strong communication, and good content quality are the top three skills that make a good freelance content writer.
2. What are three actionable tips for freelance writers to help source clients?
You can follow the following tips to source more clients:
● Learn the skill of cold emailing
● Establish a network with fellow freelance writers
● Learn how to negotiate and get the best price for your efforts
3. How do freelance writers stay organized?
Freelance content writers can use a variety of tools to stay organized. You can use tools like time management, invoicing, communication, and content quality.
4. How do freelance writers get noticed?
You can follow the following tips to get noticed as a freelance content writer:
● Establish a personal brand on social media
● Connect with businesses on LinkedIn and Twitter
● Start a personal website
● Start guest posting
5. How do I practice freelance writing?
Just keep writing.