Marketing
Step-By-Step Guide to Creating an Effective Facebook Marketing Strategy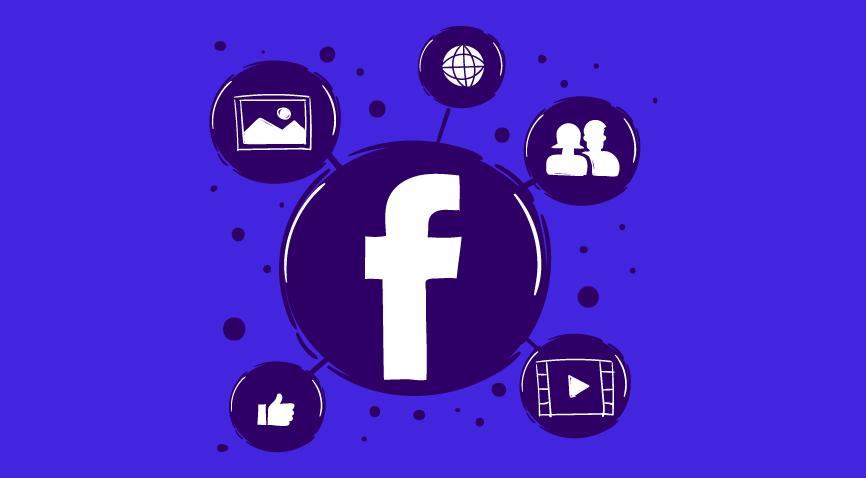 To create an effective Facebook marketing strategy, you should know whom you want to target with your products or services. Here are detailed steps to it.
Facebook marketing strategy can establish the channel of communication you want with your audiences. You may already know that Facebook is the number one social media platform most people use. And if you are looking to create an effective Facebook marketing strategy, you are in the right place.
Every business must have a foolproof Facebook digital marketing strategy that involves adding value and addressing the needs and interests of your brand's target customers. It also includes building your page, interacting with your users, and devising a publishing strategy aligned with the rest of your online content marketing actions.
There is a sea of potential customers that you can reach with Facebook Marketing, but with a larger group, it is more difficult to dissect and find your place within their space.
If you have run out of content ideas, use Peppertype.ai to generate content. It is powered by artificial intelligence and generates entirely accurate results.
So, in this article, we will look at the most effective steps to do Facebook marketing:
5 Steps to Create a Successful Facebook Marketing Strategy in 2022
1. Define your audience
To create an effective Facebook marketing strategy, you should know whom you want to target with your products or services.
For your business, it's all about the quality of content and what your audience should expect from your Facebook business page. Remember that being overly promotional can have its downside.
When you create content or share a reflection, you must keep the audience you address. Think about their problems, needs, and the solutions you can give them.
So, it is necessary that before doing anything, you create a profile of your ideal client. For this, nothing is better than answering these specific questions:
Who are you?
How old are you?
Where do you live?
What do you do professionally?
What difficulties or obstacles do you face on a day-to-day basis?
How do you use Facebook?
When does it connect?
Facebook also gives you insights into the demographics of your page's followers. Take advantage of this resource to get to know them well.
And thanks to Facebook Audience Insights, you can also learn information about the current people on the platform.
Knowing your audience is the first step to doing Facebook marketing.
2. Set your goals
You have to set goals you want to achieve with your Facebook marketing strategies. And we recommend that you set those goals based on fundamental business objectives.
Your goals should focus on actions that ensure real impacts, such as lead generation, increased website conversions, or blog subscriptions.
Henceforth, set more specific and measurable goals. Because if you can't measure the level of achievement, you won't assess the success of those actions.
You can set the objectives based on the SMART methodology in this phase. Deploy it for effective Facebook Marketing.
3. Create a social media plan
Create a content plan for social media, with which you decide how and when you will publish each content piece.
It is not about posting 10 pieces of content in a row. Those kinds of actions are useless. A social media plan is about scheduling posts according to the different lines of content you establish.
In your Facebook marketing strategy, you should strive to experiment with the type and format of the content so that what you offer is attractive to your audience.
Try to balance self-promotion and promotion of your products and services with other content pieces of general interest.
When you promote your business using Facebook, remember that this platform is based on community contribution and building relationships, motivating you to get real and recurring customers.
You can use the 80-20 rule:
80% of what you are posting on Facebook is intended to inform, educate and entertain.
20% should be focused on promoting your business and brand awareness.
4. Execute the plan and contribute
Try to add value to each of the actions you decide on. Help, talk and interact with your audience. As discussed earlier, Facebook marketing strategies build relationships and share your knowledge with others. By doing this consistently, you will get more engagement in your publications.
5. Measure and optimize
Measure the result obtained from each of your actions and make decisions accordingly. It would help you to create a better Facebook marketing strategy.
Your audience's response offers valuable clues about what interests them and when and how they can be engaged.
Facebook offers you analytical data for each of these actions. Squeeze them out and draw conclusions and optimize accordingly. That will ensure the success of your Facebook marketing strategy.
Tools for Facebook Social Media Marketing
You already know how to act. Let's analyze the tools that help put your Facebook marketing strategy in motion.
We will discuss three tools to help create a stellar Facebook digital marketing strategy for your business.
1. Facebook Creator Studio
Facebook Creator Studio offers you all the essential tools to do Facebook marketing. This free tool lets you publish and manage content and monetize it more effectively. Facebook Creator Studio also gives you the insights to measure your content success for your Facebook business page and Instagram accounts in one place.
It also empowers you to identify new features and monetization opportunities that you could take advantage of.
2. Metricool
Metricool is an analytics and planning tool for online platforms to analyze, measure and manage content and digital campaigns.
This powerful tool allows you to see what is happening on your website or blog in real-time and analyze your digital content on social networks, blogs, and online advertising platforms.
3. Canva
Canva is one of the best user-friendly graphic design and image creation platforms. It offers online tools to create your designs.
Use Canva for designing your infographics. Your Facebook marketing strategy must contain high-quality images, infographics, and other visually engaging content. Canva offers you a vast collection of 8000 free templates and has more than 100 types of multi-purpose designs.
Using Canva, you can make appealing and engaging designs from scratch with other elements, text, and images the platform provides.
Key Takeaways
If you are wondering how to do Facebook marketing, we advise you to look at your target demographic and check where they are most active.
If done correctly, your plan for Facebook marketing would lead people to subscribe to your blog newsletters, generate leads, and convert more subscribers into paying customers.
The principle behind Facebook marketing strategy, or any social media marketing strategy, is establishing a bond of trust between the customer and the brand.
To do Facebook marketing successfully, you must create an effective social media plan. Mix and match different types of content. Video content has gained popularity in recent times. Repurpose old posts and keep things fresh.
To create a successful Facebook marketing strategy, you must also use analytical tools to measure your progress. Track website conversions and lead generations. You must repeat such posts if a certain kind of post receives tons of traction.
The Takeaway
The key to devising an effective Facebook marketing strategy is not to forget "social." What do we mean by this? Yes, Facebook is a social network, but we often forget what "human character" entails.
Most of the strategies we have explained here are as simple as just chatting with your users. Engagement is a commitment. To reach a compromise in our daily lives, we first have to introduce ourselves to others, be friends, gain trust, converse, and maintain a robust and long-term relationship.
Think of your audiences as humans who feel and suffer; with that in mind, create content and apply effective strategies. Doing these or following all of the strategies outlined here will be a matter of time before Facebook generates valuable site-specific traffic and potentially large revenue for your e-commerce store.
FAQs
1. How do you ensure marketing on Facebook?
Facebook marketing strategies, when done correctly, yield tons of revenue for businesses. In recent years, with many companies shifting online due to the pandemic, there is no better time than 2022 to optimize your website for SEO and invest in Facebook social media marketing. Facebook is one of the most popular social media platforms globally, with 2.8 billion active users. To create a successful Facebook marketing strategy, follow the following steps. 
– Don't use Facebook for 'selling'; rather, try to build connections
– Clearly define your goals and objectives
– Humanize your brand's presence
– Be consistent with posting your content regularly
– Engage in a conversation in the comments section 
– Use appealing visuals and graphics
– Build relationships
– Promote your Facebook page
2. What is Facebook marketing good for?
Facebook marketing helps you to reach your exact audience. Facebook ads are one of the most successful types of online advertising. You can run ads based on age, interests, behavior, and location. And, if you know your customers well, you can also use Facebook advertising to engage them. To create a successful Facebook marketing strategy, keep customers at the core of your plan. Experimenting with different types of content would keep your audience engaged. Everyone likes to come across something new! In time, your Facebook marketing strategy will lead to website conversions,  lead generations, and blog subscriptions.
3. What are the pros and cons of using Facebook marketing?
One of the most significant benefits of optimizing Facebook marketing strategies to grow your business is paid Facebook advertising.
Facebook allows a company to broadcast several paid ads and organic posts to bring their products to the forefront. These advertisements are highly targeted and are sure to reach your target audience. Facebook paid ads are offered only for mobile devices. These enable you to showcase images or videos to your customers with a clickable CTA.

4. Is Facebook social media marketing on-demand in 2022?
With 2.8 billion active users on a global scale, Facebook still is one of the most dynamic, popular, and inexpensive social media platforms in 2022.
With so many businesses moving online due to the pandemic and businesses finally waking up to the potential of social media in generating revenue, there is no better time to invest in Facebook social media marketing.