Content
15 Examples of Successful Blogs: Ideas For Your 2022 Content Calendar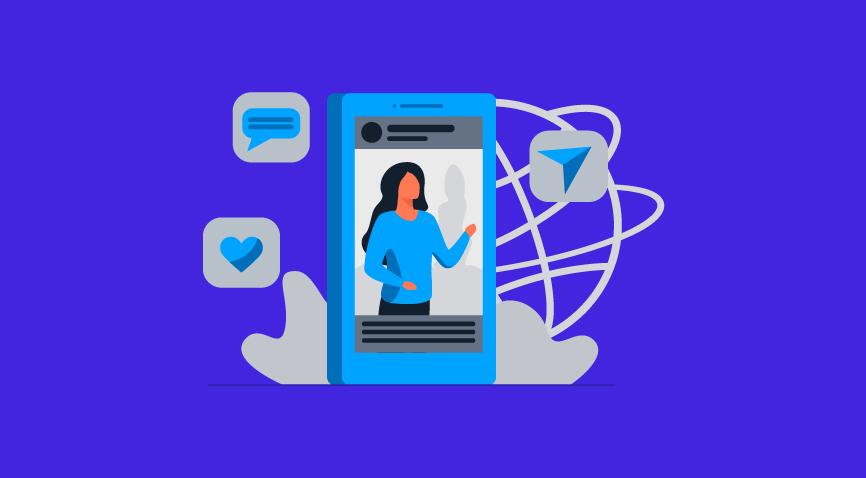 Table of Contents
Introduction
Top Tips to Make Your Blog Successful
Top Bloggers in India to Take Inspiration From
Traits of a Successful Blogger
Bottom Line
Key Pointers
FAQs
Imagine you open an electronics store on a street that's already full of shops selling similar wares. Or you open an Indian restaurant in a neighborhood that's already spoilt for choice when it comes to eateries. Do you see where this is heading? That's right – your blog.
If you're planning to start off on your blogging journey or wondering why your blog isn't taking off as you expected it to, pause here for a moment. What are you offering that's different? Just like an on-ground establishment needs to offer something unique for it to be successful, each blog also needs to have its unique niche.
You might be passionate about a specific topic and eager to blog about it. That's wonderful. Because passion is an essential ingredient for bestselling blogs. For instance, you might be a passionate tech enthusiast. Or a diehard foodlover. Or a fashionista. So you start a blog about technology or food or fashion but find that there are no takers. The secret sauce here is to find a niche that no one's chanced upon or at least one that not many are blogging about.
Still skeptical? In this article, we are going to be talking about amazingly successful blogs as blog examples to take inspiration from. These bloggers are making money through affiliate marketing, brand endorsements, and more. They have a fantastic following, and their views are respected. So, yes, it is possible. And there are so many success stories to prove that it is. What's more, you can do it too! You just need to apply your mind, do some research, be persistent and hardworking.
But before we move on to the top bloggers in India and their excellent blog examples, let's take a look at a few tips from successful bloggers across the world that can help you achieve your blogging goals.
Top Tips to Make Your Blog Successful
1. Use the active voice
There's nothing more off-putting than a bunch of long winding sentences that make the reading experience far more tedious than it needs to be. The secret? Active voice. In English, readers tend to prefer sentences that are quick, direct, easy to understand, and have a subject, verb, and object.
Sentences in passive voice can often sound complicated and take up way more of the reader's time than necessary.
Sure, it's not always possible to write your sentences in an active voice. However, successful bloggers tend to do so more often.
2. Avoid multitasking while brainstorming
If you want to come up with an idea, you have to spend time focusing on the task. It means getting rid of all distractions and concentrating only on brainstorming ideas for the next week.
Even if you can multitask, avoid doing so while you're brainstorming. Scaling the news and having a tracking process is a great way to help get productive when it comes to brainstorming.
3. Find a suitable blogging schedule and stick to it
No, you don't have to post a blog twice a week. However, you have to find a schedule that will work for you. In case it is once a week, that's excellent. But, if it's once every two weeks, that's also great. Once you know that you can cater to the schedule by doing it, stick to the plan. You can hire someone to keep everything on track and ensure that your blogs are posted consistently.
4. Be more generous with bold texts
Mostly, regular blog posts neglect using bold text. Most people tend to limit its usage to the sub-headers and headers. However, you need to be more generous with bold texts. You can bold the crucial points in the blog post. It makes it easier for the readers to skim and scan through the article.
Many readers tend to scan through the article before reading it. So, if you style the blog post in a similar manner, it makes it aesthetically appealing. You can check out some blog examples for this.
Other than bolding, you can use different types of font styles and italics for emphasizing your point.
5. Build your platform
Even though writers must focus on improving their writing abilities first to compose a great article, wanting to get published isn't a bad thing at all. However, that is a byproduct and shouldn't be the goal.
It's not something that happens accidentally. You need to work on it. So, how can you create work that will give you the attention of the publishers? You create a platform.
These days, many writers use blog article examples and the power of the internet to discover their writing. Hence, there is no reason that you cannot do the same. To get noticed, here are a few things you need to keep in mind,
You need to be intentional
Narrow down your ideas and broaden your audience
Engage with the readers
Build an email list
Be intentional about growing the traffic of your blog
Expect haters
Use guest posts for tapping into new audiences
6. Share your backstory
In fiction writing, the backstory tells the readers what they should know about the character, events, experiences that shaped you and impacted your behavior and thinking as the story moves along.
Whether you write books or sell products and services, people tend to have a natural curiosity about the experiences and background that shaped you. This is called the backstory.
7. Write to express and not to impress
Communication is the combination of conversation and vision. You might want to seek the direct attention of the readers. But when you are choosing to write, you need to choose selflessly.
Do not try to impress the order. The best bloggers always put forward ideas in simple language. In doing so, they just try to prove that they are not bad communicators.
8. Spend enough time on writing your blog
Do you spend enough time writing your blog? No, it is not just the time you spend typing on the keyboard. It is the total hours you are spending on a single post.
The problem is, many writers feel that they can put down a blog post in just 1-2 hours. Sure, you can do that. However, if you want to write great posts which will make the writers sigh with envy, you would want to read on. Content over the internet is improving with time. People producing good content a few years back are now coming up with excellent content. The best blog examples are proof of that.
It takes more time to write quality content. Content doesn't always have to be epic, but it has to be new.
So, if you can write down a post of 500 words in half an hour or so and publish it, it might not have been bad. However, as per today's standards, it wasn't perfect, either.
9. Know what to do when you get stuck
At times, when you are in the middle of the post, you might find yourself in a writing slump for some reason. The first half of the text might be excellent, but something might not click for some reason. So, no matter how much effort you put into it, it just doesn't seem right. In such cases, writers tend to delete the whole thing to start over.
However, this is what you should do.
Take a Break: You can take a break from writing for 15-20 minutes and then return to your post again.
Save as Draft and Start a New Post: If it's not working out, save it as a draft and start again. You can always come back to your writing later. At times, you might get a better idea than what you were writing on.
Get Inspiration from the Community: Ask your fans some relevant questions on social media platforms, and you might get something inspiring or exciting that will guide you in your next post.
10. Crack the technology code
WordPress can be a scary monster for many. However, you have to master these technologies and blogging tools if you're looking at a successful career in content marketing and blogging.
Be ready to push yourself. Make sure that you learn. Having your own hosted domain and site name helps in emphasizing your presence. So, you need to own the technology, even if you feel like it's going to break you. This is exactly what successful bloggers do.
Top Bloggers in India You Can Take Inspiration From
Blogging is a growing phenomenon in India. For a country obsessed with professional careers, it's not an easy switch for individuals to make. However, some have gone down this road and made a name for themselves. Let's take a look at a few great examples of a blog.
A computer science graduate from IIT Roorkee (1999), Amit Agarwal holds the distinction of being India's first professional blogger. He quit his cushy corporate job to start his blog, and the move has proved to be highly profitable for him. Amit aims to simplify technology and offers how-to guides as well as easily understandable tech solutions. This is a great example of a blog.
Shardha is among the rising crop of female bloggers in India. YourStory features success stories of start-ups, leaders, and entrepreneurs who have made their mark in the country. The site has featured more than 15,000 entrepreneurs.
Harsh began his experiments with blogging in 2008. With his experience as a tutor, his blog, not surprisingly, is about blogging! His viral blog offers insights on how one can make money online as a blogger. Other topics he covers include SEO, SEM, and web hosting.
Founded in 2007 with the intent of offering easy-to-cook, DIY recipes, Archana's Kitchen is today a leading recipe and food blog. In addition, her YouTube channel has become extremely popular as well. Her site features a host of Indian recipes with step-by-step, easy-to-follow photo and video guides. The site also features special diets, diabetic meal plans, lunch box ideas, and more. Another awesome blog post example to get inspired from.
Fone Arena focuses on reviewing gadgets, including phones, computers, and cameras. It is one of the largest and oldest gadget blogs in India and today has a massive number of followers. You can find the latest news and updates in the world of gadgets on this blog.
This is one of the few blog examples in India that focuses exclusively on programming and other aspects of web design. Srinivas aims to make it easy for people who have started on their web development journey.
Founded as a hobby blog in 2008, this is now an extremely popular blog example that covers Bollywood news and gossip and fashion, beauty, and lifestyle tips.
Manish was passionate about teaching and financial planning. He started this blog in 2007, intending to simplify financial planning for all. Today it's one of the most popular and trusted blog examples in this space and provides valuable information and advice on mutual funds, financial planning, and insurance services.
India has a thriving blogging community, and most bloggers have chosen to make this their full-time profession and earn a great living out of it. Now let's look at some popular global blogs on an exciting range of topics.
This is a blog that features Microsoft employees. It showcases videos, articles, and interviews featuring Microsoft employees from different departments within the company. The blog's focus on human interest stories keeps its readers interested and engaged. It also subtly shares information about Microsoft products and services and is a great way to bring out its culture.
A blog exmaples that has carved out a niche for itself, The Hub offers valuable information on musical instruments and guides its readers on where and how to buy. The articles are simple and easy to read – making them perfect even for beginners.
Shopify is an e-commerce portal that deep dives into the subject through its blog. The Shopify blog covers various subjects, including online marketing, running a virtual business and industry trends, and updates.
A trendy, bright, feel-good blog example that features articles that empathize with the online shopper. The Modcloth Blog features real-world stories, shares style tips, unveils new products, and more.
The perfect blog example for those who are passionate about doing up their home themselves. This blog features advice and tips on DIY repairs, enhancements, and tasks around the house.
By its own admission, this is a 'directory of mostly wonderful things'. The blog post examples feature a diverse range of topics, including technology, art, science fiction, gadgets, Disney, and more.
The blog example aims to explain SEO in a simple, easy-to-understand manner. It features in-depth articles on day-to-day issues digital marketers face and offers them a way out of their problems.
Traits of a Successful Blogger
There is a lot more to being a successful blogger than just hitting the keys on a keyboard. Here are some of the most common traits that these successful bloggers share, and you will come across in good blog examples.
Proofreads their posts: People often make grammatical and spelling mistakes while writing a blog. Often spell checks don't pick up some errors. So, the best bloggers with the best blog writing examples proofread their writing and make sure they meet the ideal blog post length.
Engages with their audience: The reason you are writing a blog is to have readers. So, if you ignore the comments that you get from them, you might not see them return to your blogs. So, engage with them at the end of your post.
Knows how to interact on social media sites: Social media sites are another great way to interact with prospective and present readers. You can easily create social media accounts and then post on these accounts at least once a week. Social media sites are an excellent way to promote your blogs.
Knows their purpose: You might not be looking for money but only want to educate people about what's new in the world. No matter what the reason behind your blogging is, you should have a clear goal in mind. If you check the most successful blog examples, you will notice that the writers appear confident about their writing.
Accepts criticism: It's something you need to work on. When people comment on an online blog post, they might feel that they are invincible. It's easy for people to comment and write whatever they wish behind a screen; in most cases, readers think they aren't responsible for what they type. A lot of these very readers might end up making hurtful comments. This is when you need to steel your nerves and either learn from them or ignore them.
Enjoys what they are blogging about: Your readers are intelligent. So, unless you plan to offend them with writing that displays an evident lack of interest, make sure you come across as genuinely engaged and passionate about what you write. In case you feel bored or frustrated, take some time off before you start to write again.
Are playful and creative: Blogging is supposed to be a safe, honest space. So, as a blogger, you should look for ways to communicate the truth. You should surprise the readers with a fresh perspective if you want to have the most successful blogs.
Incorporate these in your blogs, and you can surely become a successful blogger!
Bottom Line
As you can see, when it comes to blogging, even the sky is not the limit! You can blog on any subject from science fiction to shopping, from parenting to pre-schooling, from baking to veganism, anything you're passionate about. Just ensure there's an audience for it and avoid making any of the major blogging mistakes, and you'll be good to go!
If you're still wondering what to blog about, consider doing audience surveys. Look at what other bloggers are doing and try to explore why they have an audience. Heed the above blog examples and blog post examples.
Other cool tricks to use are inbuilt Google features like the People Also Ask section or the Google Autocomplete feature to grasp what people are searching for. This may provide a great starting point for your blog. Wait no more; get started on your blogging journey today!
Key Takeaways
Write to express and not to impress.
Pay attention to what the readers have to say and interact with them.
Spend time to know what you can write.
Be playful and creative with what you are writing.
Put your heart into creating your platform.
FAQs
1. How do beginner bloggers get paid?
One of the best ways for beginners to make money is through affiliate marketing. You do not need to have your own services or products. All you have to do is promote the products and services of other people or businesses on your blog. If someone makes a purchase through your blog, you get a commission for it.
2. Do bloggers make money?
Yes, bloggers make money through different means. These are advertisements, sponsored posts, affiliate marketing, products, and services. There are several blog examples that are making a lot of money while blogging.
3. How long does my blog post have to be?
There are no exact rules, but you should aim for something above 1000 words. This word count will give the search engine an idea about the theme and purpose of the post. The content is enough to cover a subject in detail. However, make sure you focus on quality more than quantity. 

4. How to format a blog post?
If you have to format a blog post example, you will have to take care of a few things and make sure it follows the correct structure, such as using shorter paragraphs and sentences, headings, numbered or bulleted lists, relevant images, and adding helpful captions to your photos.
5. What are the four most common types of blogs?
The four most common types of blogs are business, personal, affiliate, and niche blogs.
6. On which topic should I start blogging?
The topic primarily depends on the niche you have chosen. However, some of the most popular blog post examples are how-to guides, blogs on politics, beginner guides, recipes, activism, charity, and product reviews.
7. Is blogging easy?
Blogging isn't at all as tricky as it sounds. If you put in the required efforts, you can get your blog up and running in just a few hours. After that, you will have to maintain your blog with regular updates and ensure you're using relevant keywords on every post to rank higher in the search engine. See a few blog post examples and take inspiration from them to keep going.