Marketing
7 Email Subject Line Tips for Higher Open Rates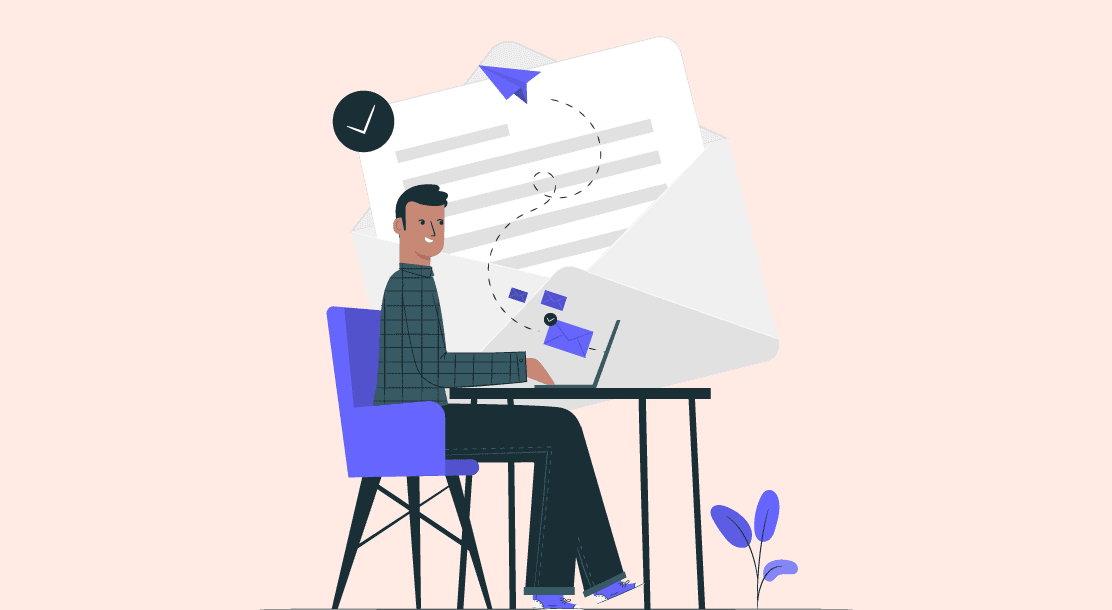 Use these email subject line tips to create, send, and analyze emails with ease.
Email marketing is the use of email to endorse a company's products and services while also building client loyalty. Email marketing campaigns inform people in your email list about new products, promotions, and other services. They also help educate your audience about your brand and keep them engaged. In this blog, we cover some important email subject line tips to help increase your open rates.
What Is Email Marketing?
Email marketing is a marketing channel that involves the use of email to promote a company's products or services. By incorporating it into your marketing automation efforts, it can make your customers aware of your latest items or offers. Marketing emails help generate leads, raise brand awareness, create connections, and keep customers engaged between transactions.
Engagement is essential if you want your marketing to leave a lasting impression. People who don't open your emails aren't interested in interacting with you. Your email recipients need to get the value you're attempting to add to their lives, which won't happen if they don't even read your emails. And it all begins with the subject line.
The above statistics mean you need to adopt a strategic approach to subject lines. A lukewarm subject line won't cut it.
7 Email Subject Line Tips
That said, it is not always easy to craft the perfect subject line. Hence, we've put together the top email subject line tips that will help you increase your open rates and create better engagement with your users.
1. Ditch uninteresting subject lines
Your subject line is like your first impression/ You don't want to be boring and uninteresting; you want to be suave and intriguing. You want to enter the line of your audience's vision inadvertently.
Knowing who will be receiving your emails is the first step to creating an incredible subject line. It all boils down to consumer research; before you throw your line out, you need to know who you're attempting to communicate with.
It is a proven fact that humans are propelled by their emotions. You want them to be interested enough in your email to open it. Switch it up by adding an emotional angle to it or by inciting curiosity among your readers.
2. Shift the focus to the user
We understand your desire to talk about how great your brand is, but your email subject line should focus on offering value to your customers as well. Don't make it all about you and your business. You should be subtle when talking about your organization.
Rather than constantly highlighting your company, focus on getting a sense of what your customers are going through and generate material you know they will enjoy. For instance, you can introduce your brand and certain practices through a welcome email. Anything more can become overwhelming and monotonous.
3. Add value
People make time to consume valuable material despite their busy lives. Be the one who provides that type of content because if you don't, your email recipients won't think it's worth their time, and will just delete your email.
An email writing tip is that you should aim for a subject line that is both calculated and entertaining. Focus on the client's benefits rather than the company's: inform the customer how it helps them live a better life. If you're not adding value, you're just filling people's inboxes with sludge.
4. Use a private email address
Avoid utilizing generic email addresses such as [email protected] or automated email addresses like [email protected]. Instead, use an email address hosted by a private server. Your open rate will almost certainly increase if you send emails from a private account.
The rationale is straightforward: people prefer to engage with genuine individuals, and a generic email raises suspicions of spam or fraud. This is one of the most typical reasons your email isn't being opened.
5. Don't send an excessive number of emails
What do you generally do when you get too many emails from a company or a brand? We're pretty sure you either ignore them or unsubscribe. While we all enjoy receiving helpful information in our inboxes, none of us enjoy being overburdened with it.
Optimize the number of times you reach out to your audience if you want to increase your open rates. In order to decide on the appropriate frequency, we recommend that you read through marketing insights pertaining to your specific field and target audience.
6. Add some personalization
According to Experian, personalized promotional emails had a 29% higher unique open rate and a 41% higher unique click-through rate. Despite this, many brands continue to ignore this email subject line tip. Your open rates can skyrocket with a few simple modifications and inclusions. You can personalize it in two ways.
In the topic lines, use first names.
Emojis are a great way to articulate yourself. According to Experian, 56% of brands that used emojis in their email subject lines had a higher open rate. However, make sure not to overdo the emojis, as they can have the opposite effect on the reader.
7. Focus on segmentation
Let's pretend you're fascinated by cats. However, you continue to receive dog-related content and promotions. What's next? You'll stop consuming that content. Therefore, you need to segment your audience based on their interests, needs, and background. This will help you craft more relevant and targeted subject lines.
You must take the time to ask your customers what they want; figure out what they are looking for and what they like to consume; and listen to what they say. In addition to that, you can turn to the above email subject line tips to tap into a broader email readership.
Key Takeaways
Your subject line is purposeful, one-of-a-kind, and emotionally charged.
Put your consumer first, not your corporation.
Introduce yourself and your company as if you were your reader face-to-face.
Establish a tone for the conversation.
Give users solutions and gently guide them to purchase from you.
FAQs
1. How can I persuade customers to read my emails?
Customers open emails that they are curious about and that sound relevant. So, the first step is to learn about your customer's expectations and the things that are most important to them.
2. Will an email marketing strategy upgrade my sales?
Email campaigns can positively improve sales by motivating and exciting your audience to invest in your brand/products.
3. What are the features of the most refined subject lines?
Subject lines should be eye-catching enough to entice users into reading the email. It's the first thing your readers will notice. 

4. What are the four types of emails?
– Informational 
– Educational 
– Lead nurturing
– Promotional