Content
20 of The Best SEO Blogs to Follow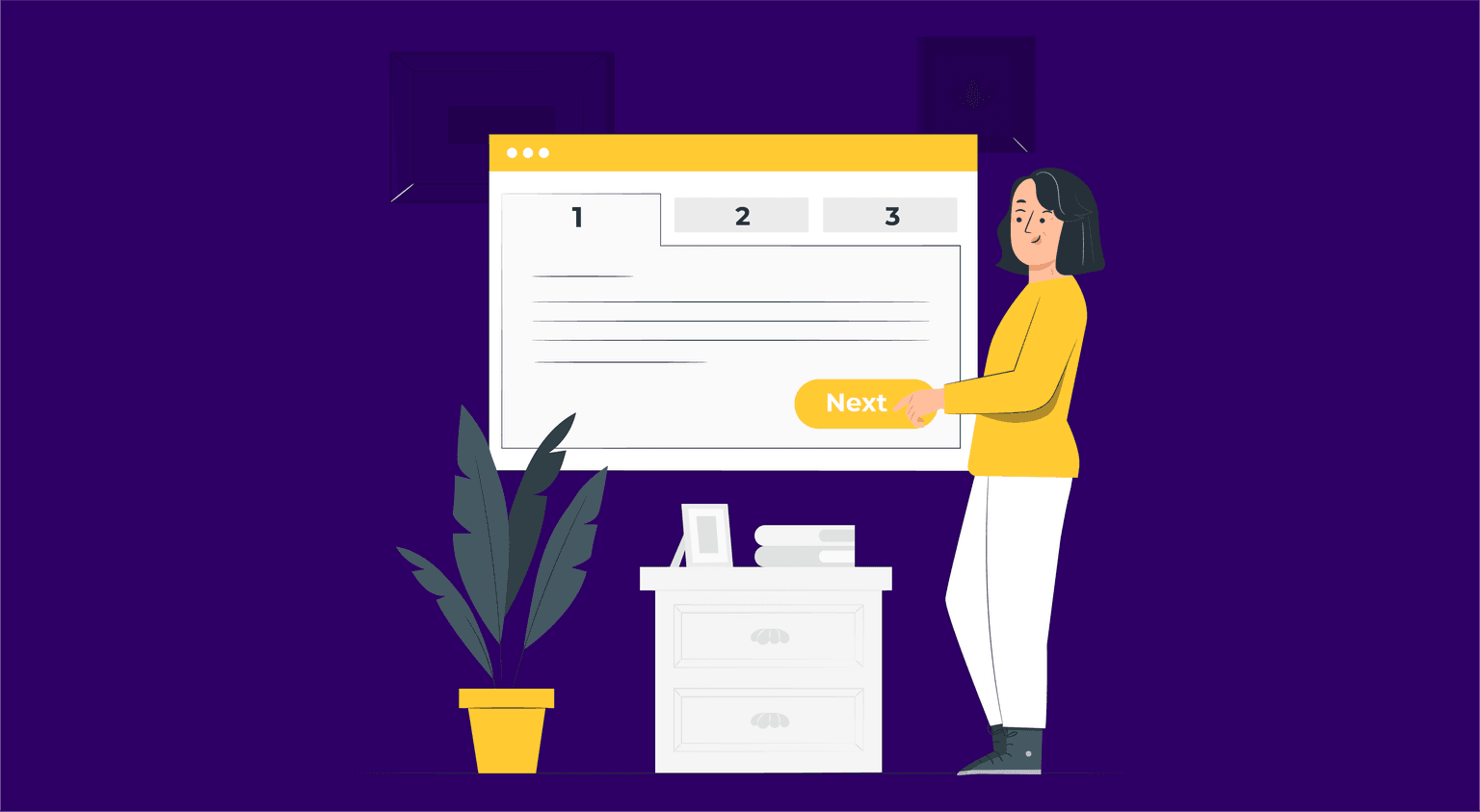 Referring to the 20 best SEO blogs will give you an idea of how to go about SEO in your business. This comprehensive list of SEO blogs focuses on the best of the best.
Writing a compelling and shareable blog is just half the job done when it comes to providing content that engages and converts customers. Marketers understand the importance of attracting visitors to your blog. Hence, they make use of search engine optimization (SEO).
Search engine optimization (SEO) is a clever approach to draw visitors to your blog and naturally increase your website's exposure. Furthermore, the traffic you get will be composed of enthusiastic, engaged readers who find your site via search engines like Google by searching for relevant keywords.
You've already crossed the obstacle of piquing the reader's attention with excellent SEO. If you've optimized your content properly, searchers who land on your site will be eager to absorb the information you've provided.
All you have to do from there onwards is maintain their attention with comprehensive research, a well-organized framework, and high-quality content. This is particularly critical for bloggers who rely heavily on organic traffic to generate leads and ad income or sales.
Whether you're a small company owner seeking to build an e-commerce site or an SEO specialist, here's a look at the 20 best SEO blogs.
The 20 Best SEO Blogs To Bookmark
A marketer needs to stay on top of all of this information. To help you become a better marketer, we've compiled a selection of the best SEO blogs available.
1. Pepper Content
We can't not mention ourselves! Pepper Content is an India-based content services company that also specializes in providing readers with immense, in-depth information on content writing, blogs, and content marketing tools in general. We have a great SEO section that gives you all the comprehensive information you require about SEO.
2. The Moz Blog
If you're familiar with the phrase SEO, you've come across the moniker "Moz." It is now one of the best SEO blog sites on the Internet. It not only provides industry-leading SEO statistics, but it also boasts of the world's largest SEO community!
Moz also features several SEO tools that may assist you in increasing search traffic and better understanding your target demographic. They also provide a "Pro" edition with tools and forum assistance to assist you in achieving your SEO objectives.
3. Search Engine Watch
Search Engine Watch is another excellent SEO blog site for SEO-related articles and updates. Danny Sullivan established it in 1996, making it one of the earliest blogs on the Internet.
This blog is for you if you want to keep up with the current SEO developments. It focuses on the finest SEO tools and the most recent Google updates to assist people in better grasping SEO trends.
4. Backlinko
If you're looking for tried-and-true SEO strategies to boost your website traffic, Backlinko is the place to go. Brian Dean (the owner of Backlinko) not only provides actionable SEO suggestions, but he also gives the most insightful case studies on SEO that, if implemented, would flood your website with organic traffic.
5. Search Engine Land
Do you want to stay updated on the newest SEM (Search Engine Marketing), PPC (Pay-Per-Click), and SEO trends? Then, add Search Engine Land to your bookmarks. Every month, millions of people read one of the industry's most trusted blogs on the web.
6. Search Engine Roundtable
The goal of the Search Engine Roundtable is to give readers a single place to find the most exciting topics in the SEM forums. Being one of the best SEO blog sites, it also includes the most recent Google changes such as ranking and algorithm criteria and link-building suggestions to assist businesses in increasing their search engine traffic.
7. Yoast Blog
Have you recently begun utilizing Yoast's WordPress SEO plugin? It comes under the top 10 SEO blogs for frequently used (free) SEO plugins for on-page optimization to increase your blog traffic. Yoast helps businesses thrive with SEO by covering SEO, WordPress optimization, online marketing, and content strategy.
8. Neil Patel
If you're into blogging, content marketing, or SEO, you're probably aware that Neil is one of the most well-known SEO gurus globally, giving seminars, attending events, and teaching people how to utilize SEO to expand their companies.
He has tens of thousands of postings chock-full of gold nuggets. Almost all of his blog postings are in long-from, ranging from 3000 to 5000 (and even 10,000) words.
He also routinely publishes podcasts and YouTube video tutorials on SEO on his site.
9. Semrush Blog
Semrush has its own SEO tools and a plethora of SEO articles that may truly help you grasp what SEO is all about. If you want to improve your website's rankings and overall sales, this is a must-try blog. It also makes it simple to carry out keyword research, backlink analysis, and site audits.
10. Ahrefs Blog
Ahrefs is unquestionably one of the industry's most highly rated and must-read SEO blogs. The entire blog is jam-packed with some of the most excellent in-depth articles on SEO, link building, blogger outreach, and other topics that you can utilize to advance your website. If you're a beginner, here is the place to be.
11. GotchSEO Blog
GotchSEO is a must-read blog for anyone searching for proven SEO tactics in the areas of link development, on-site SEO, and content production.
Nathan Gotch, the founder of GotchSEO, has helped hundreds of individuals worldwide boost their organic search traffic and profits. It also includes an academy (paid membership site) where you can learn everything about SEO.
12. Distilled
Distilled is one of the best SEO blogs to follow if you want to discover the greatest SEO methods and case studies. If you want to increase traffic and sales from search engines, you should read this blog.
13. The Seer Interactive Blog
Seer Interactive is a multi-award-winning SEO firm specializing in SEO, PPC, and analytics. It also has a fantastic SEO blog. This blog is a must-read for anybody interested in learning more about those issues.
14. Dejan SEO Blog
Dejan SEO is the best SEO blog site for you if you're seeking real-life SEO case studies as well as the most recent Google changes. This site is a good fit if you enjoy real data and articles with practical advice. This is a new, yet quite intelligent, SEO blog.
15. Searchmetrics
Searchmetrics is a well-known SEO and content marketing software that offers market intelligence and competitive information. They also provide SEO marketing and analytics solutions to assist you with SEO optimization, social media marketing, and content marketing.
16. Matthew Woodward
Matthew Woodward's blog is the place to go if you're searching for in-depth case studies on SEO and web marketing. This blog is an excellent site to learn anything from link building to website conversions to traffic generation from an expert.
17. CognitiveSEO Blog
Razvan Gavrilas founded the CognitiveSEO blog in 2010, and if you want to discover cutting-edge SEO tactics that can help you improve your SERP ranks, Cognitive SEO is a must-read.
18. SEO By The Sea
This site focuses mostly on tried and true SEO tactics that perform wonders. The SEO by The Sea blog has all you need to know, from understanding how search engines function to learning how to rank for a term.
19. Raven's Blog
The Raven Blog includes a broad range of articles and is beneficial to anybody. It includes suggestions for professional digital marketers and guidance for people ranging from beginners to expert users on SEO and content marketing. Furthermore, the papers are thorough and instructive without being excessively lengthy or dense with technical jargon.
20. The Official Google Webmaster Blog
This is Google's official blog, where you can find all of the company's newest updates, news, and exclusive stories. It also provides insights, practical recommendations, and tactics for improving your website's organic ranks. It's probably one of the top SEO blogs you'll come across.
You'll have the best and most relevant information for your SEO objectives if you include these top SEO blogs and websites on your list. This SEO blog list will be the ideal resource for you and your business, whether you are new to SEO or just want to stay on top.
In Summary
SEO is not a simple task. You must acquire knowledge, you must put your plan into action, and you should be aware of what works. If you want to get traffic from search engines, you need to create an exciting user community on your blog. Generate excellent content and adhere to the most recent SEO trends and the best SEO techniques. This is where reading the best SEO blogs will help you achieve your objectives.
Key Takeaways
Using SEO to target and attract an audience is a savvy strategy for increasing the visibility of your material.
If you've correctly optimized your content and kept your visitors interested, SEO may be a huge asset.
The best SEO blog contains the following elements:
Targeted keywords
A compelling title
A URL that is SEO friendly and optimized
Body text that is strategically designed and ordered
A visually appealing meta description
Feature image
Categories and tags
Use keywords that you believe people would use to discover information on a search engine. The "read more" tag, shorter paragraphs, breaks, and emphases, will engage your audience and improve your search ranking.
These best SEO blogs and sites we have mentioned in this article will help you get there.
FAQs
1.

What exactly is blog SEO?
The practice of producing and optimizing blog material to rank in search engines such as Google is known as blog SEO. Keyword research, content authoring, on-page SEO, and link building are all typical duties involved with blog SEO.
2.

How much does SEO cost?
The price of SEO varies. You have the option of hiring a professional or doing everything yourself. It will take much longer if you do it yourself, and you will have to account for the learning curve. However, if you do everything yourself, you can do it for nearly nothing.
3.

How long does SEO take to produce results?
SEO isn't a get-rich-quick scheme. It has never been and will never be. When it comes to SEO, you'll need a long-term strategy because ranking for most keywords might take anywhere from six months to a year.
4.

Is it necessary for me to study SEO to blog?
To put it another way, SEO refers to all of the steps you take to make Google consider your website as a reliable source and rank it higher for the search terms you want. So, no matter what product or service you're selling, SEO is a requirement in today's world for practically everyone.
5.

What are your suggestions for a good SEO blog?
1. Keyword research will help you plan your content
2. Use a catchy title for your blog post
3. Internal linking is a term used to describe the process of joining
4. Make it simple to read your blog
5. Create original material
6. Get a better understanding of your content's performance