Marketing
8 Reasons Why Your SEO Strategy Isn't Working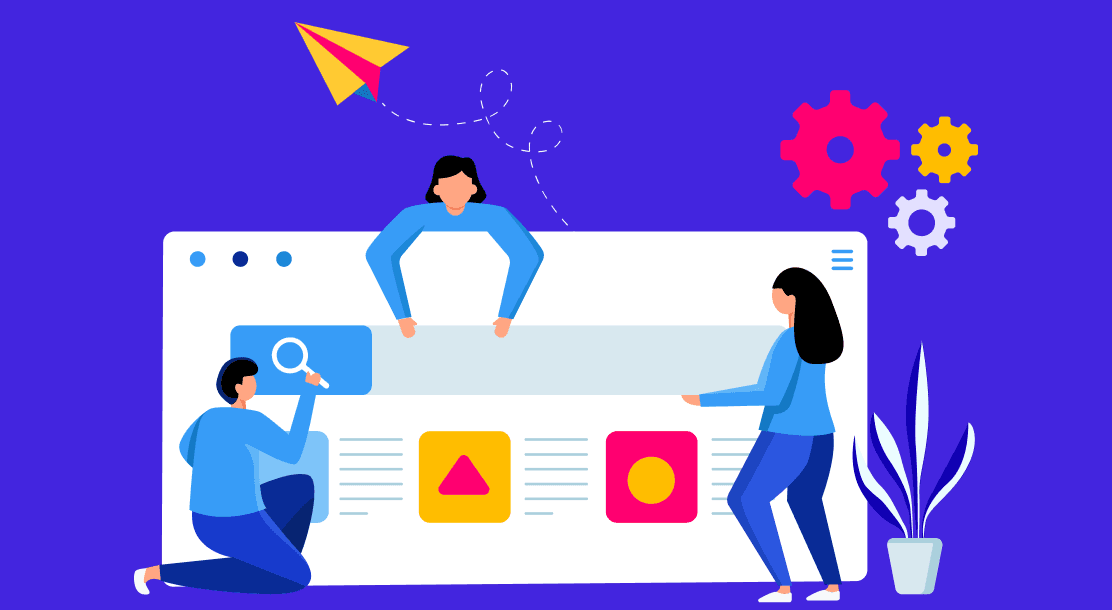 There are various factors that determine why your SEO is not working. Here are the key reasons that you need to check.
So, you have started doing SEO for your website, but are not seeing any difference in the movement of your organic traffic. Now you might be wondering, "Even after giving my best, why is my SEO strategy not working?" The short and simple answer could be that you have been making SEO mistakes. It is common to make SEO mistakes, but failing to fix them can badly impact your online SEO strategy.
Apart from this, various other factors could be impacting your SEO strategy. From link building to technical SEO, there are a lot of factors that impact organic SEO ranking. We will take a look at all the reasons that lead to the failure of your SEO strategy. But before that, let's understand how Google ranks websites.
How Does Google Rank Websites?
Numerous interconnected factors determine the ranking of websites in the Google search engine. Web pages that rank on the top of search results for any keywords are the ones that are considered informative and relevant.
Google uses a complex algorithm that contains hundreds of factors in determining which website is useful for the readers. Through experience, research, and testing, a good SEO expert can understand these factors. For instance, experienced SEO consultants consider the following factors that impact Google rankings:
● Keyword usage
● Website's loading speed
● Bounce rate
● Number of inbound and outbound links
● Website's responsiveness
● Website structure
Google's algorithm is developed and set up by humans, but the ranking of the websites is completely determined by the result of the algorithm. It means the website that ranks first for a particular term is the one to which the algorithm has given the highest score based on all the above factors.
8 Reasons Why Your SEO Strategy Is Failing
These days, brands take their SEO strategy seriously to gain huge website traffic. It takes at least three months to see if your SEO strategy is working. If you don't see the results you have been expecting, your SEO strategy might not be performing as it should. So, let's find out the key reasons for the failure of your SEO strategy.
1.
Poor website design
Website design plays a pivotal role in your SEO strategy. So, to get the desired result on your website, design it in a way that appeals to both the algorithm and humans. The following are the key things to consider:
● Your website should be easy to navigate. Do this by simplifying the URLs.
● Your website should be designed in such a way that it looks enticing on every screen size. Use responsive design to stay on top of the search results.
● As web designers prioritize the requirements of humans, they should also give equal importance to search engine crawlers. A bad website design can make it difficult for them to index your site. This can impact your search engine ranking. Certain practices, such as formatting URLs, images, and content can improve your site ranking.
2. Slow website speed
Website speed is a primary component of user experience. SEO and website speed go hand in hand. Readers want to get information fast. So, the first thing they want from a website is for it to load quickly. Slow-loading websites are a big turn-off for any reader, making them feel frustrated. This results in them abandoning your site. Slow speed also makes it harder for the search engine to crawl your site. Therefore, improving your page speed is another SEO strategy you must consider.
3.
Low-quality content
You may be updating your content to get a good score from search engine algorithms. To do so, you may be following various tactics, such as using the right search terms and keywords. However, apart from on-page and off-page SEO, the quality of content plays a key role in website rankings. Therefore, if your content does not cater to the needs of your readers, your site can face problems in building authority.
A content gap is a dissonance between your brand and website visitors, wherein the brand fails to provide insightful content to its audience. It is important to bridge this gap. You can do so by ensuring your language is crisp and clear, the words are your own, there is no keyword stuffing, and there is a good use of visuals. Good content not only helps in improving the ROI but also offers useful knowledge to the audience. So if your content does not provide value to the readers or has a lower engagement rate, it could affect the online ranking of the website.
4.
Over-optimized links
SEO is important, but too many SEO practices can lead to over-optimization. Over-optimization is a practice of doing excessive SEO improvements, which starts ruining the website's ranking. The following are the two different types of over-optimized links:
● External links
There are different ways through which such spammy links can be created, such as content spinning and content scraping. Content spinning is a black hat practice, wherein original content is changed a little so that it looks different to search engines. Content scraping involves extracting content from other sites and republishing it on your site.
● Internal links
Internal links are contained in your site's navigation, sidebar, header, and footer. They may also refer to any other contextual links that allow readers to navigate your site. A group of navigational links can be spammy if the anchor text is used beyond the normal limit. Most of the time, these spammy links occur in the footer or sidebar of a website, which impacts the site's primary user experience.
5.
Low-quality backlinks
Getting backlinks is an important component of off-page SEO. It is a vital part of link building. However, backlinking is not straightforward. Some backlinks are great, some are good, and others are bad. If your website has too many bad links, it can affect your site's ranking. The following are the two things that degrade the quality of your backlinks:
● Page layout: If the HTML and visible text ratio are bad, the quality of the linking page will be poor.
● Mirrored pages: If similar pages on different websites are linking to your web page, Google may determine it as a black hat tactic.
The search engine can penalize your site if you have too many poor-quality links. This can reduce the chances of your content ranking higher. Not only this, but a penalty can also remove your site from the search index.
6.
High bounce rate
A high bounce rate signifies that people are not able to find what they are looking for on your website. Most of the bounce rates range between 26% to 70%. A high bounce rate can be 70% or above, with low conversion rates, which are bad in terms of SEO. Here are some factors that result in a high bounce rate:
● If your website's design is not enticing and its navigation is not intuitive, your readers may move to some other website.
● People tend to visit websites to get some knowledge on a specific topic. If your content does not provide in-depth information, they are not going to stay on your site for a long time.
● Your website should be fast-loading. This means it should take two to three seconds to load a single page. Anything beyond that can increase the bounce rate.
7.
Outdated SEO strategy
Search engines keep updating their algorithms to give the best experience to users. In this ongoing process, they will find and remove anything that is spammy or low-quality from the SERPs. So, if you fail to update your SEO tactics, your website may not rank in search results.
8. You're not leveraging social media
If you have experience in marketing, you might know that social media can improve your site's ranking on Google. Social media sites help promote content and improve traffic. You can do this by sharing various types of content (or, at least, glimpses of them), such as case studies, blogs, ebooks, webinars, etc., on social media.
Most the brands aim to drive their sites' traffic directly from social media. Regardless of the changes in the search engine algorithm, social media helps in building relationships. It can immensely help increase the reach of your website.
Key Takeaways
● An SEO-friendly website helps both human and search engine crawlers understand your site.
● Your website should not take more than two to three seconds to load.
● It is important to consistently upload unique and quality content.
● Over-optimization of backlinks should be avoided.
● Check your website regularly to avoid negative SEO.
● Follow the latest SEO practices to stay ahead in the race.
● Use social media to promote your content.
There are several other reasons that can hamper your SEO strategy. However, the reasons that are mentioned above are the common ones. So, before you start writing SEO articles, make sure you have a strong SEO strategy in place. Closely study the common SEO mistakes and work towards solving them if you want a better organic reach.
FAQs
1. Why is my SEO strategy not working?
Your SEO campaign fails due to some bad SEO practices, such as using duplicate content, over-optimizing links, keyword stuffing, etc.
2. What are the common SEO mistakes that should be avoided?
Using plagiarized content, outdated SEO tactics, and creating an unresponsive website design are the common SEO mistakes that should be avoided.
3. What is negative SEO?
Negative SEO is a set of unethical SEO practices that are used to lower the rankings of a competitor's website. It involves the usage of black hat techniques. Content scraping, fake negative reviews, and spammy links are just a few among the many negative SEO strategies.