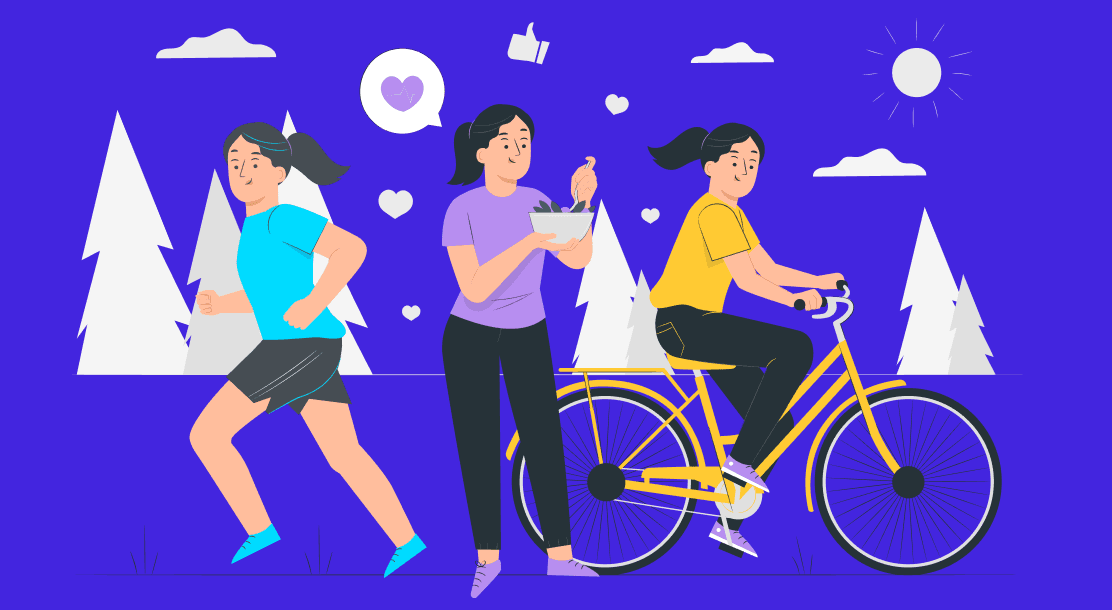 Table of Contents
Introduction to Freelancing
Importance of Habits as a Freelancer
7 Best Habits to Have as a Freelancer
Key takeaways
Conclusion
FAQs
Freelancing is an incredible career choice, especially if you have passion for the skill you want to monetize. There are about 57 million freelance workers in the US alone, as per statistics. But to become a good freelancer and launch a thriving career, there are some best habits to adopt that can put you on the path to success.
Freelancing involves operating as a self-employed individual where one can work with multiple clients and take on different tasks simultaneously. As a freelancer, you don't need to sign a contract with one company. You can work with numerous clients and manage your own tax affairs. Thus, freelancing gives you the freedom to work for whoever you like and how much ever you want.
Often, freelancing provides an excellent way to try out different industries or companies and gain relevant experience. That said, freelancing comes with its own set of challenges. An individual's lifestyle decisions and habits go a long way in determining if they can make it or break it in the world of freelancing.
Importance of Habits as a Freelancer
As a freelancer, you have complete freedom to work and manage your business activities at your own pace. This sense of control and freedom persuades many to ditch their regular 9-to-5 and venture into becoming their own bosses.
However, freelancing is not everyone's cup of tea. It is crucial to put obligatory steps in place to keep your clients satisfied and generate revenue to succeed truly. Otherwise, it is easy to find yourself strained beyond imagination and nowhere near attaining your career goals.
7 Best Habits to Have as a Freelancer
If you wish to become a good freelancer, here is a good habits list you must swear by.
1. Having a designated workspace
When you freelance, you have the opportunity to work from any location you like. And in most cases, freelancers work from their homes. But not having a designated workspace and simply working from your bed or couch can be disastrous. It can make it extremely challenging to complete tasks without getting distracted.
On the other hand, having a workstation gives you a chance to have an environment that inspires you. A proper workplace encourages productivity. It motivates you to stay focused and achieve your goals. Even if you are working from home, creating a home office or simply a designated nook is advisable to manifest most success.
2. Staying up-to-date
Staying up-to-date on the latest developments in your particular industry is one of the best freelancing tips. As a freelancer, you must completely understand the market you compete in. And this includes looking up businesses offering similar services, understanding the pricing model, and maintaining a competitive edge.
Additionally, there are many tools and technologies that freelancers can benefit from. You must have a basic awareness of these tools and incorporate them into your business model.
3. Staying organized
One of the best habits to adopt as a freelancer is being organized. It is important to set up a daily schedule and stick to it, no matter what.
As a freelancer, you are your own boss, and there is no pressure from competing with your co-workers. And therefore, it is easy to become inconsistent and skip a deadline. But this only results in losing the trust of your clients. So, make sure to stay organized and streamline all business activities. Keep track of your invoices, receipts, and contracts. Plan your tasks ahead of time, making reaching the deadlines much easier.
4. Knowing your limits
As your own boss, it can be alluring to take on every job that comes your way. But every individual has a limit. And it is crucial to know those limits and only take on projects that you can complete. This is, in fact, one of the best habits for success.
Accepting jobs beyond your capacity can lead to burning out, poorly completed projects, and even loss of a working relationship. However, it may take a few attempts at balancing jobs before a freelancer can understand the amount of workload that they can manage at one time. In case there is too much work, you must also learn to outsource some to other freelancers.
5. Marketing constantly
Freelancing is like a feast or famine. One month you can be rolling in projects, and the next, you may even find it difficult to make ends meet. To ensure a steady flow of work, you must take some time each day to promote your services. It is the best daily routine for success that can help you avoid lean times as much as possible.
Connect with clients and other freelancers on your social media handles. Spend some time every day spreading the word about what you do. You can even sign up for different networking events to meet other people from the industry and successfully score more jobs.
6. Following up
Another one of the best habits of successful freelancers is that they always follow up with a client. After completing a project, it is great to thank the client for the opportunity and let them know how much you enjoyed the working process. This is an effective way to establish long-term relationships and score regular work.
It is also a good idea to ask a happy client for a referral. You can let the client know about the other services you provide, and if they seem satisfied, you can request a written testimonial.
7. Always leaving room for play
Often, people think that freelancers have the freedom to take-offs or breaks whenever they wish. While that is true, many freelancers are also driven to work extra hard and deliver the maximum work they can. But this can lead to the risk of burning out.
So, one of the best habits to adopt as a freelancer is to take out adequate time to relax and unwind. You can set some time away from your work desk to feel refreshed. Also, it is best to pick an activity that you love that helps you take your mind off work.
Key Takeaways
Freelancing means to be one's own boss. It enables an individual to work as a self-employed person and handle multiple projects simultaneously.
Most successful freelancers observe healthy habits that separate them from those unable to make it in the industry.
Even while working from home, having a designated workstation is crucial to boosting productivity. Also, staying on top of the latest freelancing tools can save valuable time.
Good freelancers know their limits and work capacity. They outsource the extra work to other freelancers and maximize profitability.
Successful freelancers seldom stop marketing their services. Once a project is completed, they follow up with every client and request written reviews.
Lastly, good freelancers understand the significance of taking breaks and keeping their minds refreshed.
Conclusion
Freelancing presents a wonderful opportunity to build your own brand. But just like any other business, it also requires a lot of dedication and hard work. Some best habits to adopt as a freelancer to launch a thriving career. With these habits and a little diligence, you can ensure a career that makes you feel honored to call yourself a freelancer.
FAQs
1. What does freelancing mean?
Freelancing means working as a self-employed individual. As a freelancer, one can work with multiple clients simultaneously.

2. What makes a good freelancer?
Most successful freelancers have similar traits. This includes professionalism, dedication, the ability to communicate well, persistence, consistency, discipline, and initiative.

3. What should freelancers not do?
As a freelancer, you must never do the following:
1. Take more work than you can handle
2. Accept the wrong gig
3. Take advantage of the flexibility
4. Not treat your freelance career as a business
5. Not outsource at the right time
4. How can I be a successful freelancer?
Some tips to achieve freelance success include:
1. Define your expertise
2. Build a robust digital presence
3. Create a portfolio
4. Set your prices competitively
5. Use online platforms to score clients and projects
6. Update clients regularly
7. Ask for referrals
5. What is the best habit to have as a freelancer?
As a freelancer, you must know how to manage your time well. Staying organized can boost productivity and lead to satisfied clients.