Design
10 Best Design Blogs that Graphic Designers Should Follow in 2022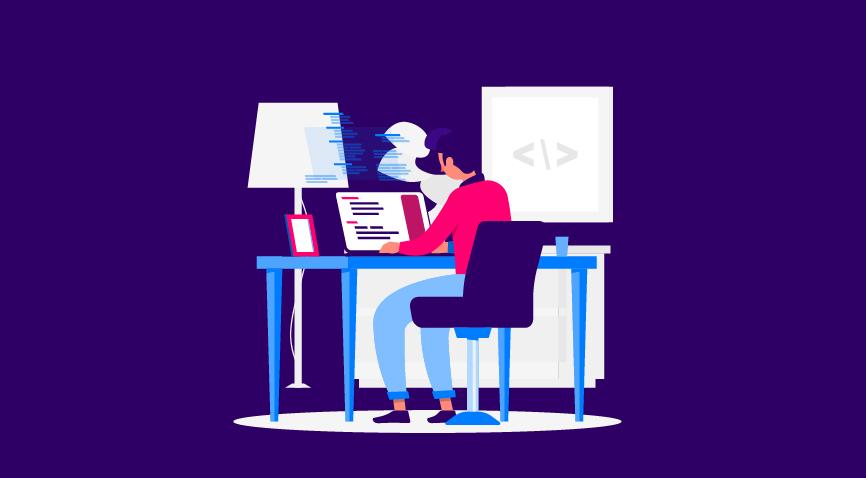 Table of Contents
Dealing With 'Designer's Block'
10 Best Design Blogs to Follow
Key Takeaways
Conclusion
FAQs
Looking for some inspiration for an upcoming design project? Want to learn how to create striking logos for your brand? Regardless of your intention, leading graphic design blogs could be a great place to seek inspiration from. Learn about the best design blogs you can follow to expand your knowledge and get some much-needed design inspiration.
Graphic and web designing is an innovative task. The designer needs to be highly imaginative and ingenious to yield exceptional outcomes. But sometimes, these designers may feel stuck and out of ideas.
Thankfully, there are plenty of online resources and tutorials for people who want to learn more about design. There are a plethora of top design blogs that can help a designer learn about new tools, watch tutorials, and find out about the latest industry news.
Thanks to these blogs, graphic designers can maintain their creativity and sharpen their skills. They are also great for individuals who are seeking inspiration for their designs or looking to reboot their creative mojo.
There are several design blogs available and going through each can be taxing and time-consuming. So, to help you overcome this problem, we have whittled a list of the 10 best graphic design blogs in 2022 that can help you grow your skills.
Whether you're a pro designer, an amateur, or just someone looking to learn basic design skills, these blogs will help you achieve your design goals.
10 Best Design Blogs to Follow in 2022
The first on our list of design blogs is Adobe Create Magazine, a go-to resource for all graphic designers. This design blog offers designers much-needed inspiration, tutorials, and complete information regarding the latest trends.
This information is priceless considering it is offered by the company that has brought to you Illustrator, Photoshop, and many other creator tools that most graphic designers use. Thus, the magazine is an ultimate resource that offers up-to-date information for ambitious creatives.
Adobe Create Magazine's content includes professional advice, video tutorials about their tools, live streaming events, collaborative challenges with industry veterans, and overall informative articles that are excellent for newbie designers. The blog is also available as an app, offering complete user convenience.
So, whether you're searching for bold new font ideas or pondering over the history of emojis, Adobe Create Magazine is the best online resource for you.
One of the best UX blogs to follow is Smashing Magazine. It stands out for its useful, practical, and reliable content on design and development.
Founded in 2006, it's an excellent online resource for designers looking to broaden their knowledge base by attending workshops, conferences, or networking opportunities. The blog can help designers, developers, as well as business owners in a myriad of ways, enabling them to truly learn and grow.
Unlike other design blogs, Smashing Magazine publishes editorial content for web designers and developers. It contains great insights on how to create digital products that boost user experience.
The blog is well organized and categorized the content well, covering topics like web design, user experience, CSS, JavaScript, React, etc. You can search through the article list by using the search bar on the top of the page.
You can read case studies on the blog, get actionable tips, and expand your knowledge with plenty of how-to guides written in user-friendly language. Each post comes with an estimated reading time, ideal for fitting a good read into your hectic schedule.
The AIGA (the American Institute of Graphic Arts) is a non-profit organization that also has a blog. Also called The Professional Association for Design, it was established in 1914. Ever since it has served as the largest membership organization for design in the US.
The blog has over 122 reputable contributors from across the globe offering deep, relevant, and thoughtfully curated resources for business owners, freelancers, students, design educators, in-house designers, and all kinds of design professionals. It provides a myriad of categories and series to enrich any professional's graphic design knowledge.
As a graphic designer, it's hard to keep up with all the latest trends and innovations in your industry. Thankfully, now you don't have to because Creative Bloq does it for you. The incredible blog has a knack for identifying all interesting creative subjects and turning them into information-packed and entertaining articles to read.
Launched in 2011 by four passionate designers, Creative Bloq is a highly trusted source for everything graphic design-related. It regularly publishes video tutorials, actionable tips, reviews of design-related products, and stirring examples of great design. Additionally, it includes the latest news and buying guides, making it one of the top design blogs for creative professionals.
It's worth mentioning that the mix of inspirational posts and how-to guides are great for anyone looking to grow in their field. The informational guides are highly detailed teaching each subject from scratch. Thus, offering a good source of comprehensive knowledge.
With this blog, you can stay updated on the upcoming movie logos, sports logos, and sales on design software. You can also find out what industry experts have to say about different web hosting services, graphic design tools, etc., or even the websites they can visit to get free fonts.
Canva is one of the leading design and publishing tools. Launched in 2013, the tool empowers every person across the world to design and publish anywhere. It launched a design blog where you can find extensive resources that further help designers to learn and enhance their skillset.
The blog has a wide range of articles, videos, and inspirational pieces for everyone to read. It is full of actionable design tips, tutorials, and posts that can help you create better designs for your logos, business cards, posters, etc.
There is a separate section of courses that you can pursue to learn graphic designing. You can learn from industry veterans or connect with up-and-coming artists, all in one place.
One of the best things about the Canva design tool is that it has made it easy for even non-designers to create digital designs through drag and drop features. In a similar fashion, their blog focuses on producing content that's easy to grasp and makes complex things simple. One can easily tell that Canva is passionate about what it does and wants every reader to enjoy the content it produces.
The Design Blog is one of the best graphic design blogs around. A powerhouse of information, it certainly lives up to its tagline – Don't just be a designer, be a good one.
The blog celebrates all things design by showcasing some impeccable works of designers from across the world. So, if you're seeking inspiration for your next project, following this blog might do the trick for you.
Started in 2011 by Ena Bacanovi from Croatia, this blog features diverse information and provides vibrant graphic design content. The kind of blog posts on TDB has a very youthful feel to them. And this is one reason why so many students and young designers are attracted to it.
Apart from daily inspirations, you can also find freebies and tutorials. The articles on the website are segregated and searchable through 26 different tags that correspond to different areas of graphic design. You can also find daily content themed as 'Shop Hunting Tuesdays', 'Friday Freebies', 'Sunday Dribbles', etc.
Inspiration Grid, as the name suggests, is a blog that offers the needed inspiration by showcasing what creative pioneers are up to.
When you visit the blog, you can check out a grid containing a wide range of inspirational images and design projects from different designers. If you're someone who loves mood boards or looking at lots of different styles put in one place, you will love this blog.
You can filter blogs by choosing the specific category that you are interested in. For instance, you can find design projects related to advertising, sports, technology, and more. If you aim to design your own business logo or create letter designs, you will get adequate information and inspiration from this blog.
This is one of the best design blogs to follow if you're looking for ways to support female designers. As the name suggests, this blog is an excellent source of learning and discussion for all women artists. It celebrates women and highlights their achievements in a momentous way.
Many people believe that graphic designing is a male-dominated industry. This blog aims to raise awareness of a woman's struggle in this male-dominated field. Here, you can also find inspiration for designing products related to gender and diversity.
WOGD blog is specifically limited to posters and book designs. However, it features a vast amount of content in that area. You can check out the current work of many renowned female designers across the world that hold the power to inspire all your newbie creatives.
Running since 2006, Abduzeedo is another one of the best UX blogs to follow. Founded by Fabio Sasso, the blog is updated by individual designers across the world. Here, you can find all about design, photography, and UX. Over the years, the blog has immensely evolved and is now known for its incredible 3D works.
Abduzeedo's mission is simple: to become a leading open channel for the design community while encouraging constructive feedback from its followers. An extremely visual blog, it features daily inspirations and trends in the design world. In a short time, it has become one of the most sought-after design blogs in the designer community.
You can find an abundance of how-to guides and tutorials, especially those focusing on Adobe Illustrator and Photoshop. It also offers much-needed inspiration to designers in varied fields – from advertising and apps to video games. So, if you think that your creative mindset is running dry, you can certainly visit the blog for an inspirational boost.
One of the best things about this blog is that it enables you to be a part of a huge community of talented designers.
Creative Boom is another one of the top design blogs and even though it's last, it's certainly not the least. The mission of this blog is to celebrate, motivate, and support the works of different creative professionals.
Here, you can find the latest works of many designers from across the world and get some inspiration for your own project. While the focus of the blog is primarily on web design, it can offer inspiration to anyone working in a creative field.
It regularly features interviews with leading industry veterans. You can watch videos of discussions where top practitioners identify design trends in their early stages and offer meaningful insights to newbie designers. Recently, the blog has also added a podcast feature and an online shop where designers can sell and purchase bespoke prints.
Overall, it's a great blog to follow and learn about new and upcoming design trends. From designs on billboards to designs on soda cans, you can surely find a lot of interesting stuff here.
Key Takeaways
There are plenty of graphic design blogs online that can help you flex your creative muscles. They enable both pro designers as well as newbies to learn new design gimmicks, watch tutorials, and share their work with other fellow designers.
Design-related blogs offer visual, practical, and intuitive content that is satisfying to view and create.
The demand for such design blogs will seldom go away as millions of people across the globe will always want to boost their creative skills.
One of the best advantages of following the best design blogs is that they help to build a community of talented and artistic designers.
Some of the greatest graphic design blogs that you can follow include Adobe Create Magazine, Canva Design School, Smashing Magazine, The Design Blog, Eye on Design, Creative Bloq, Women of Graphic Design, and Creative Boom.
Conclusion
Now that you are aware of some of the best design blogs to boost your creativity, challenge yourself to keep tabs on them weekly. This will help you stay up to date on the latest happenings in your industry as well as hone your graphic design skills.
Additionally, you can connect with fellow designers who share similar interests as you. This is a great way to expand your professional network and even land some great work opportunities. And for beginners, who knows, you may just surprise yourself and turn your hobby into a design career.
FAQs
1. What are design blogs?
Design blogs are online repositories that feature a collection of good works from studios and designers from across the world. These blogs contain industry-relevant news, articles, and other information sources for aspiring creatives. They also contain tutorials, courses, and how-to guides that designers can use to broaden their skillset and advance their careers. 

2. What is the best design blog?
Many design blogs can offer much-needed inspiration to pro designers as well as amateurs. Some of them include Adobe Create Magazine, Canva Design School, Smashing Magazine, The Design Blog, Eye on Design, Creative Bloq, Women of Graphic Design, Creative Boom, Abduzeedo, and more.

3. Where can graphic designers seek inspiration from?
There are many sources of design inspiration for design creatives. Some of the most popular ones include nature, events, social media platforms such as Instagram and Pinterest, books, magazines, TV shows, stores and markets, travel experiences, and design blogs.
4. What tool do most graphic designers use?
Without a doubt, Adobe Photoshop is the most popular graphic design tool. Then there are other popular ones too like Inkscape, Canva, Genially, among others.