Video
All You Need to Know About Youtube Shorts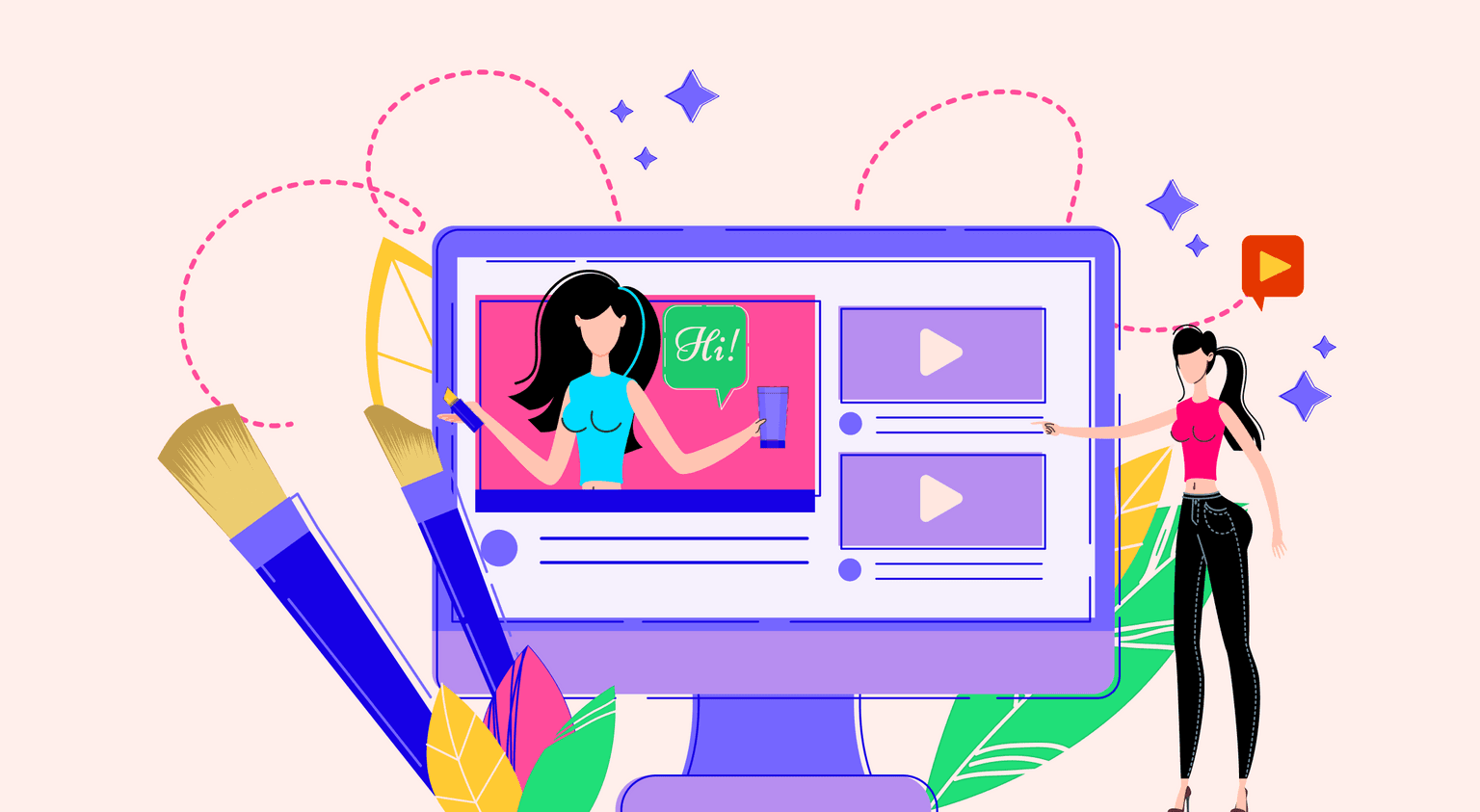 If you want to learn about YouTube Shorts, this blog has it all. Continue reading to learn about YouTube Shorts, how to create them, monetize them, and more.
YouTube has become one of the most popular social media platforms, especially when it comes to user-generated content. And it has now introduced YouTube Shorts, an excellent option for YouTubers to get their feet wet in the world of short videos.
YouTube Shorts is a relatively new feature on the popular video platform, and it's taking off like wildfire! Since YouTube launched the Shorts feature in 2020, it's become one of the most popular ways for content creators to engage with their audience—and for viewers to find new and exciting content. But what are YouTube Shorts exactly? How do they work? And how can you use them to promote your content? We're here to answer all your questions and more, so keep reading to learn everything about YouTube Shorts!
All About YouTube Shorts
YouTube Shorts are short, vertical videos filmed and edited entirely on your phone. You can add music from a library of songs or use your audio. YouTube Shorts lets you create videos up to 60 seconds long, perfect for quick, snackable content.
You can film YouTube Shorts anywhere – in your backyard, at the park, or even in your living room. The only requirement is that you have a strong internet connection to upload your video to YouTube.
Once you've filmed and edited your Short, it's time to upload it to YouTube. You can do this directly from the app or by selecting the "Upload" button on your desktop computer's top right corner of the YouTube homepage. The uploaded videos then get converted into short-form content called Shorts.
The Impact of Youtube Shorts
YouTube shorts are short, simple, and easy to share, but they have a tremendous impact on the audience.
They are typically shot on mobile phones, Go-pro cams, or professional cameras in small spaces or open settings. The format is very informal and can be funny or serious. The creators of these YouTube short videos use them to share ideas, information, and stories with their audiences. For example, they might use it to teach viewers how to make a new recipe or do something new, like using an app on their phones through sped-up and informative short-form content. People can learn, teach, or share an idea with millions of viewers in seconds simply by creating a short video.
The How-Tos Of Youtube Shorts
If you're new to YouTube Shorts or want to know more about how it works, this section is for you! We'll go over everything from how to create a YouTube Short to how to optimize it for maximum views.
How to create a Short
Creating a YouTube Short is simple! If you have a YouTube channel (or else create one), you first need to open the YouTube app on your phone. Then, create a new video. You can either upload an existing video from your camera roll or record a new one.
Once you've selected or recorded your video, it's time to add some effects. YouTube Shorts offers a variety of editing tools, including filters, music, and speed controls. You can trim your video to 15 seconds or less if it's too long.
When you're happy with your video, hit the share button and select "YouTube Shorts." This will ensure your video is posted in the YouTube Shorts feed for others to see.
How to optimize a Short
To get the most out of your YouTube Shorts, you can do a few things to optimize them.
Choose an attention-grabbing thumbnail and title – this will help people click on your video when they see it in their feed.
Use hashtags wisely – don't stuff them in randomly, but use a few relevant ones to help people find your video.
Promote your Short across other social media platforms or even offline – the more people see it, the more likely it is to get views (and maybe even go viral)!
Editing Youtube Shorts
YouTube Shorts are easy to make, and you can edit them from your mobile phone. Plus, they're perfect for sharing on social media or sending to friends.
To get started:
Open the YouTube app on your phone and tap on the "Create" button at the bottom of the screen.
Select "YouTube Shorts" from the options. You'll see a list of all the videos you've shot recently that are eligible to be turned into a Short.
Tap on the one you want to use, and then hit "Edit video."
You can trim your video down from here to 15 seconds or less. Just drag the slider at the bottom of the screen to choose where you want your video to start and end. Once you're happy with your selection, tap "NEXT" in the top-right corner.
Now, you can add music to your video from a library of thousands of songs. To do this, tap on the "Add music" button and browse the available tracks. When you find one you like, tap on it to add it to your video.
Once you've added music, you can adjust the volume of the audio by tapping on the "Adjust audio" button. This will bring up a slider that you can use to adjust the volume of your video.
After editing, just hit the "Save" button in the upper-right corner, and your Short will be ready to share. You can find it by tapping on the "My Videos" tab at the bottom of the screen. As easy as that, you've now created and shared a YouTube Short!
Benefits of YouTube Shorts
YouTube Shorts offers several benefits over traditional videos, including,
Increased engagement: With the audience's attention span only getting shorter, YouTube Shorts allows creators to capture and hold the audience's attention more efficiently than longer videos. Additionally, the looping feature ensures that viewers will watch the entire video, increasing the likelihood that they'll engage with your call to action.
More flexibility: YouTube Shorts allows you to create videos on the go without having to lug around a heavy camera or editing equipment. All you need is your phone!
Increased reach: Since YouTube Shorts are optimized for mobile viewing, you can reach a wider audience than traditional videos. Additionally, since most people watch YouTube on their phones, you'll likely get more views with YouTube Shorts than conventional videos.
More creative possibilities: With new creative tools like multi-segment editing and adding music from YouTube's vast library of songs, you can create truly unique and engaging content with YouTube Shorts.
Better visibility on YouTube: YouTube gives Shorts greater visibility by showing them in the homepage feed and the Shorts tab. This means that users will be more likely to see your content than ever.
YouTube Shorts offers numerous benefits to content creators, making it an excellent option for anyone looking to create engaging videos.
How to Monetize YouTube Shorts
The trick to monetizing your Youtube shorts is to create appealing ads for your audience and make them want to watch more of your content.
Here are some helpful tips:
Create an ad format that ties in with the video's tone and fits with the style of animation or other visual effects used in production. For example, if you used many colors in the video, use an ad with lots of colors. If you had a lot of action/violence in your video, then use an ad with lots of action/violence.
Use images from your video in the background of your ads when possible so viewers will be reminded of what they saw when they watched the full-length version of the video on YouTube instead of just seeing static squares with no visual continuity between them (which would make viewers feel like they're missing something).
Ensure all text for titles, subtitles, etc., is clearly visible so viewers immediately know what they're looking at (not just seeing little black squares!).
The next step is to research competitors in the space where you're trying to monetize your Youtube Shorts. What are their strategies? How successful do they think they'll make money off their videos? What are their goals? You should also look at past examples of successful Youtube Shorts in your area (if there are any).
How To Make Money From Youtube Shorts
In the past decade, YouTube has emerged as one of the leading video-sharing platforms globally. Apart from the free content viewers watch on the platform, as a creator, you can make money from YouTube, and it's not just from ads! You can also make money from YouTube Shorts, short, snappy videos under 60 seconds.
YouTube Shorts offer a new platform for creators to make money. You can set up a "creator fund," which allows viewers to donate money to their favorite creators. The funds go directly to your account, and you can withdraw the money anytime. Creator funds are a great way to get support from your audience, and additionally, you can set up ad revenue through Google Adsense, which is a great way to generate income from YouTube shorts.
How to Boost Visibility and Engagement
YouTube Shorts is an excellent way to boost your visibility and engagement on the platform. Here are some tips on how to make the most of this new feature:
1. Use keywords in your title and description.
Make sure to include relevant keywords in your title and description so that users can easily find your video for those terms.
2. Optimize your thumbnail image.
Your thumbnail image will appear in the search results, so make sure it is attractive and inviting. Include text or callouts in your thumbnail to grab attention.
3. Create exciting and engaging content.
Keep your videos exciting and engaging by offering something unique or valuable that viewers will want to watch. You'll be more likely to get views and subscribers if you can provide helpful tips, information, or entertainment.
In Summary
One of the coolest things about introducing short-form content to your YouTube channel is that you get to leverage the creativity and talent of other creators and users. So if you're considering going with one of these genres, use high-quality video editing apps to make the most of what you've got.
Whether you're looking for a new way to express yourself online, trying to become an influencer or want to create something fun and unique, YouTube Shorts is a great platform. With their easy-to-use tools and wide range of options, they can help anyone make videos that stand out from the rest. So what are you waiting for? Now that you know everything about YouTube Shorts, get started!