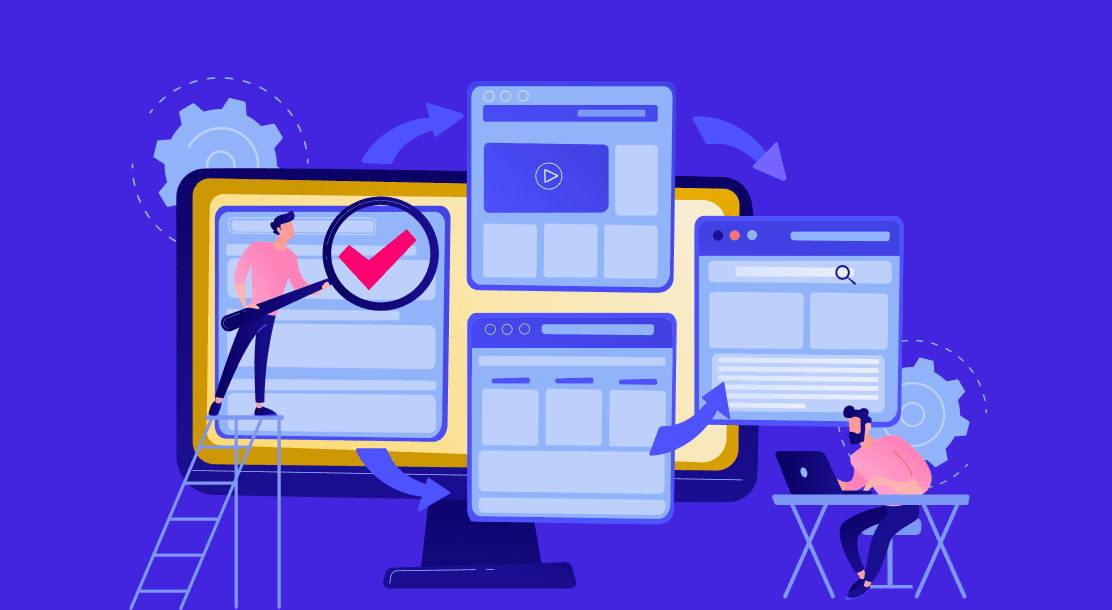 In the past two years, we have seen rapid growth in the consumption of short-form content. Thus, almost all social media platforms have introduced their version of short-form content creation. After the ban of TikTok, MX Takatak grew to become one of the significant platforms for short-form video creators.
This blog features four prominent creators of MX Takatak, who enjoy a huge fan following for their unique content, highlighting their journey and the growth opportunity in the content economy from short-form content.
Before we get to the nitty-gritty, let's introduce our contributors.
Nidhi Passi is a small-town girl who doesn't limit herself to any specific genre. She creates fashion, dance, and travel content at MX Takatak. Rugees Vini (aka Viniti Rugees) hails from Haridwar and enjoys a huge fan base on MX Takatak for her unique content. Dushyant Kukreja is a Haryanvi boy who cracked the MX Takatak algorithm to reach millions of hearts. He has an outstanding journey from Tik-Tok to MX Takatak and YouTube. Chetan Monga is a creator who is famous for creating regional comedy videos on MX Takatak.
What Is Short-Form Content, and Why is it Booming?
Short-form content is basically any content that is quick and easy to digest and covers a specific area of a topic instead of being comprehensive. It can include written content or even videos. Short-form videos are usually up to 30 seconds to 1 minute long.
In just two years, creators have adapted to short-from content, and audiences are much more engaged as well. We were used to watching long-form content like movies, TV soaps, and much more for a long time. Eventually, we explored the internet further, giving rise to platforms like YouTube, Social media platforms, and OTT platforms.
After some years, TikTok was launched as the first short-form video creation platform, which received an outstanding response from audiences and unlocked an additional opportunity to grow the creator economy. Later, almost all social media channels started incorporating the short-form video feature, and the reason lies mainly in three factors.
● Short-form content offers the opportunity to experiment more.
Earlier, in the name of content, we were provided with films, and TV shows that an ordinary person cannot think of creating on their own. As Chetan Monga says earlier, it was not easy for a layperson to become a more prominent name in the entertainment industry. Many talents went unseen and unacknowledged, but with short-form content, the internet, and social media, it became possible for everyone to try their hand at content creation.
● Can be accessed quickly and is handier for creators
Short-form content is quick to make, and a creator doesn't need a whole crew to make a video. They are dependent on available resources to make the best video content possible. For instance, Nidhi discovered her passion for video making during the COVID-19 lockdown, Dushyant made his way from Tik-Tok to Insta reels, and then MX Takatak. His audience followed him wherever he went and enjoyed his content on these platforms.
Rugees got a chance to showcase her versatility in short-form content. In a nutshell, all social media channels today incorporate short-form video features to be user-friendly for both audiences and creators.
● A new scope for a full-time career
Before the influencer culture, only celebrities and film stars endorsed brands. But, after the successful functioning of the content creation industry, the creator economy saw a significant rise, and even bigger brands started collaborating with influencers. This credit, in some ways, goes to the short-form video creators, who enjoy vast followers in millions.
This gave rise to a full-time career opportunity for people who invest their time creating content on these platforms. There is another side to this. As Dushyant mentions, film stars and celebrities are now part of short-form video content. Nidhi also observes that this type of video content has become a platform for music and film promotions. This clearly shows short-form content winning over all other content in the coming years.
How does the purpose of short-form content range from entertainment to educational?
All four speakers find that the audience's attention span has reduced considerably in the last couple of years. Some say that it is lesser than that of a goldfish. Everyone wants quick and exciting content that serves their entertainment, educational or informational needs.
As a result, it is easy for audiences to go through various videos without spending too much time on social media platforms.
The future of short-form content
Short-form content creation has been booming and will skyrocket in five years. In addition to all the perks and benefits for creators, short-form videos are more watchable for audiences. It is becoming a quick entertainment recharge break for everyone. If you get bored at work or home, go through any of the platforms for 5-10 minutes, and you will get a good dose of entertainment.
It also contributes a lot to the creator economy, and more and more people are adopting short-form content creation to engage their audiences.
Note: This blog is an excerpt from a session on The Short Form Content Craze: Viral and Impactful with Nidhi Passi, Rugees Vini, Chetan Monga, and Dushyant Kukreja. The session was part of Elevate–a global virtual content summit organized by Pepper Content, bringing together industry leaders in content marketing.