Marketing
What Is the Ideal Meta Title and Description Length?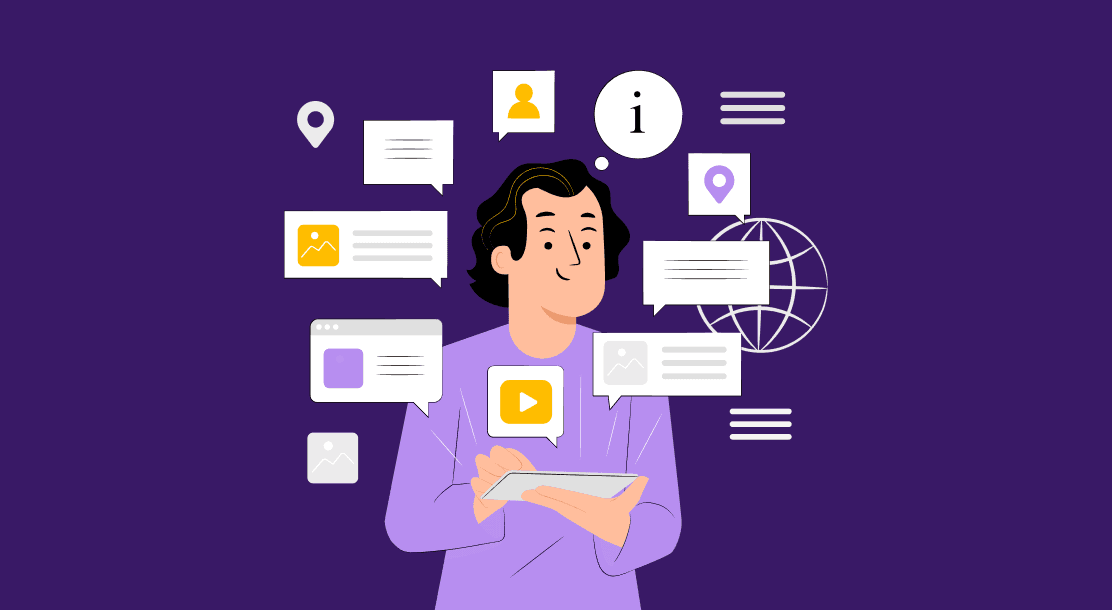 Here's the perfect meta title and description length to use in your SEO content.
The marketing and advertising space have evolved for the better. If you have been following this industry keenly for a long time, you may have witnessed the changes. Today, if you indulge in a conversation with digital marketers, you will most definitely hear about SEO.
In the world of SEO, meta tags, i.e., meta titles and meta descriptions, are important elements. Still, some people are ignorant about the importance of meta tags. They should be a crucial part of your SEO strategy. They help in ranking your page indirectly and are the topmost elements affecting your ranking factor. This blog discusses what the ideal meta title and description length are.
Well-written meta descriptions can increase your clickthrough rates (CTR), improving your search ranking. But, these tags should be written within a character limit, summarizing your page's content. Before dissecting the details concerning the length of meta titles and descriptions, let's understand what they are.
What Are Meta Titles and Meta Descriptions?
Meta titles and descriptions are a summary of a web page. Their intent is to interest the users to visit your webpage. These are the pieces of HTML code found on nearly every web page.
Let's put it more simply. While you scroll through Google, you may have seen blue links followed by short descriptions. These are meta tags. The blue links indicate the meta title, whereas the summary indicates the meta description.
Now, let's see what the ideal SEO title and description length is.
SEO Description Character Limits
There is a character limit to title and meta description lengths. If you go beyond the limit, Google will truncate the words and shorten them. This will only result in the content quality being compromised. To avoid falling into this trap, let's now understand the meta title and description character limit.
The ideal meta title should be up to 70 characters, whereas the character limit of meta descriptions is around 160 characters. While there may be no limit to these SEO description character limits, you can't take a chance. Google is the internet God, and you never know how it may surprise you. Here's how Google cut a meta description that was too long:
When you exceed the SEO description character limit, Google tends to curtail the description snippet. It is often done to fit the length of the device you are using. Is this a bit puzzling to soak in? Let us break it down for you.
There is a difference between meta title and description length for both mobile and desktop. While desktop has a longer length for meta description, mobiles have a long character limit for meta title. It is unarguably an interesting thing to look into; however, you need to deeply analyze the visitor percentage of your web page.
Study your website analytics carefully, and decide how you want to optimize the meta tags. The SEO title and description length are significant; thus, make sure you use the best practices to write the meta tags, keeping the character limits in mind.
Remember, following SEO title and description length rules is crucial for your campaigns. It can be an untapped opportunity for your business. You should optimize it for your on-page SEO. Meta tags and their character limit may be difficult to crack; however, you can always bank on us.
5 Best Practices for Writing Crisp Meta Tags
We have shortlisted some of the best practices for writing crisp, catchy, and engaging meta tags.
1. Keep them snappy yet descriptive
Don't let the SEO description character limit restrict you from writing engaging descriptions. Instead, let your creative juices flow. Research well and see how you can entice your visitors with a catchy description. Meta titles are no different. Use a similar technique for them as well.
2. Use relevant keywords
In the end, you are crafting meta titles and descriptions for SEO purposes. Make sure you curate tags by fitting in the relevant keywords. Including keywords in meta titles is beneficial. When someone posts a search query on Google, the first thing they see is the title. These keywords tell the audience that they have found the thing they were looking for.
The meta title and meta description length matters, so use keywords in them wisely. However, make sure you don't do keyword stuffing because it may affect your Google ranking in a negative fashion. Like title and meta description length impact SEO strategies indirectly, overuse of keywords can lower your SEO rankings too.
3. Write unique meta descriptions for each web page
Google is definitely a crowded space; this race is difficult to win. Therefore, you have to be unique in your approach. As your website has multiple pages, use different meta titles and descriptions for every page. Why? Because it distinguishes you from other businesses. Moreover, it eases the understanding of the users to know the page content. It also results in more traffic. More visitors to your site automatically translates to high search rankings. Hence, leverage meta descriptions properly.
4. Practice writing meta titles
Writing snappy titles is challenging because you need to balance the core message with relevant keywords. In order to do so, closely understand your topic, come up with the most descriptive words for it (along with the right keywords), and string them together in a crisp sentence. Try until you get it right.
5. Include a call to action
A call to action (CTA) is prominent in content writing. You are trying to achieve a business objective, for which you need to emphasize your content. Or else, how will your audience take the desired action? Let's say you are launching a new product and want to create awareness. Use CTAs like ''Learn More'' within the SEO description character limit.
CTAs simply guide your target audience towards the completion of the buying journey. It affects their purchase decisions. However, make sure your CTA is attention-grabbing.
Including keywords in meta tags can improve your search engine. Thus, make sure you include them in the tags. We strongly recommend you adhere to the meta title and description length guidelines. Avoid keyword stuffing and optimize your metadata. We hope this blog is helpful to your cause.
FAQs
1. Is it mandatory to write meta tags within the specified limit?
No, it's not; however, it is advised to adhere to meta title and description length guidelines. Google will automatically shorten your titles and descriptions if they go over the limit. You probably wouldn't want to risk it; however, don't make it too long or too short. While you can keep the meta title precise, you are free to play around with the SEO description length. A meta description allows you to be descriptive and educate the users about the context of the page. 

2. Do meta tags affect SEO strategies? 
Meta tags influence your SEO rankings indirectly. If you optimize them well, there is a chance of an increase in clickthrough rates. The higher the CTR, the more would be the website traffic. More visitors imply greater chances of high search rankings. 

3. Are SEO descriptions supposed to be longer? 
Yes, meta descriptions are longer, as compared to meta titles. Google has specified the SEO description character limit to 160 characters. It recommends businesses to keep it within the character limit, but long enough to be shown in Google results. As the name says, meta descriptions are descriptive. Make sure to optimize them with the right keywords and explain the web page context through them. 
4. Are keywords crucial in meta tags? 
It's a big yes! Keyword usage matters as much as title and meta description length. Leveraging primary and relevant keywords in meta tags can help rank your page better. Google ensures that you don't do keyword spamming. Thus, you should keep the content quality in check by being mindful of the number of keywords you use. 

5. Which voice should I use in meta tags? 
You want people to take action instantly; thus, both meta title and description should be in an active voice. Users need to know what they are getting themselves into, so make sure your meta tags are clear and engaging.