Design
A Primer on Monochromatic Designs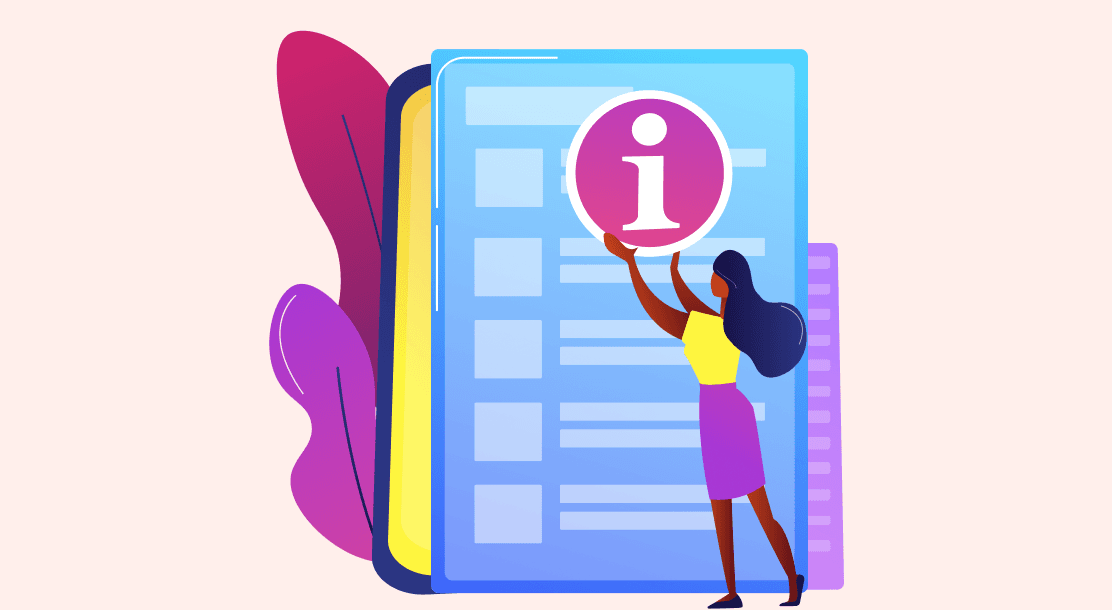 This blog will introduce the many dimensions of monochromatic designs and art, with techniques and strategies for applying them to your own design work.
Colors are a tool that you can use to create a sound source of pleasure, excitement, engagement, and attraction among your target audience. Certain shades can elevate your work. While a mixture of colors can be appealing to the eyes, you should give monochromatic design a shot.
A monochromatic palette usually consists of a single color, or a combination of black, white, and gray. Monochromatic art, as everyone believes, is not bland, if you play your cards wisely, There should be an appropriate selection of shades and the right set of skills to balance and merge all the possible tones and hues. Many brands, today, prefer monochromes in branding, promoting, marketing, and even creating graphic design portfolios.
In this blog, we give you a detailed insight into monochromes, with tricks on how and when to incorporate them into your design.
What Is Monochromatic Design?
Today, many graphic designers and graphic design services use monochromatic designs when catering to their client's branding, promotion, and marketing demands. If you are a staunch follower of the fact that simplicity is the ultimate sophistication, then monochromatic art and designs are for you.
But how can monochromes bring distinctiveness to your piece of work? The answer to this specific question lies in the very definition of monochromatic art, as it alludes to utilizing different tones, tints, and values of the same hue or base color, which makes the whole unique.
Monochromatic designs enhance the quality of the final product, as they bring a sort of texture and pattern into your graphic easily. To understand the concept of monochromes, you should carefully look at a color wheel that divides the different colors into three groups: primary, secondary, and tertiary.
This color wheel shows the different tones and shades of a single color. A monochromatic design is all about these tones and shades combined in the form of a visual, be it a 3D poster, or a social media post.
4 Crucial Elements of a Monochromatic Design
These elements will help you generate a definitive calette for your graphic design services that you can stick to or change according to your preferences.
1.
Hue or base color
This is the purest pigment of a color that is untouched by any other stain. It is used as a base to obtain a tint, shade, or tone.
2.
Tint
Adding white to a hue will obtain a tint, as it lightens the existing base color. You can add multiple layers of white to your chosen color to get a bright and soft tint.
3.
Shade
Attaining a darker impression of your base color requires adding black to it. Add black to a color to get a lighter or darker shade.
4.
Tone
Adding gray to the selected pigment will get you a tone. Most graphic design services avoid toning their hue, as it results in a dull tone. But if you are using tints and shades in your monochromatic design palette, you should add a tone to it to obtain a texture in your design.
Where to Use a Monochromatic Design
Monochromatic designs are not necessarily dull or boring. On the contrary, it is fun to play with a single segment of color, and develop variations of it. Selecting a subtle hue or base color and adding hints of white or black to it fetches you a beautiful monochromatic palette. But after achieving this palette, you have to make use of it in your designs. Now the question that arises is which design will it complement the most?
Well, you can use monochromatic art anywhere you want, be it a poster, web graphics, a graphic design portfolio, brand logos, and more. But to be more specific about the implementation of the monochromatic arrangement, you can read the list below.
1.
3D illustrations
When designing a 3D illustration for your clients, you can easily use monochromatic art, as it adds a lot of texture to your creation and helps you distinguish between various patterns.
2.
Branding
Monochromatic designs could become a brand's identity. With time, your brand gets identified by the monochromatic palette you use. For instance, different shades and tints identify Johnson's Baby's products. This makes them globally associated with the brand.
3.
Photographs
Photographs look different when different shades and tones of the same color are used with clean saturation. The above image puts it in perspective.
4.
Billboards
If your graphic design services are being used to promote a company's product on a billboard, then monotony can be handily used to make your hoarding stand out and capture the attention of the masses. Many graphic designers use single tones and shades of bright, primary colors to make the billboard look attractive and catchy from a distance.
5.
Graphic design portfolios
Graphic design portfolios can also be created using monochromatic designs. It will give your clients a detailed insight into the work you can perform, without any distraction and clutter. Not only will this make your portfolio appear sleek and smart, but it will also help the client focus on the most important elements of your work.
Why Are Monochromatic Designs Important?
Various brands take the color schemes of their packaging, logos, and marketing very seriously. They remain loyal and confined to only a few colors, which gradually become their international identity. Monochromatic palettes usually include the 60/30/10 ratio, where 60 is the base color, 30 is the darker shade, and 10 is the tint. Monochromes have taken precedence today, as more and more brands are preferring simplicity and elegance.
Many international brands like Volkswagen use tints and tones of the same for their branding and marketing. Similarly, Netflix uses red, and Chanel uses black to signify power and luxury. Monochromatic art is playful as well, as you can use a broad spectrum of colors and experiment with them. By adding white, black, and gray, you can easily change the version (lighter/darker) of the selected pigment, making it creative.
Monochromatic designs are a huge hit these days, and there is no doubt that they have surpassed the notion that using a multidimensional color scheme is necessary to market your product and attract the masses. Graphics designers, today, rely on monochromes these days, as they bring softness and simplicity to the most complex of their designs.
Key Takeaways
● Monochromatic design and art refer to using a single pigment or base color with variations formed by adding white, black, or gray.
● Monochromatic designs include tone, tint, hue, and shades.
● You can use monochromatic art in several ways, such as in graphic design portfolios, photography, 3D art, and to generate a sense of texture and shades.
● Various brands use monochromatic designs to fulfill their needs of branding, packaging, logo designing, and more.
● Brands like Coca-Cola, Starbucks, Nikon, Kylie Cosmetics, Nykaa, Volkswagen, Netflix, etc., all trust monochromatic art when it comes to their branding and packaging strategies.
FAQs
1. Why to use monochromatic designs in graphic design portfolios?
Many graphic designers prefer creating monochromatic art in their graphic design portfolios because it represents their talents in the best way, without any distractions.
2. What is monochrome in design?
It simply means to create varied tones, shades, and tints of a single pigment like red, yellow, blue, pink, and more. Using a single color with distinct tones brings simplicity and texture to your art, along with refinement.
3. What are the best examples of monochromatic colors?
All versions of blacks and whites give you monochrome complexions. The best examples of monochromatic colors include light green, dark green, pink, red, maroon, light blue, dark blue, sky blue, etc.
4. How to choose the right color schemes?
To select the right color scheme, you should understand the concept of color psychology and the color wheel, which revolves around primary, secondary, and tertiary colors. Secondary colors are made by mixing shades of primary colors, and tertiary colors are formed by combining primary with secondary tones.