Design
8 Prolific Graphic Design Services to Bookmark in 2022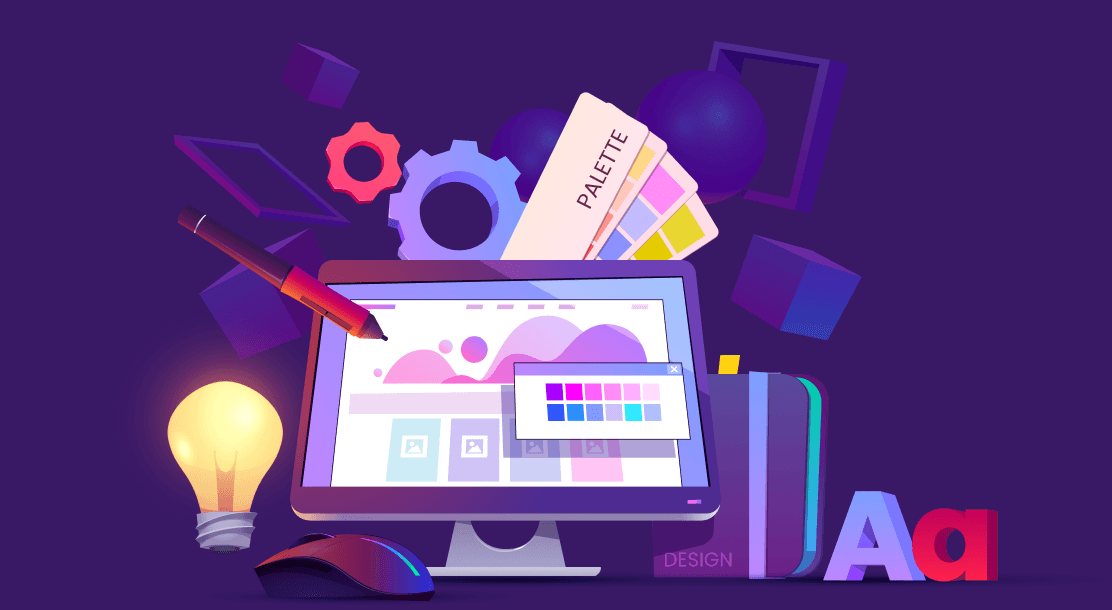 If you are looking for graphic design services to outsource your firm's design work, we have a list of the top graphic design companies you can consider.
Tech-savvy giants such as Apple, Google, and Microsoft perform so well on the global level, because every time they launch a new product or campaign, they focus on the graphic design and marketing of the product. The quality and production of the design stand out from the crowd. Everything from their logo to packaging seamlessly contributes to their brand identity. Thanks, in huge part, to the graphic design services they employ. 
Today, graphic designers and graphic design companies render their services across the board to design innovative visuals that make huge brands what they are today. If you want to accomplish a milestone with your firm internationally, you should start investing in graphic design, as it will help your brand scale newer heights, and build a huge amount of trust with consumers.
8 Graphic Design Services to Consider in 2022
So, if you are looking for graphic designers, we have put together a list of some world-renowned graphic design companies. We have sorted the graphic design companies based on their services and global reach.
1. Landor
This is a global symbol for creative graphic design, with an experience of more than 50 years. This design studio has extended its services to over 20 countries, including Istanbul, Geneva, Paris, Oslo, Mumbai, Bangkok, Chicago, and New York. With satisfied clients like Amazon, Lego, Apple, Dell, Honda, Kellogg's, Microsoft, and Nike, Landor truly deserves the title of the best graphic design agency. Its services include brand promotion, strategizing, graphic design, etc.
2. Webisdom
This India-based graphic design firm Webisdom will help your firm grow digitally, with creative and efficient graphic designers. Their services include web development, web designing, app development, social media optimization, and graphic designing, among others. 
Webisdom has served massive firms like Nissan, Pizza Hut, Tech Mahindra, Sonata, Paytm, Mitsubishi, Honda, and more. With reach across eight countries, this is definitely a design service you would want to try out.
3. Mind Digital
A reliable and technical graphic design company from India, Mind Digital can easily turn any idea you want into a global marketing business strategy. With nearly a decade's worth of experience, this creative graphic design service has served brands, such as Pfizer, Forever 21, Adidas, Tommy Hilfiger, and more. Under graphic design, they service many areas, such as logo design, landing page design, and more. They also provide other services, such as digital marketing and web development.
4. Starfish Creative Design
Starfish combines conceptual graphics with communication to deliver the best results. Established in 1996, they provide services in the field of consulting, branding, collaborating motion graphics, and creative designs. Some of their notable clients include The Galleria, Metro Bus, Landsec, Net App, Aggies, The Unloc, Lambert Smith Hampton, Chichesta BID, etc. If you want to fulfill your brand's design needs in a more personalized manner, this is the best graphic design studio for you.
5. Pentagram
One of the largest independent design studios in the world, Pentagram's network is spread from London to New York. Boasting some of the best graphic designers, the firm has worked for brands such as Jack Daniels, Citibank, Mulberry, Ankostore, lululemon, and more.
The image above depicts their packaging design for work for Zalando. They provide services in the areas of graphics, typefaces, advertising, communications, products, packaging, and more. If you want to make your brand successful in the international market, you can invest in this graphic design service (bear in mind that it could be too much for your pocket.)
6. Lounge Lizards
With an outstanding experience of more than 20 years, this graphic design company has some of the finest graphic designers in the world who will cater to your needs seamlessly. They deliver services like branding, web designing, digital marketing, web development, app development, website maintenance, and website audit with precision. They have satisfied clients like Ford, Isuzu, Wagner, Disney, HBO, Motorola, Marvel, Pinerock, and more.
7. MetaDesign
With experience of more than 40 years, this graphic design studio has services like spatial designing, graphic designing, motion designing, brand packaging, promoting, consultancy, etc., making it a suitable pick for your digital design requirements. This brand has served Volkswagen, Medgate, Deutsche Telekom, Fortis, Origo, Great Dane, Krebsliga, Coccinelle etc., over the years.
8. The Chase Creative Consultants
This global graphic designing company offers services like brand consultancy, logo designing, and brand promotion. It can transform your brand into a digital giant by creatively representing your ideas. This enterprise has served firms like Royal Mail, University of Bristol, AstraZeneca, TESCO, Diageo, and more. The above image depicts the work they did for Royal Mail.
Graphics have become the core of any brand's identity. The technical expertise that reputed graphic designing companies offer can not only help gain new customers, but also retain them. If you as a brand want to grow, you have to invest your resources in a good graphic design company that delivers in accordance with your target audience, the nature of your business, and goals.
FAQs
1. Why are graphics important for a brand? 
Content and product visibility are everything for a brand to prosper, and graphics help attain it easily. Unique and innovative graphics communicate your brand's identity and agenda clearly. The more the impact of the graphics, the greater the level of response you will get.

2. What are the important components of graphic design? 
The components of a graphic design may vary according to the purpose of each design. But all the graphic design forms must consist of the basics, such as a clear message, logo, color scheme, and typography, among others. You can easily add or subtract these mentioned components as per your business needs.
3. Is graphic design a promising career? 
Being a graphic designer is an excellent job opportunity. Several firms, such as Pentagram, The Chase, Lounge Lizards, etc., pay well to their graphic designers. And with time, if you perform well in this field, you can scale great heights in your design career. 

4. Do graphic designers get paid well? 
The average annual package of a beginner is about five lakh per annum. If we talk internationally, you will be thrilled to know that a graphic designer can earn as much as $19.91 per hour!