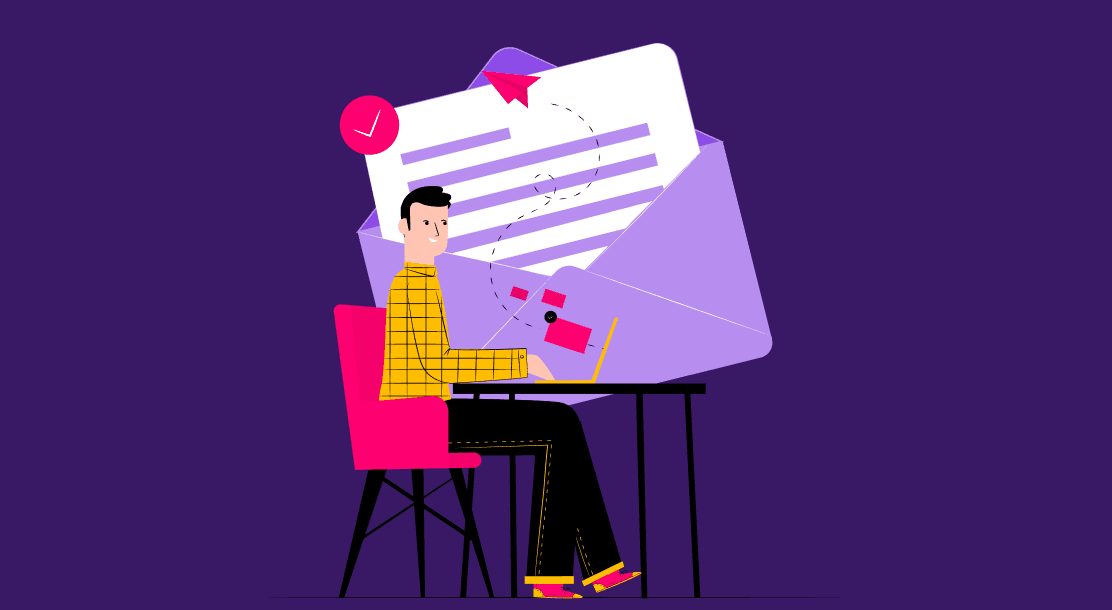 Businesses and self-employed professionals share a mutually beneficial relationship, where both can expect growth from supporting each other. Ensuring business help for self-employed professionals is essential to keep this interesting dynamic strong and steady. This blog sheds light on the importance of freelancers for companies, and how businesses can support them.
Why is Hiring a Freelancer for a Company a Great Idea?
Any business that wants to get a project going at the earliest with the help of passionate and well-versed professionals should consider hiring freelancers. No matter how specialized your needs may be, there's a good chance that you'll find the relevant expertise in the vibrant freelancer community. Seasoned professionals who're self-employed and working for your company will bring their best to the table in terms of domain proficiency and field experience. You can count on them to offer diligent and professional care for your ambitious projects.
Furthermore, choosing a freelancer gives you the incredible opportunity to tap into a global pool of talented professionals. Geography no longer has to stand in your way of working with the finest expert for the job. All you have to do is explore the vast global freelancing community and hire a talent you're happy with.
Also, professionals who're running self-employed businesses from home can help you save significant time and cost on your projects. With freelancers, you don't have to go through employee onboarding and training formalities. They can start working on your project almost as soon as you hire them. When the project is finished, you can decide whether you want to renew their contract or discontinue their services. The cost associated with a freelancer exists only as long as you need their expertise.
10 Effective Ways to Show Business Support for Self-Employed Professionals
Self-employed professionals can be immensely beneficial if the company extends support to them in furthering their careers. Here are ten ways in which companies can fulfill this duty.
1. Be patient at the start
Since communication usually takes place remotely when working with freelancers, it might take a minute to get everybody on the same page regarding how things need to be done. Have patience during this time as eventually, through in-depth discussions, things get much easier to manage.
2. Spread a good word
If you're happy with the services of your freelancer, then be vocal in expressing your appreciation for their work. You could recommend them in your professional and social circles, letting people know about their expertise. This will help them get more work opportunities.
3. Understand and respect their working style
A big part of the reason why professionals go the freelancing route is because of the flexibility and better work-life balance that comes with it. Extend business support for self-employed people by understanding their preferred style of working and respecting their boundaries. Ask them about their work schedule to make the coordination easy.
4. Make timely payments
Given the slightly informal nature of freelancing, things tend to become a bit relaxed. However, you should try and maintain a strict and regular schedule for payments to your freelancers, especially if it's a project extending over months. Discuss a payment schedule that works best for them.
5. Get to know their professional background better
To cultivate a more meaningful association with your freelancer, you should get to know their professional capabilities better—beyond the project you've hired them for. Learn what areas they specialize in and what skills they possess. You might end up discovering that their expertise could be helpful for other tasks as well.
6. Offer them a friendly environment
When managing freelancers, you don't have to worry about integrating them fully into your company. But, it's still a good idea to establish a welcoming and amiable work environment for them, so that they feel comfortable enough to deliver their best work. Conduct regular meetings to answer their questions and receive their opinions.
7. Be fair when negotiating their compensation
For self-employed professionals, getting the right compensation for their work is important in determining their success. Appreciate the time and effort they are devoting to your project, and be fair when deciding their compensation.
8. Provide constructive feedback
Whether it's constructive criticism or words of praise, remember to offer feedback to your freelancers after they've finished working for you. Write them a good review, highlighting all the positives about working with them. Your review can help them earn credibility, through which they can future projects.
9. Hire more freelancers
Be it writing SEO articles or creating graphics, there are many accomplished freelancers you can seek help from. See what work roles or assignments are present in your company that can be allocated to freelancers. You could even ask your current freelancer to recommend some names for these jobs.
10. Rehire them when there's a need
One of the best things you can do to extend business support for self-employed professionals is to continue to give them assignments. If you've worked with a freelancer once and liked their performance, you could work with them again, whenever you think their services might come in handy.
Consistent business help for self-employed professionals is essential to help the freelancer community thrive. Only when businesses support and promote freelancers, can the latter hope to become professionally and financially successful. This, in turn, can encourage more working professionals to take up freelancing. Hence, businesses should step up and do their bit to help freelancers move ahead.
FAQs
1. Who is a freelancer?
 A freelancer is a self-employed professional who works on short-term projects with varying clients, with no obligation for any long-term commitments. Freelancers work independently and flexibly. They're paid based on the assignment they're hired to do. 
2. Who should hire freelancers?
 Any type or size of business can hire freelancers. The immense knowledge of seasoned freelancers can help businesses in their most complex projects.
3. Is it better to hire freelancers or employees?
 The answer is going to be different for each company. As a company, it's on you to evaluate your project needs. Ask yourself the following questions: 
What type of skilled professional do you require?
For how long will their services be necessary?
What type of hiring budget do you have?
Based on this evaluation, you can decide if hiring someone self-employed would be better than hiring someone permanent and full-time.
4. What are the benefits of collaborating with freelancers?
There are multiple advantages of hiring a freelancer for a company:
It makes more sense cost-wise.
It helps you in getting started on the project without wasting much time.
It allows working with diverse people.
It ensures more flexibility in the way work is done.
It helps in the prompt completion of time-critical assignments.
5. How to hire the right freelancer?
 To begin with, outline what type of professional skills and experience you require from your freelancer. You could do an offline search for the right person or choose an appropriate online freelancing platform to post your requirement. Review the interested profiles carefully to see which one of them is the best fit for your criteria. Lastly, if feasible, try to schedule an interview with the potential candidate before taking the final call.