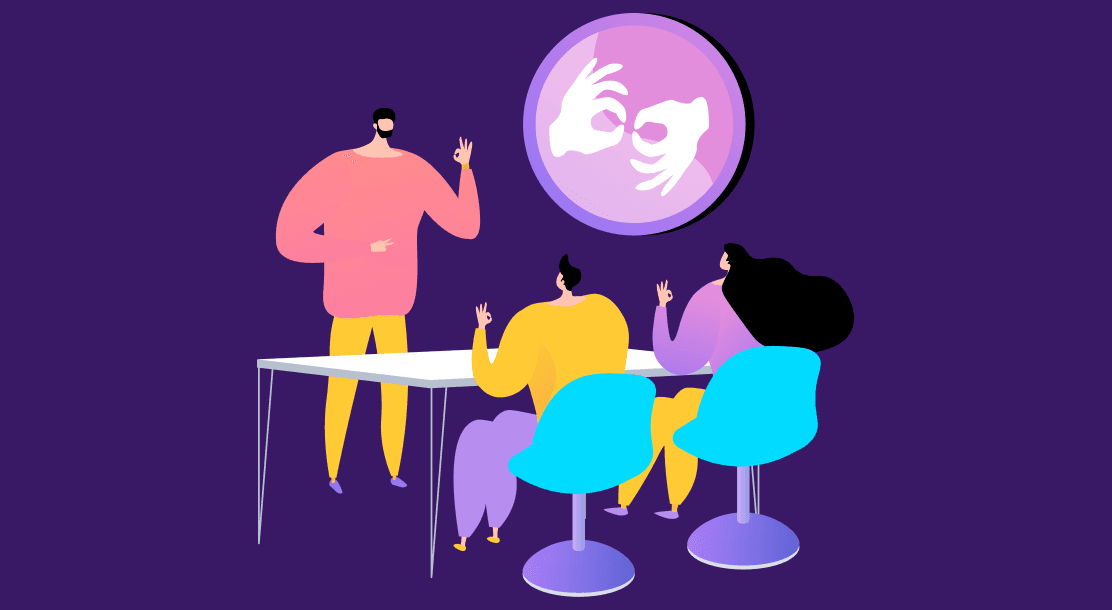 Over the last couple of decades, the world has slowly moved online to the point where the internet has become an integral part of our lives. It has helped us connect with people who are oceans away, learn about places that we may never visit, and helped instill a global approach in the way we do business.
The translation is becoming more and more necessary in a world where a person sitting in India can access a shop based in Italy. A person browsing online in the USA can contact a hotel owner based in Malaysia. The translation is becoming more and more necessary in a world where a person sitting in India can access a shop based in Italy. A person browsing online in the USA can contact a hotel owner based in Malaysia.
Nearly every browser you use has an option of translating a foreign language into a native one, thus helping you reach people and companies that operate in a foreign language. You can achieve all of this with the option to translate a website. And this guide tells you all you need to know about going global and using translation to ramp up your business.
Why is Website Translation Useful?
Typically, we can spend months on the internet without having to translate a website into a different language. However, if you perform research that entails multiple countries, you may come across sources where the website is written in an unfamiliar language.
During such instances, having the skill to translate a website comes in handy. You may have already seen this feature and used it on social media platforms such as Facebook and Instagram. Many creators, shops, and personalities use their mother tongue to write the captions. And while these social media platforms give the option to "See translation" beneath every post, this is not the case with websites.
Another instance where you would need to translate a website is when you are running a business on the internet. Making your website available in multiple languages localizes your business for the user, thus increasing the chances of conversion. In this way, you can attract a broader audience on your side, making their experience of navigating your online business easier.
As we can see, there are multiple reasons and benefits of knowing website translation. So, without further ado, let us jump right to the seven best methods to Google translate websites depending on your browsing choices.
7 Methods To Google Translate A Website
First, let us look at the multiple ways you can translate a webpage from a foreign language into your preferred language. The following methods show you how to translate a website on your browser, both for desktop and android.
Method 1: Using the Google translate website
While we have all used the Google Translate website to translate a sentence or even a paragraph, there is one more hack. On Google Translate, you can translate an entire webpage within seconds.
● In the text section of the Google Translate widget, copy and paste the link to the webpage you wish to translate.
● Select the language you want to translate it to on the right side of the widget. Google translate will show a clickable link of the same web page but in translated form.
● Click on the link to find the web page's translated version.
Method 2: Translate a website in Google Chrome
The Google Chrome browser allows you to translate a web page to English. When you land on a page in a language other than English, do the following:
● Check the address bar on your webpage for a translation button. It will be in the top right corner, on the left of your profile picture.
● When you click the button, a popup will appear.
● Select the option for the English language, and voila, that is how you translate a website within Google Chrome.
Alternatively, if you wish to translate only selective text on a webpage, go to the non-English page and right-click on the text. You will see the option of "Translate to English" in the Menu. This is a shortcut to translating a website.
Method 3: Translate a website in Safari
Safari's feature to translate webpage is still under development. However, you will be able to translate many web pages into different languages.
Safari displays a "Translate" button in the Smart Search field whenever a translation option is available for a web page. Therefore, you can use that option to translate the webpage.
Method 4: Google translates a website into Microsoft Edge
Microsoft Edge comes with an already installed plugin to translate a website. The tool is called Translate for Microsoft Edge.
● When you open a page in a language other than English, Microsoft Edge shows a translation prompt similar to Google Chrome.
● If the popup does not appear, you can select the Translate icon in the address bar. This icon is on the top right corner, next to the URL bar. It is also shown in the image below.
● Upon clicking the icon, you will get the option to translate the webpage into various languages.
● Here, you can also select the "Always translate pages" option. This will enable Microsoft Edge to translate a page according to your preferences.
Method 5: Google translate a website on Firefox
Unlike Microsoft Edge and Google Chrome, Firefox does not have an inbuilt language translation option. However, you can do the following to translate a website while using Firefox:
● Search for a Firefox language extension. It will look something like the image below, where Simple Translate is a trusted extension recommended by Firefox.
● Click on the "Add to Firefox" button. The button here is different because it also prompts the user to install Firefox.
● Go to the Options screen next and select your preferred languages.
● If you need to translate text to different languages every time, you can keep the "Translate Field" setting to Auto.
● After selecting your preferences, click on Save.
● The next time you land on a page with text in a foreign language, you can right-click and choose the "Translate this Page" option.
● You will see a translated page ready for reading.
Method 6: Google translates a website on your mobile phone (android)
While the desktop version of Google Chrome shows you a popup for translation, Chrome for Android displays a bar at the bottom of your screen.
In the bar, select your preferred language option, and you will be able to translate the webpage easily into your preferred language.
If the bar does not appear at the bottom of your screen, you can follow this procedure suggested by Google Chrome:
Method 7: Translate a website on your mobile phone (iPhone)
Safari's mobile browser is also under Beta testing. MoreoverAlthough, it allows you to translate webpage for a limited number of languages using the following method:
● Click on the aA button in the address bar, as shown below.
● It will open up a menu in which you can select the "Translate to English" option.
● Once you take this action for the first time, Safari will prompt you to enable the Beta version if you have not done it already.
The methods mentioned above are all for translating a foreign website you have come across in your preferred language.
However, if you are a marketer or a business owner who wishes to expand their website to multiple language options, these sources are not the most reliable. Because when you want to make your website multilingual, numerous factors come into play. Read on to know more.
How To Translate Your Website Into Multiple Languages
When do you need to translate a website for your business? If your business targets an audience not limited to a single region, giving your users the option to translate a website can work wonders for you.
● If your business is rooted in a country where multiple languages are spoken, such as India, you may want to reach the audience in a local language. For example, while Hindi is prevalent in North India, citizens of South Indian states prominently understand regional languages such as Malayalam or Kannada. Whereas in the Northeastern side of India, languages such as Sikkimese and Assamese are more prevalent than other languages.
● Alternately, if your business deals with an audience based in different countries, the challenge of languages persists here too. For example, catering to a French audience may require you to offer your website in the French language.
● Finally, if your business deals with trade, is a multinational company, or has global employees, translating your website into multiple languages becomes necessary.
What are the Benefits of Making Your Business Website Multilingual?
While it is a must for some businesses to have multilingual websites, many companies go for it even when translation is not necessary. This is because giving your users the option to translate webpage comes with multiple benefits.
● By providing your readers with the possibility to translate a website, you make your website accessible to a broader audience. More people will be able to read about your business, leading to more conversions.
● Translating a website helps you localize your business. It gives the reader a personal connection. Because they can read the text in their mother tongue, they are likely to trust your business more.
● Even for SEO purposes, localizing a website is beneficial. You will be able to tap into audiences that search in their native language. Furthermore, having your website in multiple languages makes you rank higher since it offers a better user experience than websites that do not have a translation option.
● Finally, localizing your website can help you put your business one step above your competition. Consumers who only use their native language are likely to choose your business over another website where they cannot fully understand the information.
Using the benefits and use cases mentioned above, you can decide whether your business needs a multilingual website. If you are opting to translate a website for your user, read on to learn how you can take up the project of effectively translating your website into different languages.
Four Tips on Making Your Business Multilingual
It takes more than translating the text on a webpage to translate a website. While the primary challenge is getting trustworthy content in a language that you cannot read, at the back-end of the website, significant work is involved too.
1.
Start by finding the correct method to translate your website
If the textual content on your website is scanty and straightforward, you can consider a good translation tool to do the job. However, if your website is text-heavy and uses complicated, field-dependent terminology, a translation tool may not be sufficient.
You may opt for a freelance translator if you have a lower budget. However, if budget is not a constraint, you can consider going for an agency that offers services to translate webpage. Reputed agencies usually work with translators who are experienced and well-seasoned.
2.
Consider the SEO of your website
If your website follows Search Engine Optimization for your primary language, you can consider including localized SEO in other languages. This will help your website rank higher on localized searches, and you can reach a broader audience that way.
3.
Be conscious of cultural and regional nuances
When you Google translate a website, it is pivotal to ensure that the meaning of the text is not lost. If you use a tool to translate a website, consider getting it proofread by a native speaker.
Moreover, be careful with the choice of words and topics, considering the sentiments of the region. When you tap into a new market, it is crucial to do background research on the terminology, speech, and tone the area follows. It must reflect in your language.
4.
Get a holistic translation done
Any website comes with assets such as URLs, meta descriptions, headlines, alt text, and more. Along with the content that the reader will see on your website, focus on the shorter texts that can quickly go unnoticed when you translate a website. Your audience might not understand your website's primary language, which means even a tiny alt text or meta description will be complex for them to know if it is not translated into the localized language.
Let's move on to good translation sites that can come in handy if you opt for translating your website online.
3 Good Translation Sites to Use for Your Website
1.
Pepper Content
Pepper Content offers the best vernacular translation services based on your need's subject matter and function across fields and focus.
Leverage Pepper Content's vernacular translation services to create quality content. Their platform with content creators across fields ensures that they allot your work to the best-suited creator to give you excellent ready-to-publish content in the vernacular translation field each time.
2.
Polylang
Polylang is a website that helps you translate all kinds of content. Right from webpages and tags to menus, widgets, and even URLs, Polylang offers translation for every little corner of your website.
It is a trusted platform used worldwide for website and social media translation.
3.
Bablic
Bablic is a popular website translation tool recommended by experts. It is easy to use and offers quick solutions. Moreover, if you use Bablic on your website and add new content, the tool automatically translates and updates the content in the chosen regional languages. It also offers real-time publishing, making it a good translation site that is handy and effective.
With this guide on website translation, you are ready to venture into the internet world– literally any country you like. If you need to translate a webpage for research and work purposes, rely on the free options available with browsers. And if you wish to make your website accessible to a worldwide audience by using multiple languages, good translation tools and the tips we shared will come in handy.
Key Takeaways
● Translating a website requires a different approach depending upon the browser and device type.
● You can rely on good translation tools for professional translation of your content. If your website follows a niche with concise terminology, you can consider hiring a freelance translator or an agency.
● Before you begin your translation project, ensure you understand the local market you are tapping into. The translation on your website should feel seamless, relatable, and eligible in all languages.
FAQs
1. Can one automatically Google translate a website?
Yes, Google's widely used browser, Google Chrome, can automatically translate a website into various languages. Google Chrome lets you turn this feature on or off, making it convenient to use its in-built auto-translation tool.
2. How do I get the translate webpage option on my toolbar?
On your browser, click the three dots at the top right corner of the toolbar, next to the URL bar. Next, scroll and click on the "Translate" option. A translate webpage option will appear at the bottom of your screen by clicking that option.