Translation
Is Mobile App Translation Important for Business Success?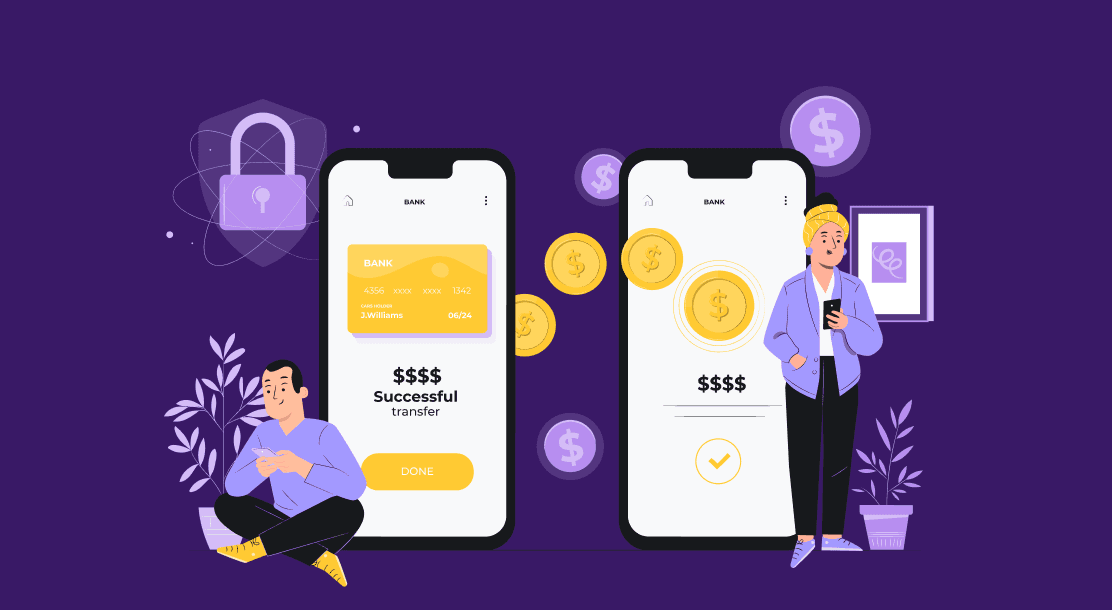 Wondering if you need an app translation service to translate your mobile app? There are many benefits to hiring one. Read on to know how it can be beneficial.
Mobile app translation refers to translating text in an application from one language to another. For businesses planning to expand overseas, it is a vital tool to make their services accessible in new areas.
Some might still wonder whether mobile app translation is needed, as most people can understand basic English. However, by not using mobile app translation, businesses can lose out on people whose second language is English. It means losing out on millions of active users and their revenue.
In a country like India, most mobile applications provide translation from English to Hindi and in many other regional languages like Tamil, Telugu, Punjabi, etc. Using native languages in applications builds brand credibility and trust because the users feel like they're speaking to someone they know.
In this post, you will find the features of mobile app translation and how translating mobile apps can add to the success of businesses.
Features of Mobile App Translation
Translators and translation agencies provide mobile app translation, which includes linguistically optimizing mobile apps and making them culturally appropriate. Translation involves making apps available to users in their native language.
However, mobile app localization services also optimize the app according to the region for features like payment gateways, currency, address, phone number, and even local terms. For example, in Ireland, people use the word "holiday" instead of vacation. The idea is to make people feel like the website has been personalized for them.
A good translation app will be,
Accurate: The translated and original text must convey the same meaning. It should neither add information nor alter it.
Clear: The translated text should not leave any room for ambiguity and confusion. Any unclear text can cause misunderstanding among users.
Natural: Finally, the translation has to seem natural and familiar. It should not feel like it has been mechanically translated.
7 Benefits of Translating Mobile Apps for Business Success
1. Ranks better in the app store
The app market is a rat race. Making users download the app is only the first step. But if the app doesn't satisfy their needs, it won't stay on their phones for long. Applications like Google Play Store and Apple Store also rank apps and decide their visibility based on local users' experiences. Thus, mobile apps that have been localized will rank better on these app stores.
Apps will also have to be optimized for local app stores. For IOS, keywords have to be in the title and app name, while for Google Play Store, the app description has to be scanned.
2. Improved user experience
Today's digital market is full of competition, with new apps coming in daily. In this crowd of applications, it is difficult for one app to stand out. The only feature that can set them apart is an unmatched user experience. With the help of mobile app translation and localization, companies can help their app shine by improving audience connectivity. It builds people's trust and helps create a brand name.
3. Increase downloads
Mobile app localization also helps in increasing downloads organically. It works on a simple logic – companies can make the mobile application feel more familiar to the audience by optimizing it. It leads to a rise in engagement and lowers the number of uninstalls.
4. Economic prosperity
Certain countries are more economically prosperous than others. If businesses were to launch their apps in these countries without optimum localization, their reach would be hampered. However, before launching their apps, companies should localize them according to their social standards to take full advantage of their economic prowess. It will ensure that they reach maximum users in less time.
5. Positive RoI
Investing in mobile app translation can seem costly, especially if businesses use app translation services. But when done efficiently, a positive return on investment is guaranteed. Moreover, it will make expanding into newer countries much smoother. While companies will still have to adjust to different rules, languages, and market conditions, they will know about getting it done.
6. Improves daily user interaction
Translating mobile apps can also enable businesses to interact with customers through notifications, promotional emails, vouchers, special offers, etc. By localizing, they can also send festival-specific seasonal offers. These little steps go a long way in building customer relationships and gaining an edge over competitors.
7. Builds trust
Communication is the key to building trust. And communication can only happen in a common language. Thus, businesses can build trust by translating an app's content into the user's native language.
In a country like India, most of the population still lives in non-metropolitan cities where people prefer to use their regional language. To gain their trust, translating mobile applications is necessary.
To Summarize
A good mobile app translation service will get you all the above benefits and more. Remember these multifold advantages when you plan your next mobile application.
FAQs
1. What is a translator in a mobile app?
The translate feature in mobile apps allows users to translate an app to use it easily. It saves them the hassle of frequently translating phrases.

2. What are the benefits of translation technologies?
Translation enables companies to take their business to the global platform smoothly and quickly. In addition to translation, these technologies also localize the data according to the new country's standards.

3. What is a translation app?
A translation app comes equipped with tools that help users to translate texts from one language to another. Nowadays, users can also take a picture and scan the text on the screen.

4. What is the difference between translation and localization?
The translation is simply the conversion of a text from one language to another, but localization also considers the cultural, visual, and technological aspects of a changing site. The translation is only a part of localization.

5. What are the features of translation?
A translation should have accuracy, clarity, and acceptability and should seem natural.