Design
10 PR & Marketing Tips for Freelance Graphic Designers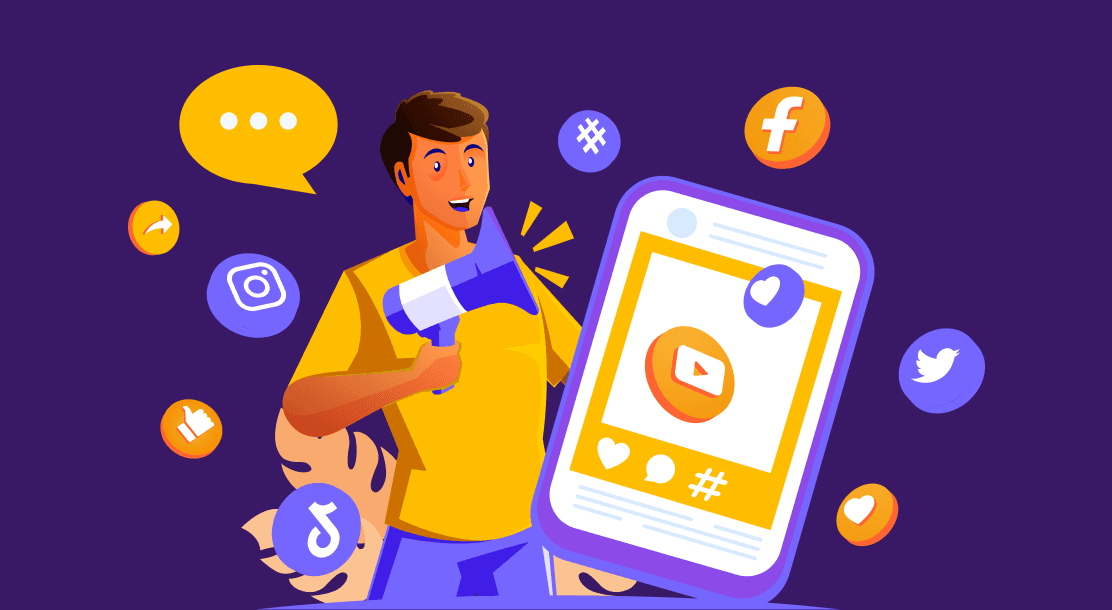 Looking for helpful PR and marketing tips for your freelance graphic designer career? Read these ten useful PR and marketing tips for freelance graphic designers.
When you begin a career as a freelance graphic designer, there are a few one-of-a-kind PR and marketing tips that every freelancer should research. Some of these tips include working with different clients, managing your workload, promotion techniques, etc. Unfortunately, when it comes to becoming a freelance graphic designer, no one path will show you the way. It's all about practice along with trial and error.
However, there are still some strategies that have proved to be helpful and have worked for many freelance graphic designers.
In this article, we have put together 10 PR and marketing tips to help you in your freelance graphic designer career. These tips will help you start your graphic design career and promote your business.
10 PR & Marketing Tips for Freelance Graphic Designers
1. Define your strengths
The first tip to becoming a freelance motion graphic designer is to take time to understand your strengths. Ask yourself a few questions like what are you good at or what do you do better than others in your industry? Knowing your weakness and strengths will allow you to concentrate and focus precisely when marketing and promoting your business.
2. Find your niche
The next tip is to find your right niche. So, what niche do your talents and skills shine through? If you cannot get an answer, you can try several different niches to find which one fits you the best. You will find it hard to promote and market your freelance graphic designer services without the right niche. When you focus on a specific niche, you can focus on that particular niche. You can improve your skills to stay on top of your competitors. It's an effective tool to position yourself in the freelance graphic designer market.
3. Build your brand
When building your brand, there are plenty of tips you can use to stand out. However, one specific branding tip you must consider when starting as a freelance graphic designer is defining your brand identity. Here are a few questions you could ask yourself – what first impression would you like to leave on your potential customers with your brand?
Are you looking to appear flexible, innovative, or creative? The answer you get will define the tone and look of your brand. You must consider the brand logo, signature colors, and brand voice. Brand identity isn't about just leaving a good impression. It needs to be woven into every aspect of your business.
4. Use social media platforms
Social media may seem like a massive distraction from your creative work, but it is still an essential aspect of PR and marketing strategies that you cannot ignore. When you have the right social media strategy, it helps to draw in a steady stream of customers for your business.
Social media platforms allow you to showcase your brand and creations, attract customers, build a network, get deals, and share customer testimonials. Social media comes with many unique benefits that you cannot ignore.
5. Create a website
Another important freelance graphic designer tip for PR and marketing is to set up a personal website for your brand. A website is one of the best ways to showcase your brand and creativity and market your services. Of course, presenting your brand and portfolio on other third-party platforms is helpful and recommended, but having your website shows authority.
Another fantastic benefit of creating a website is that you have the freedom to choose suitable layouts. You can present your brand and portfolio in the way you pictured it. You can choose the style and structure that best suits your brand.
6. Display designs using mockups
As a freelance graphic designer, one must display all your projects professionally and visually in an attractive way. Utilizing mockups can help you promote your platform on social media, your website, or even your design platform.
Mockups are editable high-quality images that you can use to add your creative designs. It allows you to showcase your creations in a realistic setting. Product, device, interior, and T-shirt mockups are some of the different mockups you can use for your freelance graphic designer career.
7. Sign up for various design platforms
Another important tip for a freelance graphic designer is to have a presence on various design platforms like Deviant Art, Behance, Dribbble, etcetera, including other freelancing platforms such as Upwork, Fiverr, and Freelancer. It will help to give you exposure and learn client expectations. It's unnecessary to open an account on all these platforms but find the right ones that suit you. Focus your time and efforts on marketing and promoting your freelance graphic designer services on the platforms you are most comfortable working with.
8. Understand the client's needs
You must understand that every client is different, and their needs will also differ. The same techniques or approach will not work for all your clients. Before you begin working on your customer's projects, make sure you take the time to understand their needs, their brand and target audience, and the primary purpose behind the project that you will work on.
A personalized approach for each client will become your major strength as a freelance graphic designer. It will also help to keep satisfied customers coming back for your services. After all, you are already aware of their brand and target audience.
9. Build relationships
Trying to attract new customers is costlier than keeping existing ones. Hence, you must aim to have a significant percentage of customers that return to your business every time they need something related to your line of work. This will not only ensure work stability but also help save up a good amount of money.
Here are a few freelance graphic design tips that you can use to build lasting relationships with your customers.
● Understand which clients are worth nurturing and which are not. If a particular client is troublesome, it's not worth keeping long-term.
● Ensure you submit your projects on time and notify your client if you require more time. Trust and responsibility are the critical factors for a freelance graphic designer career.
● Maintain consistency and quality at all times.
● Be generous. However, maintain boundaries and do not allow your clients to cross them.
● Stay in touch with your customers through various social media platforms, follow them and encourage them to follow you back.
● Offer discounts to clients that keep coming back for your services.
10. Ask for testimonials
The last tip you must consider for your freelance graphic designer career is to go ahead and share testimonials. Testimonials work like magic when building loyalty and trust with your clients. Hence, do not forget to ask your clients to share a testimony of how they like your services. They could write a few sentences on what they liked about your services or your work ethic, etcetera. You can then share these testimonials on your social media handles and your website.
Today's social media platforms and technology have made things easier for businesses to showcase their products and services. It's also an excellent tool for freelancers to go out and market their services in the best way possible. Knowing how to market and brand yourself effectively helps make a huge difference in becoming successful in your niche.
FAQs
1. How to market as a freelance graphic designer?
● Find a USP
● Start blogging
● ·Network online
● Use online marketing tools
● Seek client referrals
● Network in person
2. How to promote your graphic design?
● Find your niche
● Understand your audience's needs
● Create an excellent website
● Design a freelance business card
● Network
● Promote your design
3. How do freelance graphic designers get noticed?
● Have a great online portfolio
● Try something different
● Stay inspired
● Social networking
● Get published
● Word-of-mouth
● Portfolio reviews
4. How do I find freelance graphic designers near me?
You can hire freelance graphic designers online through various online freelance websites. You can also post your ad online and offer employment through your website. Graphic designer freelance rates will differ according to expertise and niche.