Marketing
7 Reasons to Hire a Digital Marketing Agency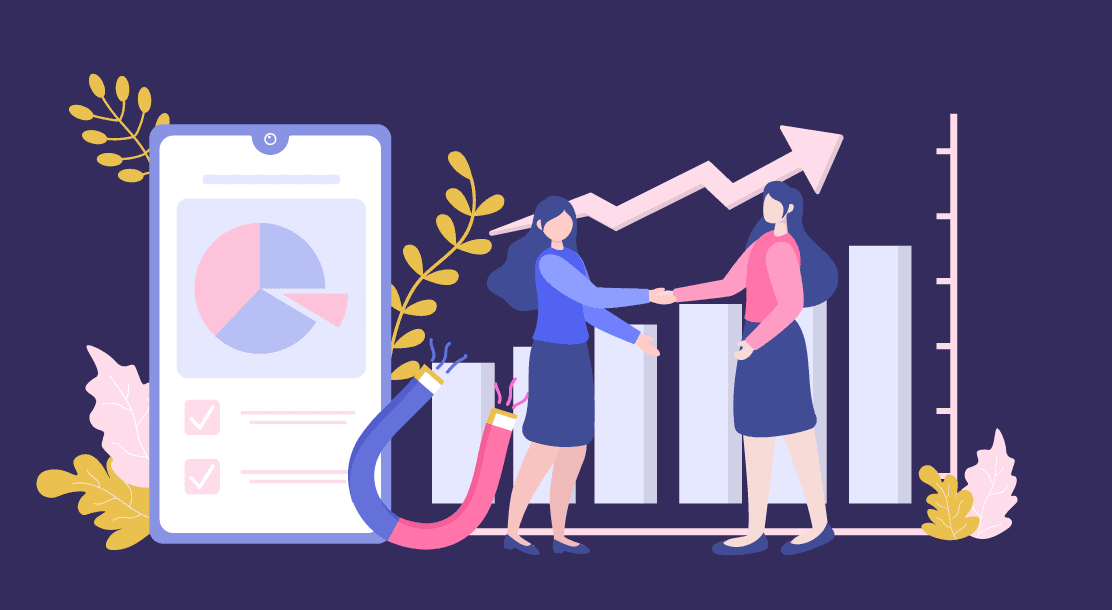 A digital marketing agency will not just sell your brand but also help it evolve, adapt, and expand. Here are seven reasons why you should consider hiring one.
A digital marketing agency is a business you hire to outsource your digital marketing efforts instead of doing it yourself. The agency helps you identify your target audience to understand and learn their behavior, interests, and preferences. This ensures your business remains on top of relevant developments, so you can react when they occur and stay ahead of the curve.
If you have an online business, whether it's selling products or services, you need the right digital agency to help you succeed. A good agency will not only do a better job than you could ever do but also save your business time and money.
Finding the right digital marketing agency to improve your ROI is very important. A bad or inexperienced agency will probably do more harm than good. A good agency will raise the bar of your profitability exponentially.
A digital marketing agency can accurately analyze your current marketing strategies and data about your customers and target audience. They'll help you establish your business goals and strategies to increase your revenue.
Why Hire a Digital Marketing Agency
1. Focus on building the business
The most important thing for you as a business owner is to focus on the growth of your business. If you aren't spending enough time building relationships with your key partners, the flow of operations will be difficult, if not impossible.
A good idea would be for you to work with an experienced digital marketing agency that has all the resources it needs to take on clients.
They would take care of the day-to-day marketing needs so you can concentrate on running your business instead of trying to manage a team of people. This could include deciding on a new revenue stream, hiring more professionals, fixing operations, etc.
2. Eliminate unnecessary marketing costs
It's always better to avoid spending money on advertising when you can do without it. It's also more expensive to hire a marketing agency than a digital marketing agency.
Hiring people for different roles such as marketing, content writing, and graphic designing slows your operations and increases your overhead. It would be far more cost-effective to hire a digital marketing agency instead of hiring advertising, marketing, or social media agency separately or doing it yourself. It would help you manage your budget efficiently and drastically cut marketing costs.
3. Expand without worrying about hiring
Hiring employees is one of the most challenging things a business owner has to do. But when your business grows, you usually have to hire even more people. Finding the right people for your marketing team is the number one task that could take weeks and even months.
You can scale up quickly with the best digital marketing agency without worrying about hiring new staff. You don't need to worry about long-term hiring and salaries; just pay the marketing agency to help you with your digital marketing efforts.
4. Benefit from a fabulous digital presence
A good digital presence will ensure that potential customers find you easily. Your competitors are also likely to have a better digital presence than you, so it's critical to be seen by your potential customers. You should only publish web content that is entirely relevant to your target audience. If you don't have the time or energy to manage your social media accounts, it is best to hire a digital marketing agency to do it for you.
5. Get new ideas to achieve goals faster
Your digital marketing agency's first job is to set SMART goals for your business. The right digital agency can extract your business's real goals from your web content, website, and social media strategies.
They would then craft a strategy that gives you the best chance of achieving those goals. They will provide you with a new "breakthrough idea" and show you how to implement it. It's a good idea to align your marketing campaigns offline and online. Aligning your offline campaigns with your online ones will help you raise your conversion rates.
6. Stay ahead of the curve
A digital marketing agency can research your market and find your competitors. They will then create a detailed analysis of each of the companies in your space and develop a strategy to exploit (in a positive way) any weaknesses they find. They ensure they get qualified results by following the latest developments in digital marketing.
If your competition is doing better than you, hiring a digital marketing agency is your best bet to find out their strategies to generate more leads. A digital agency will ensure that your competitor's strategy doesn't affect you and your business.
A business needs to change constantly to remain viable and profitable. To do this, it must adapt to its customers and the competition's ever-changing needs.
After you hire a digital marketing agency, it is your job to keep an eye out for new opportunities for you and your company. They keep their eyes peeled for changes in the market and any new developments that affect your business. This builds your ROI further.
7. Leverage measurable results
A digital marketing agency would be able to offer you measurable results. With so many marketing methods, it's often difficult to know the real ROI in today's marketing climate. By determining key performance indicators (KPIs), a marketing agency helps determine how well the marketing campaigns meet your objectives.
The Takeaway
A digital marketing agency gives you the correct insights into how potential customers are engaged with the content and the brand. The most effective marketing effort is the one that produces the most profitable result.
That's why you should hire a digital marketing agency instead of doing it on your own. They'll do the work for you to get back to running your business.
As a matter of fact, it is often better to apply the forces that the marketing agency recommends to boost results. It can be good to focus on specific activities and get them right to help boost the overall campaign.
FAQs
1. What services do digital marketing agencies offer?
To build your online reputation, a digital marketing agency can help you with website design and optimization, search engine marketing and optimization, content writing and optimization, social media marketing, email marketing, and much more.
2. What are the reasons to hire a digital marketing agency?
Hiring a digital marketing agency will help you focus on building your business, cutting your overall costs, building a significant digital presence resulting in higher conversion, adapting to developments in the market, and evaluating competitors' actions.
3. What are the signs you must hire a digital marketing agency?
Some of the many reasons could be:
– You are managing everything yourself.
– Your sales are declining.
– Your digital presence isn't growing.
– You are running out of ideas to improve your business performance.

4. How to know if a digital marketing agency is good?
An agency that tries to eliminate all extra costs would be a good choice for any business.