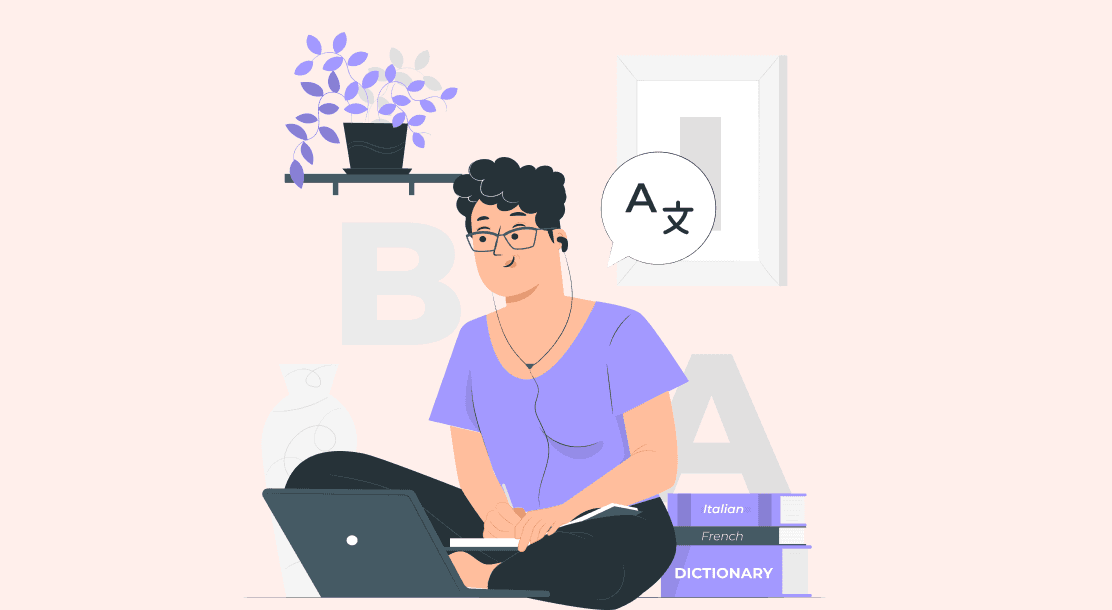 As companies laid-off employees and the government imposed restrictions during the pandemic, many people found themselves looking for alternatives to traditional office-going jobs.
In the 2020 COVID-19 pandemic, millions of people lost their jobs or began working from home. This has led to a massive influx in the freelance industry and remote working, as seen in freelancing statistics. Let's review these statistics to help you understand which freelance industry may be the best fit for you.
What Is Freelancing?
Freelancing can be defined as "self-employment" or a situation where a professional is not employed by a single firm or client for a long time.
The freelance industry is not limited to any specific profession. Writers, web developers, graphic designers, artists, etc. can all begin freelancing.
What Do We Mean by Freelance Industry Statistics?
Freelancing statistics is the data collected from the population in the freelance industry. In 2020 alone, India was estimated to have around 15 million freelancers in the country according to the Center for Monitoring Indian Economy.
More than two-thirds of freelancers aged above 55 years consider freelancing as a good way to transition into retirement as corroborated by the Freelancing in America: 2019 report. Let's take a look at some of the freelance statistics for specific industries.
Freelance in IT industry
Information Technology is a lucrative market for freelancers. Due to the increased use and accessibility of technology, demand for IT professionals has increased, making freelance in IT industry greatly profitable.
Web developers, UI and UX design, data scientists, Python programmers, JavaScript developers, etc., are some examples of widely sought-after IT professionals. The average annual income of a self-employed web designer in the United States is $77,200, according to the US Bureau of Labor Statistics.
The field of Information Technology has been on the rise since the 2008 financial crisis. Most industries have been focused on improving and shifting to the digital realm. After the COVID-19 pandemic forced businesses to shift online and caused a surge in remote working, the demand for IT services exploded.
According to Forbes, this rise in trend is presumed to continue for a while. It is estimated that computers and the IT industry will have the most demand for freelancers in the future. Freelancing in the IT industry might see a rise in jobs related to cybersecurity. This is since cybercrime has increased sixfold since the onset of the pandemic according to the INTERPOL.
Freelance in film industry
Freelance in film industry is very common. The film industry in the United States is one of the highest paying occupations with a pay rate of $29 per hour and $60,000 per year on average.
In the UK, more than half of the individuals employed in the film and TV industry are freelancers, according to The British Film Institute. Many people freelance on the side while doing their day job.
The freelance industry in India has contributed over 2.5 lakh freelancers to the film industry in the year 2017. This figure continued to surge until the pandemic. Since the pandemic, the number of projects pursued in the film and TV industry has decreased which has also led to a decrease in the number of freelancers employed.
This mark is estimated to improve with the increase in OTT platforms and other alternatives within the film industry. There has been unionization within the Indian film industry to protect the rights of freelancers.
How Did Freelancing Change During the Pandemic?
More than 2 million workers started freelancing during the beginning of the COVID-19 pandemic in 2020, as per estimates based on a study by Upwork. This increase was also caused due to the increase in remote working during this period.
More than half of employees who work remotely are interested in freelancing in the future. On the other hand, around 10% of freelancers took a break from freelancing during the pandemic.
Individuals who began freelancing during the pandemic reported better earnings. An impressive amount of this population, around 96% wished to continue freelancing in the future as well.
How to Use Freelance Industry Statistics to Your Advantage?
Freelance statistics give us a broad idea of the current breadth of the freelance industry. With the generally increasing trend in freelancing, it is no doubt that freelancing can be a viable source of side income.
Individuals can freelance based on their skills due to the great diversity in the freelance industry. The freelance statistics show the average time taken to do projects in various fields along with the average cost incurred.
This allows employers to make better choices. They can forgo hiring a team of professionals all around the year and instead opt for hiring freelancers based on their project requirements. Similarly, freelancers can use freelance statistics to get an idea of the value of their skills in the freelance industry to set better prices or market themselves.
Trends in Freelance Industry Statistics
Freelancing has become a popular choice of employment. This has been evident in data such as freelance statistics. Almost one-third of the global workforce, around 1.2 billion people work as freelancers. In 2020 alone, around 59 million Americans, or 36% of the American workforce claimed to have freelanced in a study by Upwork.
Freelancers across the United States generated $1.2 trillion in earnings across 2020. Most people who try freelancing consider it a viable option of employment and plan on freelancing on the side in the future. Skilled professionals report an average $25/hour pay rate while working as freelancers.
The number of freelancers in the United States is predicted to surpass the 90 million mark by 2028. Around half of Gen Z workers have been a part of the freelance industry as compared to 26% of the Baby Boomers. Almost all freelancers believe that their income is going to stay the same or will increase in the future.
The interest in the freelance industry is nothing new. Even in 2016, most working Americans were employed outside their day jobs, mostly as freelancers. It is believed by around 70% of freelancers that public perception of freelancing is improving year after year. Almost 60% of freelancers record having more than five clients at all times. Around 60% of freelancers state that they set their own rates.
Freelancers spend around one-fourth of their time networking, marketing, and finding new clients according to a study by Upwork. Around half of freelancers use freelancing sites and believe that they are trustworthy spaces to find clients. 71% of freelancers like freelancing due to the possible flexibility in scheduling.
Conclusion
The freelance industry has expanded over various fields and disciplines. Freelancing statistics show the data of the freelance industry. The COVID-19 pandemic saw an influx of various people opting for remote working and freelancing.
Freelance in IT industry and freelance in film industry is the most desirable among freelancers. Many professionals decide to stay self-employed due to the flexibility and freedom freelancing offers.
FAQs
1. What is a freelance job?
Freelancing is considered self-employment. Unlike being employed long-term by a business, freelancers tend to work on short-term contracts and deliver their services on a time or project basis.
2. How do I start Freelancing?
One can start freelancing by finding a marketable skill and gathering experience by working. There are various freelancing sites where you can find clients and build a reputation.
3. Which skill is the best for freelancing?
Some of the most highly demanded skills in the freelance industry are Graphic Design, SEO, Social Media Managing, Website Design and Development, and Writing.
4. What are some freelancing sites?
Upwork, Fiverr, Toptal, Jooble, Freelancer.com, Flexjobs, SimplyHired, etc., are some popular freelancing sites.
5. Is freelancing difficult?
Freelancing might be difficult in the beginning as you build a network of clients and a reputation for yourself. However, it can be incredibly rewarding once you find a stable footing in the industry.
6. Which country has the most freelancers?
The United States has the most freelancers followed by the United Kingdom and Brazil.