Design
Web Design Trends That Have Shaped History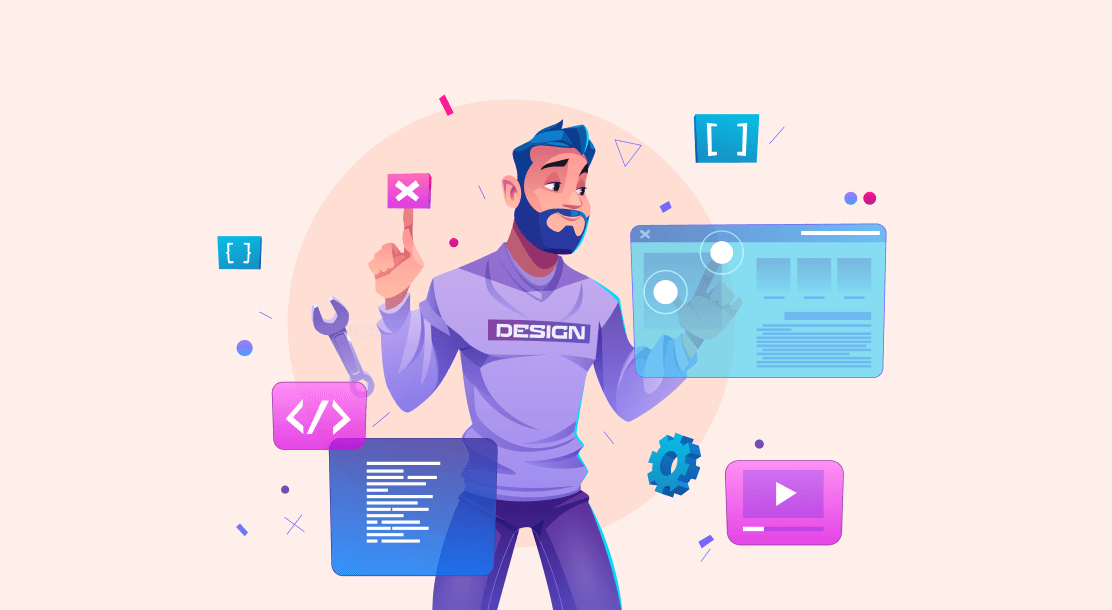 Like everything else, web design trends have come and gone, marking a jump from one era to another. Here is a look at the trendsetters that created history.
The 21st century has ushered in a new product design and development era. The face of technology has changed and has been uplifted to an unprecedented level. And with that have evolved web design trends.
1991 – the year of the first ever website design published worldwide; the web design journey has been nothing short of historical from that year till now. What was once an exclusively text-based design is now an epitome of technical genius, which grew from that seed of the digital revolution back in the early '90s.
Here is a look back on some of the trendiest web design trends over the years.
Evolution of Web Design Trends Over the Years
Technology and web designs go hand in hand. Designers must make do with the contemporary technology available at their disposal. So, in the early '90s, when computer technology was just seeing the light of day, the main objective of product design and development was to create a functional website. In sharp contrast, designers today can play around with the website elements to make it more attractive, engaging, and user-friendly.
So, what changed? Take a look at the evolution of web design trends that are now part of history.
Late '90s to early 2000s
Early website designs were about bright colors and bold Calls-to-Action (CTAs). Since this was a new trend, designers used the website sometimes to replace sign and billboard marketing. This also worked for a long time to the advantage of businesses, which quickly adapted to the digital bandwagon.
What helped this web design trend become popular was that most companies were catching on to this new marketing tactic while trying to do something different from what they were doing in the pre-digital era. This would make them stand out from their competition.
For designers, they were doing their best with the limited technology that was available at the time. Unfortunately, with the evolution of modern technology, businesses and web designers quickly realized that they could use more functional elements to make their websites more appealing to their viewers. And slowly, this trend died down.
The advent of whitespace in 2000s
As the technology evolved, so did viewers' tastes and what they wanted to see on a website. And many studies and market research pointed to a critical finding – they wanted websites to be less cluttered, with a cleaner look and layout. This helped them absorb the information that was on display and helped them make informed choices.
Not doing this resulted in viewers giving up and simply not engaging with a web page. This crucial study paved the way for another revolutionary web design trend – whitespace.
This new trend helped designers and businesses break up their content into multiple pages, allowing the users to move from one block of information to another in a progressive manner without cluttering their brains.
The realization that it is not an absolute necessity to put in as much information as possible on a single web page helped designers to break the ice with the viewers. The latter was just looking for a break from information overload on the Internet.
Eventually, however, too much whitespace started looking drab and did not match the brand messaging. It stopped having the same appeal as graphics, for example, would do. And slowly, the whitespace trend gave way to the next big thing.
Late 2000s – The interactive website
It wasn't just technology that led to one web design trend after another. It was also largely because of what the market demanded: what the viewers wanted to see on a web page.
Slowly, they were getting bored and underwhelmed by a virtual interface that only downloaded information and had no scope for engaging. This resulted in a breakthrough for web designers, who started thinking about interactive web pages – what later became known as Web 2.0.
This trend was truly a revolution in its own right, especially for product design and development. It was the first time when users could actually "interact" with a computer through a webpage. This also marked the beginning of customized UX experiences for viewers. Although very much alive, the trend has been taken many notches higher by developers in the 21st century.
Skeuomorphic web design – A One-Off Trend between 2010 to 2012
The interactive web design trend opened many doors for designers and developers. They became ambitious and wanted to test their limits and capacities in customizing the user experience.
From sounds to visuals, cursors to buttons on the screen, these developers wanted to bridge the realms of the virtual and real worlds through what we now know as skeuomorphic web design.
The designer would try to provide the user with as real an online experience as possible; this meant borrowing sounds, for example, from the real world and placing them in the backdrop of its virtual correspondent. The concept of gamification gave a lot of momentum to this trend at one point, where developers would leverage a user's web engagement to customize their experience further.
This trend, however, died a quick death. Like all viral trends, this too came down from a high pedestal very quickly as more and more businesses wanted to make more simple web designs, taking the minimalistic route.
Pre-minimalist trend – Infinite scrolling (2014 to 2016)
Image Source: https://tinyurl.com/mrxvctda
Just before the current web design trend of minimalistic designs hit the market, there was a short period when infinite scrolling was in vogue. This allowed developers to break down long pages on a website into smaller sections.
The web designers combined elements of search engines and popular social media platforms to bring viewers an integrated web design that allowed infinite scrolling. The content would move inwards or become shorter, but give you the necessary information while adapting to any screen.
It was a well-intentioned design allowing users to navigate websites easily. It was also well-timed as the smartphone boom had reached every household in the world by then.
Unfortunately, the infinite scrolling trend could not keep up with the bug problems. Also, the fact that it worked most efficiently when one page functioned flawlessly, became a huge problem. It was not efficient, and ultimately, developers resorted to making more simple, SEO-friendly pages that did not rely solely on the functionality of a single web page.
The minimalist – what we use now
Smarter technology, informed users, improved aesthetics – the advent of the current minimalist web design trend can be attributed to a combination of these three factors. Technology today can ensure that designers can deliver exactly what you want to see on a web page.
On the other hand, users today are more informed of the web pages they visit, what they click on, and what they want to achieve.
Gone are the days when the click-only website could attract customers for online shopping because that was the trend. Now, the tables have turned, and customers decide how the game would be played. And finally, nobody is interested anymore in clumsy and cluttered websites that do very little by way of engaging and attracting.
The Takeaway
It is surprising and yet satisfying to witness this journey of evolution of web design trends over the years. And how the once potent elements have been relegated to the background to make way for new driving factors.
What is most important to see is the fact that the end user is now at the heart of all technological and product design and development. That, in itself, is a distinct departure from how it had all started three decades back.
FAQs
1. How did web designs change in the late '90s?
With the advent of new internet browsers in the 1990s, web designs became more aesthetic to appeal to users.
2. How have web design trends evolved over the years?
From the early '90s till today, web design trends have evolved in technology, visual styles, and end-user engagement.
3. What are different technologies used in website development?
HTML, JavaScript, and CSS are computer technologies used in website development.
4. Which was the first type of website design?
The first type of website design was text-based.
5. What will be the web design trends of 2022?
The top web design trends of 2022 will combine high-tech visual styles with handcrafted designs.