Design
10 Tips to Design Outstanding Direct Mailers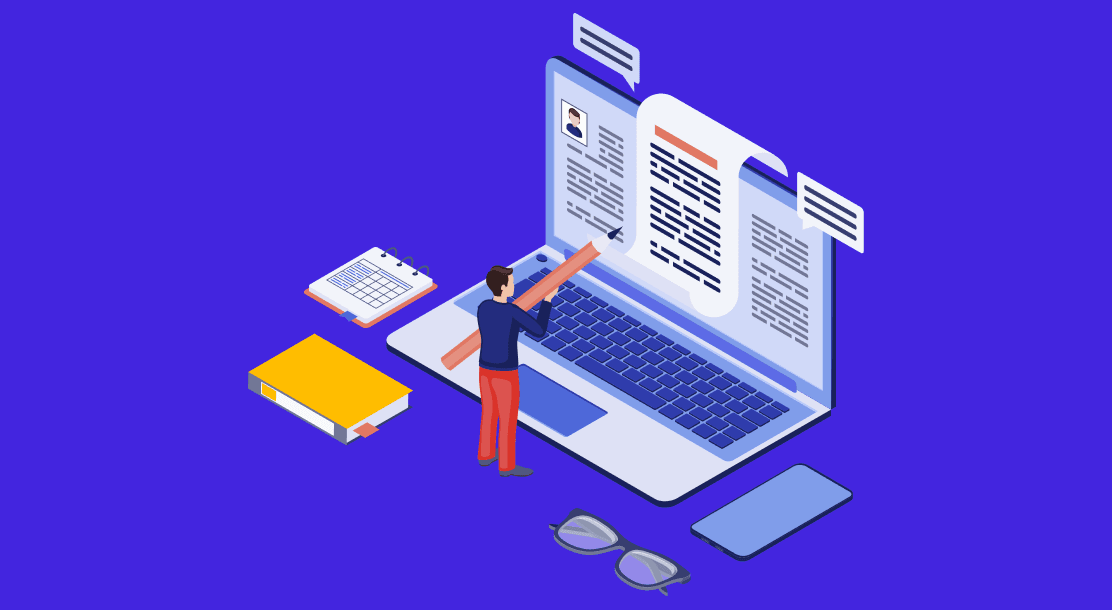 This blog contains the 10 best tips to design direct mails that can help with customer acquisition and retention.
Did you know that the first widely acknowledged example of direct mail marketing took place in Egypt in 1000 BC? So, the concept of direct mail marketing is not new. But, with the advent of the internet, companies shifted to sending emails to their consumers. According to research by Radicati, people's inboxes are bombarded with over 120 emails every day. So, your job gets tougher, because you must ensure that your efforts stand out in this fierce competition.
Your direct mailers should feel like they have arrived on time to address an immediate need of the recipients. In this blog, we have collated ten tips that will enhance your direct mail marketing strategies.
What is Direct Mail Marketing?
Direct mail is a strategy that happens via physical correspondence. It involves sending letters, mailers, packages, newsletters, brochures, postcards, etc., to your existing customers to strengthen customer engagement. Likewise, you might consider sending these to potential clients to make them aware of your products and ultimately gain business.
What Are Direct Mailers or Direct Mail Pieces?
The joy of receiving a direct mailer is undeniable, owing to the emotional connection associated with it. Most people enjoy receiving a physical gift in comparison to an email. It is where direct mailers come into the picture. It is a highly beneficial marketing format that offers your consumers a personalized experience and helps your brand shine. Several industries and local businesses employ direct mail techniques to advertise their commodities and services.
Some direct mailer examples can be:
Sending a fitness band and a note that reads, "We are here to keep your business in shape."
A gift with a note saying, "We hope you like us as much as you like our gift."
A pair of noise-canceling headphones and a note was written saying, "Our goal is to help you stay hyper-focused."
Are Direct Mailers An Effective Marketing Tool?
A few reasons why direct mailers are considered a trusted marketing strategy are as follows:
They develop a two-way relationship between the brand and its consumers.
They have a good response rate.
They make your recipients feel more valued.
They ensure steady business growth.
They have a vast demographic reach.
Since most brands are into digital advertising, there is less competition.
10 Tips To Come Up With Compelling Direct Mailers
When you are unsure about your target audience, it is nearly impossible to achieve an effective result through direct mail marketing. Therefore, before you delve into designing direct mailers, you need to collate information about your recipients.
The next step is to identify the intent behind the mailer. With your recipients and goal ready with you, you can start planning the mailer. Here are some tips to help you design an appealing direct mailer design.
1. Use the right fonts and colors
Strategic use of fonts and colors plays a crucial role in how your recipients perceive the mailer. Avoid deploying more than two fonts, and bring about some variation in the font size to capture attention. Make sure that the fonts are legible.
You should also include ample white space so that your mailer does not look cluttered. You can either use your brand's colors to ascertain brand recall or select colors based on the emotions that your direct mailer conveys. For example, red is associated with power and passion; green symbolizes freshness, growth, and prosperity; and black is for sophistication and mystery.
2. Pick high-quality images
While creating a direct mail piece, it is important to incorporate images. Depending on the message you want to convey, you can get a photoshoot done or pick stock images. Whichever option you choose, always remember to use high-resolution photos (1,200 DPI or more). Also, avoid adding too much text to the images.
3. Personalize
One of the most effective tools used in any mailer design is personalization. It is not just including your recipients' first names. Take into consideration their search patterns, buying history, and other relevant data to create a mailer that makes them feel it was just made just for them.
4. Keep the content concise
To ensure maximum impact of your message, maintain a balance between the images and content. Try to keep your content short and to the point. Use short and simple sentences.
If there is a paragraph with more than five sentences, break it into smaller paragraphs.
5. Find unconventional ways of packaging
Direct mailers need not always be sent in a conventional envelope. Try to create engaging ways, which will urge your recipients to open your direct mailer. For example, BMW added a pull-tab to their direct mail design, which mimicked the idea of a vehicle cutting through the snow.
6. Pack a complimentary gift
Offering a gift (a sample of your product or any other small item) can be a great idea that adds to the recipient's curiosity. It also makes them feel special and cared for. For example, if you are a real estate company, you can send a keychain with a note that says, "Add a new key here."
7. Always include a CTA
A powerful call to action is one of the most essential parts of an effective direct mail design. Most people tend to look at the address section of an envelope when they first receive it. So, it could be the best spot to insert your CTA. Make sure it is legible, crisp, and gives your recipient a reason to look inside.
8. Innovate
Although the concept of direct mail is centuries old, that does not mean it has to be designed conventionally. You can innovate every time you plan to send out a direct mailer. For example, you can send a jigsaw puzzle set with a note saying, "It would be our pleasure to help you solve the puzzle."
9. Proofread the mailer
An extremely important step is to edit the content and design. Ensure that the content has a flow and that the images blend with the content. Check each detail and get other team members to double-check it to prevent grammatical or spelling errors.
10. Test and refine
To test the visual appeal and effectiveness of the mail piece, prepare two versions. Then, divide your prospects and/or existing consumers into two halves and send the mailers. Analyze which one gets the better responses. It will help you design your future direct mailer format more skilfully.
Remember that there is nothing like a perfect design. The trick is to think out of the box and create a direct mailer design that is impossible to ignore. Direct mailers can be an excellent addition to your brand's marketing mix. It is memorable and forms emotional connections with customers.
FAQs
1. What mailer size should I go for?
While creating a direct mail piece, it is crucial to determine the dimensions. While a large size provides more room for designing, you can develop an eye-catching mail piece with a smaller size too. Mailers come in different sizes:
1. Small (4.25" x 6")
2. Standard (6" x 9")
3. Jumbo (6" x 11")
4. Extra-large (9" x 12")
2. Are there any options in the types of finish?
Another way to make your direct mailer stand out is the texture. You can select from the following types of finish:
1. Glossy
2. Satin
3. Uncoated
4. Soft-touch

3. Can a follow-up campaign boost the success of direct mail pieces?
A follow-up campaign can certainly improve the outcome of your direct mail marketing. It need not be another physical mail. You can:
1. Send a thank-you note
2. Follow up through a telephone call 
3. Send an email with an invitation to an event
4. Start a social media campaign to engage with your consumers

4. Are there ways to track the success of direct mailers?
You can choose from the following tracking methods:
1. Personalized URLs
2. Gift codes 
3. QR codes
4. P phone numbers
5. Which are the various types of direct mailers?
The different types of direct mailers are:
1. Brochures
2. Flyers
3. Newsletters
4. Catalogs
5. Postcards
6. Letters