Design
Things to Keep in Mind When Hiring a Freelance Graphic Designer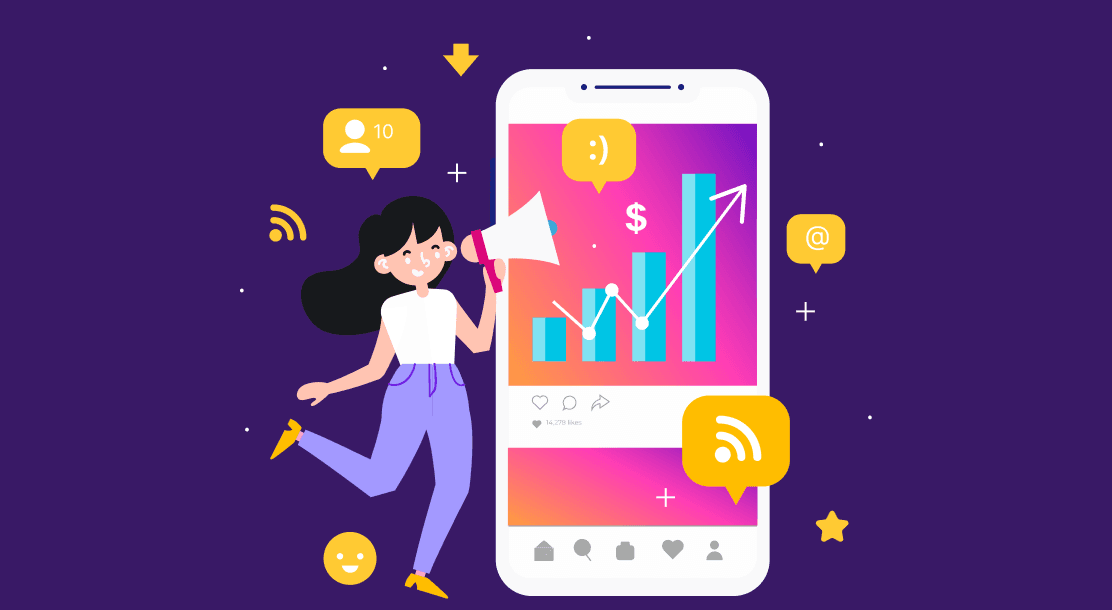 Hiring a freelance graphic designer work? Here are some important tips to keep in mind when looking for one for your next project.
When you're looking to hire a freelance graphic designer, you want to make sure that you find someone capable of creating the right image that fits with your business or brand. Additionally, you want someone who will work with you through all stages of the design process to make sure you're happy with the final product.
But, how do you know the graphic designer you're thinking of hiring has the skills and experience you need? How can you be sure that the work will be done quickly and to your satisfaction? Read on for some tips on hiring a freelance graphic designer without regretting it later.
Who Is a Freelance Graphic Designer?
A self-employed person is referred to as either an independent contractor or freelancer. An independent contractor will likely have their studio and take on clients while also working on projects for several others. A freelancer may not have their own studio or office. Instead, they might work from home or wherever they're comfortable.
A freelance graphic designer, thus, can be referred to as an independent graphic designer who works for several clients at once contractually or on per-project basis and not tied down to one company in a full-time role.
Tips to Successfully Hire a Freelance Graphic Designer
If you're hiring a graphic designer, there are several different types of freelancers that you can hire. Some may have set prices, and others will have hourly rates.
Ideally, working with someone with set prices is advisable as it allows them to design exactly what you need instead of making ends meet on budget or time constraints.
However, if your project is more open-ended and fluid, it might be better to work with someone who charges by the hour. Make sure you get an idea of how long they think it'll take before agreeing on their rate. With that in mind, let's look at some points to consider when you're hiring a freelance designer.
Alt text: Freelance
Consider the budget
If you're going with a freelance graphic designer, always know your budget. Even on a limited budget, ensure you're clear about it from day one, and agree on milestone payments and your preferred pay rate.
Make sure you and your designer agree on exactly how much they will be paid (and when) before any work begins. Consider sharing your budget details so they can give you an accurate estimate of how long each element of your project will take.
It's also wise to put together clear milestones and payment schedules based on those milestones so everyone involved knows what is expected at every step along the way. If issues do arise, or there is an unforeseen delay in delivery, at least both parties know where things stand from a financial perspective.
Skills
Evaluate what you need and who can deliver it. If you need someone good at designing logos, but won't be able to help with your social media graphics, make sure you take that into consideration.
Different designers specialize in different areas, and they need to know your needs before they pitch anything. If you need any help on what kind of designer might be right for your project, check out some portfolios of other designs they have done before hiring them.
If you have specific requests or require specific abilities, be upfront about that when describing the job, so candidates don't waste time sending over irrelevant samples. Be very clear with designers when you hire them; they should never be left guessing if they are meeting expectations or not.
Past projects/experience
Before hiring someone, be sure they have some relevant work on their portfolio. You're looking for a freelancer who can provide you with quality graphics that represent your company well. Don't be afraid to ask them if they have worked on similar projects in the past or request to see samples of their previous work.
It doesn't hurt to look at their social media profiles; it may give you an idea of what kind of person they are and how much time they spend on their craft. This is all helpful information when deciding whether or not to hire someone.
Responsiveness
Is it difficult to get responses? Does it take several days for the freelance graphic designer to respond back? If so, you might have found an unreliable designer.
If you're looking for someone who will be working closely with you, communication is crucial. You want someone who makes sure that no questions or concerns go unanswered and responds quickly (or at least promptly).
In many cases, if communication is poor during initial contact, there's a good chance that it will only worsen as your project progresses. Your best bet is to move on and find another candidate—especially since quality graphic designers are in high demand these days.
Hire one whose response time meets your needs; otherwise, they'll likely disappoint you down the road. Communication is vital for anything that involves freelancers, so don't underestimate its importance. The last thing you want is for your freelancer not to respond quickly or at all. It's important that you feel like you have someone who will be responsive, especially during any bumps in the road.
Availability and consistency
With freelancers, one of your biggest challenges will be consistency. Because they are independent contractors and not employees, you won't be able to rely on them showing up at a set time every day (or even every week).
Any contract you sign should spell out how many hours per week to expect from your designer. You might want to look for designers who specify their availability in terms of months rather than weeks. Make sure there is some minimum level of commitment for them to accept your project (and your money)
Before agreeing on any price, make sure you've found an expert who'll be able to work with you for an extended time. Don't hire someone who's only available for short periods or doesn't have consistency in their working schedule; it will cost you more in the long run, and your project could suffer. If possible, try to find someone with whom you can establish a consistent relationship. It will only help your business grow, and it could save you money in the long run.
Conclusion
Once you've found a freelance graphic designer who seems like they could be a good fit for your project, set up an initial meeting or call so you can establish goals and expectations together. Be sure to stay in touch throughout all stages of your project by keeping them posted on changes, new information, and details about what you hope for. Remember, communication is key when working with any professional providing services remotely (e.g., web designers, writers/editors, etc.). So check in regularly!
FAQs
1. How to find freelance graphic designers near me?
If you want to find freelance graphic designers in your area, type freelance graphic designer + [your city] into Google. You can also ask your friends and business associates if they have any recommendations.
However, we recommend using Pepper Content's design service to get the best freelance designers for your projects. With Pepper Content's design service, you rid yourself of all the issues that come with dealing with a freelancer as Pepper will do everything for you. Simply give a detailed brief about what your looking for and the results we deliver will meet (or exceed) your expectations.
2. What do graphic designers expect from the client?

The client should expect to provide enough information about their project (including photos and logos) so that your graphic designer can create a fantastic design that reflects your brand and service.
The client also needs to be available throughout any phases of the design process—for example, if your designer wants you to look at different color schemes or font options, they should give you time to review and respond promptly.
3. What should I look for when hiring a freelance motion graphic designer?
There are plenty of motion graphic designers and animators, but it's hard to know where to begin. It helps to have questions prepared in advance to quickly evaluate candidates and ensure that you hire someone who will meet your needs and expectations.
You can ask about previous experiences and share your expectations to understand if they are a good fit.