Freelancing 101
5 Steps to Becoming a Freelance Translator With Spanish Translation Skills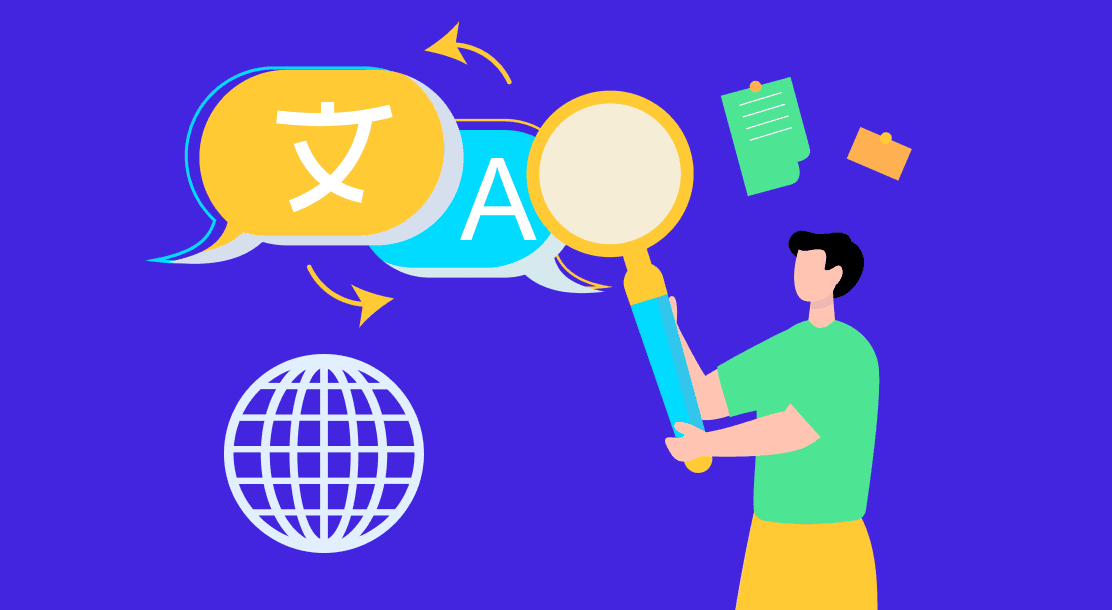 Spanish to English translators are in high demand. Here's how to master and implement your Spanish translation skills to earn an income via freelance projects.
Table of Contents
The Role of Language Translators
A Step-By-Step Guide to Building an Income With Spanish Translation
Can Google Translate Compete With Translators?
Knowing a language is a matter of skill. But learning a foreign language that is in demand is a whole different ball game, as it could help you explore an exciting career altogether. Spanish is one of the five most-spoken languages in the world. And as per the U.S. Bureau of Labor Statistics (BLS), the demand for Spanish translation is set to rise by 24% by 2030.
This blog thus helps you with all the details you need while researching a career in Spanish to English translation. First of all, let's begin with what language translators do.
The Role of Language Translators
The primary role of any language translator is to convert written text from a foreign language to a native language. Translators work with texts such as books, articles, websites, documents, and more. In comparison, interpreters translate verbal communication from foreign to native languages, such as speeches, official business meetings, etc.
So, as a Spanish translation expert, you will translate texts in the Spanish language to English in the form of written text.
Most of the time, translators work from home, so it is the most suited job for individuals looking to earn an extra income or have other responsibilities to fulfill.
Here, it is essential to note that translators are often hired by the government, law firms, and hospitals. Moreover, this kind of work usually demands expertise in a specific field. So, translators typically focus on learning Spanish translation for a single domain, building up a detailed vocabulary to achieve the professional skill level.
The image below shows the critical skills, degree required, and the median salary of translators, and it helps you paint a clear picture of the job profile and its demands. This is from a survey by the U.S. Bureau of Labor Statistics.
A Step-by-Step Guide to Building an Income With Spanish Translation
1. Learn the Spanish language and get fluent.
Begin by setting your goals and taking the first steps to learning Spanish. Then, give yourself targets–by when do you want to clear the basics? By when do you wish to appear for the test? And so on. The good part about learning a language is that you can be as fast or as slow as you want.
Align your goals and strive toward fluency as the first step to exploring a career in Spanish translation. For real-life experience, you can also try having conversations with native Spanish speakers to season your learnings.
2. Get training and degree/certification.
Most Spanish to English translation jobs require a degree or valid certification. A professional approval of your skill also helps you charge higher rates as a freelancer and bag more opportunities.
So, get appropriate training or even go for a degree if your goals are such. Equip yourself with a stellar certification, and you will automatically increase your career scope in the field.
While learning Spanish translation, keep the following in mind:
Ensure that all the information you translate remains accurate. It must maintain the same style, tone, and meaning as the original text.
At the same time, as a translator, you need to understand the nuances of the two languages you are working with. While literal translations are essential, it is also vital that the meaning of the text comes across and is not just word-to-word gibberish for the reader.
For real-life experience, you can also try having conversations with native Spanish speakers to season your learnings.
3. Choose your field and practice to gain experience.
As mentioned before, translators usually choose to gain proficiency in one field. For example, the words used in medicine and pharmaceuticals would require expertise and experience. The same is with government papers and matters of the law.
Hence, choose a field that interests you—it could be anything from copywriting or editing books to writing for a niche. Once you have selected your area of interest, take up tasks to translate English to Spanish.
You can look for volunteering jobs at an organization, make sample articles, or translate for free on platforms such as Wikipedia. One more way to practice the language is by taking up an internship at a college program that offers guidance and exposure.
4. Prepare your resume and portfolio.
With enough Spanish translation work under your belt, you will be ready to build your resume and portfolio. Include all relevant degrees, certifications, volunteering experiences, and freelance projects you have undertaken in Spanish to English translation over the months in your resume.
Whereas, to showcase a portfolio that stands apart, you can build your website with a healthy mix of text in both English and Spanish languages.
5. Apply for full-time or freelance jobs.
With these steps taken care of, you will be ready to begin your journey in Spanish translation. Platforms such as Linkedin or Freelancer.com are a great place to start while looking for work from home or freelance projects.
You can also consider joining a freelance agency in your region/country to take up more projects. Check out Pepper Content's translation services as well.
Can Google Translate Compete With Translators?
If you are interested in Spanish translation, please do not be deterred by tools such as Google Translate. While the bots do a decent job starting ice-breaking conversations at a party or having a casual chat with a tourist, Google Translate for Spanish is not suited for professional purposes.
For example, reading a book entirely reliant on Google Translate for Spanish to English would take away all the charm from the book. While these tools translate literally, Spanish to English translators bring a human touch to the language and texts. Thus, Google Translate for English to Spanish cannot replace the detailed and acute work that Spanish translation requires.
In Summary
It is safe to say that Spanish translation is an upcoming career for those who enjoy writing and exploring a new language. And now that you know the nuts and bolts of becoming a translator, why not get to the exciting task?
You can start by sharpening your skills in Spanish through a local language class or with a reputed university that takes courses online. Happy learning!
FAQs
1. How much time does it take to learn the Spanish translation skills?
If you are not a native Spanish speaker, you first have to start by learning Spanish and becoming fluent in it. Give this skill 2 to 3 years and get certification for your knowledge through training or test. Then, you must spend 1 to 2 years working on applying your skills in the practical world and building an English to Spanish translation portfolio. Finally, depending on your pace and dedication, you can master the art in 2 to 4 years.
2. How high is the demand for Spanish to English translators?
As per the U.S. Bureau of Labor Statistics (BLS) survey conducted in 2020, interpreters and translators earned a median salary of $52,330. The Bureau also stated that 29% of the Spanish translation and interpretation professionals are self-employed. Furthermore, a growth of 24% is expected in this field by 2030. Thus, the demand for Spanish translation will only rise, offering a stable source of income to translators.
3. What are the qualifications required to translate English to Spanish professionally?
Government offices, law firms, and private companies might require a professional degree or training certificate from Spanish to English translators. However, many firms and companies hire freelancers based on their portfolio, proficiency, and experience.