Design
30 Quotes on Designing to Get Your Creative Juices Flowing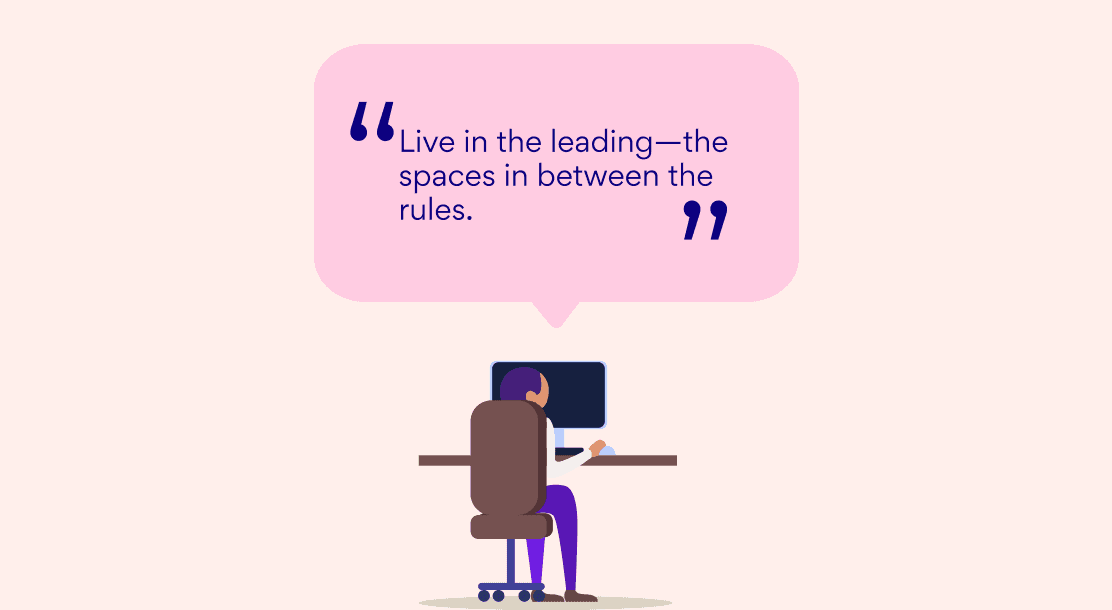 Table of Contents
30 Quotes by Famous Designers
Key Takeaways
Conclusion
FAQs
Graphic designing is an art, wherein the artist spreads their inspiration on a canvas, using the most incredible tools, and develops masterpieces. While some artists are more skilled than others, the ones who struggle with their inspiration rely heavily on their idols. Because the ability to create something out of an ordinary idea is an extraordinary skill, we must acknowledge the greatness of an artist who can make astounding visuals and engaging creatives that can be beneficial for a business. This is where well-loved quotes on designing come into the picture.
30 Quotes by Famous Designers
Quotes are not just random words strung together; they serve a higher purpose. Quotes on designing, especially, serve as inspiration for young designers, who may have a good idea, but need to borrow knowledge from the experts to turn it into an exceptional reality. Scroll through to read some of the most inspirational graphic design quotes.
Graphic design quotes
"Good design's not about what medium you're working in. It's about thinking hard about what you want to do and what you have to work with before you start." – Susan Kare
"There are three responses to a piece of design–yes, no, and WOW! Wow is the one to aim for." – Milton Glaser
"If no one hates it, no one really loves it." – Jessica Walsh
"I've never had a problem with a dumb client. There is no such thing as a bad client. Part of our job is to do good work and get the client to accept it." – Bob Gill
"Good design is all about making other designers feel like idiots because that idea wasn't theirs." – Frank Chimero
"If you do good work for good clients, it will lead to other good work for other good clients. If you do bad work for bad clients, it will lead to other bad work for other bad clients." – Michael Bierut
Design thinking quotes
"Here is one of the few effective keys to the design problem: the ability of the designer to recognize as many of the constraints as possible; his willingness and enthusiasm for working within these constraints." – Charles Eames
"A designer is an emerging synthesis of artist, inventor, mechanic, objective economist, and evolutionary strategist." – Buckminster Fuller
"Human- centered design is a philosophy, not a precise set of methods, but one that assumes that innovation should start by getting close to users and observing their activities." – Donald A. Norman
"It's not 'us versus them' or even 'us on behalf of them.' For a design thinker it has to be 'us with them'" – Tim Brown
"Creativity is nothing but the way to design the invisible." – Salam Al Shereida
"User- centered design means understanding what your users need, how they think, and how they behave–and incorporating that understanding into every aspect of your process." – Jesse James Garrett
"It is important to avoid trying to create something that is average in all dimensions." – William Lidwell
"We spend a lot of time designing the bridge, but not enough time thinking about the people who are crossing it." – Dr. Prabhjot Singh
"The work you do while you procrastinate is probably the work you should be doing for the rest of your life." – Jessica Hische
"Design and art are independent coordinates that provide their greatest satisfactions when experienced simultaneously." – Milton Glaser
"The best ideas come as jokes. Make your thinking as funny as possible." – David Ogilvy
"It is only by association with a product, a service, a business, or a corporation that a logo takes on any real meaning. It derives its meaning and usefulness from the quality of that which it symbolizes." – Paul Rand
Small quotes on design
"A logo doesn't sell (directly), it identifies." – Paul Rand
"A logo is a period at the end of a sentence, not the sentence itself." – Sagi Haviv
"A logo is not a brand—it's only a symbol for a brand. A brand is much more than a logo." – Marty Neumeier
"Logos are the graphic extension of the internal realities of a company." – Saul Bass
"Designers actually can change the world for the better by making the complicated simple and finding beauty in truth." – Michael Bierut
"Art is anything you can get away with." – Marshall McLuhan
"Graphic design will save the world right after rock and roll does." – David Carson
"Make it simple, but significant." – Don Draper
"People ignore designs that ignore people." – Frank Chimero
"Good design is honest." – Dieter Rams
"If you do it right, it will last forever." – Massimo Vignelli
"The details are not the details. They make the design." – Charles Eames
Key Takeaways
Every young designer needs inspiration.
Quotes on designing are often used as inspiration in the design world.
Inspirational quotes are the best form of motivation to fuel the process of designing.
Quotes define the speaker's core values and deeper meaning of their subject-matter understanding.
Reading quotes by famous designers can help in breaking the creative block.
Conclusion
These 30 amazing quotes on designing define the great journeys of each individual speaker, their challenges, and how they overcame them. These are not just random words, but the designers' way of narrating their stories to inspire amateur designers struggling to find their niche.
FAQs
1. What makes a design quote great?
Every quote is special; however, a great quote will be precise, deep, and easy to understand for a larger audience.
2. What is the meaning of inspirational quotes?
Inspirational quotes serve a larger purpose. They help you unleash your creativity and potential, and be the best version of yourself.
3. What is the most inspirational graphic design quote?
There are several inspirational graphic design quotes. However, one of our favorites is this quote by Milton Glaser: "There are three responses to a piece of design–yes, no, and WOW! Wow is the one to aim for."
4. Is graphic designing a profitable profession?
Graphic designing has been on a steady rise for many years now. Designers, today, have more and more avenues to explore, with their income brackets rapidly rising too.