Peppertype.ai
15 Peppertype.ai Reviews That Will Make You Sign Up Right Away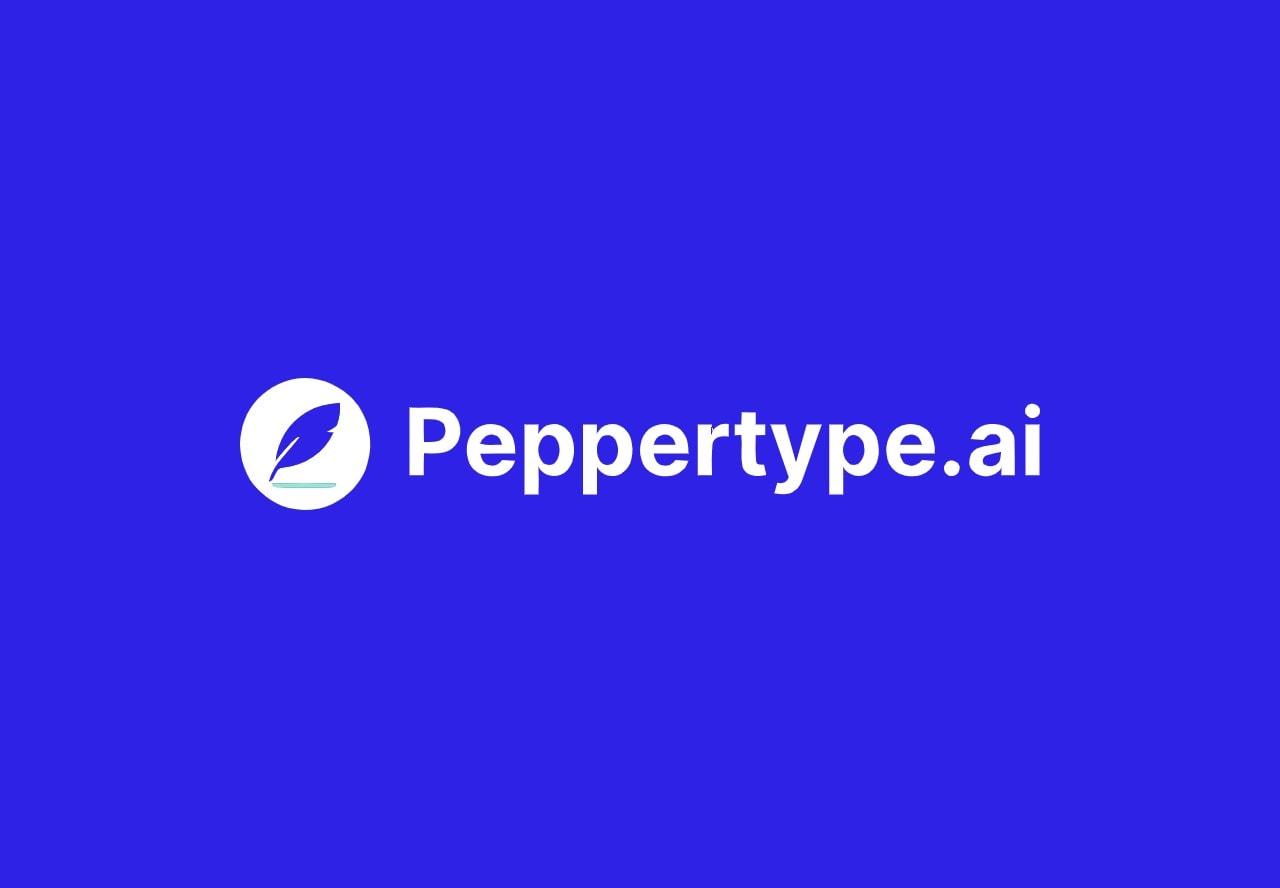 Table of Contents
AI in Content Marketing
Enter Peppertype.ai: An AI-Powered Content Marketplace
The Power of Online Reviews
15 Compelling Peppertype.ai Reviews to Check Out Now
Key Takeaways
Conclusion
FAQs
While the COVID-19 pandemic helped the world shift towards artificial intelligence (AI)-powered solutions, there is still a lot of gray areas that provokes questions in the minds of people. Is AI really the answer to all our real-life queries? Whether backed by logic or imagination, doubts loom large.
However, when it comes to the elements of content marketing, cogent Peppertype.ai reviews have made content creators and brands make effective decisions and stay ahead of the curve. Is Peppertype.ai the final answer to the age-old roadblock to your content strategy?
Indeed, finding the best tools for content creation can be a hassle. So, when an AI-powered solution like Peppertype.ai steps in to provide a holistic fix to multiple issues regarding your brand's content, it can be quite the apple of everyone's eye. But is Peppertype.ai the undisputed champion among the best tools for content creators? We find out.
AI in Content Marketing
Has AI taken over the full-stack content marketing game? According to the astonishing reports presented by SEMrush, 2020 witnessed 39% of the largest global organizations willing to invest in AI. By 2021, more than 86% of CEOs reported that they had adopted AI in their business operations.
In the same report, it has been highlighted that the global annual AI market is estimated to snowball and reach a whopping $190.61 billion by 2025, displaying a CAGR of nearly 33.2% between the forecasted period of 2020 and 2027.
So, with AI everywhere, marketing and sales gurus have also been attributing their successes to the adoption of AI. In fact, more than 34% of marketing leaders believe AI to be the most significant game-changer. Hence, AI content creation assistants have become almost indispensable and the de-facto content marketing tools for businesses.
Marketers and C-suite executives believe that AI powers the best tools for content creation and delivers an overall powerful experience for content marketing for businesses and brands worldwide. However, most consumers don't see it that way!
Yes, you could say that AI has yet to be recognized as the best tool for content creators, with 73% of consumers still entrusting their faith in humans. Thus, even if AI solutions have become one of the best tools for content creators worldwide, they are yet to dominate the space.
Enter Peppertype.ai: An AI-Powered Content Marketplace
The entry of Peppertype.ai has massively revolutionized the content marketing space for businesses. Although AI technologies were primarily implemented for copywriting or simplifying basic tasks related to brand content, Peppertype.ai reviews prove that it has gone beyond basic content creation and emerged as a game-changer!
Peppertype.ai has not only helped brands create content at scale while becoming one of the best tools for content creation to date, but it has also enabled them to modify multiple elements of content ideation, curation, and strategy. Therefore, it has emerged as a credible and trustworthy solution for most businesses and brands that were negatively impacted by their content curation and implementation.
With astounding features and brilliant pricing options, Peppertype.ai has become the go-to solution for a wide range of content creators: from freelancers to dedicated in-house teams for businesses. Its fantastic UI also guarantees a solid Peppertype.ai review.
With its user-friendly interface, Peppertype.ai enables any business to scale their content marketing from scratch by just inserting the brand name and a couple of lines of simple descriptions about the brand's services or products.
Once set up correctly, Peppertype.ai will start performing a range of tasks according to your requirements. Plan a robust content strategy, come up with brilliant content ideas, and write exciting content across various verticals, such as social media, SEO blog writing, web copy, and more: it is as simple as it gets!
The Power of Online Reviews
Most consumers have experienced an iconic and unforeseeable impact when it comes to online reviews for products/services that you could order from a marketplace. With social distancing and stay-at-home directives becoming commonplace after the pandemic, people are stimulated by online reviews just as much as word-to-mouth marketing in the pre-pandemic era.
Are you failing to find the relevance of this discussion here? Well, in the age of advanced technologies and AI-powered services, you could order quality content at scale from an online marketplace like Peppertype.ai. With a solid Peppertype.ai review, it is more likely for a business or content creator to subscribe to the services of the tool.
There are a few explanatory and eloquent reviews that highlight every feature, upside, pricing, and even the cons of this particular SaaS product. You will understand how you can carry out your content strategy, ideation, curation, development, and overall marketing values by employing Peppertype.ai for your business content needs. Some of those compelling Peppertype.ai reviews are displayed below for your convenience.
15 Compelling Peppertype.ai Reviews to Check Out Now
Without much ado, let us look at some of the most convincing Peppertype.ai reviews that will help you make up your mind instantly.
The first one is a review by Agency Ready Marketing. The video, which was uploaded only recently, has everything you need to know about Peppertype.ai as one of the best tools for content creation. It walks you through the demo of using the writing assistant in a fun and friendly way and shows every feature.
The whole thing is also explained neatly in the description box below. Undoubtedly, this is one of the best Peppertype.ai reviews that will instantly compel you to sign up for this innovative AI-enabled content generation solution.
This comprehensive YouTube review opens with an overview of the tool. The reviewer also compares it with other similar applications in the market. He then goes on to detail the pros and cons of the software, saying the future looks optimistic for Peppertype.ai.
3. Vipul M, senior operations representative
Peppertype.ai has nearly 400 hundred reviews with the lion's share of 5-star reviews, and the best amongst them is this one by a senior operations executive, who calls Peppertype.ai "the most useful content generation tool," and also highlights what he likes and dislikes about the tool. Reading this will give you a clear picture of the software's pros and cons.
4. Rithika A, freelance writer
This is a useful review by a freelance content writer and small business owner. With less than 50 employees, she finds it a useful and handy tool for every writer. She says that there's nothing to dislike, and that her journey has been very delightful so far!
5. Kanika M, account manager
One of the latest reviews posted by a mid-market account manager declares that Peppertype.ai is "your destination to ultimate content creation." Although she believes it to be an awesome tool for quick content generation, she doesn't like the pricing part.
In this elaborate review, Saba vouches for the ability of Peppertype.ai to chase your content creation anxiety away. Not only does she guide the readers on how to use the tools, but she also weighs its pros and cons, detailing the features she likes about the software.
A brand manager and designer for a small business, Armando R said that Peppertype.ai saved a lot of time for his startup projects by accelerating quality content generation. However, he believes that for a small business owner like him who doesn't use the tool daily, the pricing should be more flexible.
This user seemed to have been positively overwhelmed by Peppertype.ai's features. Calling it a copywriting genius, they go on to describe a few things they absolutely loved about the tool, including its interface and the intuitiveness with which it functions.
9. John T, digital marketer
A digital marketer who used the Peppertype.ai tool for a school website said that it was one of the best tools for content creators. This Peppertype review ranks among the topmost because he has given a clear description of what he liked best: the SEO elements, the dashboard and analytics, and the ease of generating awesome content within seconds.
10. Sahil M, freelance copywriter
This review by a freelance copywriter and content writer not only highlights the fact that it is one of the best tools for content creation, but it also puts Peppertype.ai above all its competitors. It will definitely make you sign up in one go!
This user says Peppertype.ai has been a game-changer for him. He especially loved the tool's suggestions on blog intros and pain-agitate-solution copywriting.
12. Saswat P, content strategist
Another reason for you to sign up on the Peppertype.ai subscription package could be this compelling review by a content strategist, who says it is the best content generation tool for beginners.
13. Mark T, small business owner
A small business owner keeps it simple. He says, "Peppertype.ai helps you not only write more but write better too!" He adds that the tool gives better output than other AI-powered tools.
14. Mandar P, senior manager
Mandar has given a 4.5-star review to Peppertype.ai. It says the tool is the best virtual assistant for content generation for any vertical: SEO, social media, eCommerce, etc. According to him, it is the "best partner for writing content!"
15. Sean B, web designer
Another agency owner says Peppertype.ai is one of the most desirable contents writing tools for any business. He gives it a solid four-star review, and says, "It shouldn't be this easy!"
Key Takeaways
Although there is still a clear winner to be decided among human writing assistants and AI, a lot of small and big businesses are clearly outsourcing their content generation to AI-powered tools.
AI-powered tools can create content at scale for multiple verticals. As a result, AI-powered tools are poised to take over a large section of the content marketing and automation chunk for the next half of the decade.
Peppertype.ai is a revolutionary content generation tool that acts as one of the most powerful and versatile AI-enabled copywriting assistants. You can order content for multiple verticals and industrial niches after specifying your brand name and target audience.
Online reviews play an immensely important role in helping people decide on the technological solution to include in their daily lives, and AI-powered content writing tools are no exception.
There is a host of the most compelling Peppertype.ai reviews that will instantly egg you on to find out more about the AI-enabled writing assistant.
Conclusion
The above Peppertype.ai reviews highlight the benefits of using this particular tool in delivering accessible, user-friendly, high-quality content at scale for every brand and organization. The power of analytics and personalization are evident in the machine learning foundations of Peppertype.ai that convince newer customers to outsource their content writing game.
FAQs
1. What is Peppertype.ai?
Peppertype.ai is an AI-powered tool that helps content creators develop content ideas immediately. It contains an autoregressive language model, which is implemented through deep learning procedures. This AI-assistive tool leverages the GPT-3 model, and can help businesses scale their content strategy, development, and distribution effectively. 

2. How does Peppertype.ai work?
Peppertype.ai is an automation tool powered by artificial intelligence to dish out content ideas and finished content for businesses. It also employs machine learning technologies to comprehend the target audience of a business, the brand voice, and its core operations. It then analyzes them to produce original content that reflects the brand image. 

3. Is Peppertype.ai free?
No, Peppertype.ai is not a free-forever AI writing assistant. It starts with a free plan, wherein you can use the tool for free to create content up to 10,000 words. After you have completed your free tenure, you have to subscribe to an initial plan of US$25/month, billed monthly or yearly. It also has separate pricing plans for teams. 

4. What does Peppertype.ai do?
Peppertype.ai leverages the power of artificial intelligence and combines it with the intricacies of machine learning. It helps you produce exceptional content that is original and reflects the desired voice.
Peppertype.ai also endows the writer with a library of pre-built styles, such as confident, simple, or inspirational. You simply need to choose the topic idea and start using the tool to generate original content. 

5. Is Peppertype.ai legit?
Yes, Peppertype.ai is a legitimate tool that helps create original content by providing a highly developed writing assistant that leverages a pool of resources and relevant, organized information.