Design
Learn How to Create Memorable Logos in 7 Steps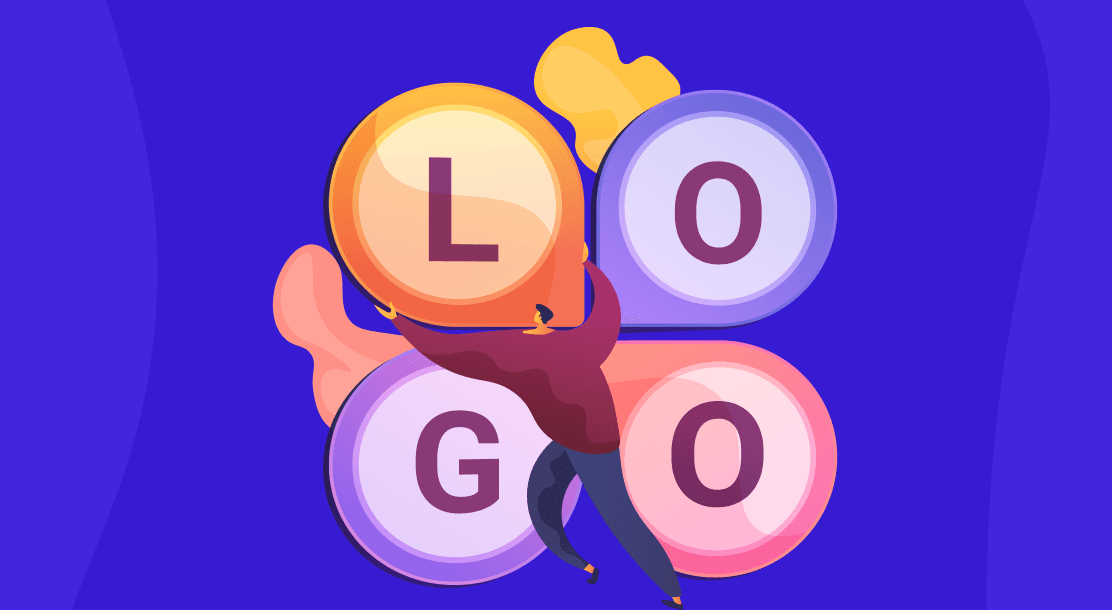 It is essential to define your brand to convey what products and services you offer, and logos help in that. 7 tips to creating memorable logos and many insights.
A logo is a symbol that conveys a lot about a brand and its products or services. A logo should be simple, easily recognizable, and instantly relate to a company or business. This graphic symbol represents your organization, and its primary objective is to make a connection. That is why you must spend enough time creating a logo that stands the test of time and remains evergreen.
It is a fact that most memorable logos like those of Coca-Cola, McDonald's, and Apple are famous because of the simple design and a choice of striking colors.
7 Steps to Creating Memorable Logos
So what makes a logo memorable? Uniqueness plays a critical role in creating a memorable logo design. Your logo should never look like a logo in use already, as it will make yours look like a cheap copy.
Another vital point is your logo's relevance to your business. It should resonate with your company's name or the business's nature. Also, any catchy logo that appeals to the masses will surely become memorable.
Now, let's define the seven steps to creating memorable logos.
1. Create a brand identity
Brand identity involves your brand's visual aspects. Hence you must consider your brand's color and logo while designing your brand's elements. It pays to stop to think about what made you start the business in the first place. Also, consider the values you deem most important and the factor(s) that set you apart from the competition.
2. Get your design inspiration
When it comes to creativity, the problem lies in the initial torque. It is easier if you consider your logo a puzzle because then you will be putting the parts together, drawing your inspiration from set design principles. Observe as many logos as possible, and try to get some great inspiration from Logo ed, which has a stunning collection of logos. You may also want to check out Logospire, a treasure house of logo designs.
3. Choose the right colors.
People relate to your brand by color; hence your logo must be of the right color, which will reflect on your website, banner, signage, and all your social media posts. While brown is an earthy color, orange is a fiery color that represents courage and fearlessness. It also denotes warmth and passion with unbounded energy.
While pink is soft and feminine, red is bold and most brands' favorite color. Blue denotes royalty but is a poor choice for a food brand as it is the least appetizing color.
4. Select the right font and typeface
Your logo may not feature text, but your graphic design should reflect it in the web copy, other branded materials, and your signage. Of course, the typeface and font need to go with the products and services your company specializes in. You must decide whether to go with a classical or contemporary style.
5. Make several rough sketches
You may want to try a few rough versions of your logo before coming up with one of the most memorable logos that will last a lifetime and more. Remember that your logo must try to emulate the look and feel of the product or service you sell. Hence, trying several versions until you are satisfied will help you come up with a stunning and one of the most memorable logos that can stand the test of time.
6. Get others' feedback
The trick to creating one of the most memorable logos lies in getting feedback not just from your team members but from almost anyone you can think of. Feedback from people comprising your target audience will be very helpful. The feedback lets you understand how each person perceives your logo and links it to your brand.
7. Work on your final design
Even after you have finalized a design, there is still room for improvement. When more feedback starts pouring in, you will be able to give your design finishing touches.
5 Things To Consider Before Designing The Best Memorable Logo
1. Understand the purpose
Before setting out to design your logo, try to understand what purpose it is meant to serve. Remember that your logo must attract the right type of people (target audience). It should make the first impression the best. Looking at your logo, customers should get enough information about your brand because that's the primary purpose of creating a logo.
2. Defining your brand identity
Your brand identity must be unique, and what better way to show it than by designing a stunning logo? Your logo plays a critical role – it communicates your brand's personality. You can bring out your brand personality in your logo only if you understand that personality well. Ask yourself what values and beliefs are crucial and what you can do better than your competitors.
3. Get the proper inspiration
Most creative people need just a spark of inspiration to set them on the task of creating stunning pieces. You may want to first brainstorm with your team to get inspiration. It also helps if you can put yourself in your customers' shoes. Getting your team, target audience, and potential customers involved lets you gain the inspiration you need to create one of the most memorable logos.
4. Create a mood board
A mood board is an excellent tool to experiment with by making rough doodles that can develop into a beautiful logo. You may want to print several images on your board (either a physical or a digital one) and keep adding images until you find the inspiration for a perfect logo.
5. Check out the competition
Knowing what your competitors are up to will help you be one step ahead in your business. You can borrow many ideas from your competitors, and it is easy to develop your logo based on these ideas. Studying your competitors pays to understand what makes their logos tick. Of course, your logo can be memorable only if it stands apart from the competition.
To Summarize
The tips mentioned above should help you design a stunning log that can remain memorable and evergreen for many years. You get only one chance to design your logo, so you want it to last a lifetime and more. Your logo must stand the test of time and win over customers instantly.
Key Takeaways
Making your logo unique is critical to making it memorable.
Also, it should relate to your company's name and the line of business.
Keeping track of what the competition is up to helps you understand the trend and goes a long way in creating a memorable logo.
FAQs
1. What are the seven steps to creating a memorable logo?
1. Determine your target audience.
2. Take the necessary steps to define your brand
3. Brainstorm with your colleagues before starting
4. Find out who your close competitors are
5. Keep your logo design simple and attractive
6. Make sure you pick the correct font to go with your logo
7. Pick the right color as it can make your logo and brand stand out
2. What makes a logo memorable?
Uniqueness is very critical to making a memorable logo design. If your logo remotely resembles an existing one, it will look like a poor copy. Whereas a unique, striking logo makes its mark and triggers the memory cells in the brain and makes one remember it for a long time. Moreover, the logo must be relevant to your company and its products and should describe your brand vividly.

3. How do I make my logo look attractive?
The first step to making your logo look attractive is to keep your target audience in mind. Next, you must focus on keeping it as simple as possible, which makes it instantly recognizable. Your logo must connect with people and remain etched in their memory. Using the right colors and selecting the right font helps make your logo look attractive.
 

4. How to make a memorable logo?
Making a simple and easy-to-understand logo can make it memorable and remain in customers' minds for a long time. Companies like Apple, McDonald's, and Google have simple logos that most people instantly recognize. Also, you need to ensure that your logo represents what your business is all about.
5. What are the golden rules for making a logo memorable?
Don't spend time and energy creating a complex logo; keeping it simple is one of the significant golden rules for making a memorable logo. Also, the endeavor must be to make the logo unforgettable to make the logo remain in the minds of customers. Creating a logo with simple forms and using primary colors significantly impact customers and the general public. Your logo must relate to your business and your products and services.