Marketing
9 Powerful Instagram Marketing Tips (That Actually Work)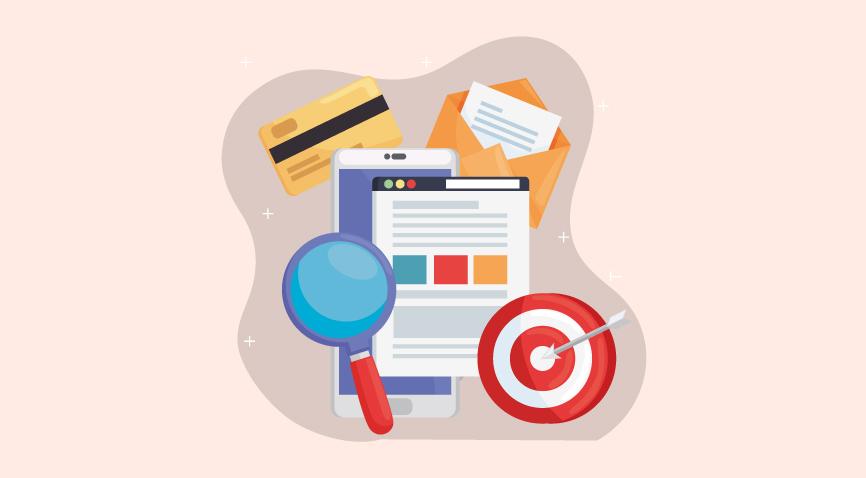 If you want to promote your business on Instagram, click here to know some of the best Instagram marketing tips. Use these to increase your followers and sales.
Instagram is a platform with more than two billion active users every month. Without a doubt, it is one of the biggest social media channels. In 2019, Instagram was the sixth most popular social media platform globally. In fact, it is one of the world's most visited sites.
This should come as good news to marketers and brands. However, it also means that the platform is more competitive than ever. Thus, it is helpful to adopt Instagram marketing to engage your audience. But first, it is important to know a few things about the platform.
What Should You Know About Instagram?
Instagram is a social media platform where you can share images and videos. The content you post is shown on your followers' feed. Also, you can check them on your own feed.
Apart from this, you can send private messages to people, whether you follow them or not. If you want, you can save the pictures on Instagram. You will be able to access the app through an iOS or Android device. However, now, it is available as a web app as well.
The platform can prove to be highly beneficial for your business. Let's take a look at a few Instagram marketing strategy ideas on how you can use this platform to improve your business.
9 Tips for Effective Instagram Marketing
In this section, we will take a look at the best Instagram marketing plan ideas for businesses. But before we start, it's important to know that all of this will work if you clearly define your goals and then the strategy. Without a goal, your marketing efforts might go to waste.
After considering the goals, here are the steps you have to follow.
1. Decide on a look and stick to it
If you have been using Instagram for some time, you will know it is all about aesthetics. This is the reason you need to maintain your visual consistency. It helps people recognize your brand instantly. So, create images with a similar style and color scheme.
This is a crucial Instagram marketing trick, because more than 100 million images and videos are being shared on the platform every day. Hence, you need content that will stand out from the pool of content other users share. A uniform theme ensures your users engage with the post, as they recognize it instantly. Decide on a style and color scheme you would like to portray through your feed, and ensure that you stick to it.
2. Try user-generated content
User-generated content (UGC) is one of the best business marketing tricks for Instagram. It serves as a word-of-mouth marketing tool, and makes customers trust your offering. Customers are always looking for authenticity in content. And thus, the content generated by other users makes them trust you better.
To use this type of content, you just have to use the content your customers create. It helps in validating your products and connecting better with the audience. Since you are being authentic with your post, you can drive more brand awareness as well.
You can use the following incentives to generate UGC:
Create a challenge or contest where people can submit their images with your products.
Launch a brand ambassador program.
Team up with influencers.
3. Use all features provided by Instagram
Another effective Instagram marketing strategy is to use the gamut of tools and features it provides. Instagram analytics is one such excellent tool. It helps businesses understand their performance better. With the help of this feature, you can get insights, such as website clicks, profile views, reach, impressions, and more. Moreover, using this tool will give you a clear idea about your users' demographics, such as top locations, gender breakdown, time of the week when your followers are most active, and a lot more.
These details can help in reworking and revising your marketing strategies. Here are a few other features you must make use of:
Videos: using Instagram's video features like IGTV, Boomerangs, and Reels, your brand can convey many crucial details about your product in a catchy manner.
Pinning posts and comments: a recent feature introduced by Instagram is pinning comments and posts you want to highlight. If it's a pinned comment on a post, it will appear at the top of all comments, no matter when it was posted. If it's a pinned post, it will be the first one on your feed that viewers see.
Instagram Stories: this one is a game-changing feature by Instagram. More than half of active users on Instagram post engaging Stories on the platform every day. The interesting thing about them is that they only stay on your feed for 24 hours. They are an excellent source for building trust with your follower base.
Some great ideas for Insta Stories include:
Brand or team introduction
Behind-the-scenes action
Product highlights
Product teasers
Instagram Story takeovers
Polls and Q&As
Shoutouts
4. Post consistently and at the right time
As a business, you have to be consistent when it comes to posting on Instagram. Besides consistency, timing matters as well. Posting during specific hours of the day, especially when your followers are online, can help you widen your reach.
A few surveys have shown that the ideal time to post on Instagram is between 8 am to 9 am, and around 2 am. However, you need to figure out when your audience is active on the platform. For this, take the help of Instagram analytics tools. It is always a good idea to post at least a couple of pieces of content daily. Always use a calendar to schedule your posts.
However, excess of anything is never good. Ensure that you don't over-post on Instagram, as it can annoy your followers and cause them to unfollow you. Remember, what works for other brands may or may not work for you. So, do your own research and decide on the best posting frequency.
5. Bond with your followers
Another great tip for promoting your brand well on Instagram is bonding with your followers and letting them know they can trust you. To connect with your Instagram followers, you need to post content regularly and respond to their messages or reactions to your posts. Thus, a crucial part of connecting with your followers is interacting with them.
Always reply to your followers' comments and keep checking your inbox for any product-related queries. Repost images of your products that your followers upload using any branded hashtag. If you give picture credit to your customer, it will encourage them to engage with you further.
Another great way to connect with your followers is to support something relevant to your brand's motive. If you support a social cause, it can create a healthy brand reputation among users.
6. Reach out to more people through relevant influencers
An effective way to reach out to more target audiences is by collaborating with the right influencers. Many influencers have a large following on Instagram. So, users tune into their feed and keep track of what they are posting. Many look up to their recommendations and expert guidance. Generally, they have expertise in a particular niche.
So, the influencer you are collaborating with can introduce your brand to an engaged and relevant audience. This can boost your visibility on Instagram. Moreover, influencers can help instill trust in your audience, as they are vouching for your product and services.
You can run different campaigns with influencers, and ask them to create posts mentioning your brand. But you can also ask them to review your products or invite them to an event. A few brands also collaborate with influencers to introduce a new line of products.
7. Keep it engaging, always
There is nothing that can replace engagement. The engagement ratio is a crucial factor when it comes to formulating an Instagram marketing strategy. Keep your social media content writing high-quality and engaging at all times.
There are various ways to increase engagement for your posts. A few of them are:
Live videos
Contests and quizzes
Giveaways
Responding to followers constantly
Behind-the-scenes content
Short tutorials
8. Add a call to action
A call to action (CTA) will tell your users what you would like them to do next—purchase a product, follow a page, visit your website, etc.
When using Instagram, doing this can be a little tricky as you can add only one link in the bio. You cannot insert links in the comments, image captions, or images. So, without a link, how do you create a CTA?
Well, there are a few strategies to do that. Let's take a look at them:
You might have already seen it. There is just one link to spare, and you need to get your users to click on it. Inserting a link in your bio is the best way to tell them that they will get more details on the link present in the bio.
It is a strategy that works well on Facebook and Twitter. But it can be effective for Instagram too. You can arrange a quick poll for your followers, and ask them to vote by commenting or liking. With this, you will be able to increase engagement on your platform.
You can also ask your users to choose between A or B and write it in the Comments section. For instance, if you are selling jeans, ask your followers to choose their favorite fit.
However, you will have to make it fun and interesting. But ultimately, you will have to make your followers do what you would like them to do. If you aim to make your followers share your content, you have to show them how.
As Instagram doesn't give you the option to share a link with an image, you have to make sure you provide users with the details they need to take action. So, you have to tell them what products they can buy, where they can buy them, and why they should buy these products. The best way to track this exercise is through promo codes. If someone purchases something using the Instagram code, you will know the source of your sale.
There is also a Contact button, through which you can call or email an establishment.
9. Set up an Instagram shop
Instagram Shop is a revolutionary feature that lets business showcase their products and enables customers to make purchases. The best thing about it is that users don't have to leave the app to view a brand's products. They are directly through the brand's profile. Moreover, they can make the purchase on Instagram itself.
5 Benefits of Marketing Your Brand on Instagram
There are five main benefits of Instagram marketing. Let's take a quick look at them.
1. Ever-increasing opportunities
Instagram has a massive follower base. However, what can you expect for actual growth? A study performed by Hootsuite showed that there was an eight percent increase in users in a quarter in the US, from the third quarter of 2020 to the end of the year. In Western Europe, Instagram usage increased by 17% in 2020. So, it is clear that the platform is growing consistently. There is enough opportunity for businesses to reach out to their target audiences and expand their visibility.
2. Create ads easily
If you have used Facebook to promote your business, you can easily expand your reach to its sister platform. Instagram can be connected to Facebook Ads Manager, so you can benefit from common campaign objectives, targeting options, and optimization selection.
You can choose from a variety of ad formats. And in case you haven't done it yet, check out how Instagram's three ad placements—Stories, Feed, and Explore tabs—prove to be useful. IGTV doesn't come with an ad placement option. However, Instagram might introduce that, too, in the times to come. It would be wise to keep an eye on that.
3. Build a loyal following
Sure, social networking sites are for connecting with your loved ones. But they can also be used to expand your reach as a brand. More than 200 million users visit a minimum of one business handle each day. A study performed by Instagram showed that 81% of users also use the platform for researching products and services. Also, Instagram has made shopping more convenient, and millions of users view multiple shopping posts every day.
4. Promote your brand through Stories
Snapchat might have been the first platform to introduce the concept of Stories, but it is not the last. Now, you will find this feature on Instagram too. Many brands are using it to market themselves and experience new success. At present, over half a billion people check Stories by different users. Thus, you can understand how important it is to add Stories to your Instagram marketing plan.
Since Facebook's advertising ecosystem is now connected to Instagram, bonding with the audience who might have known you exist is easier. Attract them through your appealing Stories. Instagram studies have shown that half of the users tend to become more interested in a product when they check out a brand's Stories.
5. Take advantage of the engagement rates
Engagements on Instagram are higher than on other social media platforms. But to tap into that, you have to use visually engaging videos and images.
Yotpo, an e-commerce marketing platform, reported that users are 58 times more likely to engage with brand content on Instagram than on Facebook. Sure, the rates might have changed since the study in 2018, but there has only been a slight decrease over the years. Yet, the engagement ratio on Instagram is much higher compared to that of other platforms.
Social media, especially Instagram, is a vast playground for marketing growth. Instagram marketing, in particular, is constantly shifting and growing, and there are ample opportunities for brands to connect with their target audience and drive conversions through the platform. All you need is a vision and a solid strategy, and you can get started right away.
Key Takeaways
Instagram comes with ever-increasing opportunities, and is one of the best platforms to market your brand.
You can increase engagement through user-generated content.
Make use of different features on Instagram, such as Stories and Reels.
Seek the help of relevant influencers to promote your brand.
Communicate consistently with your target audience to build a relationship.
Add a CTA to tell your target audience what they should do.
FAQs
1.

How can Instagram be used for marketing?
Instagram helps in growing brand awareness and launching new products. Every month, more than 130 million users engage in shopping through Instagram. With Instagram, you can promote your brand or the product and services you offer without hard-selling.
2. Is Instagram marketing effective?
Instagram has more than two billion active users. So, Instagram marketing is largely worth it. It acts as an effective channel you can use when interacting with the audience. However, direct purchases have also been quite successful for brands on the platform.
3.

Is It free to sell on Instagram?
Since there is no associated cost for selling online with Instagram, it is a free channel that you can use for your business to increase its reach. You can set up an Instagram shopping page to market and sell to more than a billion users.
4.

Can I sell on Instagram without a website?
You don't need a website to sell on Instagram. You can sell directly to your customers through your profile. It can be highly beneficial if you are just starting out.