Marketing
How To Create Quality Instagram Content Plan For Your Business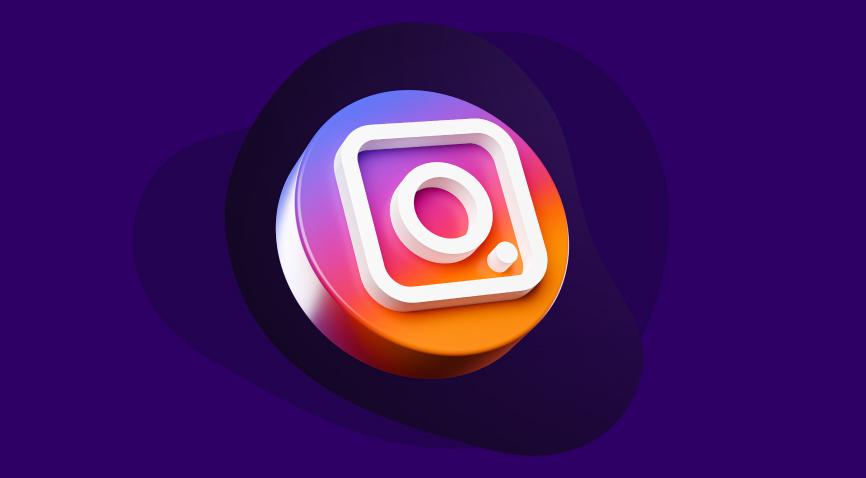 Table Of Content
Introduction
5 Steps to Creating an Instagram Content Plan
List down your target
Analysis of Content Calendar
Set content themes for your Instagram
Know your target audience
Decide your brand's visual style
Instagram, without any doubt, is one of the most important social media platforms around, and we are sure that any business, which is still not using it, is missing out on a huge marketing opportunity.
With almost 800 million distinctive monthly users, content creation on Instagram is completely worth it. It provides an added channel for your business to interact with the target audience and helps with direct sales and leads for your brand.
When you are using Instagram to upscale your business, it's essential to escalating your follower count. These followers engage with your posts and are usually faithful towards your brand. However, how can you make sure that your followers are 'active' and are helping accelerate your business? A simple answer is by producing quality Instagram content.
To create content, the very first thing you need is an effective Instagram content plan. This will help you define the marketing targets you need to achieve and are a priority. It will help you plan your work and ensure that your marketing efforts are not going in vain.
Here is a 5 step guide that will help you create a quality Instagram content plan and Instagram content calendar that will skyrocket the growth of your business.
5 Steps to Creating an Instagram Content Plan
1. List your targets
Talking to your friends and asking them about their Instagram content plan won't help. All brands — personal or professional — have different goals to achieve. Creating an effective content strategy starts with setting up goals.
Here are some common Instagram goals and ways to achieve them:
Audience growth: Post captivating content with necessary Instagram hashtags that will help you to reach and gain more followers.
Community Buildup: Know your target audience and post content that feels authentic and intensifies trust.
Engagement Game: Question your audience, motivate your followers, and invite them to leave their thoughts and views on your post.
Website Traffic: Post content that provokes interest and inspires your audience to click on that link in bio or swipe up on your stories.
Sales Generation: Adding a shopping link in the bio or setting up an Instagram Shopping feature will help you achieve this target.
2. Analysis of the content calendar
After figuring out your Instagram goals, the next step is creating a content calendar. This calendar is necessary because it will correctly list down what you need to do on a day-to-day basis.
Some tips on what to include in the content calendar:
Launch of new product or service
Any and all online or offline events
Discounts and seasonal sales
Celebrations and holidays
New publications like blogs, eBooks, etc.
Make a content calendar for Instagram and pen down all these events. If you are not sure how to make a content calendar for Instagram, you can use the readymade Instagram content strategy templates available online.
After creating the calendar, conceptualize some content ideas that relate to your goals. In case of a major event, make sure you leave enough time to create a series of posts leading to that event. A major product or service launch can be announced by creating and posting teasers for weeks rather than a single post.
3. Set content themes for your Instagram
Your brand's marketing drives may notify many of your Instagram posts, but not every post needs to be about events, products, or sales. Your followers will get tired of seeing posts that are just pitching, and as a result, they will unfollow you.
So, how will you fill the rest of the content calendar?
Pick up themes that relate to your brand in one way or the other. Pen them down and make sure that your calendar has different types of posts for different days, weeks, or months.
A few examples of themes can be:
Customer testimonials to showcase authenticity
Infographics that teach your followers something new
Behind the scenes posts of a shoot, campaign, office, etc.
Engaging questions or fill-in-the-blanks type posts
Quotes that resonates with your business and the target audience
4. Know your target audience
Even if your Instagram page is to showcase your business, your audience is the real king of your page. In the end, you want your content to talk to your followers and provoke them to like, comment, purchase, or in short, fulfill your goal!
How can you create content that your audience loves?
The very first step is to know them. Instagram has this very amazing feature called Instagram Insights. You can find this in the app itself or Facebook Business Manager. Scroll down to audience analytics, and you can find all sorts of information there. From age to location, you will find every information of your target audience that is relevant to your business.
Read the bio of these audiences to get a sense of who is engaging with your brand. All this data will help you to create posts that your audience would love.
5. Decide your brand's visual style
Instagram is a photo and video publishing platform, and it is all about visuals. Hence, it is very important to decide on an appealing and aesthetic visual style for your Instagram page.
Don't decide the aesthetics with each post. Prepare all the aesthetics upfront so your content and designing team can work accordingly and create posts that fit your brand and appeal to your audience.
Conclusion
Here are a few elements to think about:
Colors: Will warm colors look amazing, or your brand aligns to cool colors?
Grid: Would you love your posts in a grid format, or will stand-alone posts work?
Text: Will your posts be image-centric, or will some text look good?
Templates: Would you love your posts to be originally designed, or do you need a readymade template?
This 5 step guide will help you generate an amazing content calendar for your business, and your Instagram will then help you take your business to the sky.
FAQs
1. How to create a content calendar for Instagram

?
Here are a few steps to creating a content calendar for your business on Instagram:
1. Define your goals
2. Create a template for the calendar
3. Plan and add content days-wise
4. Keep some evergreen content at hand
5. Repurpose prior content
6. Decide on the publishing frequency and set time limits
2. What is an Instagram content calendar?
An Instagram Editorial Content Calendar is a planner that helps you pre-plan your posts to align with your goals. It helps you consider special events, holidays, and launches and alleviate the pressure of finding time to create visual content and captions each day.