SEO
How To Write And Order Different Types of Content Correctly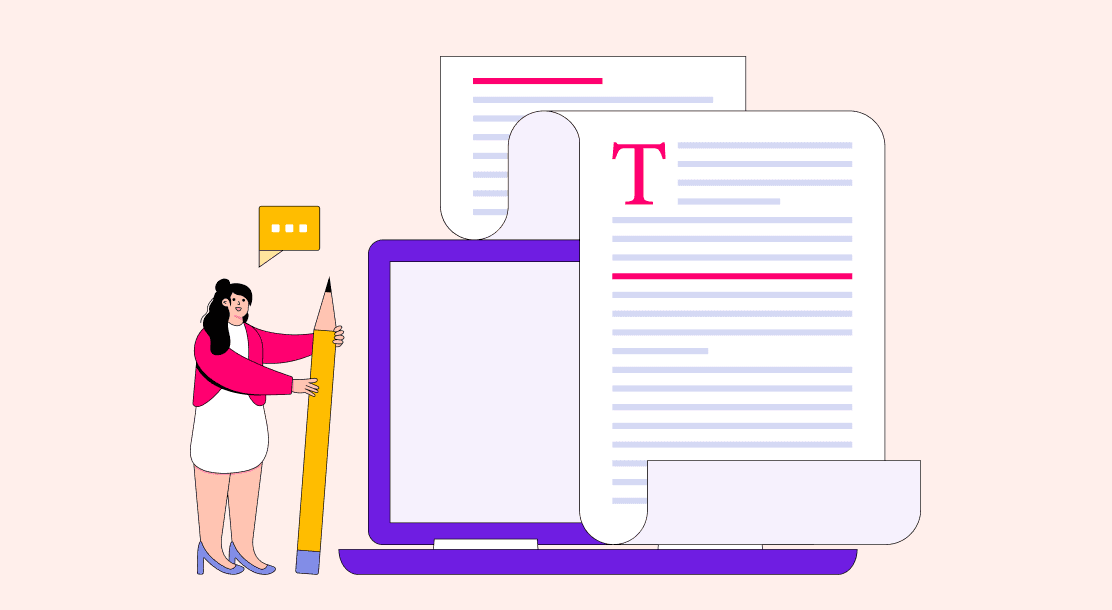 After reading this article, you will be prepared to organize your content creation, produce the most sought-after types of content, and more wisely order them from your writers.
The future of content creation in the digital sphere is writing. In order to effectively inform the internet target audience, content writing requires extensive research. Different types of content writing include blog entries, articles, social media posts, and sales copy. There is no denying the relationship between content creation and the digital environment.
What is Content Writing?
Authoring content for web marketing goals is referred to as content writing. Businesses may use content to entice prospects and build strong relationships with their audience, ultimately moving those people down the sales funnel.
87% of marketers employ different types of content to lead prospects through various phases of the buying process. For each point in the journey, from brand awareness to purchase decisions, different types of content are used.
As numerous businesses compete for the same audience's attention, they want high-quality, customized content to break through the noise and connect with potential clients.
Importance of Content Writing
The worldwide crisis of Covid-19 has caused a dramatic shift in consumer preferences away from traditional advertising and toward digital media. As a result, brands are emphasizing digital platforms as vital components of a business plan. An effective piece of content mediates between the consumer and the brand. It increases the rate of conversion in business and aids buyers in making wise purchases.
Writing services must provide thorough and current information on many elements, viewpoints, potential issues, and solutions. And that is exactly the role of a content copywriter.
Content writing rules for social media
Social networks like Facebook, Twitter, Linked In, Instagram, etc., provide a huge platform for creative content writers to share ideas and advertise businesses.
PPC and SEO boost website traffic since they help spread the word about the site's content and build links. SEO content increases a website's presence on search engines, which increases visitors. To rank on Google, SEO content also needs to include links, photos, and audio.
PPC (Pay-per-click) campaigns boost interested customers' conversion rates. Strong content directly affects PPC because it can bring visitors and persuade them to become customers.
What are the Main Pillars of Content Writing
It's important to prepare before deciding on the subject to write about. Content writing begins at this stage.
Real, evidence-based information should be reflected in your writing. Companies that disseminate incorrect or deceptive information run the risk of facing wrath from consumers as well as search engines. What you should look into include:
Business objectives: Consider your business objectives and how you want to use content to achieve them.
Client persona: An abstract representation of your ideal consumer is the 'buyer persona'. It is based on qualitative and quantitative data from consumer profiles and market/competitor research.
Search intent: Your work is more likely to be regarded as high quality if you give thorough replies to user questions. Search intent can be informational, navigational, commercial, or transactional.
SEO and keyword research: In the current digital environment, businesses must keep in mind that content creation and SEO content copywriting go hand in hand. Quality content is valued by Google and other search engines, which is crucial for driving organic traffic to websites.
Content management: Building a thorough content strategy plan will help you engage your audience more successfully and outperform the marketing efforts of your rivals.
Topic analysis: Spend the time necessary to conduct in-depth topic research to develop powerful, creative concepts for your content that will connect with your audience and produce results.
You may plan your content calendar once you are clear on your objectives, subject matter, format, relevant funnel stages, and marketing platforms. This is crucial because:
It enables the team to create excellent content before it is published.
It makes it possible for employees from different departments to stay in the loop.
It encourages regular blogging, which eventually improves communication with your consumer base.
To create content pertinent to your brand and marketing objectives, you need to hire a creative copywriter or group of writers who can work swiftly and effectively with your marketing team.
Professional writers that specialize in marketing know how to use strong openings, a constant tone of voice, and language that is intended to produce results (such as higher sales).
What are the Different Types of Content?
1. Blogs or articles
A blog (shortened from "weblog") is a journal where content is submitted in a casual and diary-like writing style. Without a doubt, blog postings are the king of content creation. The aforementioned claim is accurate since, in addition to being a great strategy to increase traffic to a website, blog content writing is also entertaining and written for the target demographic. Second, blog articles are written in a casual, conversational style to help readers connect with the information or the brand.
2. Copywriting
This method of content creation is the most modern. Because they are in charge of sales, content copywriters are in high demand throughout all industries. For internet pages, descriptions of products, sales catalogs, paid advertisements, brochures, and developing pages, this content type is used.
Above all, copywriters serve as a brand's ambassadors, and ideally, they can improve conversion rates. A copywriter may be aware of the buyer's characteristics, and they may use this information in their blog to increase conversion rates.
3. Social media posts
People research their brands online before making a purchase since we live in a world where social media is so dominant. As a result, the content output is growing daily. Strong content has the power to influence anyone's choice. Therefore, every company owner uses social media to market their brand.
Emojis, succinct sentences, company logos, and most crucially compelling writing are all tools that a skilled social media writer may use to create engaging content. Additionally, eye-catching captions can cause your viewers to pause while seeing your advertisement on social media.
4. Technical writing
Any technical knowledge is conveyed using technical writing. Manuals, guides, reports, instruction guides, white papers, and many other types of writing are examples of technical writing.
Given that their job is to clarify complex information, technical writers need to be familiar with and understand technical jargon.
5. Ghostwriting
The name is enigmatic on its own. Ghostwriters work without acknowledgment for publications, people, or organizations. Ghostwriters may collaborate on any kind of content, including e-books, websites, blogs, etc. They might be independent contractors or employees.
6. Scriptwriting
This is the method of telling a tale through a script. Different actions, facial expressions, and language of various characters are included in scriptwriting. This kind of entertainment is only produced with screens in mind. A script can be thought of as a movie written down.
7. Academic writing
This kind of content writing is official and objective. In universities, books, theses, reports, research papers, etc., academic writing is utilized. This uses a certain grammatical structure and literary style.
Tips for Writing Different Types of Content Efficiently
You will want your articles to rank well in search results, attract new potential clients, and foster enduring relationships if you want to get the most out of them. Here are some effective tips to apply in different types of content writing:
Verify the use of keywords: In the text, H1 header, meta title, meta description, and subheadings, effectively use keywords.
A perfectly optimized title should be used: The title should be intriguing, provide the reader with the information they need, and adhere to search engine guidelines.
Verify the meta description's optimization: Make sure to make your article stand out by outlining its advantages.
Use On-Page SEO Checker or Site Audit: This helps to verify the accuracy and efficiency of your titles and meta descriptions.
Ensure that the introduction is captivating: Using their emotions as a springboard, get them "hooked" in the introduction.
Ensure that the copy is simple to read: Good H2, H3, and H4 structure, skimmable headlines that educate without reading, concise and informational paragraphs, bullet points, and numbered lists are all characteristics of a readable text.
Verify the resources both on and off-site that resources: Link to trustworthy external content to increase the credibility of your writing and to internal information that helps users throughout the customer journey.
By handling the three stages of content creation—research, planning, and writing—you can bring your "A" game to content generation. You may target your audience far more effectively if you carefully analyze how to best maximize the performance of your content.
FAQs
1. How to improve creative copywriting?
You can become a great creative copywriter by following the three steps of research, planning, and writing.
2. How to deliver high-quality content?
Although there isn't a magic bullet for creating material of the highest caliber, there are a few suggestions that can help you write more effectively and frequently.
3. How to improve website content?
To create truly outstanding digital material, such as blogs, a significant amount of tweaking and tinkering is necessary.
4. What are the principles of good content writing?
Great content demonstrates genuine experience and is practical, in-depth, and memorable.

5. What is the best free tool to check plagiarism?
There are several choices, but if you want something free, SEO Small Tool is your best bet.