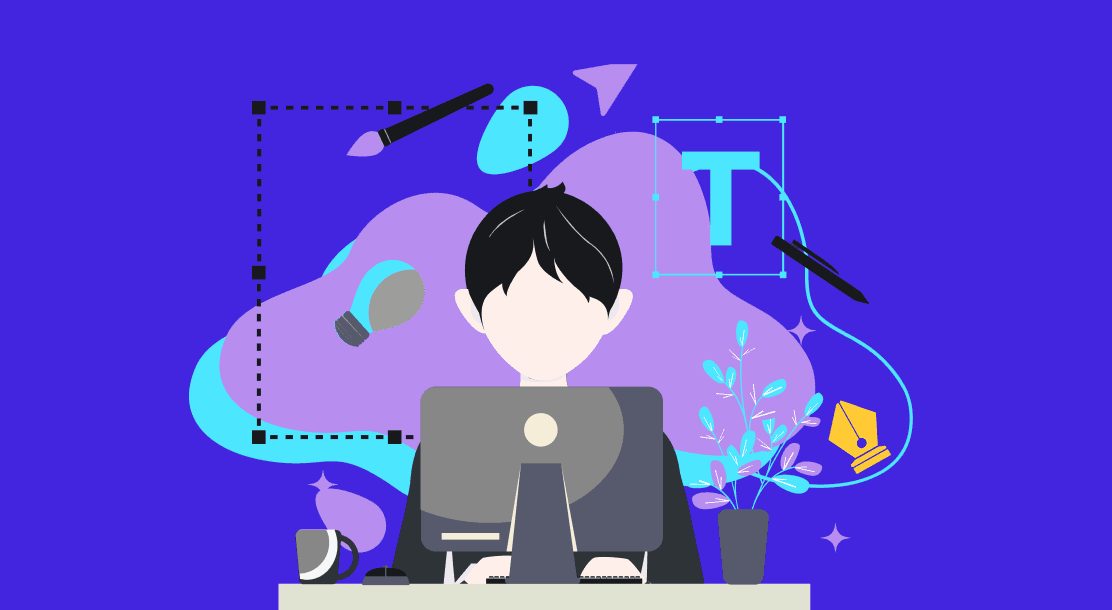 Table of Contents
Tips to Stay Organized as A Freelancer
Effective Tools to Help You Stay Organized at Work
Key Takeaways
Conclusion
FAQs
Freelance gigs have been on the rise of late. Especially with the COVID-19 pandemic and the paradigm shift to work-from-home, more and more individuals are taking to freelancing and finding it an effective means to earn a good income. But the biggest challenge most freelancers face with the ever-increasing volume of work is how to stay organized.
It is an ongoing struggle for anyone working on ad hoc projects as a freelancer: be it with big enterprises or startups. There is a constant buzz around how to stay organized amidst all the inflow of work that seems to know no bounds at times. The inconsistency around invoicing templates, payout cycles, and the nature of work from the client's side also contributes to this problem.
Thankfully, where there is an issue, the solution is never too far. And as with all historical inventions, businesses and innovators have come up with effective tips and tools to help you learn how to stay organized as a freelancer. These tips range across domains that include time management, tools to templatize your support functions, calendarization, and more. This article attempts to unfold the various ways in which you can become an efficient freelancer by staying organized.
Tips to Stay Organized as A Freelancer
Making the jump from a 9-to-5 job and letting go of a steady source of income can be both thrilling and scary. On the one hand, you have the freedom to choose the work and time. On the other hand, you are frequently lost in terms of tracking time and money. Ask any freelancer, and they will tell you that the struggle is real: the struggle to keep track of time and also to be productive on most days.
A lucrative and flexible freelance career may often come at the cost of your mental peace. This beats the whole purpose of why you started freelancing in the first place. You often end up feeling exhausted, not knowing the right ways to stay motivated and channel your energy positively. Fortunately, there are tried-and-tested ways to stay organized at work. You can try out these easy methods on how to stay organized as a freelancer.
1. Create a routine for yourself
A lot of people undermine the importance of living life with a fixed routine. It may seem mundane, but it is intricately linked to your productivity, especially if you don't have any fixed work hours. So, create a routine that suits you: be it the regular morning coffee or going out for a run at 6 pm every day. When you look forward to doing the same thing every day, it helps you stay motivated.
2. Set a time limit
Setting relatively fixed work hours is a critical contributor to staying motivated and productive as a freelancer. It is one of the key aspects of how to stay organized. While you don't need to maintain extensive timesheets, make sure you set a start and end time for your regular work.
3. Create an action plan
Just like in any other profession, freelancers need to have an action plan and set tangible goals. You can set achievable, short-term targets. A few questions to ask yourself are, "How much money do I plan to make in the next six months?" and "What kind of portfolio do I want to build?"
4. Be realistic
A lot of freelancers end up experiencing burnout because they tend to bite more than they can chew. Try to avoid overbooking yourself in an effort to make more money.
5. Make time for yourself
As a freelancer, it is easy to get overwhelmed and lose track of your goals. Engage in some self-reflection activities, such as a simple check-in with yourself at the end of the day. Make time to assess yourself by gauging what you enjoy doing, what your biggest distractions are, etc.
6. Network and connect
A great way to stay organized at work is being connected to freelancers and professionals who share common experiences. Gain access to a community of like-minded individuals who may share the same struggles and joys through their work.
7. Keep your documents organized
Take the time to file and organize your documents. Since you are probably working with multiple clients, it is easy to lose track of your contracts, work details, invoices, etc. Create your own structure to organize them or find help elsewhere, such as an organization tool.
8. Clearly define your objectives
Once you decide to make the jump from a full-time to a freelance career, it becomes highly essential to define your goals and set clear objectives vis-à-vis your projects. These will remind you of your purpose and the larger purpose every time you feel down and out, or find yourself lacking the zeal to carry on with your work.
9. Respect your work
It is true that freelancing, more often than not, does not involve managing teams, winning accolades, or even being recognized publicly. But you must be clear about why you chose this line of work. And learn to respect it as much as you would have a full-time job.
10. Create a designated workspace
Your workspace can be a huge source of positive energy if you design it right. So, dedicate some time and thought to designing your workplace at home or wherever you work. It is one of the secrets of how to stay organized. Ensure that you get enough light and fresh air at your work spot, wherever you set it up. Vibrant colors or inspiring posters are also great add-ons to keep yourself cheerful and motivated while you work.
11. Avoid procrastination
Try self-help exercises like meditation and reflection to reduce distractions and avoid procrastination. Find ways to take scheduled breaks and avoid unplanned breaks. This will help you stay focused and also increase your productivity.
12. Take care of your health
One of the biggest enemies of freelance work is ill health and the near-total lack of physical activities. Do not let yourself slide into the trap of eating junk food at odd hours or not going. Do not ignore your health, as a healthy body also contributes to a healthy mind, which lets you do your work efficiently.
Effective Tools That Will Help You Stay Organized
If you are serious about your freelancing career and want to know how to stay organized, you must get yourself familiarized with these effective tools.
This is a robust work management tool that helps you streamline all your work, including proposals, emails, invoices, task lists, etc. You can easily organize all your work in folders, tabs, workspaces, and boards, as per projects and clients. You can also keep track of timelines, deliverables, and payments through this tool.
An invoicing and proposal software, this is one of the best tools for freelancers that give you virtual support with your paperwork. With this app, you can create tailored proposal templates for invoices based on clients and projects, among other functions.
One of the most popular website builders and platforms for freelancers, this is a must-have if you want to stand out in the crowd. With WordPress, you can easily showcase your work and attract new clients by making a comprehensive portfolio.
As a freelancer, your biggest challenge is to attract clients. And your biggest asset in doing so is social media. With Buffer, you can easily create custom content on any social media platform you are active on. So, you basically end up being in the right place at the right time.
If you are a freelance writer and still not using Grammarly, it is almost a crime! Grammarly, as the name suggests, is an AI-powered software that helps you with spelling and grammar in any given content piece. With its help, you can produce error-free pieces and attract the best clients to grow your career.
Another challenge freelancers face is accounting. More specifically, with raising invoices, filing taxes, and tracking payments and expenses. QuickBooks helps you organize and categorize expenses, and even helps you prepare for tax filing.
As a freelancer, you are bound to face time-management issues. And TimeCamp is your solution to that. It is a time-tracking software that comes with a few project management functionalities as well, which helps you utilize your time effectively and increase productivity.
Freelancers also struggle a lot with keeping track of emails from different clients with briefs, follow-ups, payments, revisions, and so on. So, how do you stay organized with all of these and more? Simple. You use FollowUp, which is an email app specially designed for people working independently. This app sends you reminders, helps you tag contacts, customize emails, and more, so you can just focus on outcomes.
Did you know that you can integrate a whole CRM system into your Google account? Yes, it's true. With a tool that is as simple as a spreadsheet and highly customizable, you can forget about all your data-collection woes. Just leave it to Streak to do the job for you.
Last but not least on this list of tools and tips to stay organized is this free scheduling tool. A guide on how to stay organized as a freelancer is incomplete if it does not feature a supporting tool for time management. And Picktime is your solution for that. This tool easily integrates with Zoom, Google Meet, and the likes, so you can seamlessly connect with your clients, get reminders, and streamline your meetings.
Key Takeaways
Network well and connect with people you can talk to about your achievements and struggles.
There are various tools that can help you stay organized as a freelancer.
But at the end of the day, it is you who is going to make things happen.
Do not overlook the importance of technology in helping you stay focused and motivated at work.
Freelancing is more than just taking on random projects or making quick money. It is a way of life and a mindset that you have to adapt to.
Conclusion
Freelancing, as a way of life, can get pretty chaotic, especially in the beginning. Therefore, it is important to check in with yourself from time to time and find new ways to stay organized at work.
In the end, the key to your success as a freelancer lies in your hands, and what you choose to do. While technology and tools are helpful aids in streamlining your work, you have to finally manage everything and bring it all together. And that is truly the answer to how to stay organized.
FAQs
1. What are some good scheduling tools for freelancers?
You can try Calendly, Notion, and Google Calendar to schedule your project deliveries and important meetings. 

2. Are there any tools for time management for freelancers?
Yes. There are a few great time management tools that can easily be used by freelancers. Some of them include Harvest, Toggl, and Gusto.

3. Is it important for a freelancer to work on their communication?
Just like any other profession, communication is key to your success as a freelancer. You can use apps like Slack, Google Meet, or Boomerang to network with and find potential clients and fellow freelancers. 

4. What is a good project management software for freelancers?
Some of the best project management software for freelancers include Trello, Basecamp, StayFocusd, and Monday.com.

5. What are the most popular creative design tools that a freelancer can use?
Canva and Affinity Designer are the most top-rated design tools used by freelance content creators. 

6. Are there any free writing tools for freelance writers?
Grammarly and Hemingway Editor are two great writing tools that you can install as an extension for error-free writing.