Freelancing 101
Freelancing 101: 7 Reasons to Get Clients to Put You on a Retainer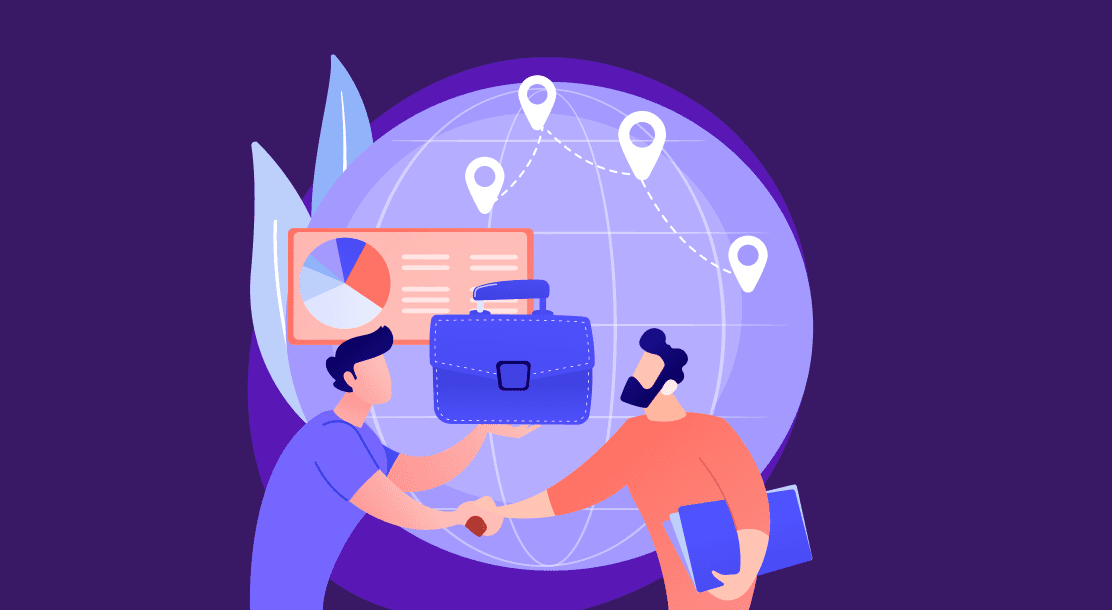 Table of Contents
Introduction
What is a Freelance Retainer
How a Freelance Retainer Contract Works
7 Reasons to Get Clients to Put You on a Retainer
Key Takeaways
Conclusion
FAQs
The freelance base is growing by leaps and bounds. Hiring on-demand workers who bring specialized skills and expertise to the table is known as freelancing. The community of freelancers is very hard-working, but a huge question mark still hangs on timely payments and getting due recognition for their work.
More and more people are considering freelancing and feel it is a better option than the traditional 9 to 5 model. The flexibility of working hours, creative liberty, and the freedom to work on your own terms are the few reasons people consider freelancing.
During the pandemic, when company layoffs were in full swing, people resorted to
freelancing where they could do more than one job at a time and make ends
meet. Individuals who are fond of traveling usually opt for remote work and
take up freelancing to travel full time and work on the go. This way, they can also earn without compromising on their travel dream.
Companies hire freelancers because they find it cost-effective, get access to top-tier talent, utilize the freelancer's connections to expand their network, and get quality work.
What is a Freelance Retainer
A freelancer is always in a fix when structuring and quoting the pricing for the services they provide. If they charge too little, clients might question their experience and not feel confident about their work. This means working with clients who are just starting their business and have mall budgets. However, if they charge too much, they might risk not winning bids.
To have a stable income, freelancers prefer drawing out a freelance retainer agreement. This agreement can be defined as a contractual relationship between the freelancer and a company that guarantees a fixed amount of work either on an hourly or project basis at a pre-determined rate for an agreed amount of time. A retainer ensures freelancers get timely payments and have work.
Usually, payments are made once the project is complete, but under the freelance retainer agreement, clients usually pay for the time slots reserved with the freelancer, and pricing of the work is done on an ongoing basis.
How a Freelance Retainer Agreement Works
1. Freelance Retainers for Web Designers
Retainer agreements work best for web designers. The freelancer can charge a monthly retainer fee on a specific day of the month in exchange for providing SEO analytics, monthly AB testing, fixing a bug, or constantly maintaining the website.
2. Freelance Retainers for Writers
Writers either charge on a pay per word or work per-project basis. For example, if the agreement requires the writer to deliver one article a week, he will be writing four articles a month and paid a per-word charge. This way, the client is also clear with his expectations. The writer also blocks his calendar for four articles without worrying about extra article requirements popping up mid-month.
3. Freelance Retainers for Designers
Designers have to be very careful and particular when structuring their retainer agreement. Designing work is a bit different than other services. Designers do not have predetermined projects, so the situation is quite unpredictable for them. Also, designs usually need constant revisions, and the freelancer ends up investing several hours on revising a single design. Designers should get into monthly or quarterly retainer agreements and reserve predetermined hours for each client.
4. Consulting Monthly Retainers
Monthly retainers are common if you provide consultancy in public relations, marketing, and SEO. In such cases, agencies get into monthly or quarterly retainer agreements.
7 Reasons to Get Clients Draw Retainer Agreement For You
1. Security of income
Financial security is what is missing in the freelancing world. Freelancers provide their services on deadlines but keep waiting for the paycheques to arrive. The retainer agreement helps the freelancer have a guaranteed amount of money flowing into their bank accounts either monthly or quarterly.
A fluctuating income can take a toll on one's mind, but a retainer agreement ensures an assurance of payments so that freelancer can plan their expenses.
2. Develop long-lasting relationships with your clients
It is always better to set things straight from the very first day. We know that freelancers usually do not get paid in proportion to the amount of hard work they put in to complete a project. Some clients tend to scrutinize their work and find faults to negotiate the payments further. A retainer agreement saves the freelancer from the hassle of chasing for payments negotiating on rates and makes the entire process less stressful for them.
The agreement also gives the client clarity about the total number of tasks that the freelancer has in hand and the payment that has to be made. This avoids unnecessary misunderstandings between the client and the freelancer. If the client is happy with the work, he might consider extending the retainer agreement. A retainer agreement guarantees long-term association between the freelancer and a client.
3. Administrative overheads can be reduced
Once a particular project is over freelancers, have to look for more clients. The process is time-consuming and costs a lot of money and energy. For example, freelancers might have to incur travel expenses to meet a client in a different city. The money for food and stay also goes out from their own pocket to add to the travel expenses.
To prepare fresh and personalized pitches for each client, freelancers spend a considerable amount of money and energy on making the pitch without guaranteeing the client. Usually, freelancers end up spending a lot of money in the initial stages of pitching without being certain if they will be hired or not.
Freelancers can save more time in the long run once they come on a retainer basis as they do not have to keep pitching to clients and working on small projects constantly. This also saves them money and energy as they do not have to work on small projects.
4. Work-life balance
To get more work, freelancers utilize every opportunity that comes their way. Thus, they are usually overworked. With a stable income and consistent flow of work that a retainer agreement brings, freelancers no longer have to keep worrying about what is next. Once the freelancers have a stable and guaranteed source of income, they can lead a stress-free life and maintain a healthy work-life balance.
5. Schedule calendar in advance
The agreement comes with notice if the client does not have work lined up for the freelancer. This helps them schedule their work calendar as they will be aware of their work schedule, the number of hours they have to work, and plan the rest of the day, week, and month accordingly. It helps them stay on track and complete tasks before the deadline and ensures a more efficient workflow. They know exactly how much time they need to complete the daily repetitive tasks, develop a pattern, and save time for other ad-hoc tasks.
6. Work with likeminded people
Freelancers usually have to suck it up and keep working for clients even though they do not like working with them. Some clients are rude, have unrealistic expectations, and delay clearing the paycheques. Retainer agreements turn the tables where freelancers do not have to endure this. Retainers are all about building lasting relations with the clients and working in a mutually favorable environment.
7. Have a say
Freelancers are not at the mercy of the clients when it comes to payment when a retainer contract is put in place. It prevents any kind of exploitation by clients. Here, freelancers are the ones who decide the project rate, time, and project type, and only if the client agrees to comply with the freelancers' terms and conditions do they start working.
Key Takeaways
Freelancing is the process of selling one's skills and services on an hourly, daily, monthly, or quarterly basis.
Reasons people consider freelancing include flexibility of working hours, creative liberty, and the freedom to work on one's own terms.
Companies hire freelancers because they find it cost-effective to get quality work from independent talent.
A freelance retainer agreement helps stabilize the income of a freelancer. It is defined as a contractual relationship between the freelancer and the company which guarantees a fixed amount of work and timely payments.
Freelancers do not have to wait for the payment to arrive with freelance retainers agreements. Retainers are usually paid upfront to ensure the commitment of the receiver. Thus, it ensures assurance of payments too.
A retainer agreement guarantees long-term association between the freelancer and the client.
Conclusion
If you are thinking of becoming a freelancer, think again. Do not just consider the flexibility of working hours and creative freedom. The downside of freelancing is the never-ending hunt for clients, unstable income, and out-of-pocket expenses, just to name a few.
The road to freelancing is not easy but not impossible also. In the initial years of your career, you might face difficulties, but slowly, as you start building contacts and gaining experience, things will fall in place. Persistence and hard work are the keys.
FAQs
1. How does a retainer agreement bring mental peace to the freelancer?
The agreement guarantees a stable income, and retainers are paid upfront, so the freelancer is sure that he won't be cheated and that his bills will be paid.

2. What are the three must-have skills of a freelancer?
1. Hard work
2. Persistence
3. Good communication skills
3. How do freelancers end up spending from their pockets without earning anything in return?
Before winning the bid, freelancers have to showcase their portfolio to clients. A lot of money is spent on travel expenses to meet a client if he is in a different city. Plus, printing documents and work samples to prepare personalized pitches for each client costs a lot.