Translation
How To Make Money As A Freelance Translator In 2022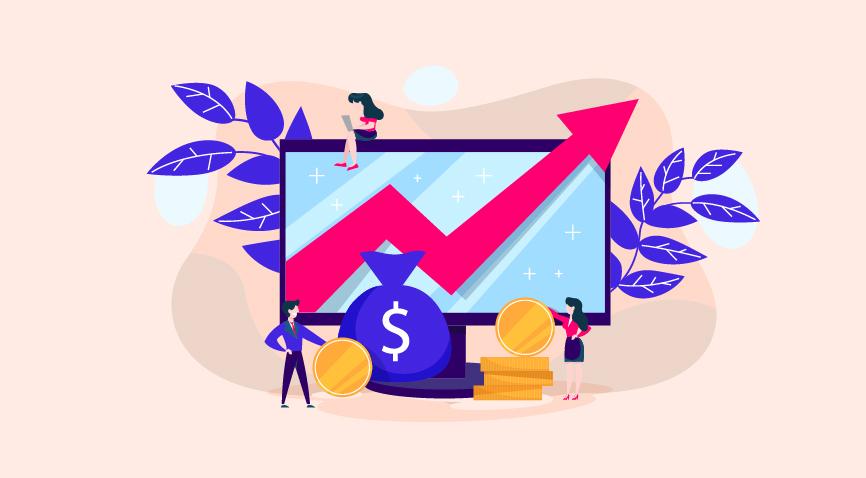 Table of Contents
Scope of Speech in the Translation Industry
Ways to Make Money as a Translator
Factors Influencing the Earning Potential of Translators
Conclusion
FAQs
In today's globalized economy, it's more common to do business globally, which has resulted in massive growth in the translation industry. When introduced, it was seen as a job best saved for highly specialized positions and industries. Today, Globalization has led to increased translation services due to information exchange between people who speak different languages, which means there's a high need for translators.
It's not necessary anymore to have a specialized degree, but as long as you have native-level fluency in a language and can write well, you should know how to make money as a freelance translator. Working as a freelance translator gives you the freedom to determine your potential and make as much money as you like.
With so many translation services agencies out there, you have a ton of options to choose from. So, let's delve deep into understanding the scope of the translation industry.
Scope of Speech in the Translation Industry
As more businesses provide services online, the necessity for website and web content translation has expanded. Companies use translation services to serve their clients better.
Large translation organizations are acquiring specialty language service providers, a significant development in the translation market. Other factors driving these services include the increased need for voice-based content.
Globalization has increased the demand for speech translation services and the demand for these services is likely likely to increase as more manufacturers and multinational companies set up shops in these different countries.
How to Make Money as a Freelance Translator?
There's nothing better than being compensated fairly for your work, particularly when you work as a freelance translator. Because of the current growth in the translation sector, there's a ton of scope to earn good money. Here are some tips on how to make money translating while working as a freelancer.
1. Expanding your client base
The first step in improving your marketing efforts as a translator isn't to build a website or concentrate on SEO and social media but rather to establish who you want to sell your services to and then personalize your approach to that group.
You don't want a slew of one-time projects from customers who will not be around for long. That may be fine from time to time but it's far better to create long-term connections with your clients.
As a translator, you may make more money through your clients by employing social media marketing, cold email prospecting, offline networking, professional association directories, content marketing, etc. which tend to be long-term projects.
2. Establishing yourself as a sector expert
Translators who want to set themselves apart from the competition and make more money than others will need to develop their credentials. In addition to delivering consistently high-quality work and providing exceptional customer service, being an expert in a particular field may boost your earnings considerably.
Freelance translators who specialize in a specific subject area are likely to earn more money by translating than those who don't. Professionals who specialize in financial, medical, or legal translation will have an edge over those who specialize in any other type of translation.
3. Increasing your daily output
Increasing daily output is the most reasonable and accessible strategy for freelance translators to raise their pay. If you have a constant flow of work from a few customers, aim to bump up your daily word count. Putting in more hours and following these tips each day can help you make more money translating online.
Training your fingers to type faster
Improving your time management abilities
Defining your areas of specialization
Using translation technologies and translation memory to their fullest
4. Keeping track of consumer trends
Responding to current trends is also an excellent approach to maximize your freelance earnings. This may mean specializing in video translation or post-machine translation since both these services are highly sought-after right now.
Video content on the web accounts for a large portion of consumer internet traffic. Translators who can swiftly transcribe, subtitle, and timestamp videos will be highly demanded.
The same goes for translators who are comfortable modifying post-machine translation work. Those who want to stay on top of current trends and intend to earn money by translating should provide such services.
5. Maintaining long-term contracts
Maintaining a steady business flow from a group of long-term clients should be your primary objective. When you spend lesser time searching for new clients and work with ones with a steady stream of projects, it's obvious you will be earning well. You can work with a client on a contractual basis which ensures a fixed amount every month or a fixed fee per project.
Factors Influencing the Earning Potential of Translators
Freelance translators have the option of working directly with customers or through an agency. An agency may engage individual translators or a team of translators; however, holding a percentage of a client's budget may be less risky for the freelancer translators, but it may also be less lucrative.
The benefits and drawbacks of having a direct contact channel with customers are two sides of the same coin. Higher-value assignments may need more proficient translators and less-skilled translators may not be compensated adequately. Ultimately, the more business savvy one is, the higher their compensation.
Conclusion
It's critical to take stock of your skills before looking for a job as a translator. Ideally, settle on a language specialization and narrow down your career goals. Improve the quality of your work and learn how to make money as a freelance translator whilst following the tips listed above.
FAQs
1. Where does a translator work?
There are several work-from-home opportunities for freelance translators, including bilingual call centers, translation jobs, online teaching, localization, and more.
2. What are the most lucrative translation jobs?
This list of the highest-paying translation languages and the average earning per year are:
German – $60,000 per year
Spanish – $48,000 per year
French – $45,000 per year
Dutch – $44,000 per year
Japanese – $42,000 per year
Russian – $43,000 per year
Italian – $36,000 per year
Chinese (Mandarin) – $35,000 per year
3. What are the key driving factors for the growth in the translation services market?
The increasing involvement of local markets in businesses and voice-based content is a significant driver for translation services' market growth.
4. What are the most important markets for translation services?
The most sought-after translation services are legal, financial & banking, medical, tourism & travel.
5. Which are the major translation service markets by geography?
North America, Europe, and the Asia Pacific are the key geographic markets for translation services.