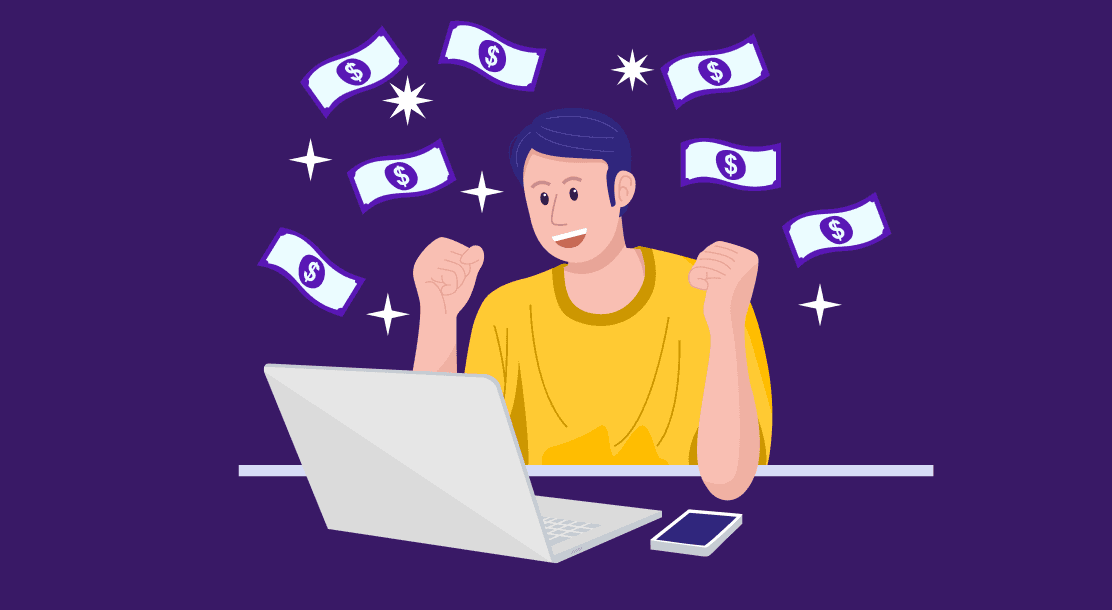 Table of Contents
The Dilemma of Deciding on Freelancing Rates
8 Effective Tips to Decide Your Freelancing Rates
Key Takeaways
Conclusion
FAQs
You are an experienced freelancer who has worked hard and developed a good reputation in the business. You have invested much of your time in learning and acquiring the skill set to do good work. Over the course of time, you have developed a client base.
You think it is time to increase your freelancing rates, and be paid for the quality work you deliver. But you are not sure how to do it. Either you are an experienced freelancer or a newbie, it is not always easy to decide the freelance fee for your work.
The Dilemma of Deciding on Freelancing Rates
You are an established freelancer now and think it's time to increase your charges. Or you are just starting off with your first freelance project. You may face the dilemma of deciding your freelancer charges.
You are afraid that asking for a higher rate may sound aggressive to your clients: what if it impacts the number of projects your clients offer you? These are some doubts that can leave freelancers in confusion when it comes to increasing their rates. If these questions are troubling you, we have some tips to get you out of the muddle.
8 Effective Tips to Decide Your Freelancing Rates
These tips can help you increase your freelance charges and still remain the first choice for your clients.
1. Develop a specialty
Clients prefer candidates who specialize in a niche. For example, you have a potential client who is seeking a technical writer with experience in writing content for Android. Will they choose you if you do not specialize in this niche? Or will they pick someone who has experience writing technical content? Of course, they will choose a writer with technical experience.
That is why specialist writers enjoy higher chances of selection and a higher pay, because they specialize in the subject. To increase your freelancer pricing, it helps if you specialize in a particular niche.
2. Increase your rates steadily
The best strategy to increase the hourly rate for freelancers is to be strategic at doing it. When you begin freelancing as a fresher, your first priority is to get work. The rates hold the second position on your priority list. But when you start receiving work, increase your rate for every fourth new client you get. This is a steady technique to increase your pay rates, without asking for a hike from clients.
As you get new clients who pay well, you can let go of the low-paying ones. But make sure to do it humbly and without exhibiting an unprofessional attitude. To maintain a good reputation in the business, it is crucial that you remain in your past clients' good books.
3. Cut off hefty work hours
When you start off as a freelancer, the only thing you can do to earn more is to increase your work hours. In the long run, however, it becomes difficult to work for extended working hours. As you grow, you realize the importance of work-life balance. To maintain this balance, opt for projects that offer higher freelancer pricing. This way, you can work for fewer hours and earn well with a good working schedule.
You can always start with existing clients and tell them that you are cutting back on your work hours to do more quality work. Communicate how it will provide them with more quality work, and pitch your new hourly rates. When your clients see the value you bring to the table, it is likely that they will agree to the increase in rates.
4. Get your timing right
A sound business operation witnesses an increase in cost over time, and most clients acknowledge this fact. If you are good at work, most clients will happily agree to an annual increase in prices. On your part, it is important that you ask for an increase at the right time. So, pitch a hike to your client at the right time of the year. For instance, this time can be when you have completed a year working with them. This approach can increase your chances of gaining a hike without offending your client.
Pro-tip: never email a client to increase your pay rate in the middle of the month or year. Follow a calendar year or wait to complete at least one year working with a client to ask for a hike. This is the time when a hike in pay is generally expected by clients as well. Also, make sure to give at least one month to your client to implement the hike.
5. Expand your services
This advice may sound conflicting to what we discussed earlier, but actually, it is not. We are not talking about becoming the Jack of all trades. What we are talking about is expansion. So, once you master a skill and become a specialist, it is time to expand your offerings. Carefully analyze your expert areas and build new services around them. This way, you can offer more convenience to your clients and expand the services you offer. Here are some ideas for expanding the services you offer to your clients.
Add more value: if you are a content creator, you can offer to handle your client's social media platforms as an extension of your services.
Build committed business relations: you can expand your portfolio by taking up more of your client's workload and becoming their go-to for multiple tasks.
Close attention to work requirements: you can remain dedicated to select clients and observe their requirements better. This way, you can improve the offerings that will entitle you to a higher pay.
When you broaden your portfolio and add more to the work you do for your clients, you can ask for a higher pay.
6. Let go of the problem-creators
Most clients are good and easy to work with. Still, there are chances that you may come across problematic clients. We are talking about the clients who are never satisfied with your work. They want endless revisions just because they are not sure about what they want. These clients are the ones who have a strong focus on money. They make sure that they derive maximum value for every penny they pay. Your chances of securing a pay raise with such clients are next to zero.
So, it is better not to stick to such clients. We'd rather you invest your time in finding clients who appreciate good work. These are the clients who will understand the value you bring to the table, and will be willing to pay for good work. If you focus on developing such a client base, then gaining a hike will never be a tough task for you.
7. Resist offering discounts
There are times when our clients ask for discounts on hourly rates for freelancers. Most freelancers agree to it out of courtesy. This is a common mistake that may kill your well-deserved earnings. Always remember that your clients are choosing you for the quality of your work, and your fee is the return they have to pay.
Clients may lure you by promising a high volume of regular work if you offer discounts. But never fall for it, because it will leave you with lower pay. So, if a client insists on a discount, say no politely. Instead, focus on emphasizing the value you offer through your work.
8. Focus on your work quality
The most steady and effective way to increase freelancer pricing is to focus on your work quality. By focusing on the quality of your work, you can climb up the ladders of perfection. With perfection and quality come high-end clients who are willing to pay extra for the value they get in return. So, focus on improving your work quality each day.
This may not get you an instant hike, but it will definitely help you increase your freelancer charges in the long run. Invest your time in knowing about new advancements and learn more skills to become an accomplished and competent professional.
Key Takeaways
Only you can value your work better. As a freelancer, you have complete control of your earnings. So, make sure you value your work correctly. Never hesitate to ask for an increase in freelancer charges when it is well-deserved.
Focus on improving your work quality and develop a specialization. You can make your position in the elite class of freelancers who enjoy higher pay. All you need to do is to develop the level of quality specialization expected from industry-leading freelancers.
Do smart work instead of labor work. People who work smartly and price their work intelligently are the ones who earn well. Make sure to quote your freelancing rates accordingly. Take up projects that pay well and dedicate time to deliver quality work.
Expansion can be a game-changer. Sometimes it is not enough to be limited to a single skill. Carefully study your clients' requirements. Consider the areas in which they seek help, and expand your services by offering these additional skills. This way, your clients will rely on you for additional services, which will definitely attract higher freelancing rates.
Never sell your work for less. Freelancers often face difficulty in determining the true value of their work. This can be a strong reason why they are paid less. When you are well-established and have a good client base, feel free to quote your rates without the fear of losing a potential client. This will also give you room to experiment with prices.
Conclusion
As a newbie freelancer, it can be difficult to decide your freelancing rates. Especially when you are not sure about how much you should charge and when to ask for a hike. However, as an established freelancer, there is so much you can do to increase your freelancer pricing, while advancing in your career.
The best thing to do is to quote higher rates for new projects that do not interest you. There are chances that newer clients may agree to them. In the end, it's really up to you to get the right value for your work. All you need to do is to try out the tips that you think can work. Continue putting in quality work and resist being too aggressive with your prices.
FAQs
1. How do you decide hourly rates for freelancers?
If you are just starting off as a freelancer, try evaluating your work quality to come up with a quote. In order to decide on a reasonable price, you can have a look at the current freelancing rates prevalent in the industry. This will help you see how much a fresher earns, and you can quote your rates accordingly. Another good way to calculate your hourly rate is to calculate your labor and overhead cost, and add the profit margin you want to retain, in order to come up with an hourly rate. 
2. When to raise your freelancer charges?
The best time to raise your freelancer rate is at the end of a financial year or when you have completed at least one year working with your client. If you do more one-time projects, you can effortlessly increase your rate over time. As you keep negotiating prices with new clients, you can always quote a high price to them. 
3. How to become better at negotiating freelance rates?
In the initial years of your freelance career, you may struggle to negotiate rates. But when you keep practicing the art of negotiating with new clients, you will get better. Gradually, you will learn what works best when it comes to negotiating favorable rates and what doesn't. So keep trying until you become an expert.
4. How to negotiate a higher freelance fee?
The best way to negotiate a higher freelance fee is to show your skill level and work quality to prospective clients. You need to make them understand why you are worth paying a higher price. If you succeed at doing it, all your project deals will turn in your favor.
5. What is a freelancer commission rate?
A freelance commission rate is the rate freelancing platforms charge. This is the cost that freelancers have to pay the platform from the price they receive from every completed project. It can be better characterized as the rate platforms charge freelancers for offering them work opportunities. 
6. Why should freelancers focus on improving their work quality?
The quality of your work plays a crucial role in deciding your freelancing rate. Improving your work quality can bring you immense benefits, both in terms of pay and work hours. When you offer quality work, better-paying clients will be willing to hire you at your quoted prices. This will make room for higher earnings, even when you are working for fewer hours.